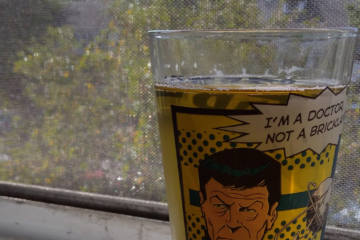 Hot red raspberry leaf tea on a warm summer day?
Bleech.
Don't get me wrong, I'm a huge fan of tea but even I have a hard time stomaching a warm mug of tea when it's 85 degrees and humid out.
"So…why are you drinking tea, then?" you ask.
Well, because I'm 35 weeks pregnant and I'm pretty intent on making my labor as short as possible. Read on if you are too or are just trying to find a more palatable way to consume hot herbal teas in the dog days of summer.