You have finally gotten over this year's flu (with the help of this cold fighting broth, perhaps) and now you have a new battle to fight:
The dry and bloody nose.
Every winter families dig through their storage spaces and garages for their humidifiers with the hopes of fighting off cracked and painful noses and lips. Sometimes we're successful, most times we are not.
I have a solution for you. This simple recipe is a delicious dessert of baked pears and honey can help with the dreaded winter dryness.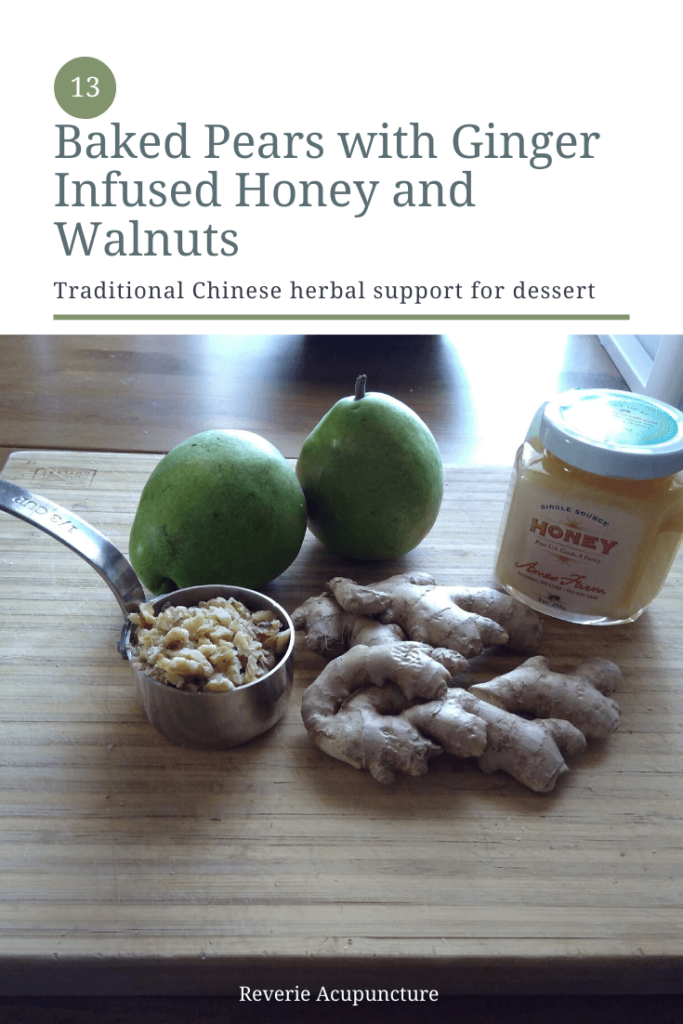 The information in this post is for general purposes only and does not constitute medical advice. This post does contain affiliate links, for which I will receive a small commission at no additional cost to you. For more information please see my privacy policy.
The theory behind the baked pears recipe
This section uses many terms from Traditional Chinese Medicine, or TCM. Check out this blog post for a more in depth understanding of the recipe.
The most important ingredients in this recipe are the walnuts, pears and honey.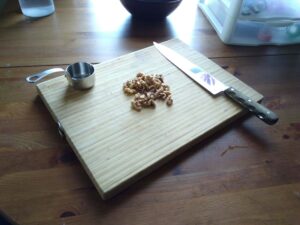 Walnuts are a great nourishing food. They tonify qi, yang and jing and they're great for the lungs and kidneys.
Pears nourish yin and clear heat. In TCM, we know that they are good for treating the lung and the stomach. But according to Sally Fallon (affiliate link), pears are also a good source of fiber, phosphorous and carotenoids. They also contain ellagic acid, which may be protective against cancer.
Honey's main job is to moisten the lungs and it's great for cough. But honey, because it's sweet, amplifies the tonifying effects of other foods and herbs. So in this dish, honey helps the walnuts and pears tonify your qi, yang, jing and yin.
If you are completely lacking in time and spices cut up some pears in a bowl, sprinkle some walnuts on top and drizzle on some honey.
Let me tell you, though – you'd be missing out. Baking the pears with the spices really helps bring out the tonifying characteristics of the foods and herbs.
This recipe is also very good if you're at the end stages of a cold. Walnuts and pears help clear up phlegm. Both cinnamon and ginger help treat wind cold. If you pear (ha ha ha) this with a cold fighting broth, some tea, and some rest you should be back on your feet in no time.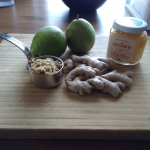 Baked Pears with Walnuts and Ginger-Infused Honey
This simple and healthy dessert tonifies both lung and kidney, making it a fortifying dessert for the cold and flu season
Ingredients
1

thumb

ginger root (sheng jiang)

4-5

ounces

honey (feng mi)

local, if possible

2

pears

1/4

tsp

ground cinnamon (gui zhi)

2

tbsp

walnuts (he tao ren)

chopped
Instructions
Set water to simmering in your double boiler and preheat oven to 350 F (175 C).

Slice ginger and place in double boiler with honey. Let infuse for at least 10 minutes.

Meanwhile, chop walnuts and slice pears in half and scoop out seeds (I found that a teaspoon works really well).

Place pears sliced side up in a baking dish. Sprinkle with ground cinnamon and walnuts. Drizzle warm honey to taste. (Note: I usually don't end up using all the honey and save it for tea later in the week.)
This recipe is a great recipe for autumn, winter and spring. Autumn is the season of the lung and a great time to support your lung health and prevent future problems in the upcoming season.
Winter is the season of the kidney, and the kidney supports everything. If the kidney is taxed or weakened, the lung will be weakened as well. The kidney supporting ginger and walnut support both the kidney and the lung.
Finally, the spring is the season of wind and making sure you have a strong foundation and a strong Lung may help you fight off those office and preschool colds. Also, according to Paul Pitchford, walnuts are an excellent food to acclimate you to spring time.
I know that I talk about his book a lot, but between Sally Fallon's Nourishing Traditions and Pitchford's book (affiliate links), I've learned a ton about eating seasonally and keeping my family healthy. I highly recommend buying one or both and learning the theory behind eating healthfully and seasonally. In time, you'll be able to create your own recipes and support your family's health and well-being.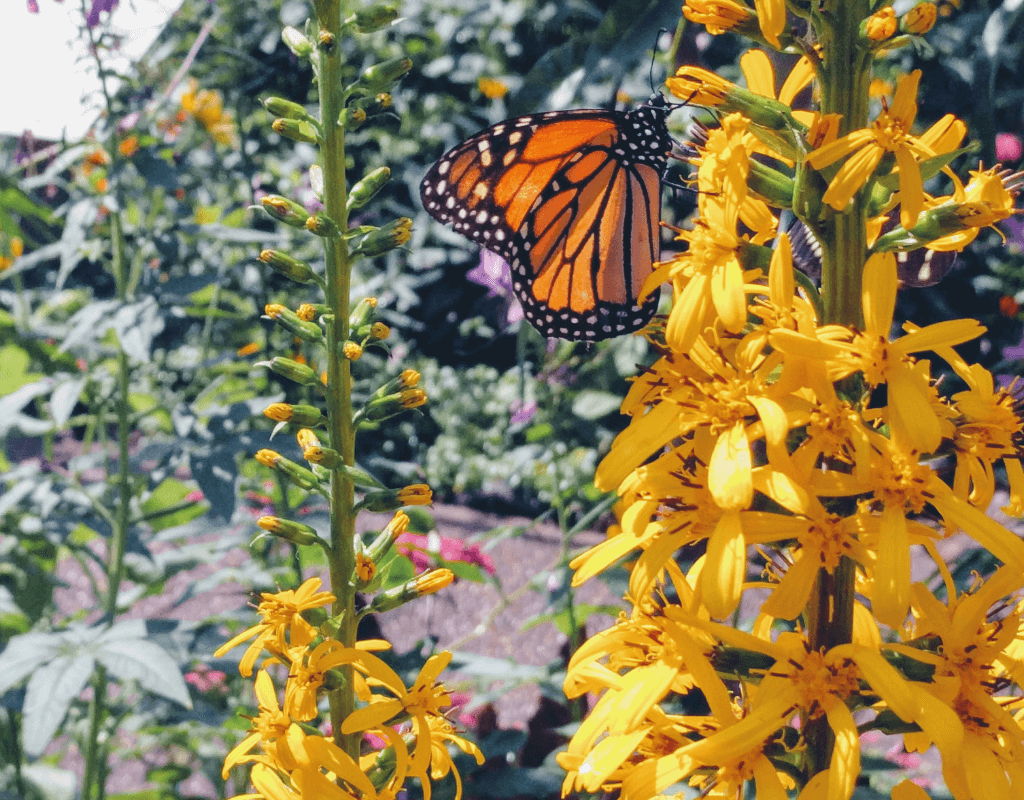 Resources and Links
Three Herb Cold-Fighting Broth
How to talk to your acupuncturist
Nourishing Traditions by Sally Fallon (affiliate link)
Healing with Whole Foods by Paul Pitchford (affiliate link)
Disclaimer: I am an acupuncturist in the state of Minnesota, and the information falls within my scope of practice in my state. However, unless I have directed you here as your homework I am probably not your acupuncturist. The information in this post is for general purposes only and does not constitute medical advice. As always, check with your own acupuncturist or primary care provider before making any lifestyle changes. This post does not create a patient-practitioner relationship and I am not liable for any losses or damages resulting or relating to the content in this post.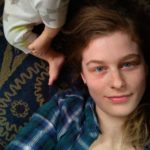 Jessica Gustafson is a licensed acupuncturist in St Paul, MN specializing in women's health and fertility. She loves working with patients through the Health Foundations Birth Center on Grand Avenue in St Paul as well as doing home visits in the Twin Cities area. Check out the services page for more information!
​
​Follow Reverie Acupuncture on Facebook, Pinterest and Instagram for updates!