Despite the icy roads, dirty snowbanks, and freezing temperatures, spring has finally come to Minnesota. The trees aren't budding and the flowers aren't blooming but the upward movement of yang is finally showing itself in noticeably longer days.
February 4th marks the Beginning of Spring seasonal node, and these next two weeks are about harnessing the generative energy of spring. When we ride the upward momentum of spring with proper dietary changes, exercises, and lifestyle choices everything flows a little more easily.
Gone are the days of me telling you that it's time to rest. We're leaving that behind in the cold and dark days of winter. Now it is time to plant those seeds of yang you birthed at the winter solstice and make some changes in your life.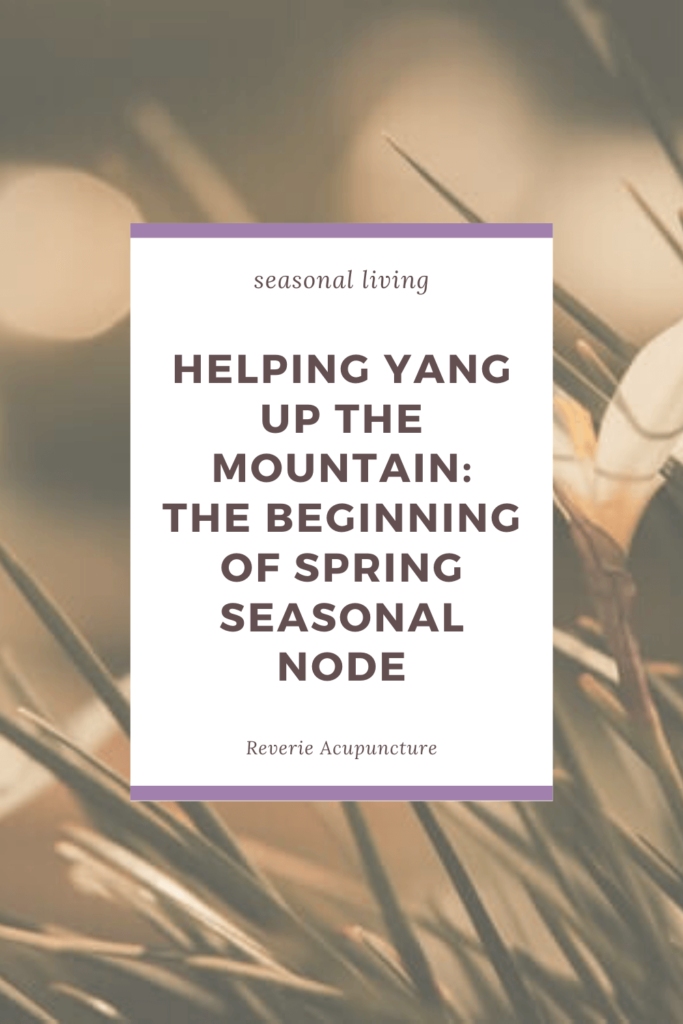 The information in this post is for general purposes only and does not constitute medical advice. This post does contain affiliate links, for which I will receive a small commission at no additional cost to you. For more information please see my privacy policy.
The Liver Fire Pattern
While I tend to talk about seasonal resonance as a panacea – a cure for all things – that's hardly the case. Seasonal resonance is really only effective if you've addressed your underlying imbalances. There is no season where this is more important than in springtime.
When yang rises, it brings everything else in the world up with it – everyone's mood, their virility, the length of the day, etc.
Rising yang is great for most of us. We feel like we have more energy, more motivation, and more sexual drive; we're ready to get this year started.
But if you have liver fire, your spring is very different. Throughout the year, symptoms of liver fire include:
Constant neck and shoulder tension that usually results in headaches
Dry-type constipation
Nosebleeds
And most importantly red face, loud ringing in the ears, and/or crying with anger*
*Without the last symptom it's more likely you have liver qi stagnation which is something you'll want to address, but you'll definitely want a proper diagnosis.
If you have liver fire, you springtime is riddled with temper flares and depression, headaches and neck pain. People with liver fire are miserable in the spring and doing exercises that raise yang will make the symptoms worse.
So, before you attempt yang raising exercises make sure that you're treating any underlying liver patterns with acupuncture, diet, and herbs.
Helping yang up the mountain
Assuming you've cleared up your underlying liver imbalances or at the very least confirmed you don't have liver fire, your focus for the next two weeks is going to be about helping the world to raise your yang.
If you were out hiking on a difficult trail with a friend, and you found yourself ahead of them you'd likely turn around to give your friend a hand up every once in a while on the more treacherous parts of the path. You're both perfectly capable of supporting each other, and you're both capable hikers, it's just that for right now you're ahead on the trail.
You are currently in the best place to help yang up the mountain trail, and if you can do it right, yang will be there when you need it most.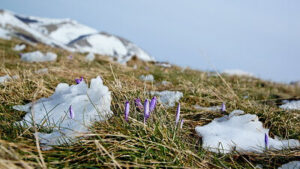 But right now, yang is still fragile. My professor once said that yang in February was like a crocus bulb poking its tiny green head out of the soil. It's stronger than it was at the winter solstice and it's brave enough now to face the cold, but one cold snap could set its progress back a few weeks.
So, since we're ahead of yang on the trail, let's start implementing some practices to help it on its ascent.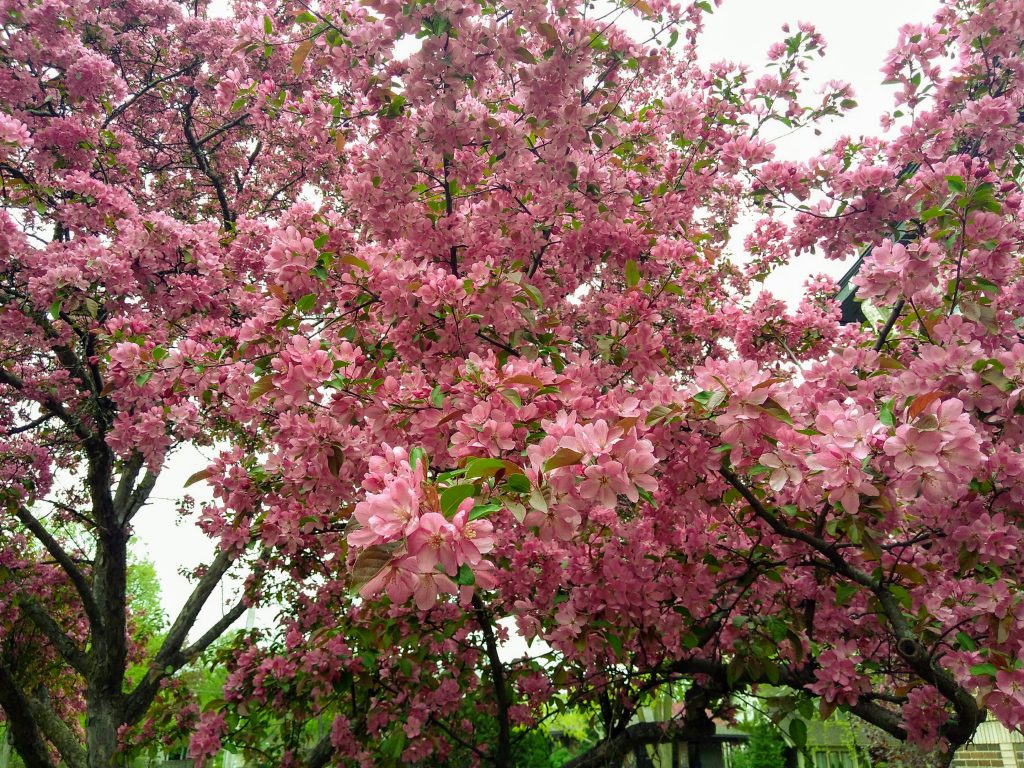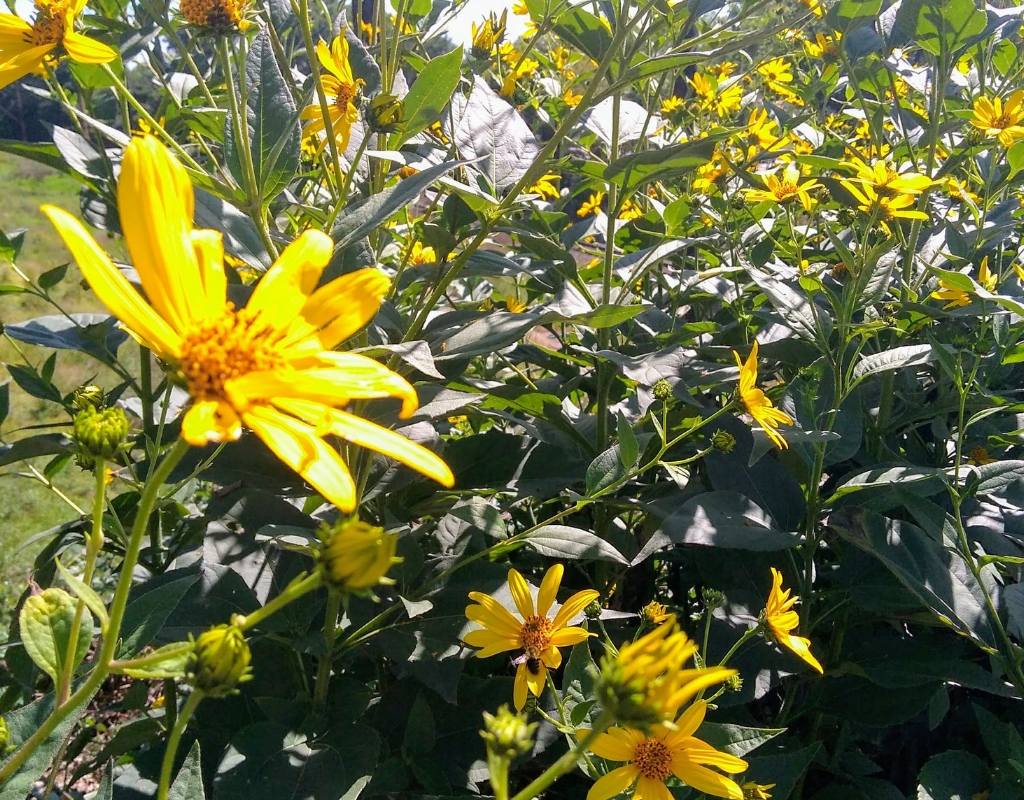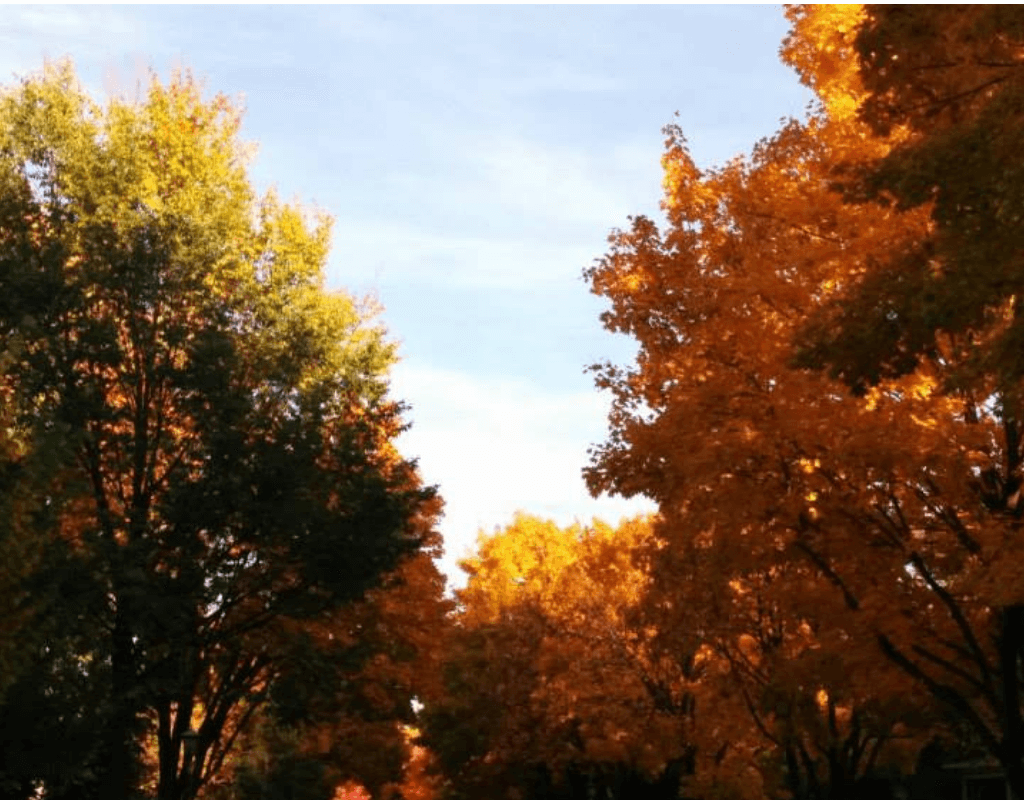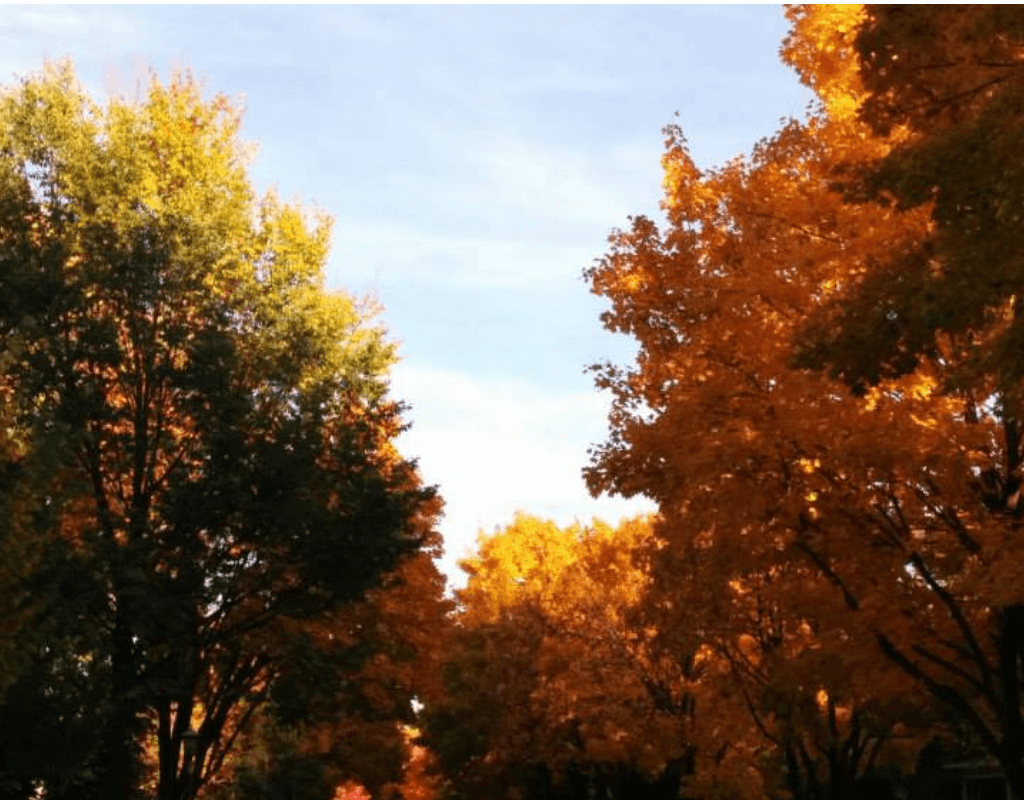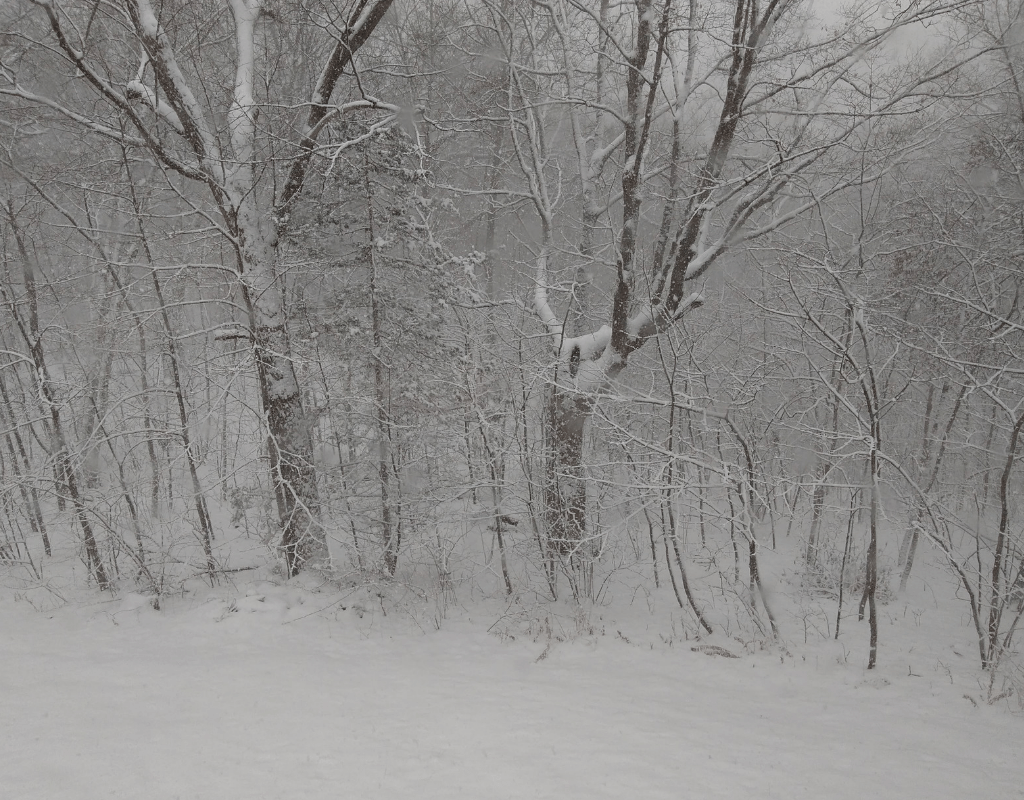 Avoiding the wind
The first practice is to avoid the wind. It seems like every traditional medical practice has admonishments against exposure to wind and cold.
In one way, this is very literal. The Huang Di Nei Jing recommends staying bundled up. This may be the beginning of spring but as of writing this it's 22 degrees Fahrenheit. The sun is out but there is still snow on the ground and we still need to protect our yang.
In this way, we're a lot like that brave little crocus bulb. It's ok to stick our heads up over the soil but if we expose ourselves too much to cold and wind, it could be detrimental in the long run. So – hats, scarves, and socks need to stay on our bodies and not in our closets.
Avoiding the metaphorical wind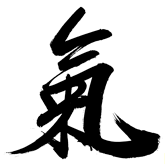 Chinese is a pictorial language. Instead of creating words from letters that represent sounds, the Chinese write in characters that are made up of ideas. When we create a language from letters and sounds there is a very specific meaning to words – a 'bed' is a thing I lay when I sleep and a 'chair' is a thing I sit on while I write this.
When a language is created from images, the entire character becomes a poem that can mean a specific thing, or it could mean something bigger with looser boundaries. For example, we translate the character for qi as "energy" but it means so much more than the English written word for energy.
What I'm trying to get at is that the word wind to English speakers means "the perceptible natural movement of the air, especially in the form of a current of air blowing from a particular direction." When we hear "wind" in as English speakers in relation Chinese medicine, it's natural to think that we're supposed to shelter ourselves from the weather.
But really, what we need to do is avoid the shape of the wind.
The shape of the wind
Just like English speakers took the metaphorical poetry of multi-meaning that was qi and shoved it into a box labeled "energy", we took a character that had the metaphorical shape of the wind and shoved it into a box labeled "the movement of air".
The nature of wind is to change or to move and its use in Chinese medicine is just as malleable. In the context of this blog, wind can mean an external invasion of illness. An invasion of wind isn't a literal movement of air into our bodies; it's the idea that something in the outside world is causing an issue that looks like coughing, runny noses, sore throats, possible fever and chills, and fatigue.
So if we're to avoid the shape of the wind, the best things we can do are the things the CDC is already telling us to do.
Wash your hands frequently
Don't touch your eyes, mouth, or nose
Avoid people who are sick
And of course, we have to eat healthy foods.
Eating for the Beginning of Spring
We want to make sure that we're eating foods that bring up yang (unless, of course, we have liver fire). This means that foods like scallions, leeks, chives, cilantro, and garlic are excellent additions to any meal. It's really interesting to note that each of these herbs are also excellent at expelling wind and from a Western herbal perspective have anti-microbial and immune-boosting properties.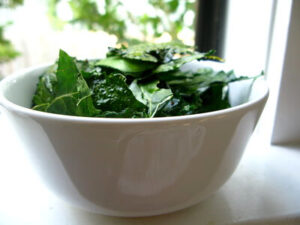 Adding more green and light vegetables is an excellent idea. In Minnesota, kale, leeks, sweet potato, horseradish, and shallots should be in good condition. This is a time of year that detox salads are more acceptable. While I prefer autumn for detoxing, there are some Taoist traditions that detox later in the spring, in the third and fourth seasonal nodes.
So long as you have sufficient qi and blood, detoxing in the spring shouldn't be an issue. But just like with seasonal resonance practices, detoxing only works well if you have a good foundation. If you haven't cleared up underlying issues, especially deficiencies, detoxing can leave you worse off than where you started.
Ultimately, your focus for eating during this seasonal node is going to be raising yang and gently moving qi. Which brings me to everyone's favorite way of moving qi.
Get a massage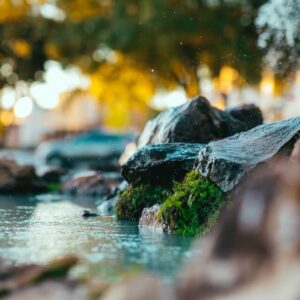 Every muscle and tendon in your body is governed by the wood element. The wood element is the Chinese element of springtime, and therefore of generation. Muscles are what help us move from place to place; they are the palpable manifestation of generation.
When we shift into spring, qi and blood begin to flow freely. But sometimes, after the cold of winter, there is stagnation and blockage.
Think of it this way: our channels flow like rivers. During most of the year, the water flows at a certain level and a certain speed. But when the rains come and flooding starts the amount of water rises. Trees, branches, and litter are pushed into the flow and if they get tangled up in each other they can create blockages and dams.
The generative energy of spring is bringing yang up through all of our channels and that increase of movement and energy is bringing with it all the stuck emotions, aches and pains, stress, and tension with it.
Moving stagnation
One way to move stagnation is to physically move it. Beginning at the winter solstice, the best way to manage moving qi is with tai chi and qi gong. But sometimes, that gentle movement isn't enough to prepare the river beds of your channels for the flood of generative energy in the spring.
So, we turn to a more direct way to move qi: massage. Traditional Chinese massage or tui na is very different from the massage most of us are used to. It's rhythmic, with deep pointed pressure, and a therapeutic focus beyond softening muscles and releasing tension.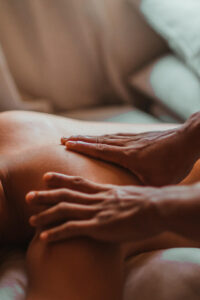 For this reason, I actually prefer Swedish style massages at this point of the year, especially for Westerners.
It's familiar and therefore easier for us to melt into the moment
Its focus is softening muscles and moving tissues which, by correspondence, softens and moves the liver
It helps soften and move the mind, helping liver qi stagnation at the hormonal and mental levels
This entire season is perfect for massage because clearing your stagnation will help your qi freely flow, will help your yang rise, and will get you in fighting shape for the firey growth of summer.
Helping yang to help yourself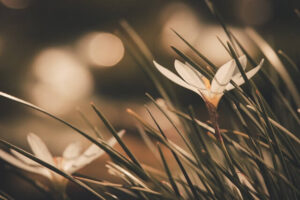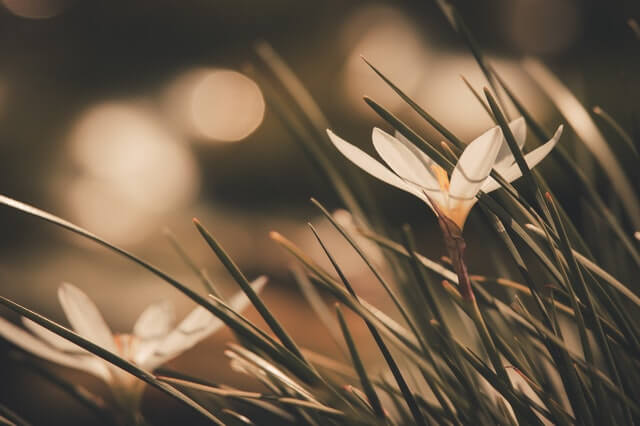 Helping yang up this part of the mountain path will serve you well in the long run. You nurtured yang all winter and by giving it a hand now, you'll both be able to progress forward. At some point in the coming weeks, yang is going to be further ahead of you and in the position to help you up the more difficult parts of the path, but only if you don't leave it behind now.
If you protect your immune system with basic cold and flu season hygiene, stay cozy and bundled up with socks and scarves, eat uplifting veggies and antimicrobial herbs, and move your qi with massage you'll soon find your resonance with the yang of the world.
These next two weeks can set the stage for you to have a more productive, vibrant, and abundant life in the months that follow. If you want to stay on top of your seasonal resonance, make sure to download your free copy of Seasonal Alchemy: The Principle Movements of the Seasons in the World and You.
Thank you so much for reading! Leave a comment below to tell me which of these exercises appeals to you the most.

Resources and links
Finding your flow: Liver disharmonies
Seasonal food list for Minnesota in Early February
Why your pinterest cleanse won't work
Featured image by Todd Trapani via Pexels
Disclaimer: I am an acupuncturist in the state of Minnesota, and the information falls within my scope of practice in my state. However, unless I have directed you here as your homework I am probably not your acupuncturist. The information in this post is for general purposes only and does not constitute medical advice. As always, check with your own acupuncturist or primary care provider before making any lifestyle changes. This post does not create a patient-practitioner relationship and I am not liable for any losses or damages resulting or relating to the content in this post.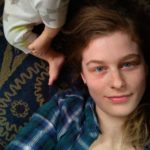 Jessica Gustafson is a licensed acupuncturist in St Paul and White Bear Lake, MN specializing in women's health and fertility. She loves working with patients through the Health Foundations Birth Center on Grand Avenue in St Paul and doing home visits in the Twin Cities area. Check out the services page for more information!
​
​Follow Reverie Acupuncture on Facebook, Pinterest and Instagram for updates! Please follow and like Reverie Acupuncture!