The days are getting shorter and colder as we move from the autumnal equinox to the winter solstice. For many of us, that means hot cocoa, eggnog, sweaters, and boots. But for some, it means that a dark dragon rears its head: seasonal affective disorder.
Seasonal affective disorder is a common type of depression that occurs at a particular time during the year. For most people, it happens during the shorter and darker times of the year. Many people experience it during the winter but some start seeing symptoms as early as October.
Like with many chronic conditions, pre-emptive care can mean lessening or completely eliminating symptoms. Check out these six ways to alleviate symptoms of seasonal affective disorder.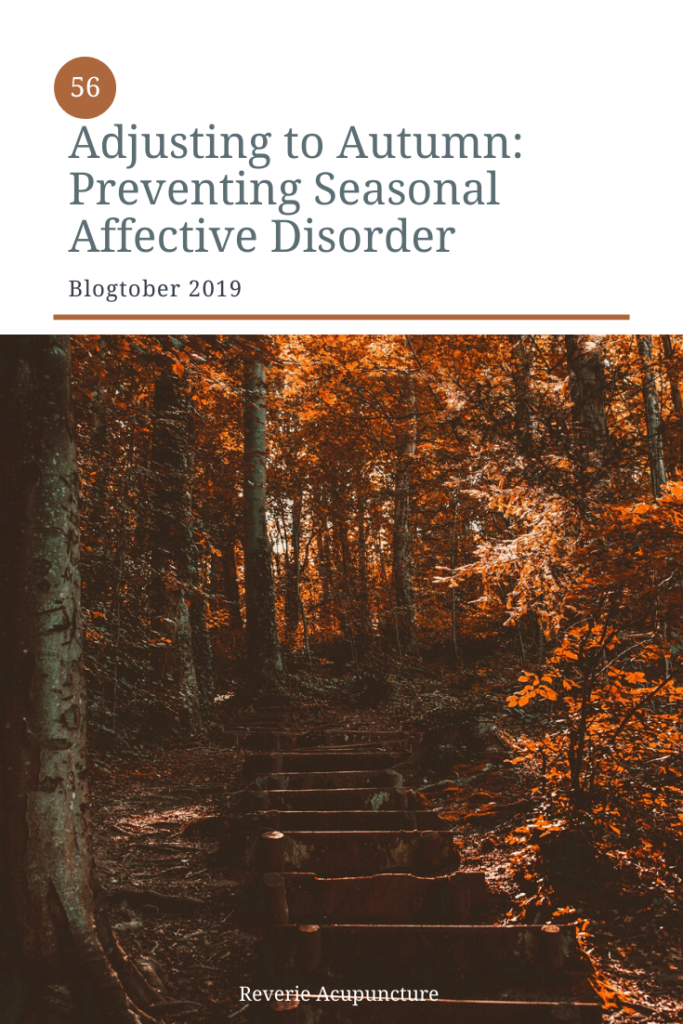 This post is part of the Blogtober challenge of 2019.
The information in this post is for general purposes only and does not constitute medical advice. This post does contain affiliate links, for which I will receive a small commission at no additional cost to you. For more information please see my privacy policy.
Try Light Therapy
A common complementary therapy people have been trying lately has been light therapy, but did you know that light therapy has deep roots in American science? In the 1950s, doctors began treating folks with seasonal affective disorder (SAD) with high lumen light therapy every day and it worked! These days, light therapy is super affordable. In fact, you can pick up a light therapy lamp for less than your phone bill.
It's best to use light therapy in the morning, preferably after you've had a little time to wake up and you should spend a good bit of time in front of the lamp so that your body can kickstart all the necessary processes. Fortunately, lamps like this are very easy to bring into workspaces or to use in the comfort of your home.
However, please see the note about serotonin and melatonin production in the following section because using your lightbox too early in the morning may hurt both your mood and your ability to sleep.
Use blue light filtering glasses at night
The reason you want to use your light therapy in the morning is that in the afternoon, our circadian rhythm starts trying to shut us down for the evening, especially if we're getting cues from the sky and air that night is coming. But our modern life is spent exposed to blue light which sends conflicting signals to our brains. Is night coming or not?
This confusion may contribute to SAD. One easy fix is to try blue light filtering glasses. Many lens manufacturers are now producing glasses with blue light filters already on your glasses but for those of us who don't use glasses or wear contacts, we can buy a non-prescription pair from most glasses outlets.
These glasses have a yellow or orange tinge that blocks blue light so that our brains aren't being bombarded with a "daylight" wavelength as we start to shut down at night. By settling into the natural rhythm of winter and reducing blue light confusion, our systems can regulate and through that regulation, our moods can stabilize.
Interesting note: serotonin, the precursor to melatonin is produced in the morning. Too much blue light too early in the morning (before the sun rises) can inhibit serotonin production. This will lead to lowered melatonin conversion negatively impacting both our mood and our ability to sleep. Wearing the glasses until the sun naturally rises can be super helpful for this process.
Install red light filters on your devices
As an added protection for your serotonin and melatonin production, I recommend adding red light filters to your devices. These filters reduce the amount of blue light emitted by your devices though, not completely so it's still a good idea to wear your glasses!
Many updated operating systems have built-in "night modes" that can help. The Chromebook I am typing this on right now started shifting to night mode about fifteen minutes ago. Windows has an option in settings, and while I'm not a Mac user there is probably a night mode there, too.
On my desktop at home, I installed f.lux which is a free red light filtering overlay that tracks the sun's position relative to your location and begins making gradual changes to your device will before sunset and for a while after sunrise.
On my phone, I have Twilight which does the same thing.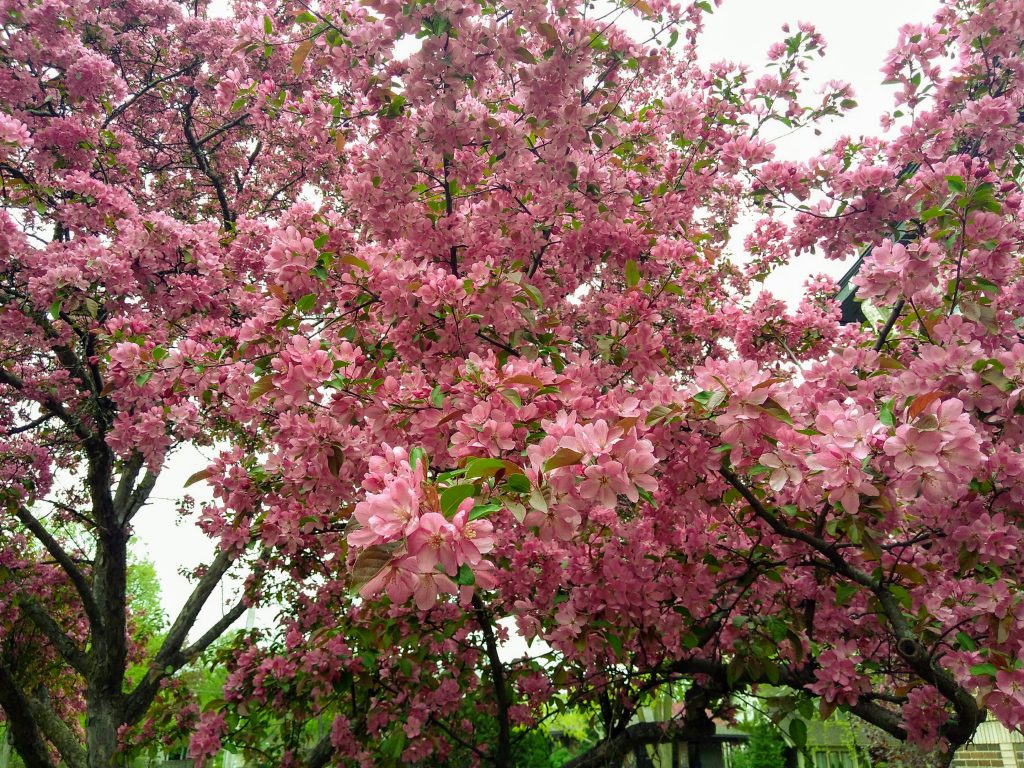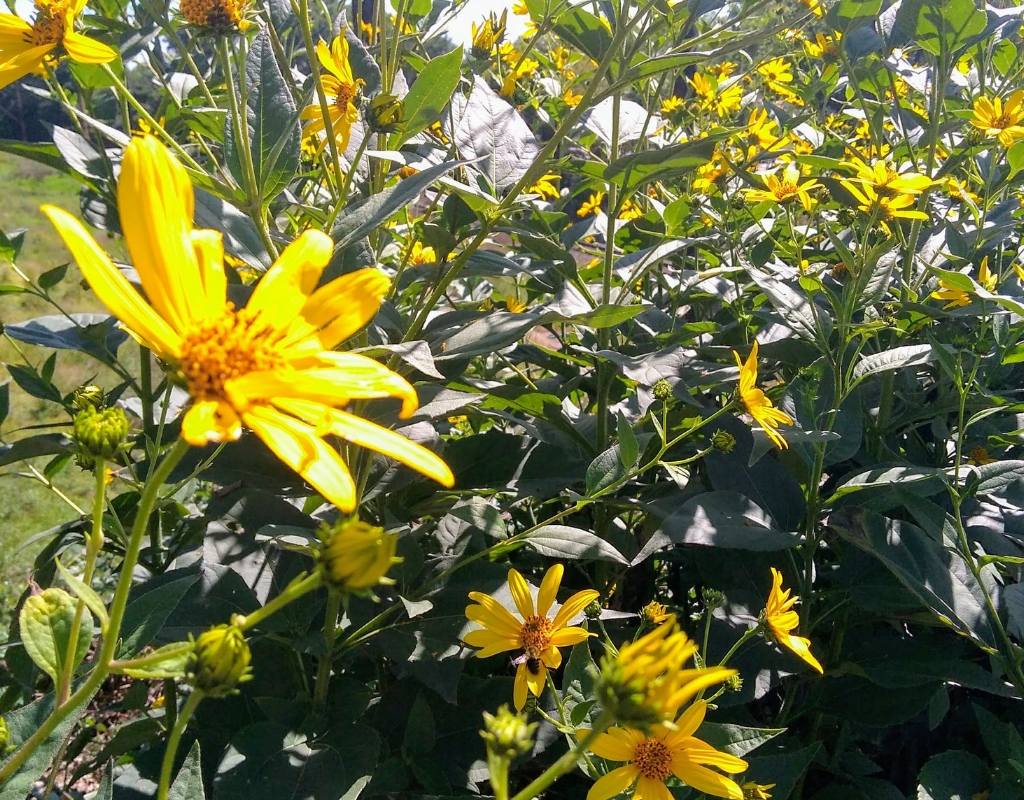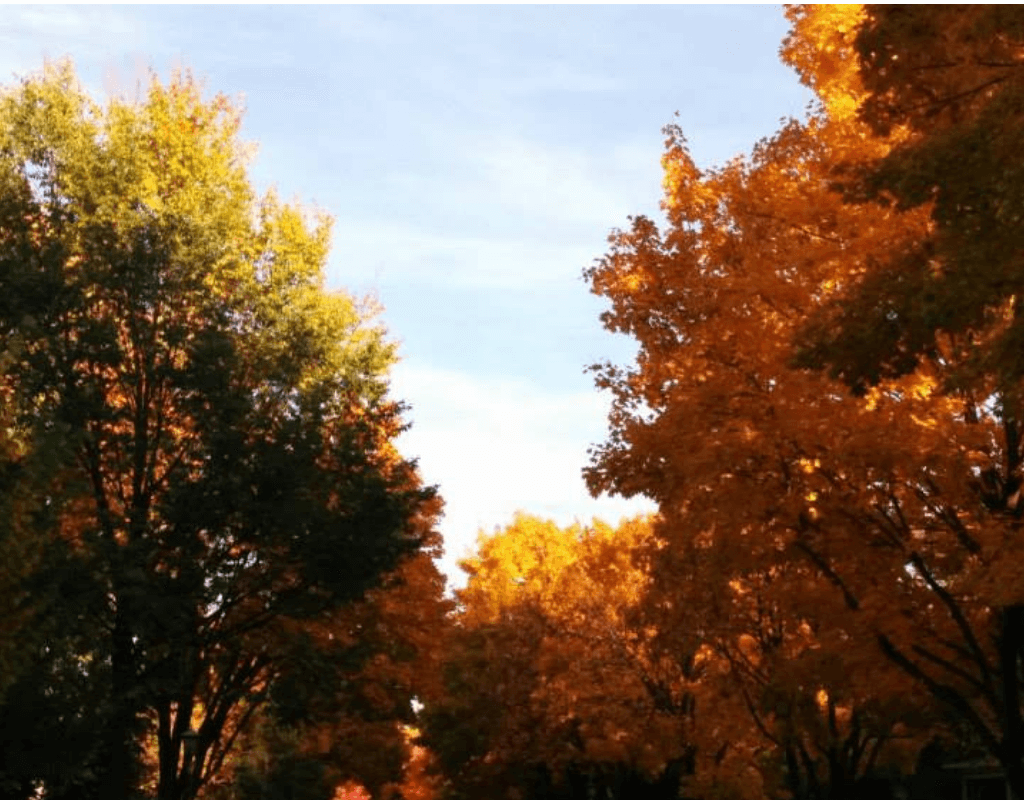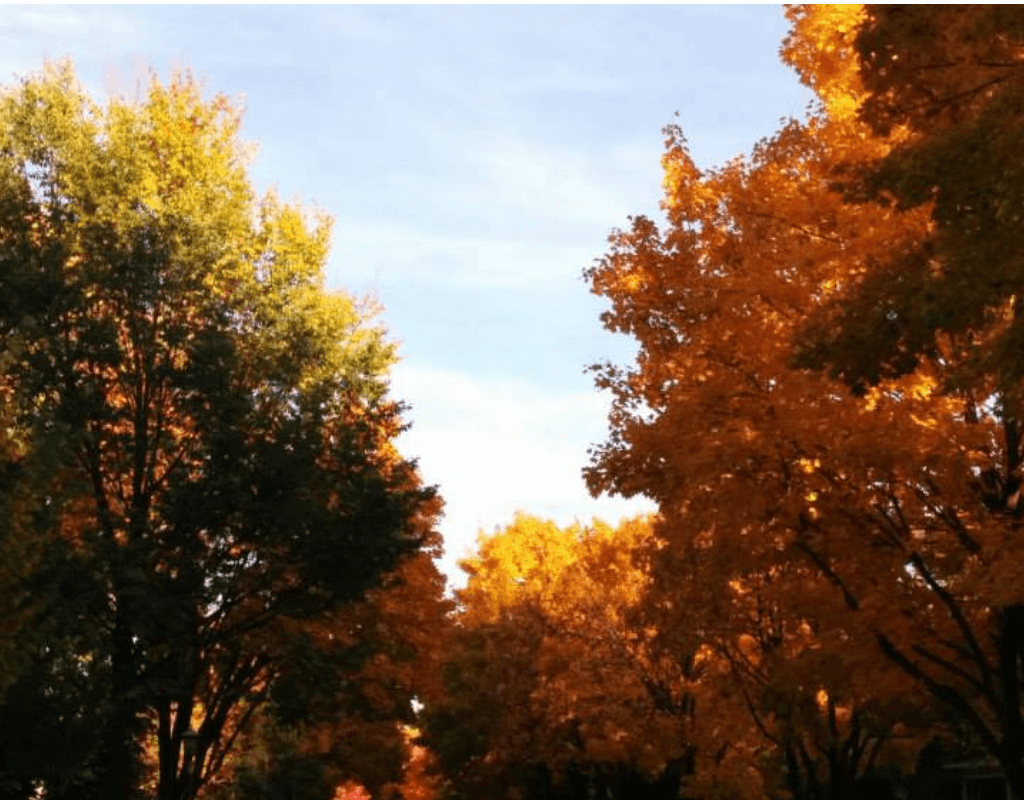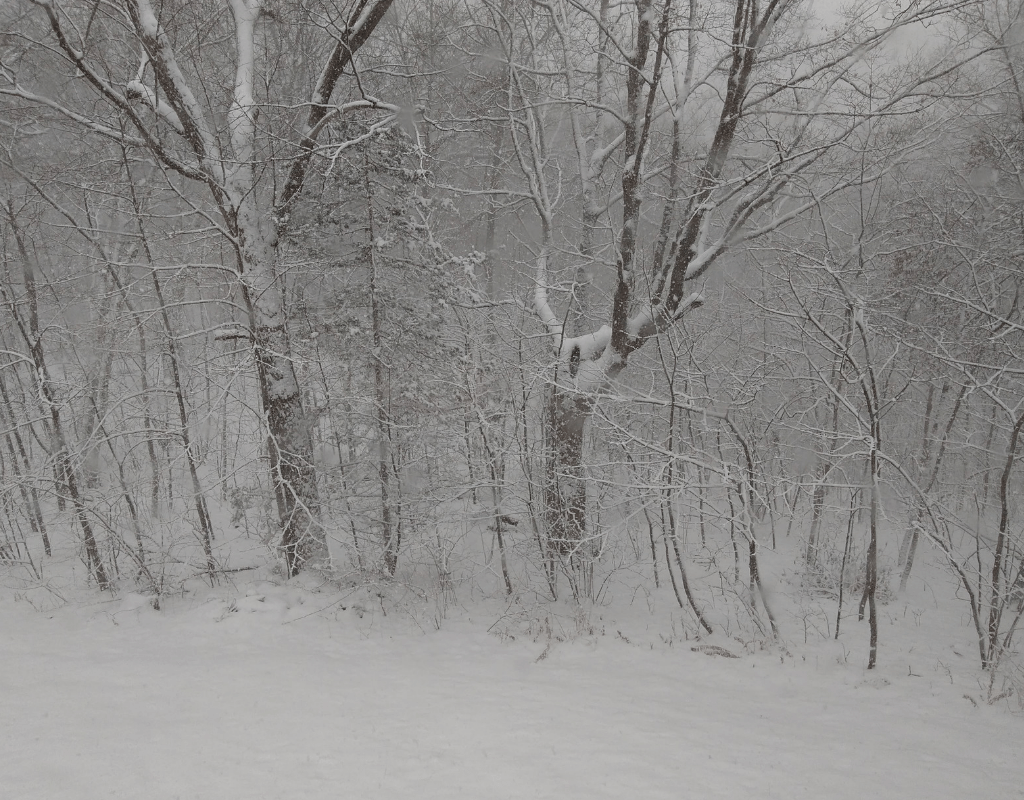 Get outside
It seems weird, right? Isn't it the change outside that's the cause?
But really, it's all of our time inside and away from the cues of nature that have a huge impact on our mood. Our circadian rhythm is what determines the production of our serotonin, melatonin, cortisol, and other neurotransmitters.
Being outside in the daylight for at least 15 minutes a day helps our circadian rhythm understand that it's winter and to compensate with appropriate neurotransmitter and hormone production. When combined with blue light filtering glasses and screen overlays, our bodies can regulate more easily.
Also, it is a well-documented fact that activity has a positive impact on mood and mood disorders. While you don't have to push yourself to train for a marathon in the winter, going for a walk in the woods is a great way to get your qi and blood moving and to connect with the world around you.
Try acupuncture
Acupuncture is the use of single-use, sterile, solid bore needles to stimulate points chosen based on pattern diagnosis. When done by a properly trained and licensed practitioner (link) it can help with problems ranging from musculoskeletal pain to mood disorders.
By helping remind your brain what "rest and digest" feels like (we call it a parasympathetic state), you'll be able to more easily achieve this state outside of clinic. Your parasympathetic state is where healing happens: food is digested better, conception happens more easily, and neurotransmitters function in harmony.
Many of my patients start preparing for winter in the autumn, well before the equinox, so that they are prepared for the coming dark months.
And, it's there if you need it…
Sometimes despite our best efforts, natural, low-intervention methods aren't enough.
If your SAD is negatively impacting your quality of life, or more concerning, you find yourself having intrusive thoughts or thinking of harming yourself or others, it may be time to talk to someone.
Talk therapy and medications can have a great and positive impact on SAD and while I may have a strong bias towards natural interventions, I don't think that they should be the last resort.
Catch you tomorrow for the next blogtober post!
Are you interested in more seasonal living info? Sign up for the newsletter!
Resources and links
Twilight for Android
Cover photo and featured image by Lisa Fotios from Pexels
Disclaimer: I am an acupuncturist in the state of Minnesota, and the information falls within my scope of practice in my state. However, unless I have directed you here as your homework I am probably not your acupuncturist. The information in this post is for general purposes only and does not constitute medical advice. As always, check with your own acupuncturist or primary care provider before making any lifestyle changes. This post does not create a patient-practitioner relationship and I am not liable for any losses or damages resulting or relating to the content in this post.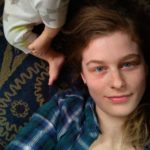 Jessica Gustafson is a licensed acupuncturist in St Paul, MN specializing in women's health and fertility. She loves working with patients through the Health Foundations Birth Center on Grand Avenue in St Paul and doing home visits in the Twin Cities area. Check out the services page for more information!
​
​Follow Reverie Acupuncture on Facebook, Pinterest and Instagram for updates! Please follow and like Reverie Acupuncture!