The changing seasons have brought about a lot of change in my personal life. Things are changing with my practice, my kiddo is going through a growth spurt, and some deeply ingrained habits are shifting. And while all of this change is well and good, it's still change and change is stressful. Like many people who are overwhelmed by change, my main reaction is to freeze, otherwise known as stress paralysis.
The biggest hurdle of facing stress paralysis is admitting that you're in the depth of it. Once that is done you can start making your way out of it, like with quicksand.
Here are fifteen ways to break out of stress paralysis, based on the Five Element theory.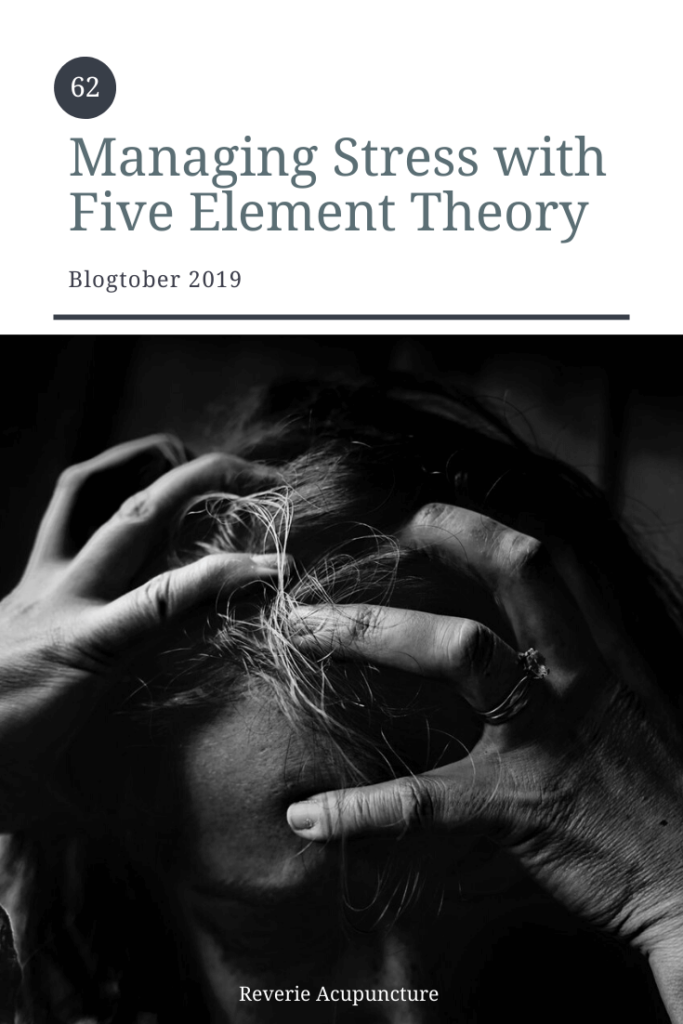 The information in this post is for general purposes only and does not constitute medical advice. This post does contain affiliate links. For more information please see my privacy policy.
The Sheng Ke Cycle
Talking about the elements is nothing new for this blog, but what is new is discussing the Sheng Ke cycle, or the generation and control cycle.
When discussing the five seasons and seasonal living I tend to discuss them in the cosmological sequence: the four main seasons are each 3 months long and they transform into the next season by returning to the central element – earth.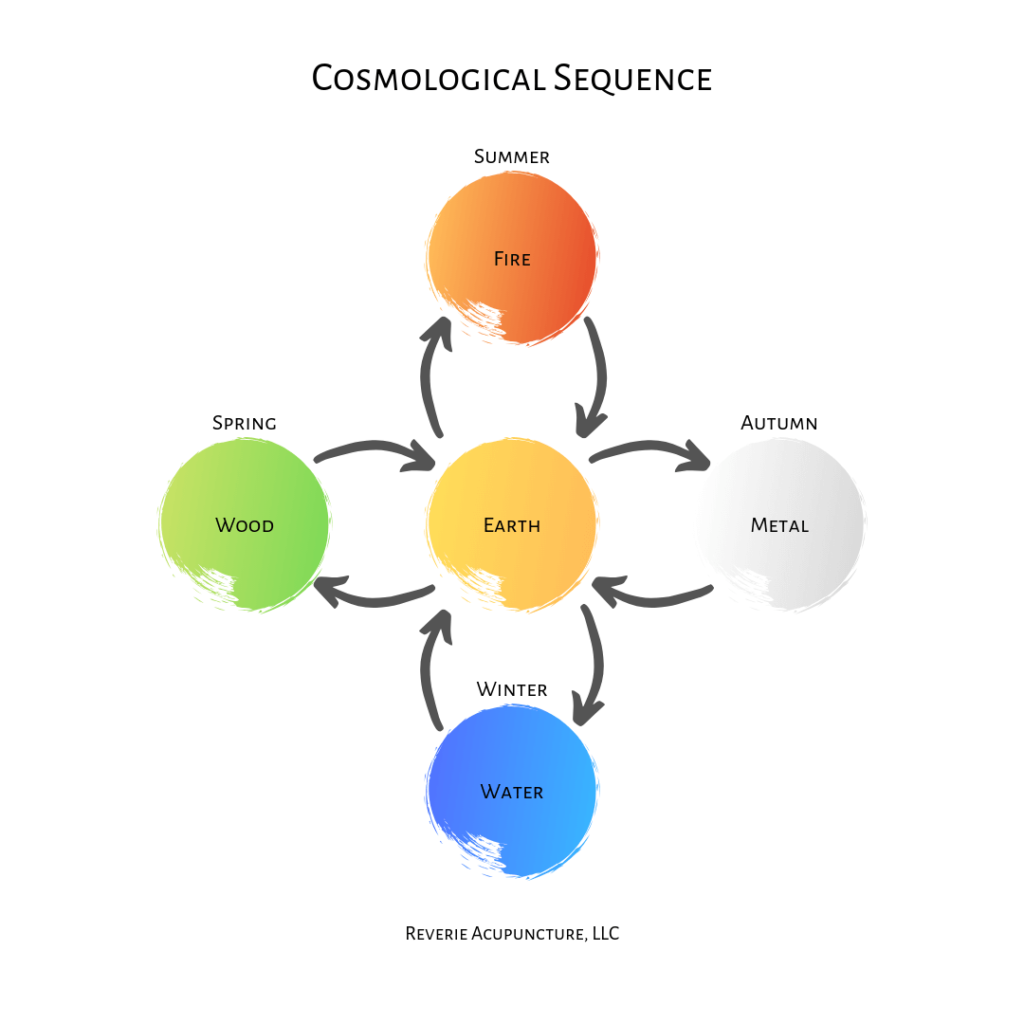 The Sheng Ke cycle moves all of the elements out to the edges of the diagram, giving them each equal power over each other. The outside of the circle represents the generation cycle. Each element is the mother of the following element. For instance, wood generated fire, fire generates earth, and so on.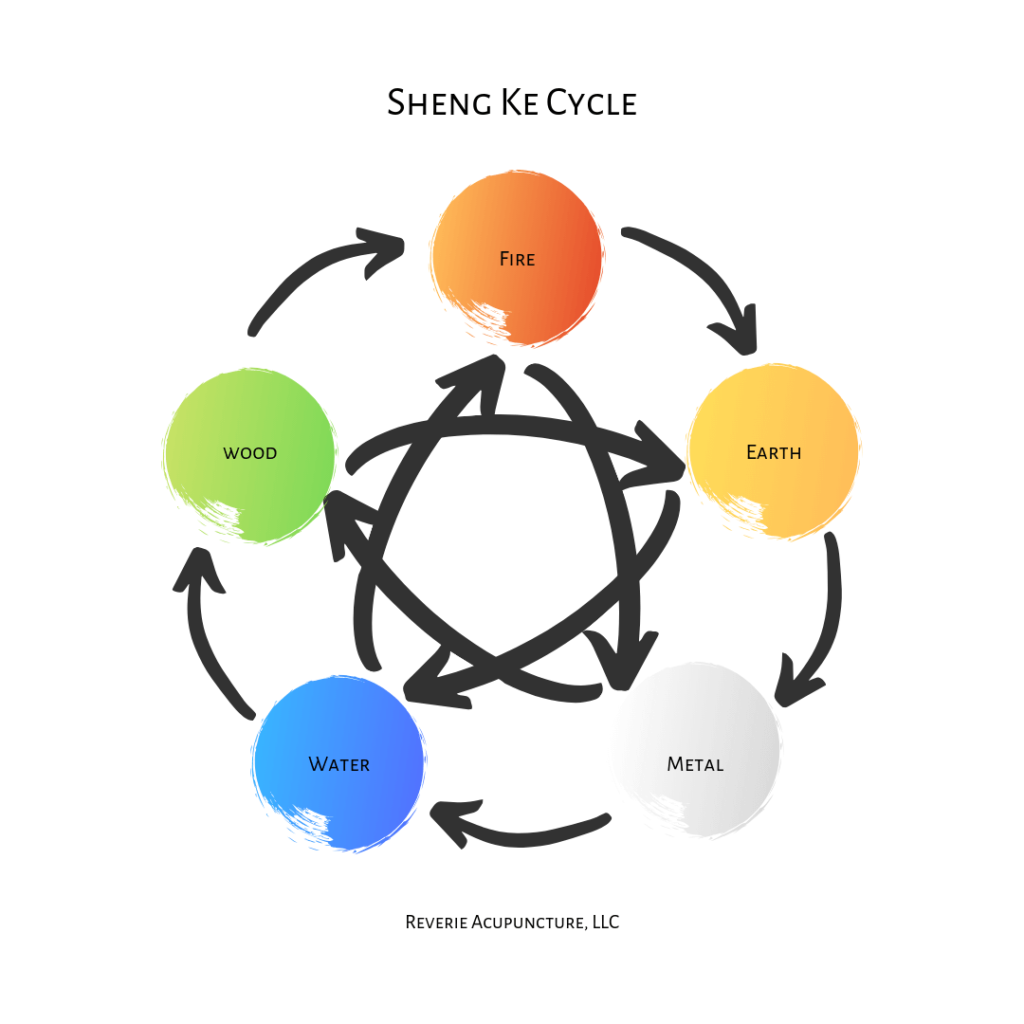 The star inside the circle represents the controlling cycle. Each element keeps another in check. Water controls fire. Fire controls metal, metal controls wood, and so on.
Through the Sheng Ke cycle and Five Element, we are going to manage our stress paralysis and it's a lot more simple than it sounds.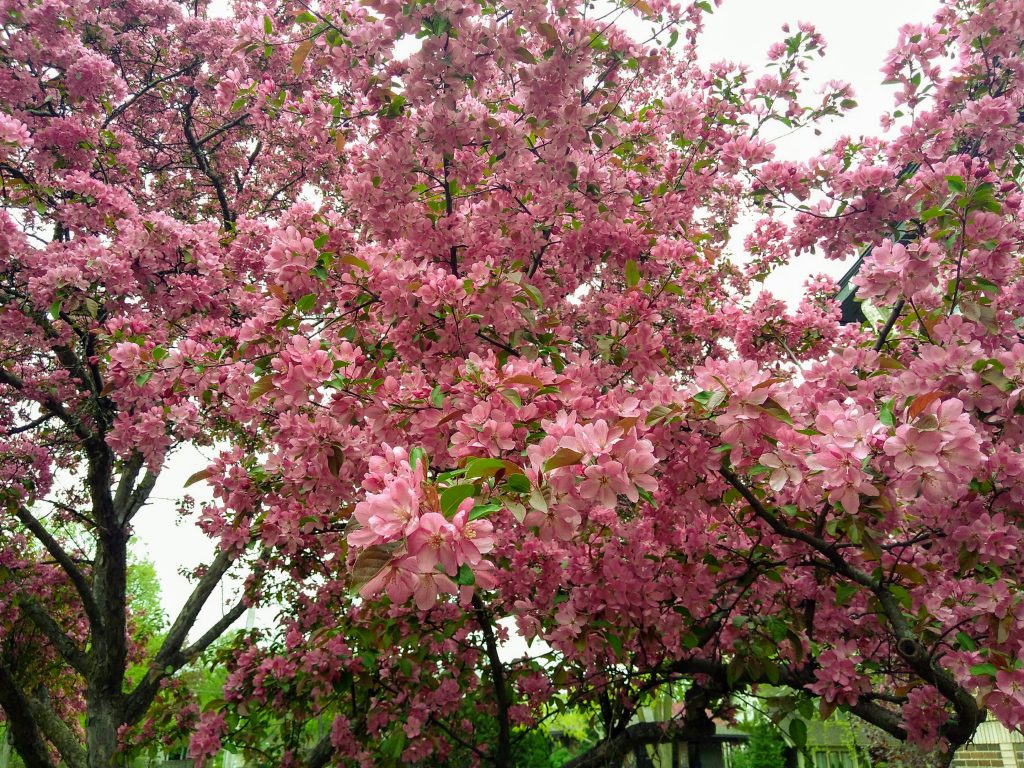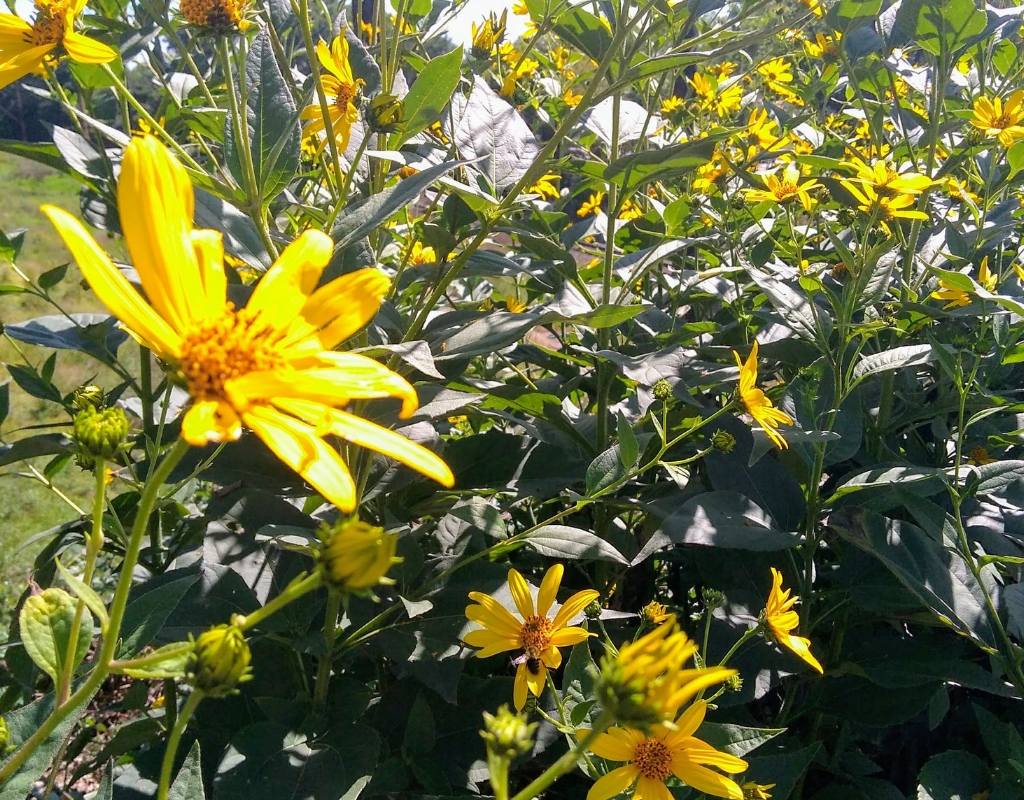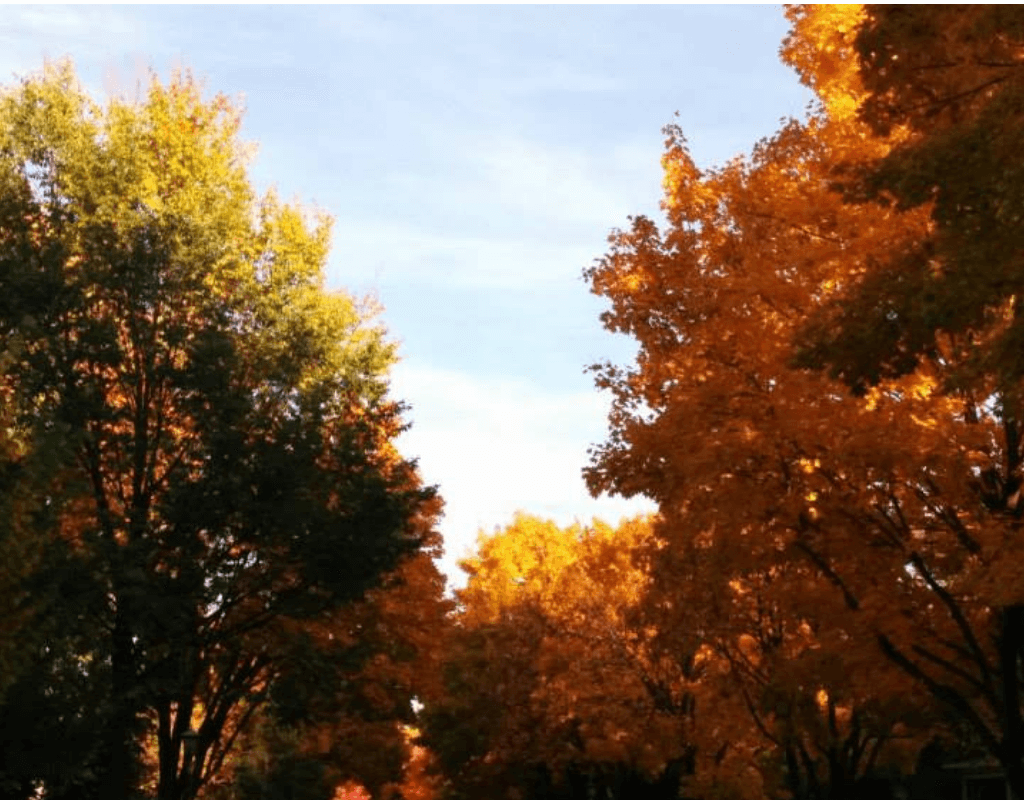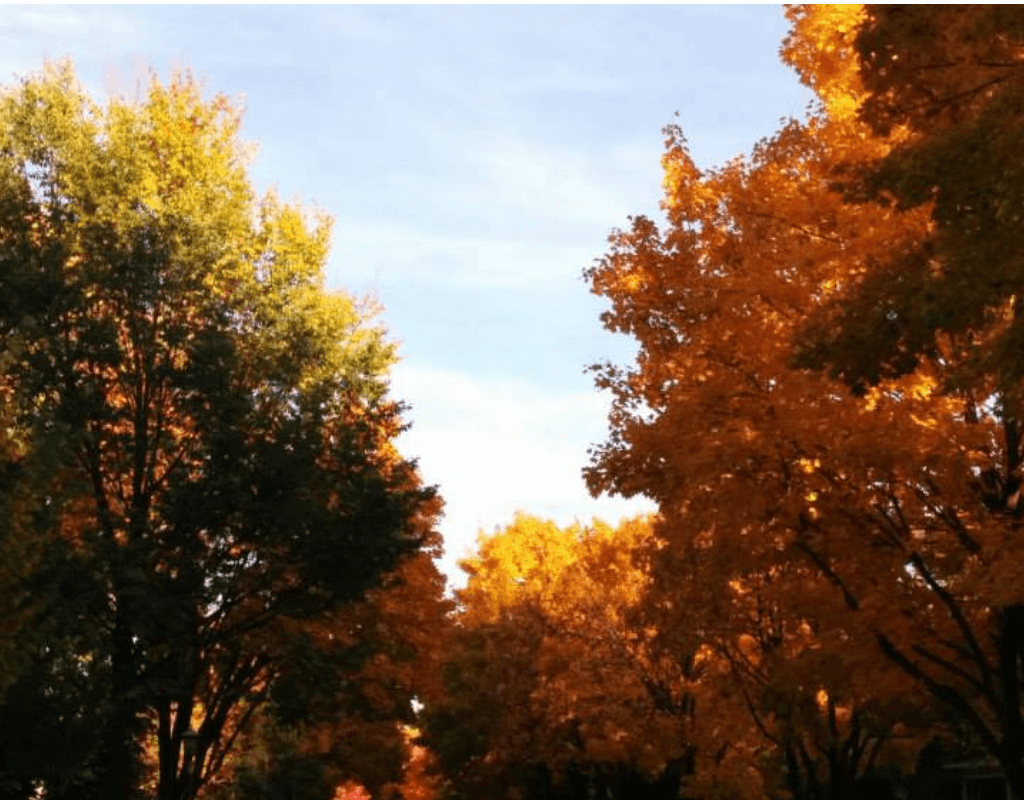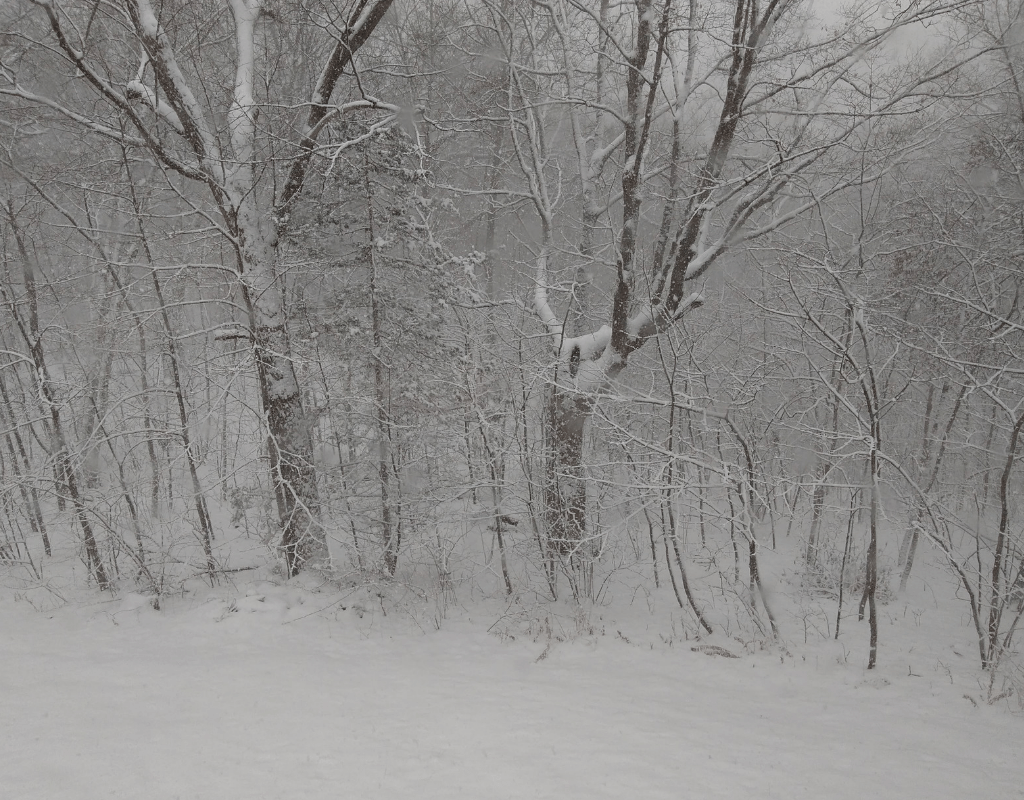 What is stress paralysis?
First, we have to figure out the main element we're dealing with. What is stress paralysis?
Paralysis is stagnation. Something isn't moving that should be.
But why? Well, it could be feeling overwhelmed or overthinking (spleen qi deficiency), it could be a lack of sufficient mental energy to focus causing constant low-level anxiety (heart blood deficiency) but the most likely place to start for stress is liver qi stagnation.
Liver qi stagnation is characterized by:
depression
mood swings
a feeling of tension throughout the body, like you know you should be doing something but you can't
lump in the throat
sighing
This isn't an exhaustive list of liver qi stagnation symptoms. For a more complete explanation check out the liver pattern blog post here. But it's enough to identify it as the most likely pattern of stress paralysis.
The liver is associated with the wood element, the green dot on the diagram above. Now we look at its associations.
It's all in the family
The gentleman who taught me the Sheng Ke cycle and its applications taught it to me in terms of family. You have the mother element (the one that generates), the child element (the one that is generated), and the grandfather (the one that disciplines). And that is how we are going to approach things today.
Water, the mother of wood, builds it up
Mothers support us. They give us what we need to become strong. Water nourishes trees so they grow tall and so we can draw on the water element to work through stress paralysis.
Water is associated with the kidneys, our adrenals, and our baseline energy. It's also associated with the season of hibernation and therefore, with rest. Working with water could look like:
taking a water break and stepping away from your desk or task for a few minutes
taking a bath or shower
meditating
taking a short nap
doing some restorative yoga, qi gong, or tai chi
The child of wood finds its independence
Parents know that as much love as you have for your children, sometimes you just need a break. And while watching your child grow and develop can sometimes make you wistful for their younger days, independence gives you some of your time back.
Strengthening the child of wood, fire, means that less liver energy is required to support the heart. Our firey heart is associated with our mental energy, the source of our emotions, and how we interact with the world. It is also associated with summer and the season of growth. Strengthening fire could look like:
free-writing a journal entry about how you feel
getting out in the sunshine
finding a motivational video or blog post
finding a creative outlet to take your mind off the task
bramavihara meditation
Grandfather metal disciplines unruly wood
While gendered and outdated, the "controlling" sequence has Grandfather metal disciplining wood. Metal is associated with the lung, control, and discernment. Metal likes regimentation and schedules. It's also associated with autumn and the season of harvest and release. Working with metal could look like:
creating a ta-da list – a list of tasks you have already accomplished, done with gratitude and pride
using the Pomodoro technique – set a timer for 20 minutes and work on the task, take a short break, and then repeat at least two more times
creating a to-do list and applying an Eisenhower matrix to appropriately prioritize it
mindful breathwork
time blocking
I hope this post was helpful for finding ways through stress paralysis.
What are your favorite ways to get back on track?
Looking for more natural inspiration for your daily life? Sign up for the newsletter!
Resources and links
Featured image and cover photo by Kat Jayne from Pexels
Disclaimer: I am an acupuncturist in the state of Minnesota, and the information falls within my scope of practice in my state. However, unless I have directed you here as your homework I am probably not your acupuncturist. The information in this post is for general purposes only and does not constitute medical advice. As always, check with your own acupuncturist or primary care provider before making any lifestyle changes. This post does not create a patient-practitioner relationship and I am not liable for any losses or damages resulting or relating to the content in this post.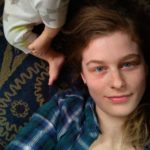 Jessica Gustafson is a licensed acupuncturist in St Paul, MN specializing in women's health and fertility. She loves working with patients through the Health Foundations Birth Center on Grand Avenue in St Paul, at Naturally Well in White Bear Lake, and doing home visits in the Twin Cities area. Check out the services page for more information!
​
​Follow Reverie Acupuncture on Facebook, Pinterest and Instagram for updates! Please follow and like Reverie Acupuncture!