For the fifteenth day of blogtober I'm going to share a non-fiction genre that is near and dear to my heart: natural women's health.
These books range from menstrual care to postpartum care and they are my favorites. If you're wondering what books I'm constantly recommending to my patients, these are the ones.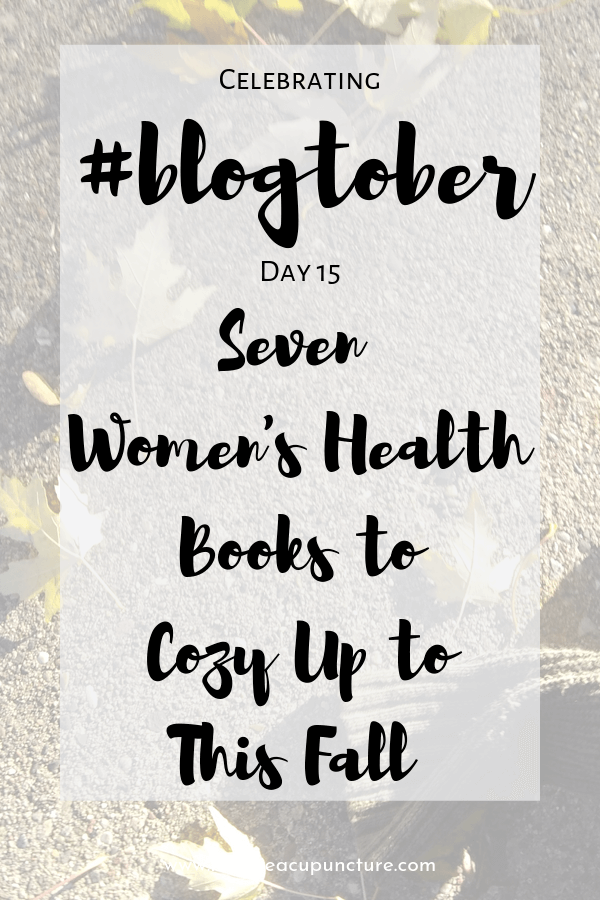 The information in this post is for general purposes only and does not constitute medical advice. This post does contain affiliate links. For more information please see my privacy policy.
The First Forty Days by Heng Ou, Amely Greeven, and Marisa Belger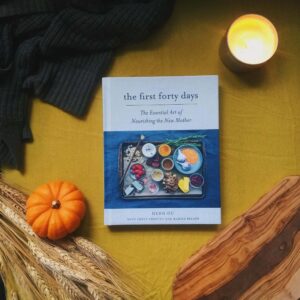 Folx, I love a well-written book. But do you know what I love even more than a well-written book? A gorgeous, and well-designed well-written book. The First Forty Days by Heng Ou with Amely Greeven and Marisa Belger is just that. This book will help you plan your transition from motherhood (or parenthood) by taking you from the immediate prenatal period through a nourishing and traditional recovery. From natural baths to healthy recipes, you will find yourself loved and cherished while you get to know your new little one.
Check it out here.
Balance Your Hormones, Balance Your Life by Dr. Claudia Welch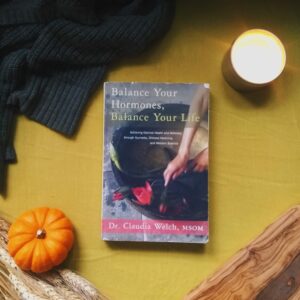 I am very obviously an acupuncture nerd. I'm also a women's health nerd. I did not know that I aspired to be an ayurvedic nerd. In Balance Your Hormones, Balance Your Life, Dr. Claudia Welch combines the rich practices of both Traditional Chinese Medicine and Ayurvedic medicine to address common hormonal imbalances in estrogen dominant bodies (primarily cis-women).
Since reading her book I've started skin brushing and regular breast massage to help move qi and blood, based on my family history and now I scrape my tongue every day!
She does a great job of distilling two huge concepts into understandable chunks that I think are great for any reader.
You can find it here!
The Fourth Trimester by Kimberly Ann Johnson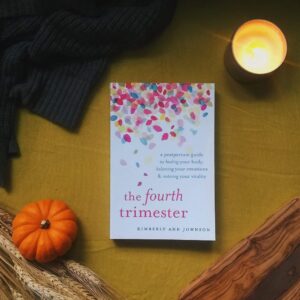 Kimberly Ann Johnson just keeps popping up in my life. About a year ago, one of my colleagues recommended her book The Fourth Trimester. I love Johnson's passion for supporting birthing people in the postpartum period. This book is all about smoothing the transition into parenthood (or multi-parenthood) through creating a sanctuary plan, rebuilding your health (because you can't pour from an empty cup), processing your birth experience, and opening to the world beyond the first three months of postpartum.
She is so passionate about the postpartum period she created a podcast – Magamama which is where I heard that awesome pair of vaginal steaming podcasts I mentioned a week ago.
This book is an excellent partner for The First Forty Days and you can pick up The Fourth Trimester here.
Taking Charge of Your Fertility by Toni Weschler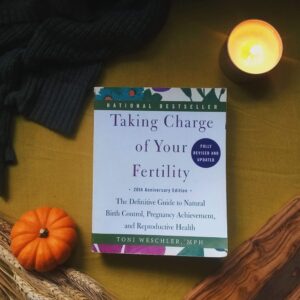 I've said it before and I'll say it again – if you have a uterus, this book is required reading.
Whether or not you want to practice the fertility awareness method, the sort of connection you develop by understanding your body in this way is incomparable. In Taking Charge of Your Fertility, Toni Weschler teaches you to track your fertility signs – cervical position, mucus changes, basal body temperature – and how to interpret those signs.
When you connect with your cycle at this level, you're committing to understanding yourself. You're learning about a part of you that has been a "mystery" to the male-dominated sciences for years. You're re-discovering something that midwives, cunning women, and other women dominated studies have always known – that your cycle may not fit into a 28-day perfect cycle pattern and that's an ok place to start. You're not broken.
And with these data, you begin to accumulate you learn what your follicular phase looks like and what your luteal phase looks life. From there, a huge world of reproductive health is open to you.
If you can only buy one book on this list, this is the one to get. And you can get it here.
The Fifth Vital Sign by Lisa Hendrickson-Jack
I love The Fifth Vital Sign for two reasons:
Firstly, as an acupuncturist, I do my interview, I check tongues and I check pulses. These three things together give me enough information to diagnose a pattern. But if I had only one vital sign to go on for reproductive health diagnosis, I would ask about the menstrual cycle.
For many of the reasons that Toni Weschler mentions in Taking Charge of Your Fertility, your menstrual cycle reflects your overall health, your stress levels, your nutrient intake – everything. Every diagnosable pattern in Chinese medicine will have some impact on a menstrual cycle. That's how important your cycle is.
Second, by emphasizing the importance of our cycle, Lisa Hendrickson-Jack reminds us that our cycle is not a nuisance or an inconvenience. While she also discusses the fertility awareness method, she gets a little more into the emotional connection, managing the cycle, and recovering from hormonal contraception.
Check it out here.
Sex Again by Jill Blakeway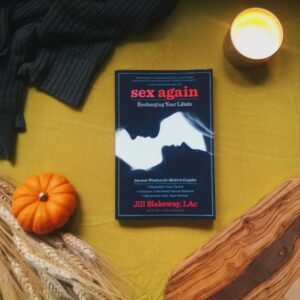 This is a sticky topic for me because I am a believer in enthusiastic consent and I think women are pushed to be intimate in settings where they should be focusing on themselves and healing.
But if you are missing sex, if you're missing your libido, if you're missing that enthusiastic consent – this book is for you. Jill Blakeway's Sex Again is a Chinese Medicine based approach to re-embracing physical sexuality. And what's amazing is that while this book is mainly focused on women rediscovering their sexual fire, there are sections just for the men.
I read this book years ago at the beginning of my acupuncture schooling because I questioned how you could tie sexuality to Chinese medicine. But through qi gong, self-massage, simple at-home remedies, and sometimes herbs (which you should always discuss with your acupuncturist) Blakeway makes it work.
You can pick up your copy here.
The Infertility Cure by Randine Lewis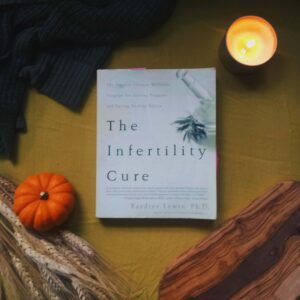 For the last book on this list, I want to recommend Randine Lewis's The Infertility Cure.
This book has the same focus on cycle health that I love from the Fifth Vital Sign and Taking Charge of Your Fertility, but it adds a Chinese Medicine twist.
Through pattern diagnosis using the traditional "10 questions" and your BBT chart, Randine sets out basic care plans that can help boost your fertility. She does this through diet, herbs, self-massage, and acupressure.
But she also does something I rarely see in fertility books – she has an entire chapter on male factor infertility. In fact, it was this chapter that introduced me to this book back in my baby acupuncturist intern days.
Did you know that rates of diagnosable subfertility in men and women are equivalent? The focus tends to be on women even though it's harder and more invasive to test us. But if we can test both partners and treat both partners at the same time, it's possible for a positive outcome earlier. Randine's book gives you a chance to kickstart that.
As with any other book that gives supplement and herbal recommendations, I do recommend discussing these recommendations with your herbalist or acupuncturist. But my patients love this book and the recommendations have always helped.
You can find the book here.
And that's it – seven books for natural women's health.
We're halfway through blogtober! Think we can do it? I believe in us!
Regarding the gender exclusivity of this list: some women don't menstruate and don't birth. Some people who do menstruate and birth are not women. In my practice I do honor this difference. Most natural reproductive health books are marketed directly to gender-normative crowds so this post isn't the safe space I like to create in my clinic.

If this list doesn't apply to you and you're looking for natural reproductive care that fits your gender, send me an email and I'll get you connected for sure!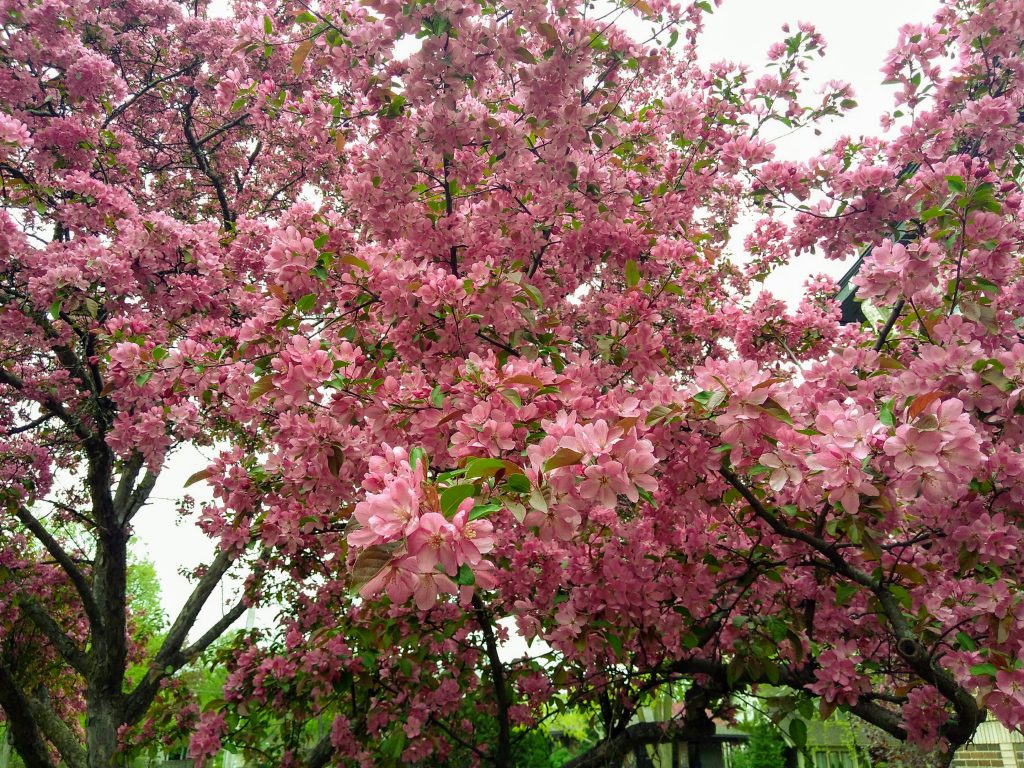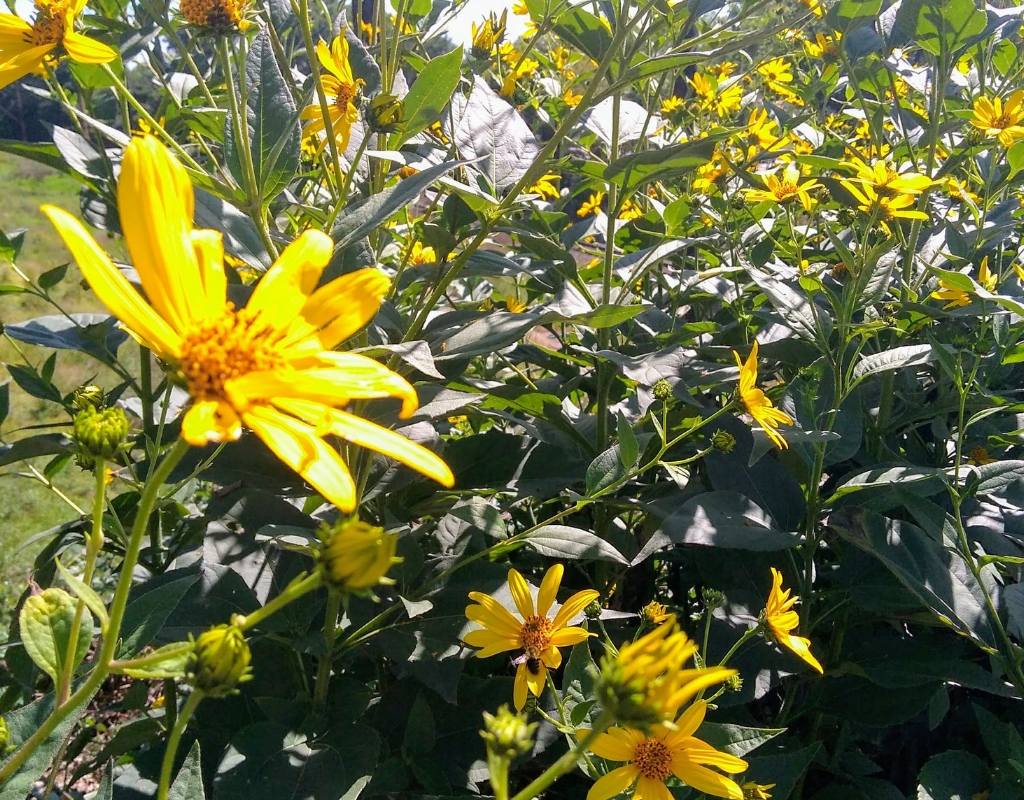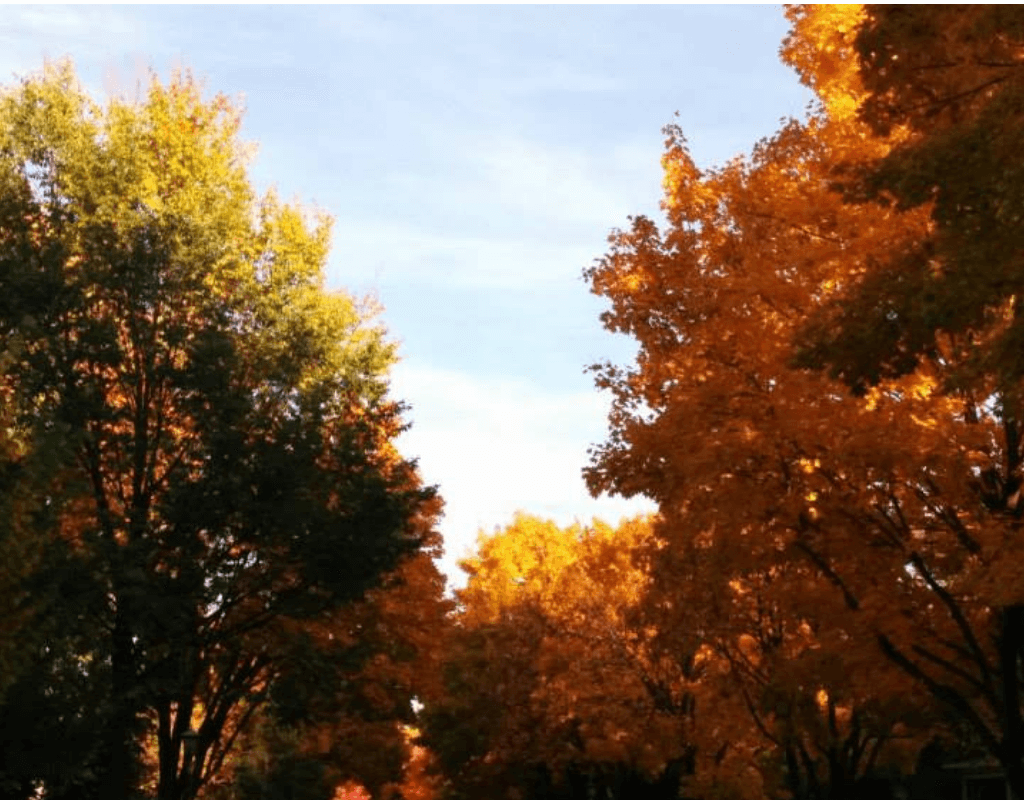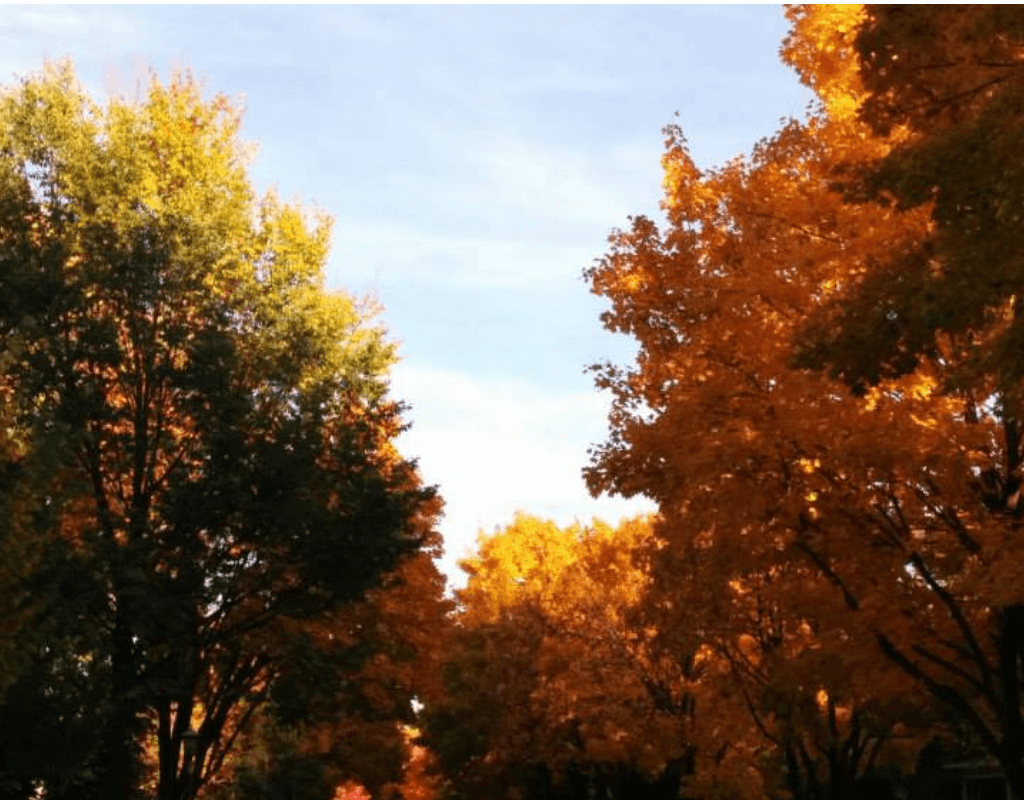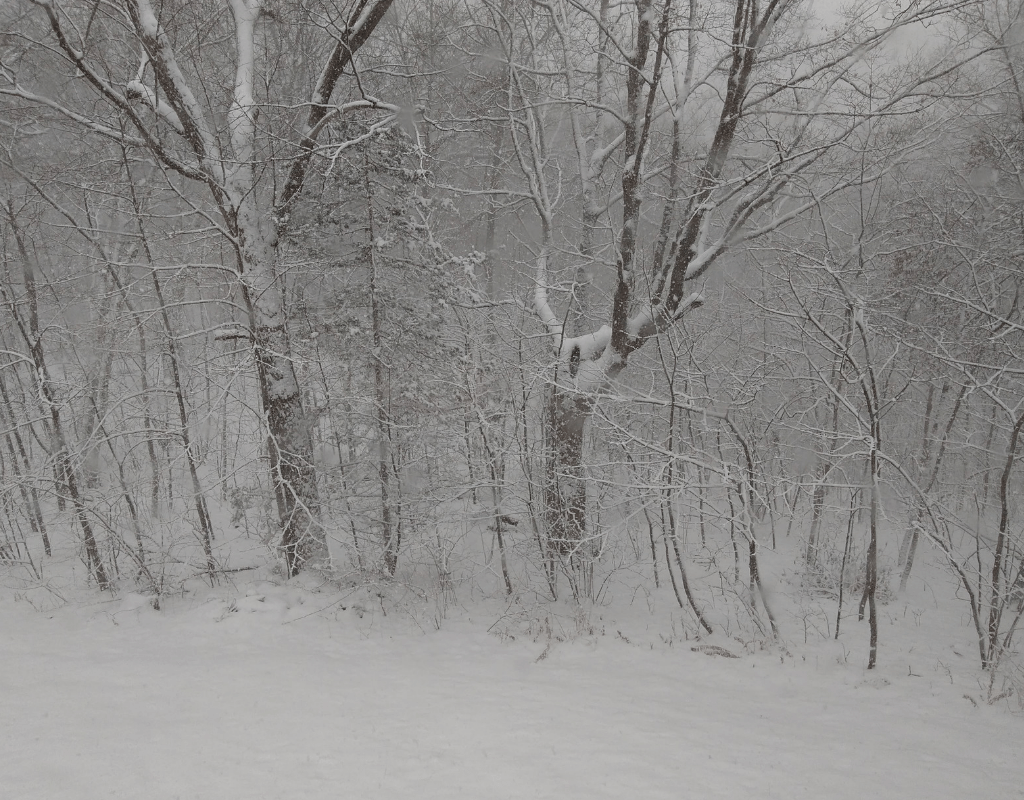 Resources and Links
The First Forty Days by Heng Ou, Amely Greeven, and Marisa Belger
Balance Your Hormones, Balance Your Life by Dr. Claudia Welch
The Fourth Trimester by Kimberly Ann Johnson
Taking Charge of Your Fertility by Toni Weschler
The Fifth Vital Sign by Lisa Hendrickson-Jack
Sex Again by Jill Blakeway
The Infertility Cure by Randine Lewis
Previous blogtober booklists:
6 Self-Care Books to cozy up to this fall
Disclaimer: I am an acupuncturist in the state of Minnesota, and the information falls within my scope of practice in my state. However, unless I have directed you here as your homework I am probably not your acupuncturist. The information in this post is for general purposes only and does not constitute medical advice. As always, check with your own acupuncturist or primary care provider before making any lifestyle changes. This post does not create a patient-practitioner relationship and I am not liable for any losses or damages resulting or relating to the content in this post.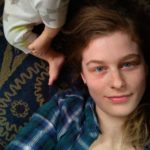 Jessica Gustafson is a licensed acupuncturist in St Paul, MN specializing in women's health and fertility. She loves working with patients through the Health Foundations Birth Center on Grand Avenue in St Paul as well as doing home visits in the Twin Cities area. Check out the services page for more information!
​
​Follow Reverie Acupuncture on Facebook, Pinterest and Instagram for updates! Please follow and like Reverie Acupuncture!