While we're all adjusting to stay at home orders the world around us marches on. This past weekend the spring equinox seasonal node shifted to the clear and bright seasonal node.
It's this inevitability of change that is giving me a foundation of hope and positivity in chaotic times.
The only universal constant is change. Cycles persist.
So, while our lives are wrought with emotional anarchy, social disharmony, and disruption to our routines, maybe we can find solace in the quiet, patient turn of the seasons.
And to do so for the next two weeks, we turn to the wisdom of the clear and bright seasonal node.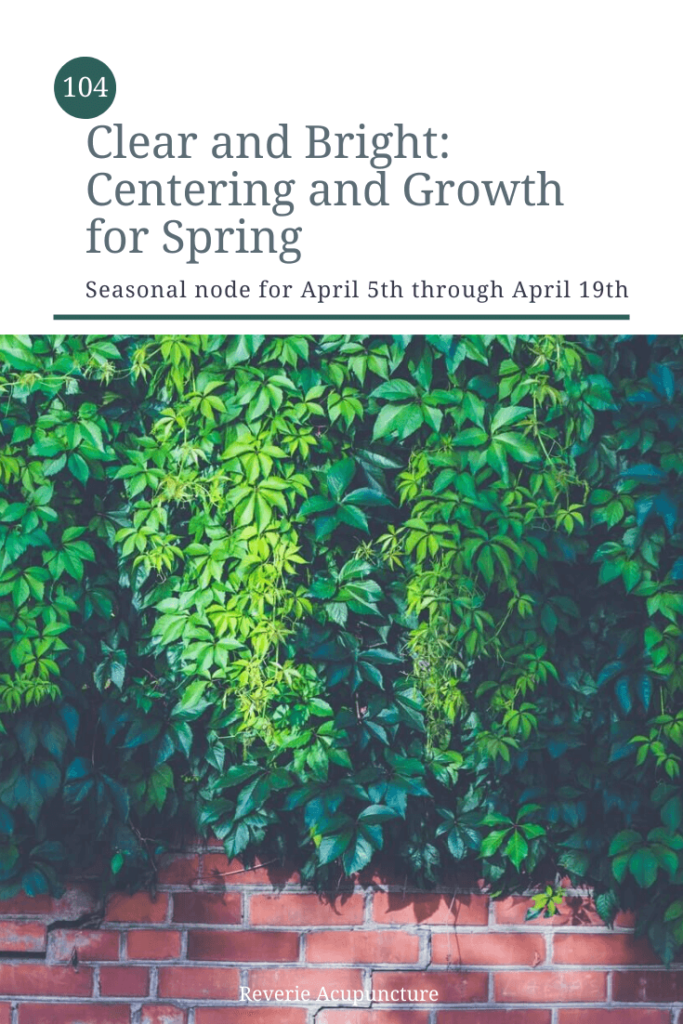 The information in this post is for general purposes only and does not constitute medical advice. This post does contain affiliate links, for which I will receive a small commission at no additional cost to you. For more information please see my privacy policy.
The clear and bright seasonal node is the first seasonal node after the Spring Equinox and runs from April 5th to April 9th.
While we're still riding the surge of generative energy upwards through the latter half of spring, this node is unique because it also corresponds with an Earth time of day.
In other words, according to the zi wu cycle, if the year were a day the clear and bright seasonal node is the most effective time for us to be eating breakfast. If breakfast is the most important meal of the day, we can infer that the physical, energetic, and spiritual things that we consume for the next month will help give us a leg up for the rest of the year.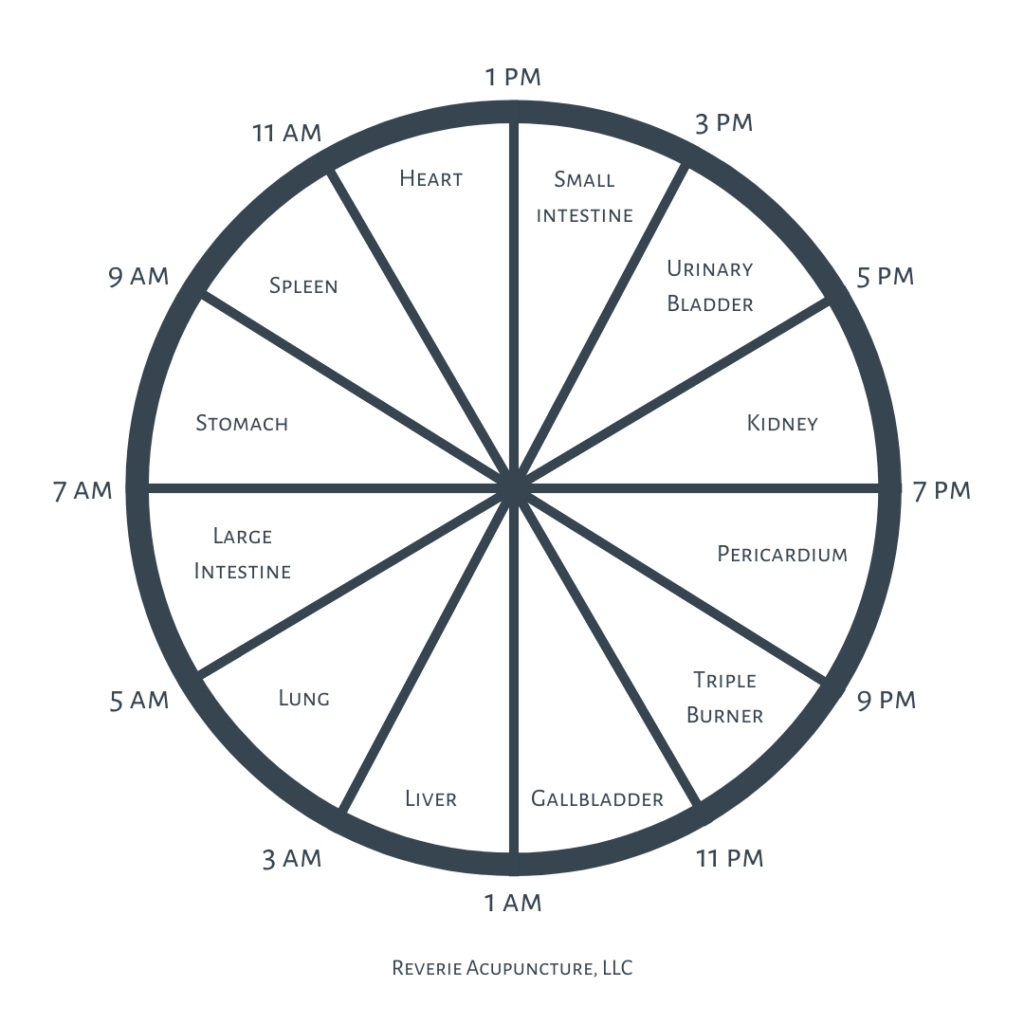 This means that the energetic actions of the clear and bright seasonal node are:
to continue to nourish the free flow of function and energy
to optimize the quality of incoming nourishment to set the stage for healthy processing at a later date
and to continue to aid the upward rise of generative energy in our lives.
And we start by staying warm.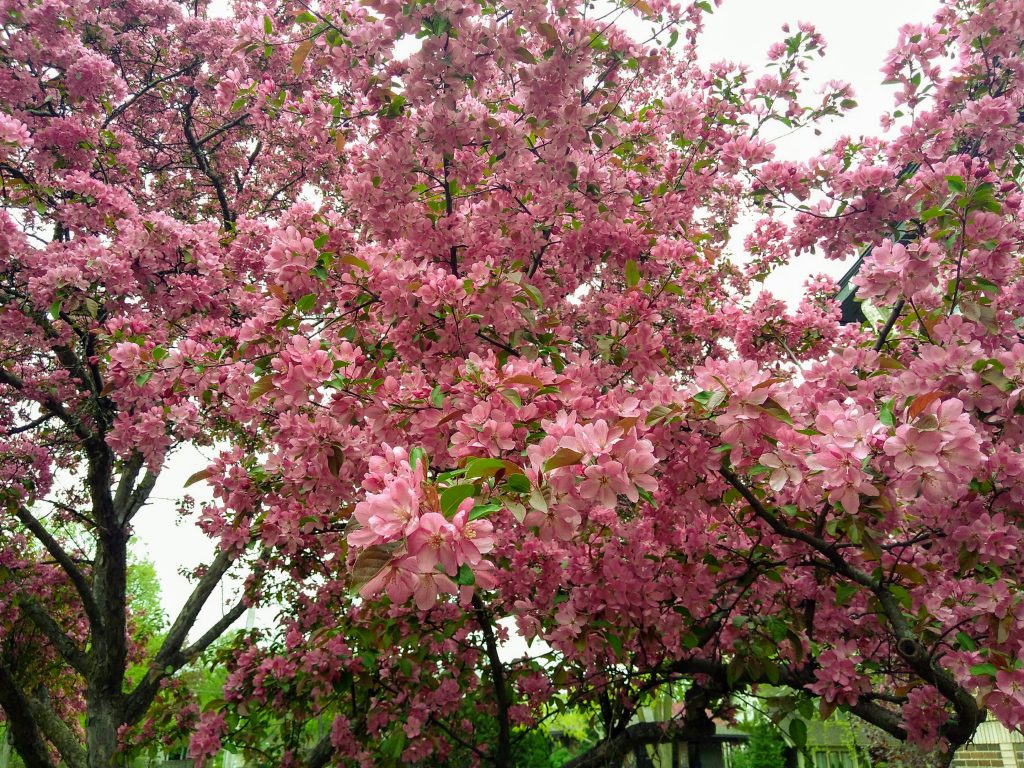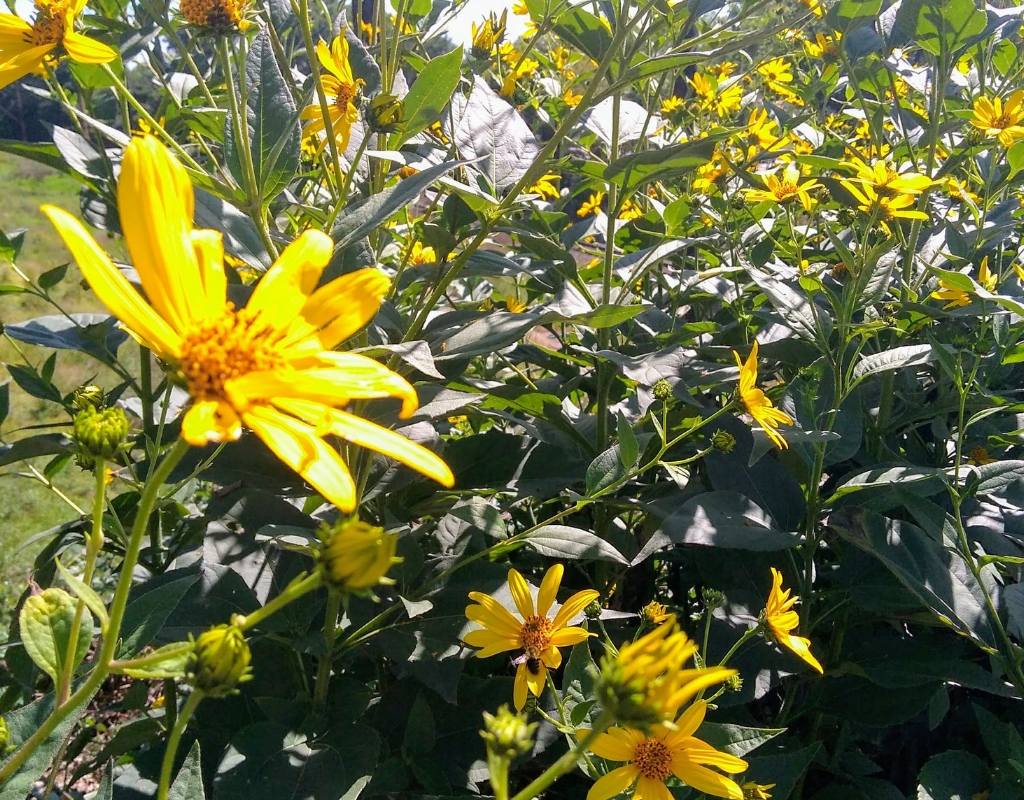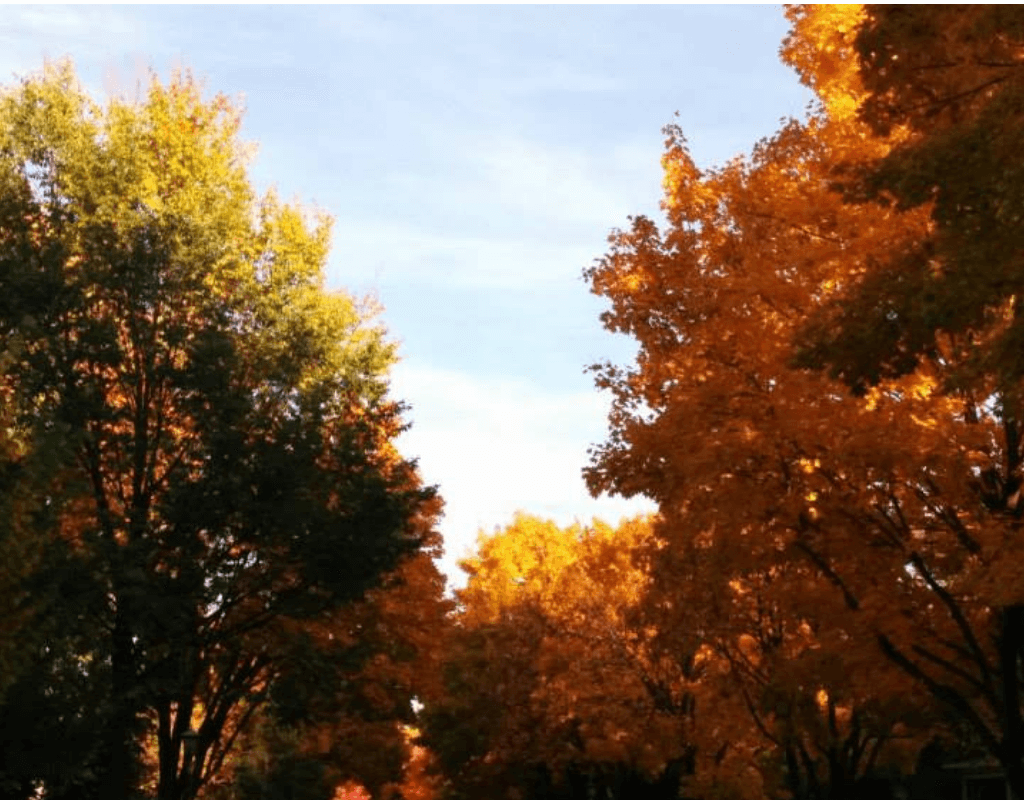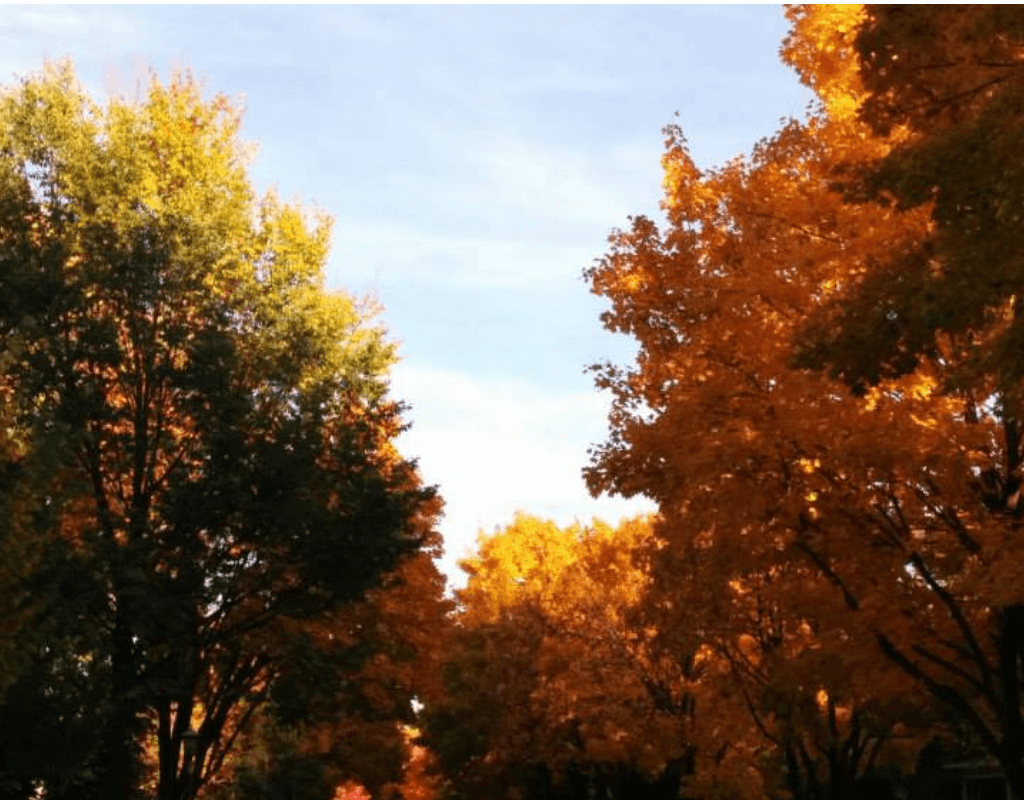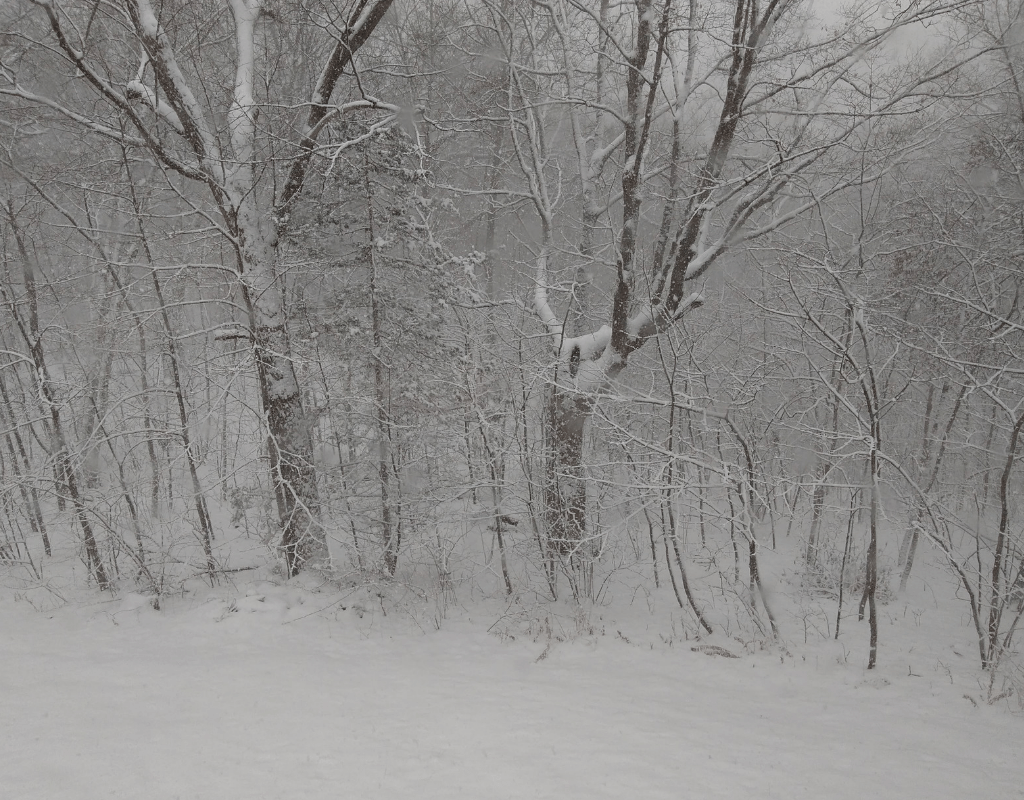 Protecting the warmth we have
If you've been around for a while, you just had a flashback to the winter and early spring posts where I drilled "Hats. Scarves. Socks. Sweaters." into your head like an overly enthusiastic Midwestern mother.
This isn't quite the same. After all, as I'm writing this it's almost 60 degrees out and next week (when this post is due to go live) no day is forecast to be below 45 degrees.
It's balmy for Minnesota and I'm loving every minute of it.
But our bodies still need protection. Yang doesn't need as much support anymore, but why spend a resource when you don't need to? By protecting your yang (generative energy) now you're saving it for when you'll really need it.
When you go outside, layer with overshirts or sweatshirts, wear a light springy scarf with your outfit, and consider flats instead of sandals.
Remember, the point of staying warm is to keep from tapping into our emergency bank account – our kidneys. The more energetic currency we can keep in that account, the easier our lives will be in the long run.
Get outside and enjoy the sunshine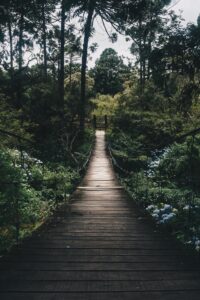 While we do want to avoid overtaxing our kidneys, too much rest can also damage them. This is why laying on the couch watching Netflix for days on end can cause low back pain and increase our overall feelings of fatigue.
Energy and function do operate, at least in part, as "use it or lose it."
So, get outside and move! The Nei Jing says:
"In the morning, [he] should breathe the fresh air while walking in the yard to exercise [his] tendons and bones and loosen [his] hair to make the whole body comfortable."

Huang Di Nei Jing, Su Wen – Chapter 2
And while none of us are likely wealthy enough to have a yard big enough to exercise sufficiently in, the principle is this:
Get outside and move in the fresh air.
Feel the sun on your face. Breathe in the warm spring air. Pick up your pace and remind your heart what exertion feels like.
Unlike the dead of winter when most people start working on their New Year's resolutions, now is the time to start pursuing fitness goals. It may not be time to train for a marathon, but a power walk, a short run, or a hike in the woods wouldn't be amiss.
Eat for the season
Take a look at this month's seasonal food guide for Minnesota. Notice a theme? It's all green.
Green is the color of spring and Wood energy.
While not much has changed in the types of things you should eat since the spring equinox seasonal node, the variety of what is available has drastically increased.
The only thing is with all of these tempting spring greens accessible now we have to remember to protect our digestive systems.
Saute your heartier greens like kale and mustard greens instead of eating them raw or in smoothies. Or, if you are really craving a salad, have it with oil, vinegar, and some cracked pepper instead of a heavy, creamy ranch.
Beyond that, steam or saute your vegetables, enjoy your allium family seasoning and don't overdo the pickles!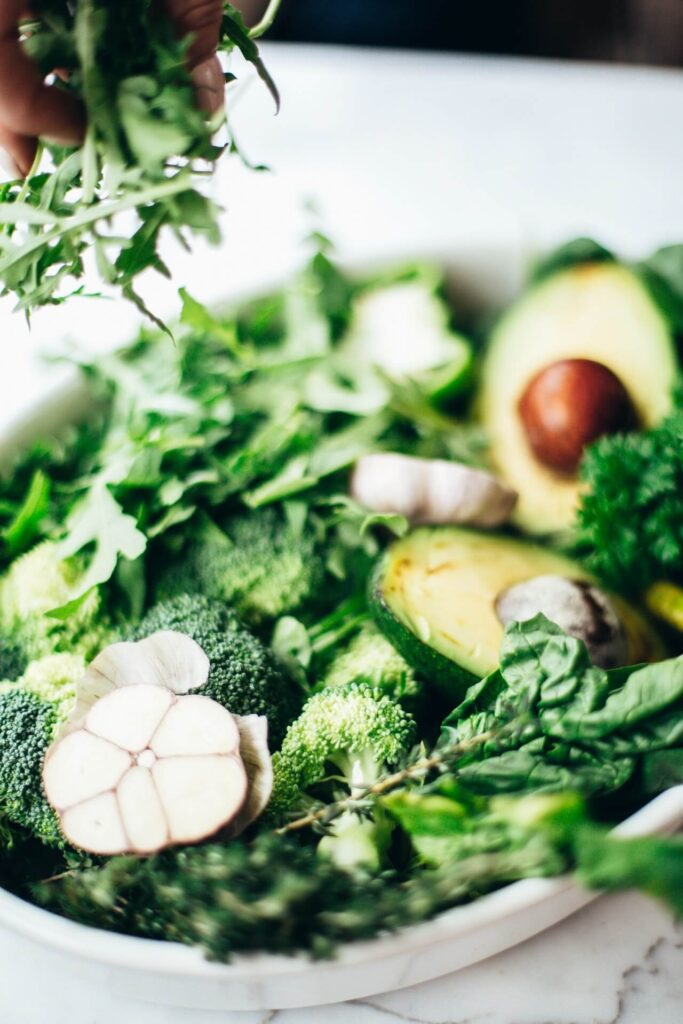 Take discerning action
Exercise. Warmth. Food. The basics are out of the way, so now I'm going to make things more complicated.
Spring is a time of movement; the upward energy of generation is guiding us toward the expansive energy of summer.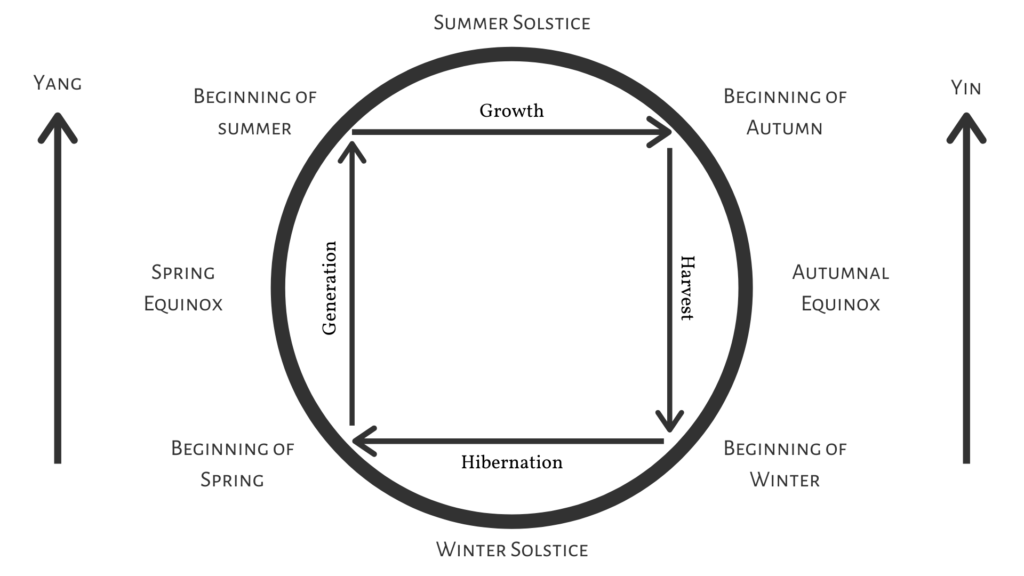 But, we are also in an earthy time of year (see the zi wu cyle above). I haven't done my foundations post for the Earth element so let's rough in the basics:
Earth is sedate. Grounding. It's our center. It's what we return to when we are transforming from one element to another.
Earth is how we digest things, both physically and mentally (think about "chewing things over").
So how do we honor both the upward energy of spring and the earthy nature of this node? By taking discerning action.
Discernment is the ability to recognize something. Discerning action is the ability to recognize appropriate action so as not to waste effort.
When we take the time to find the actions that serve us and those around us and then take only those actions:
we preserve our surplus of generative energy for when we really need it
we take larger and more effective steps towards our most important goals because we're not wasting time on side-quests
we step more deeply into the path set before us by our unconscious, thereby taking more control over our unconscious and therefore our fate
Whoa. That got deeper than you expected, right? But that's what the work of seasonal resonance is about.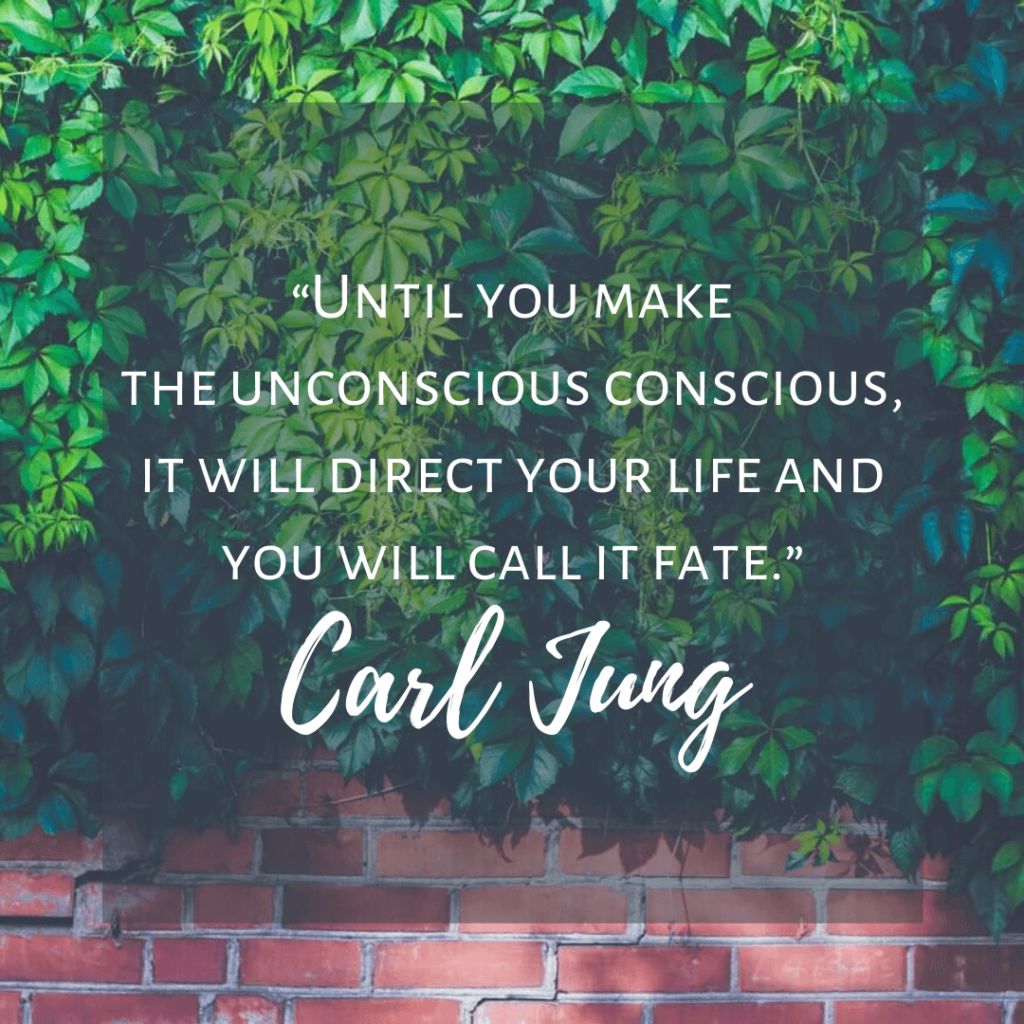 Seasonal living is about our physical health at a superficial level. Most people end their seasonal work at eating foods appropriate for the season. Some people take it a step further and take the physical actions dictated by the world around them.
But here we're concerned about seasonal resonance: matching who we are at all levels to the world around us and using the slow, deliberate patterns of nature and the Universe to teach us deeper lessons about our more ethereal natures.
We start by doing things like staying warm, getting outside and breathing fresh air, and eating the right foods.
But over time, as we allow this practice to deepen, we find ourselves making powerful changes that impact how we interact with the world.
If you would like to join my growing community of seasonally resonant people click the button below. Together, we will change the world.
Resources and links
Seasonal food guide for Minnesota
Seasonal overview:
Spring Living
Wood element
Liver disharmonies
Other seasonal nodes of spring:
Beginning of Spring
Rain Water
Insects Awaken
Spring Equinox
Featured image and cover photo by Dom J from Pexels
Disclaimer: I am an acupuncturist in the state of Minnesota, and the information falls within my scope of practice in my state. However, unless I have directed you here as your homework I am probably not your acupuncturist. The information in this post is for general purposes only and does not constitute medical advice. As always, check with your own acupuncturist or primary care provider before making any lifestyle changes. This post does not create a patient-practitioner relationship and I am not liable for any losses or damages resulting or relating to the content in this post.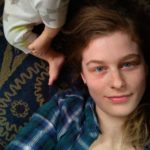 Jessica Gustafson is a licensed acupuncturist in St Paul, MN specializing in women's health and fertility. She loves working with patients through the Health Foundations Birth Center on Grand Avenue in St Paul and doing home visits in the Twin Cities area. Check out the services page for more information!
​
​Follow Reverie Acupuncture on Facebook, Pinterest and Instagram for updates! Please follow and like Reverie Acupuncture!