We are in wintery crunch time right now – the most yin time of year. The Greater Snow seasonal node is the last seasonal node before winter solstice and is one of the most important nodes for us to focus on before the season pivots.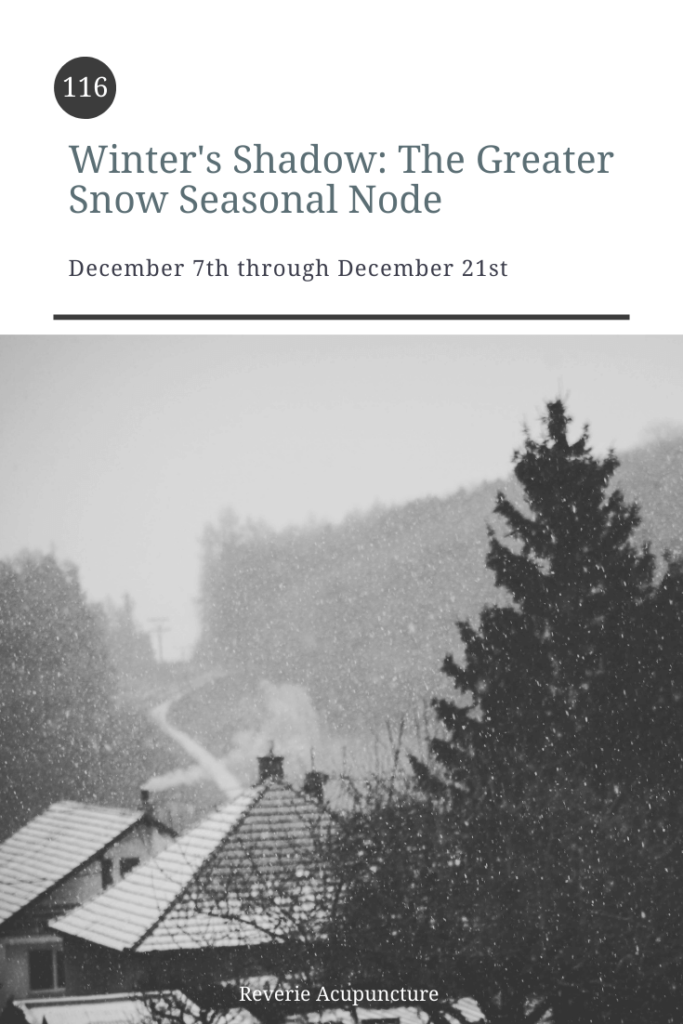 The information in this post is for general purposes only and does not constitute medical advice. This post does contain affiliate links, for which I will receive a small commission at no additional cost to you. For more information please see my privacy policy.
In the Modern West, our seasons shift on the solstices and equinoxes. We consider the beginning of winter to be the Winter Solstice, the beginning of spring to be the Spring Equinox and so on and so forth.
But that's not the way it was in the Ancient West or in Ancient China.
Because so much of our life was devoted to observing the world around us, one of the key observations we made was the movement of the sun throughout the year.
We noted that for half the year days would get shorter and colder and nights would get longer, and for the other half days would get longer and warmer and nights would get shorter.
This is the essential flow and harmony of yin and yang.
But a key difference in these observations is that solstices and equinoxes weren't the beginning of anything: they were pivot points.
The Winter Solstice is the shortest day of the year and the longest night. But the weather has been cold and (usually) snowy for awhile now. What sense does it make to say that winter is starting?
About as much sense as saying that night begins at midnight, right?
Midnight is the pivot point into the next day but it's neither the end of the day nor the beginning of the next if we are just observing the movement of the sun: it is the middle of the night.
With that in mind, let's dive into the 11th hour of the year: The Greater Snow seasonal node.
The Greater Snow seasonal node – 大雪
The Greater Snow seasonal node is called 大雪 or dà xuě in Mandarin. Another translation of this could be "heavy snow". It is the last seasonal node before the Winter Solstice, often ending on the day of the Winter Solstice.
It runs from December 7th to December 21st and marks the most yin part of winter. These next two weeks will see shorter days and longer nights until the Winter Solstice when we pivot and the days begin to lengthen again.
Recommendations for the Greater Snow Seasonal Node
Even though we don't have snow in the forecast, getting in the habit of acting in accordance to the seasons is the best for your overall health because remember – it's less about what's actually happening in the world around us and more about the movement of the sun.
We are trying to match our rhythms to the overall flow of yin and yang throughout the year.
Pull out and wear your cold weather gear
You might have gotten tired of hearing this already but it's no less true deeper into winter; preserving your yang by minimizing heat loss is one of the best ways to keep yourself healthy. Make sure that you're wearing your hats, scarves, sweaters, and socks to prevent chills and maintain your internal warmth.
Eat warming foods
Now that we're closer to the nadir of winter, it's important to eat the most warming types of foods: animal meats like lamb, beef, venison, shrimp and muscles. Not only are these foods warming, but they're also excellent at supplementing qi, blood, and some cases your kidneys.
Just like with previous nodes, other excellent foods are soups and stews because they are so easy to digest. Adding to our resources and preventing energy being drained away from our stores is the best way to stay healthy throughout the winter.
Finally, make sure you're also eating root vegetables – these are tasty additions to soups and stews but are also amazing when roasted on their own.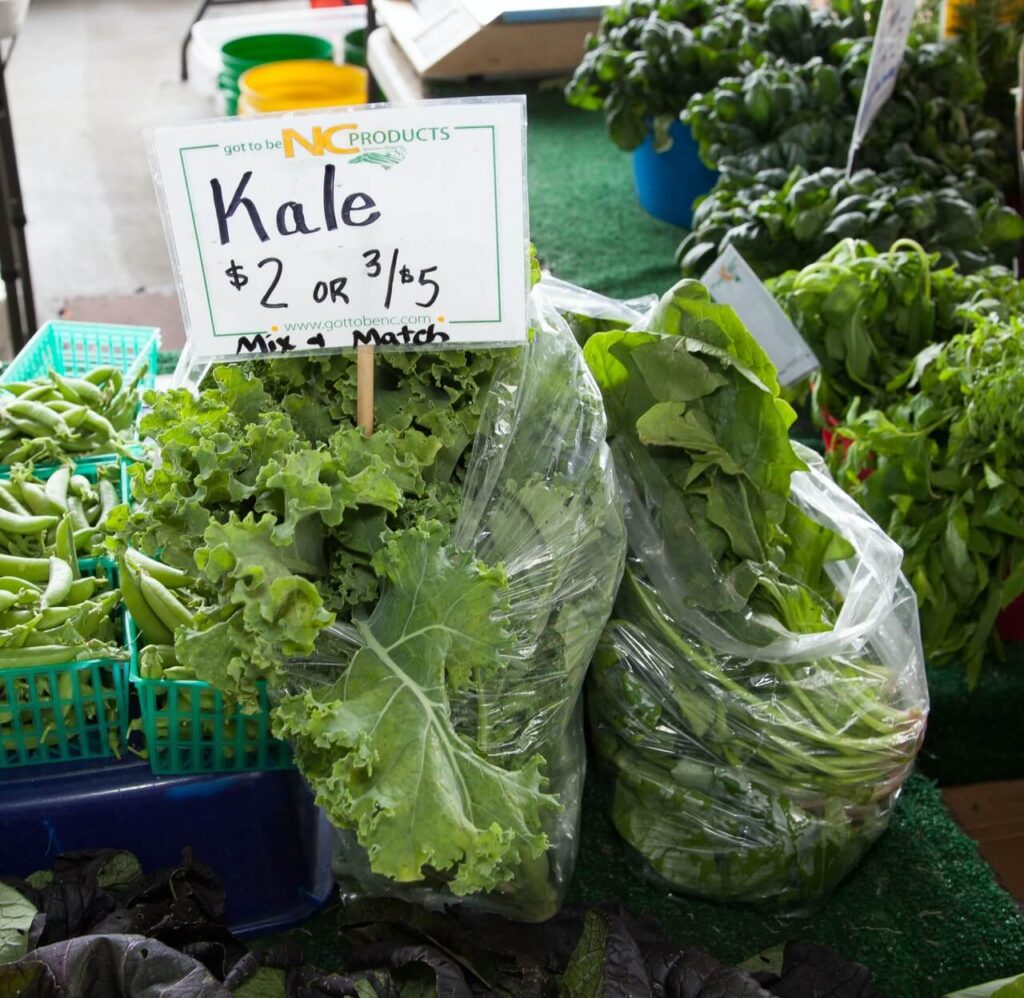 Eat bitter foods
However, with all these warm and tonifying foods it can be really easy to overdo it.
Pair your meats and veggies with bitter foods like dark, leafy greens, drink digestion supporting teas, or even experiment with herbal bitters.
Check with an acupuncturist about tonifying your kidneys
Not everybody needs to tonify their kidneys, but if there was a time to check into doing it – this is it.
Winter is the season of the kidney and it's the time of year when our foundational energy (what I sometimes refer to as our "emergency bank account") is the most taxed.
Knowing if you need to tonify your kidneys is tricky because you also need to know if you should focus on your kidney yin or your kidney yang. Fortunately, that's what acupuncturists and other East Asian medicine practitioners are for: we are trained to look for the nuance.
If you would like to experiment with your kidney energy, I developed a meditation based off visualizations I do with my patients in my clinic. This meditation is less about tonifying your kidneys and more about getting in touch with what kidney energy looks like and feels like in your body.
This is a mediation guide, not a guided meditation; by memorizing the flow of this meditation you can make it last 60 minutes or you can visualize while you do the dishes.
Check it out by clicking the button below.
Resources and Links
Featured image and cover photo by Dominika Gregušová via Pexels

Disclaimer: I am an acupuncturist in the state of Minnesota, and the information falls within my scope of practice in my state. However, unless I have directed you here as your homework I am probably not your acupuncturist. The information in this post is for general purposes only and does not constitute medical advice. As always, check with your own acupuncturist or primary care provider before making any lifestyle changes. This post does not create a patient-practitioner relationship and I am not liable for any losses or damages resulting or relating to the content in this post.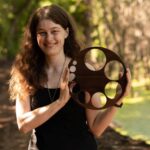 Jessica Gustafson is a licensed acupuncturist in St Paul, MN specializing in women's health and fertility. She loves working with patients through the Health Foundations Birth Center on Grand Avenue in St Paul and doing home visits in the Twin Cities area. Check out the services page for more information!
​
​Follow Reverie Acupuncture on Facebook, Pinterest and Instagram for updates! Please follow and like Reverie Acupuncture!