Support for patient advocacy has never been higher than it is today.
Never before in my life have I seen patients able to have so much say in their care. This is something that excites me. As a practitioner, I see myself as a partner in care – a guide who has been trained to understand things that patients may have difficulty comprehending. My job is to educate and based off that education, the patient and I can make informed decisions about their care.
But this newfound agency comes at a high cost. The plethora of information available to the consumer is overwhelming and it's very easy to get caught up in bad and even dangerous information.
One of the complementary medicines that is most effected by this trend is aromatherapy and one of the most vulnerable populations using aromatherapy is pregnant women.
​Pregnant women must be very careful about consumption of foods and beverages, but also topical exposure to and inhalation of natural and unnatural compounds. Here are some general guidelines pregnant women can follow to make sure that the choices they are making are the best for themselves and their babies.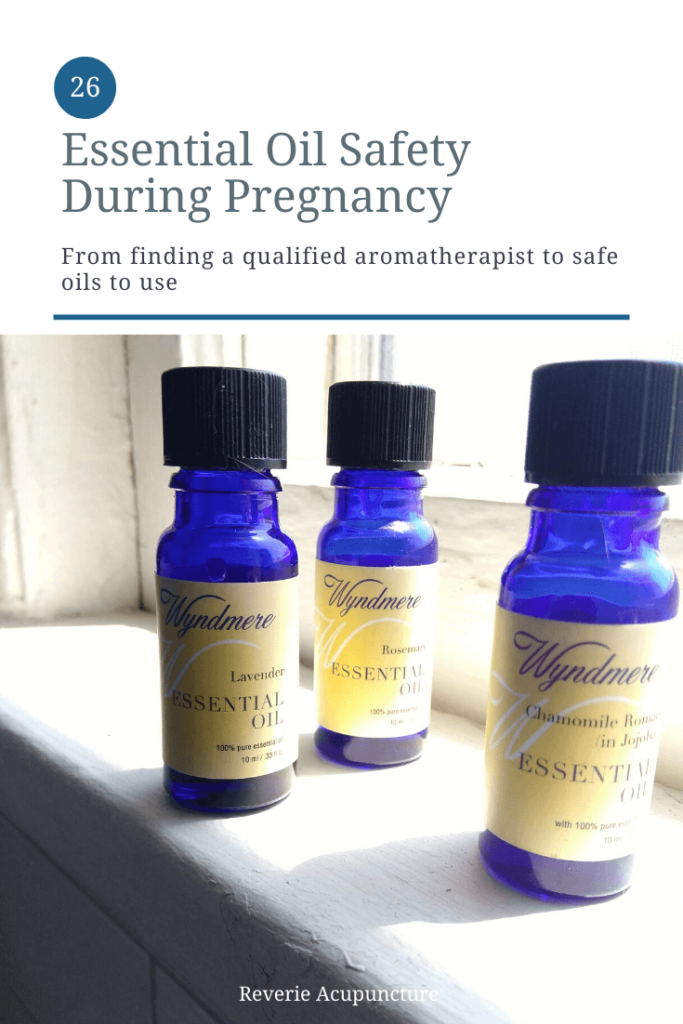 The information in this post is for general purposes only and does not constitute medical advice. This post may contain affiliate links. For more information please see my privacy policy.
1) Work with a properly trained aromatherapist
When using essential oils during pregnancy, it's always good to have an aromatherapist to consult. Clinical aromatherapists have gone through intense and detailed training. Here's an example of a curriculum through the American College of Healthcare Sciences.
It's tempting to look up essential oils on Pinterest or Google, but would you do the same with antibiotics? ​In general, if you are wanting to use something as a medicine you should discuss it with someone trained in that medicine. Essential oils are effective because they impact physiology – whether the impact will be positive or not is what your professional can help you determine.
Find a qualified aromatherapist
To search the US and Canada, look through the National Association for Holistic Aromatherapy
To search in the UK or outside of the US and Canada, search the International Federation of Professional Aromatherapists to find your new clinician
2. Make sure to use high quality essential oils
Research brands before you buy. Or better yet, buy the brands that your trained aromatherapist (see above) recommends. Your IFPA or NAHA associated therapist will likely have a favored high-quality brand.
Other good sources for high quality brands a local health food stores and co-ops.
Since most of my readers are Minnesotan I'd like to give a shout out to Wyndmere.
I've been using Wyndmere essential oils for over a decade. I love them because they're small, woman-owned and local! They're just over in New Hope. I drive by them occasionally and it makes me so happy to know that I can shop small and shop locally for high quality, therapeutic oils. You can check out Wyndmere here.
​While I do occasionally do affiliate links as a means to support this website, I am in no way affiliated with Wyndmere. I just recommend them because I love them.
3. Dilute, dilute, dilute
It is dangerous to use essential oils neat no matter your age, gender or pregnancy status. Very few oils can be used neat and the ones that can are explicitly marked as such. If someone is recommending the use of an oil neat and it's not marked as an oil that can be, that is a potential FDA compliance issue.
The IFPA recommends that for pregnant women, no more than 1% of the total blend should contain an essential oil. It doesn't sound like a lot, but it is more than enough to have a therapeutic effect.
Good carrier oils include:
coconut oil
sweet almond oil
avocado oil
olive oil
jojoba oil
4. Never ignore signs of a potential allergic reaction
Signs of a potential allergic reaction include:
redness or irritation
digestive issues
hives
pain, swelling or redness
respiratory issues
In general, if you feel worse after using the oils take a break for a few days before trying it again. It may have been the oil, it may not have been but it's better safe than sorry. Don't push through the pain.
Remember that during pregnancy your skin may be more sensitive than usual. IFPA recommends particular caution with tea tree and chamomile.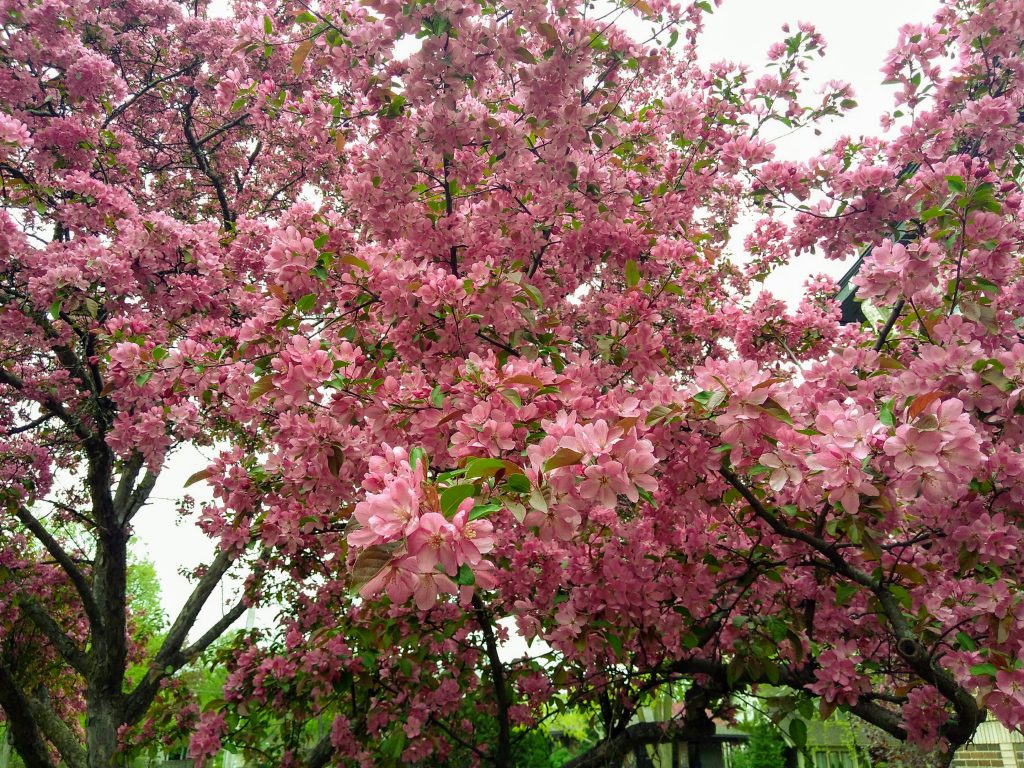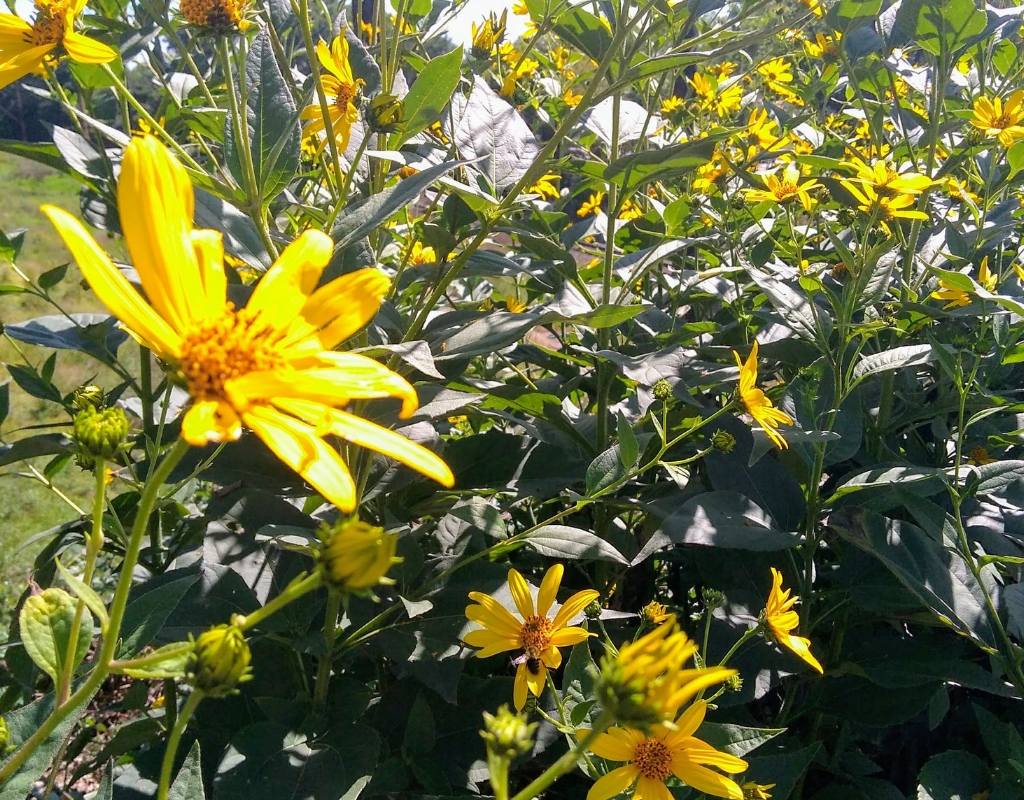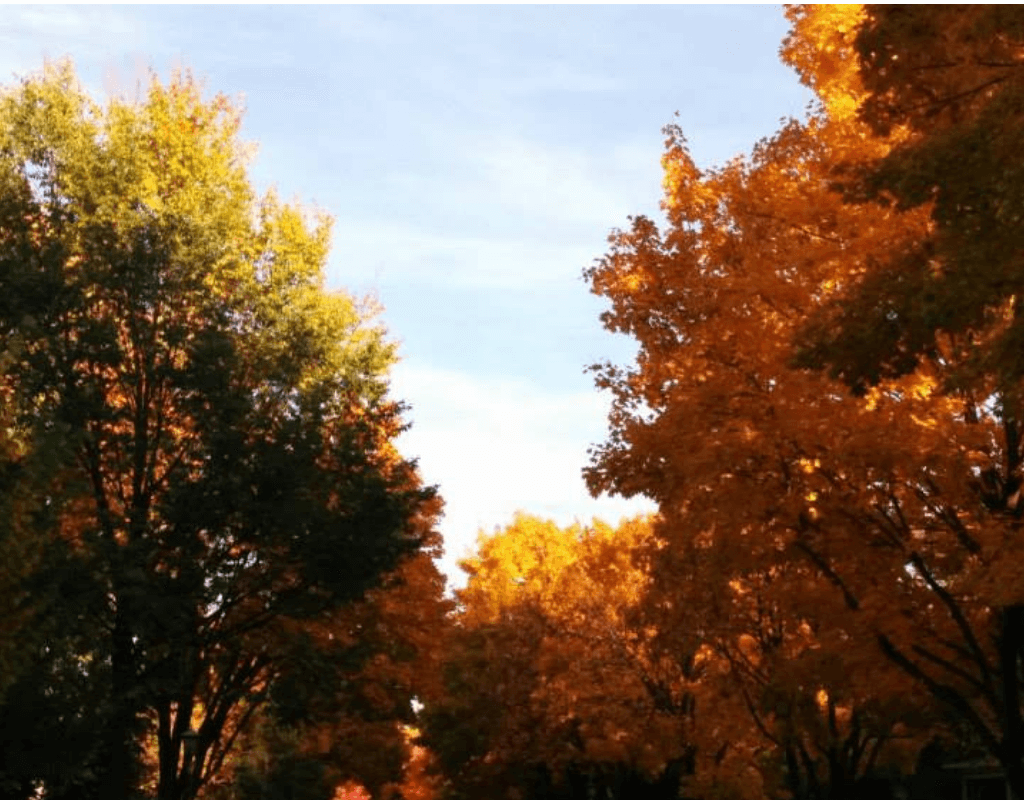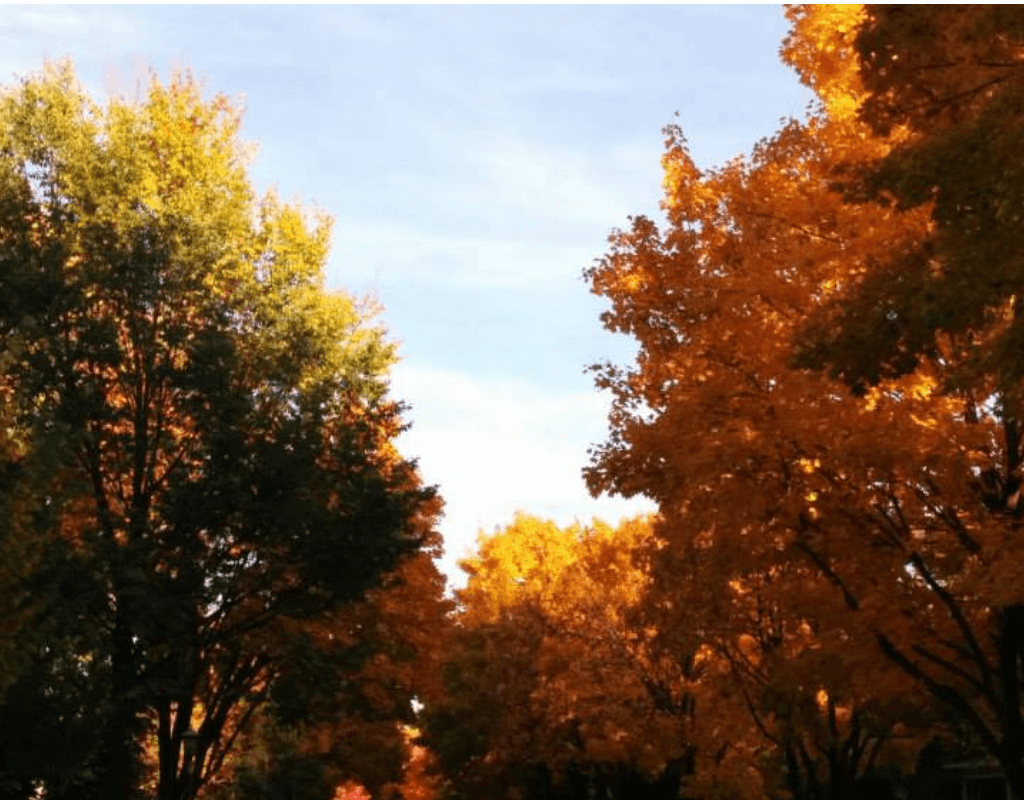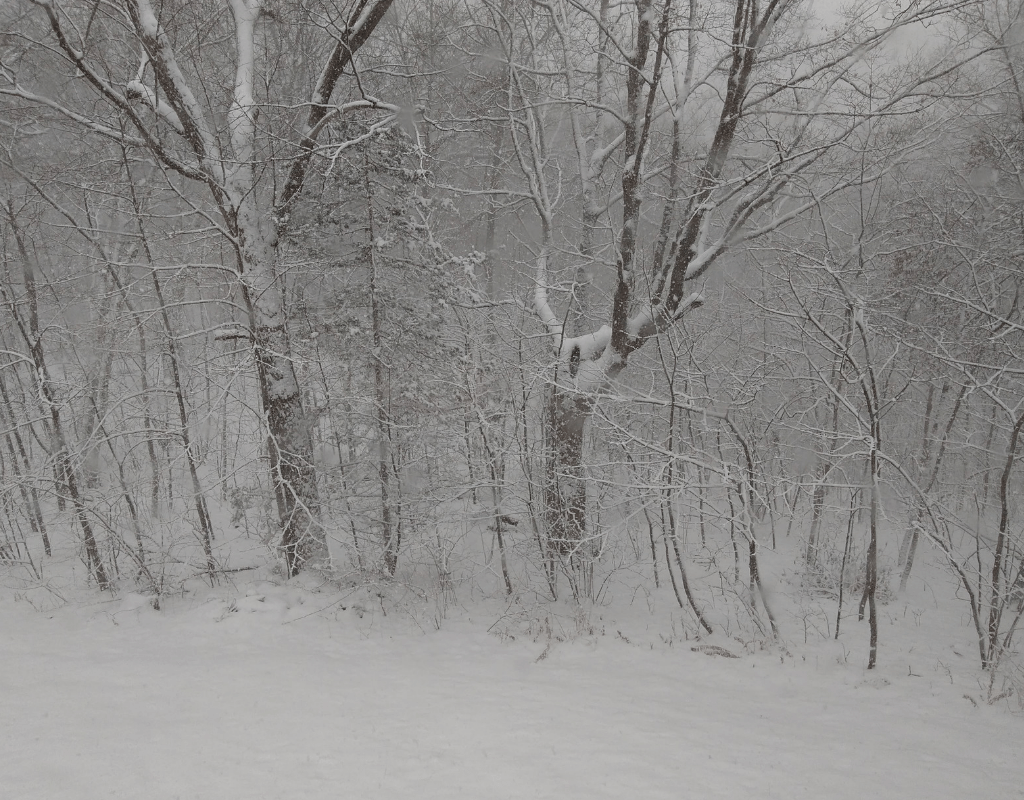 5. Avoid high phenol oils
A phenol is "any compound with a hydroxyl group attached to a benzene ring". In their purest form phenols are a toxic and slightly acidic solid that is often used as a disinfectant or in chemical manufacturing. It's important to note that no matter the brand or purity of the oil you are using, if you are using the oils below they contain phenols.​​
anise
basil
birch
calamus
cinnamon and cinnamon bark
citronella
clove
eucalyptus*
fennel
marjoram*
mountain savory
nutmeg
oregano
parsley
peppermint
tarragon
tea tree oil (melaleuca)*
thyme
wintergreen
ylang ylang*
Just because they contain phenols doesn't mean they shouldn't be used at all, however. When properly diluted, eucalyptus, sweet marjoram, tea tree and ylang ylang may be used under guidance of a trained aromatherapist.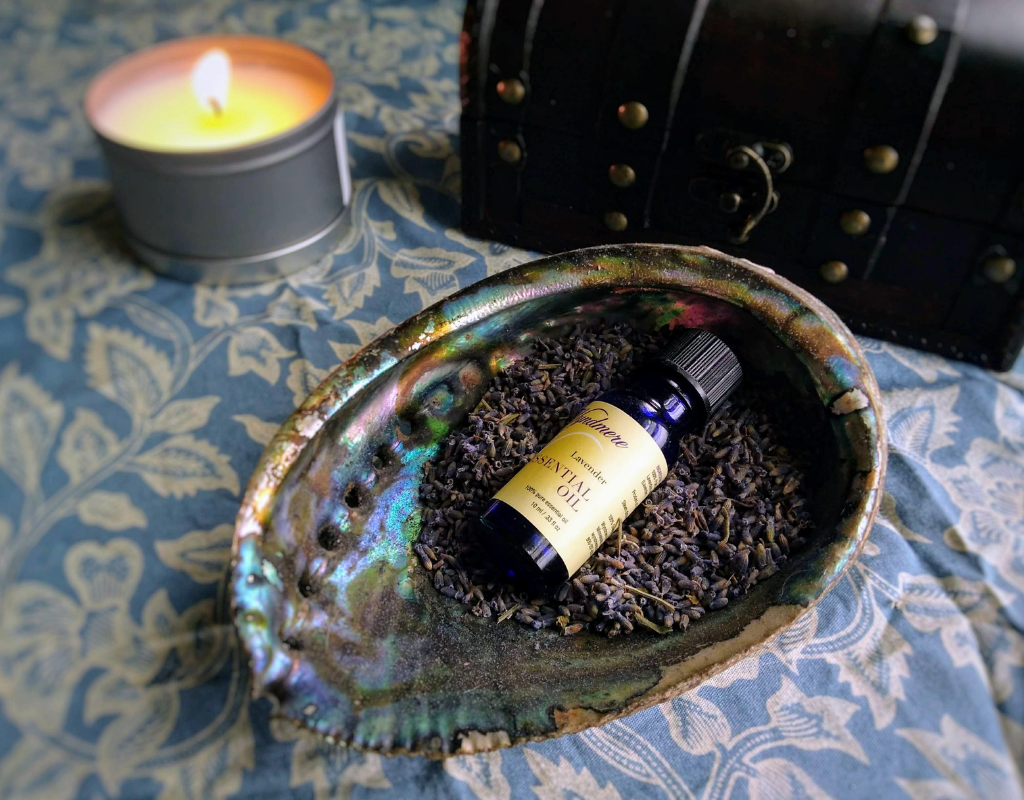 6. Avoid these oils completely
Other oils to avoid include:
wormwood
rue
oak moss
lavandula stoechas
camphor
parsley seed
sage
hyssop
(Source: Tisserand and Balacs via the NAHA pregnancy safety considerations)
There just isn't enough research about potential toxicity so it's better to be safe than sorry. In fact, some of these may cause miscarriages and are considered "abortifacients".
A note about peppermint
I've seen mixed advice about the use of peppermint during pregnancy. Some people say it's fine and others say that it could possibly trigger labor.
Personally, I avoided it as much as possible but at the massage spa I work at I was exposed frequently. And honestly? I went into labor early, while I was working at the spa on a day the hot towels with peppermint were made particularly strong.
Mint is a very moving scent. I recommend avoiding wintergreen, peppermint and spearmint in the first and early third trimesters of pregnancy. I would use it with caution in the second trimester only if there are no issues with your pregnancy and if it's used sparingly. If you experience any cramping or bleeding stop immediately. If you are after the 37th week of pregnancy it may be ok to use it, but remember that even though you may be uncomfortable babies tend to go beyond 40 weeks for their own health and well-being.
7. Never ingest essential oils, especially during pregnancy
The strongest barrier between you and the outside world is your skin. The strongest barrier your baby has with their outside world (you) is the placenta. When using properly diluted oils, your skin is a fantastic buffer for you and your baby. Ingesting oils skips this barrier, meaning the only buffer between your baby and the potential harmful effects of consuming an oil is the mucous membrane of your digestive tract which is designed to absorb what you eat.
The NAHA makes this statement:
Do not take essential oils internally without appropriate advanced aromatherapy education and understanding of the safety issues involved in doing so. Essential oils are commonly used internally throughout the world. Some individuals are doing so without the appropriate knowledge or understanding of safety concerns. NAHA does not support the indiscriminate or uneducated internal use of essential oils. If essential oils are used internally, we recommend doing so under the guidance of a knowledgeable health professional.

NAHA Safety statements
8. Your sense of smell is stronger
Some days you'll be fine, and some days the smell of milk will send you running for the hills. You never know which scents will be fine and which will have you at the toilet. This is part of the reason dilution is so important.
Use caution – your nose knows.
9. When in doubt, stop treatment
As my newsletter subscribers and my patients know, I'm a strong believer in "less medicine is better medicine" no matter the intervention. If you feel like oils aren't working OR you feel uncomfortable, sick, or generally worse – stop. Talk to your aromatherapist and try to find another avenue of treatment.
10. Talk to your aromatherapist about these oils
So now that you know the basics and you have a professional aromatherapist to consult you can talk to them about the following:
Benzoin
Bergamot
Black pepper
Chamomile German*
Chamomile Roman *
Clary sage
Cypress
Eucalyptus**
Frankincense
Geranium
Ginger
Grapefruit
Juniper
Lavender***
Lemon
Mandarin
Marjoram Sweet**
Neroli
Petitgrain
Rose Otto
Sandalwood
Sweet Orange
Tea Tree* & **
Ylang Ylang **
* common skin irritant
** contains phenols
*** common allergen
(Source: IFPA pregnancy guidelines via NAHA – pdf)
Woof, that was a lot of information
This is just the beginning. Essential oils are a therapy and they should be respected as a medicine. Sometimes when we see bottles of herbs, oils and essences on store shelves we assume they're safe because they're natural and over-the-counter. But you wouldn't take over the recommended dose of cough medicine or ibuprofen (I hope). Please take the same cautions with your natural remedies.
For more detailed information on flower essences, herbalism, essential oils and a free e-book on seasonality, sign up for the newsletter list
Resources and Links
NAHA Approved Schools
​Example of an Aromatherapy curriculum through the American College of Healthcare Sciences
Find a NAHA therapist
Find an IFPA therapist
Wyndmere essential oils
Check out the IFPA pregnancy guidelines for essential oils
Essential oil safety
Contraindicated oils in pregnancy
​NAHA Safety Statements
An in-depth exploration of essential oil myths by Sherilyn Siegmund-Roach, M.Sc., C.C.A. on The Herbal Academy
Disclaimer: I am an acupuncturist in the state of Minnesota, and the information falls within my scope of practice in my state. However, unless I have directed you here as your homework I am probably not your acupuncturist. The information in this post is for general purposes only and does not constitute medical advice. As always, check with your own acupuncturist or primary care provider before making any lifestyle changes. This post does not create a patient-practitioner relationship and I am not liable for any losses or damages resulting or relating to the content in this post.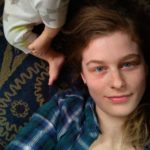 Jessica Gustafson is a licensed acupuncturist in St Paul, MN specializing in women's health and fertility. She loves working with patients through the Health Foundations Birth Center on Grand Avenue in St Paul, at Naturally Well in White Bear Lake, and doing home visits in the Twin Cities area. Check out the services page for more information!
​
​Follow Reverie Acupuncture on Facebook, Pinterest and Instagram for updates!