Last weekend I was sitting in my mother in law's house and I found myself craving a cup of red raspberry leaf tea. Sometimes your body just tells you that you need something. One problem: I was in the middle of the woods, half an hour away from a store that might have red raspberry leaf tea.
But I was a five minute walk from a raspberry patch.
I love red raspberry leaf tea in general, but there is something about a fresh tea that is so much more bright and whole. So for today's blog post I wanted to show you how I made my North Woods fresh Red Raspberry Leaf tea and how you can make some of your own.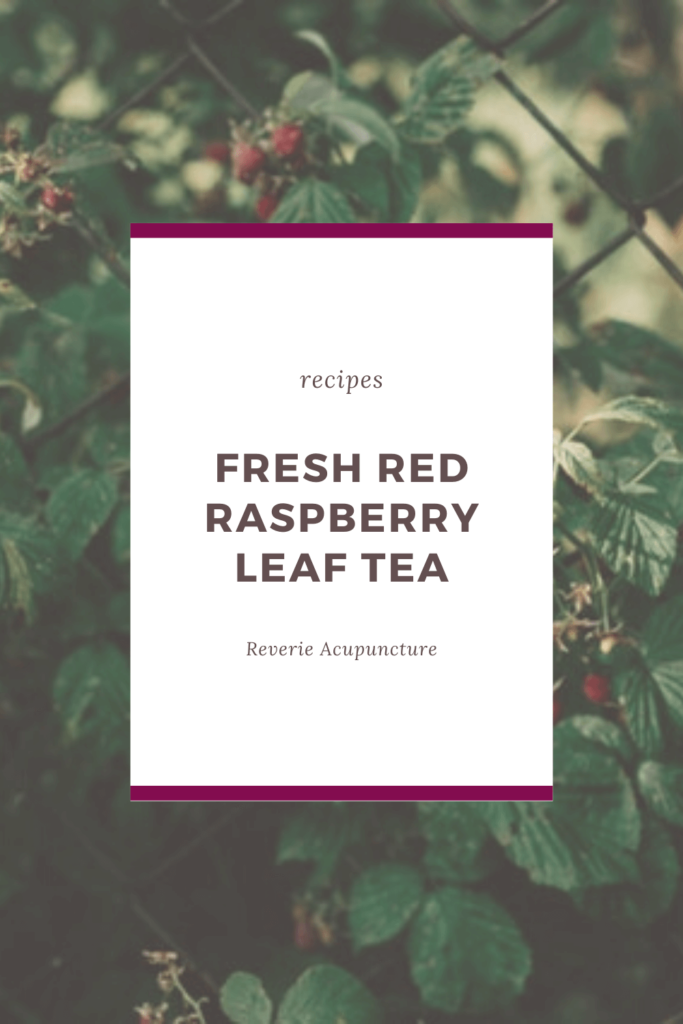 The information in this post is for general purposes only and does not constitute medical advice. This post does contain affiliate links, for which I will receive a small commission at no additional cost to you. For more information please see my privacy policy.
Flashback to the first Red Raspberry Leaf tea post
Last week we celebrated the end of my first year in business and I thought it was a little bit funny that the first post of my second year is another Red Raspberry Leaf tea post.
Last year's post was finding a way to drink RRLT in the hot and sticky months of summer and early fall. I talked about the benefits for pregnant women in preparation for labor. Red Raspberry Leaf helps maintain uterine tone, can reduce natural labor pain and may help with fertility.
But RRLT can be useful for women who aren't pregnant either. The APA recommends red raspberry leaf for postpartum women, stating that it can help with milk production, postpartum bleeding and help the uterus return to its pre-pregnancy size.
Red raspberry leaf helps menstruating women regulate their cycles and may help ease and prevent menstrual cramps.
It truly is a women's herb.
Making tea without tea bags
For the past few years, my brand of choice for Red Raspberry Leaf tea has been Traditional Medicinals. (affiliate link) But honestly, if you have the chance to make an herbal tea from herbs you harvest yourself jump on it.
I do have a little confession to make here, though. I'm using "tea" as a matter of convention. Herbal teas are not technically tea. Tea is a specific plant, Camellia sinensis. The technical term for herbal teas is a tisane. But if you start talking about "Red Raspberry Leaf Tisane" people are going to give you the side eye.
So going forward, let's keep calling it a tea so everybody is on the same page.
Harvesting the leaves
Technically speaking, the best time to harvest red raspberry leaves is early in the season before the plant has even bloomed. I was harvesting well into berry season which means instead of lots of beautiful, new, young leaves I got this:
Unfortunately for my mother-in-law's raspberry patch, the deer also really love berries.
Even this late in the season, you can find branches that haven't born fruit yet, and at this point of the year probably won't. Select leaves that are whole, bright green with no brown spots and feel tender and alive. And don't forget to pick some berries too, both for harvest snacks and for the tea later!
Harvesting the berries
Red raspberry leaf is not a traditional Chinese Herb but red raspberry is. Raspberries, or fu pen zi, help tonify yang and can help support low back pain due to liver kidney deficiency. While they are medicinally contraindicated in many yin deficient conditions they can be consumed in moderation as food.
Choose berries with uniform color, that are fully red and are somewhat firm.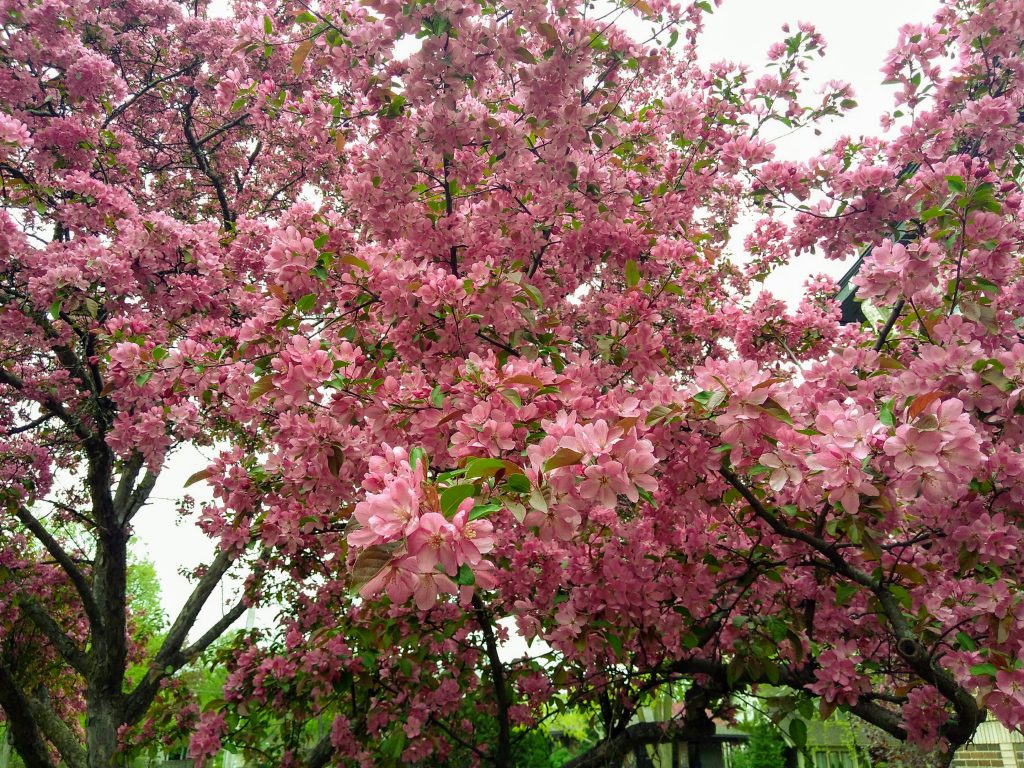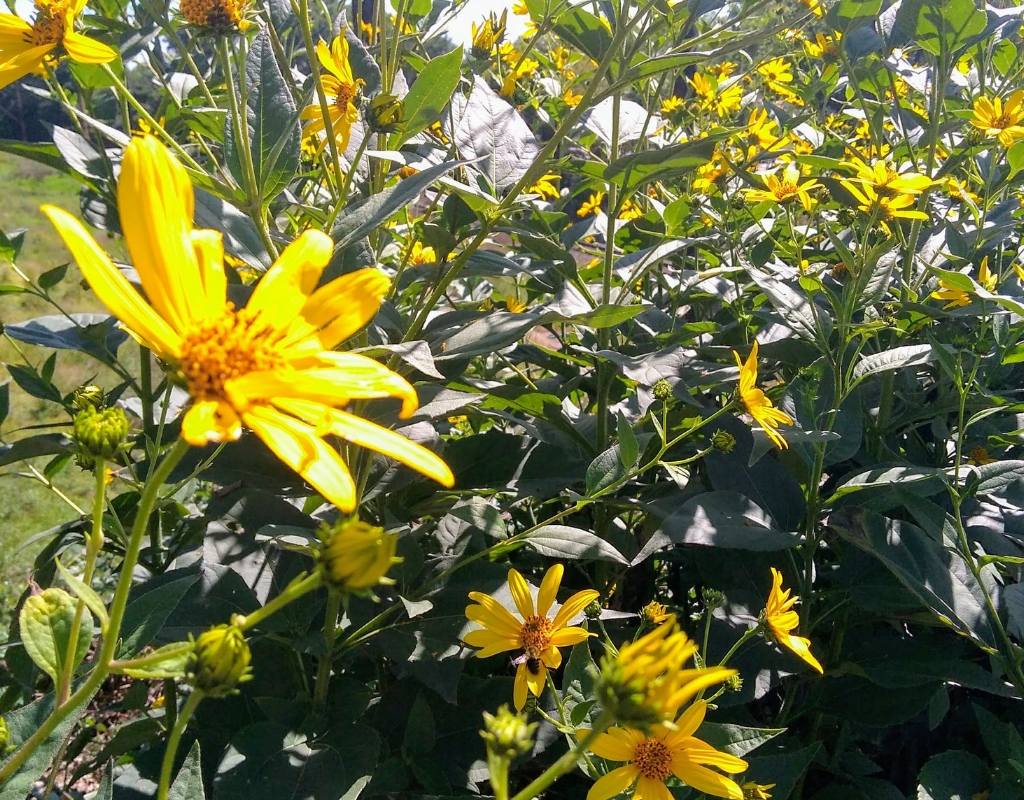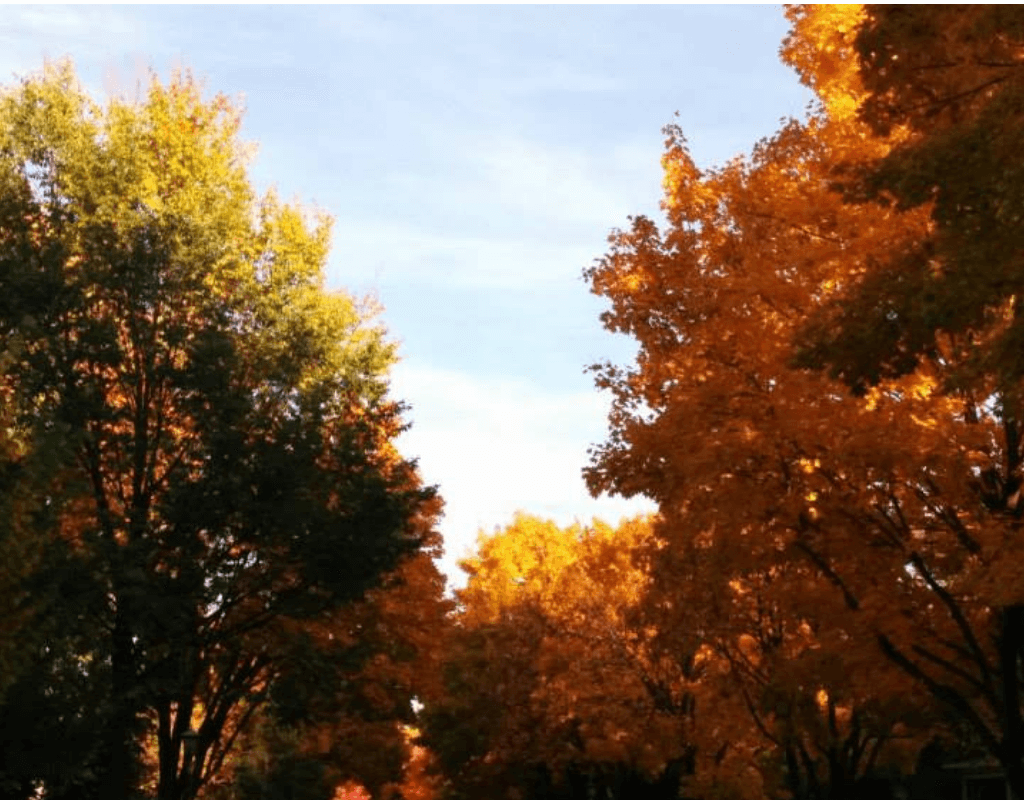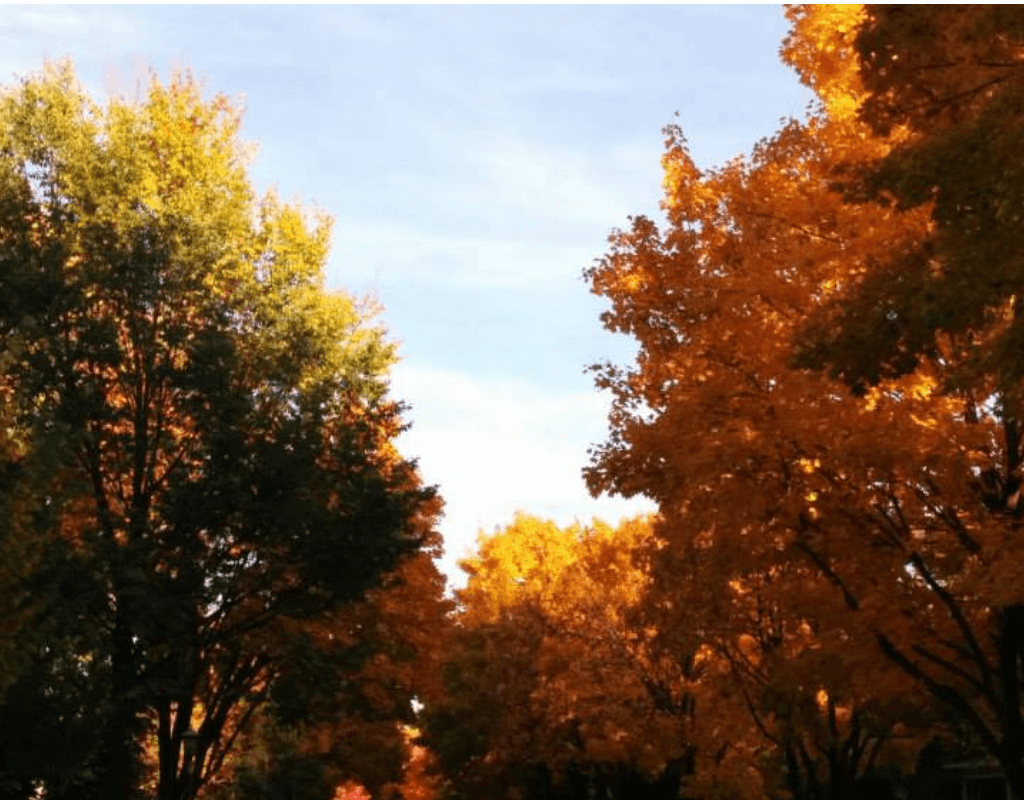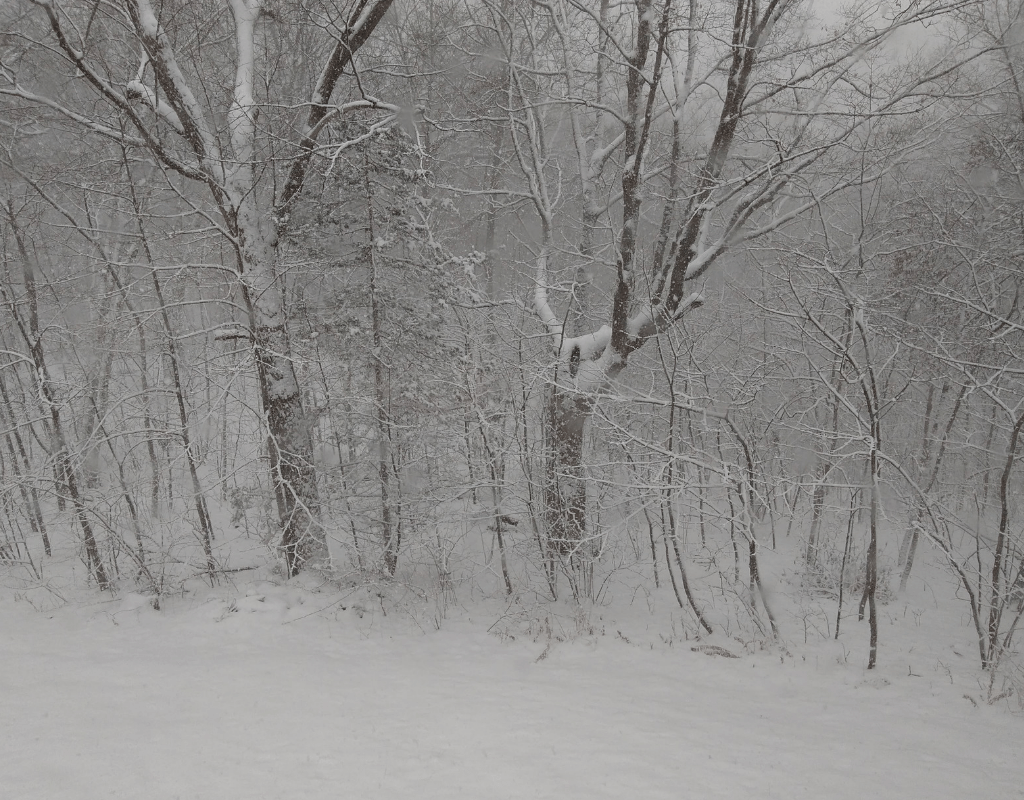 The Recipe
The recipe is fairly easy. Pick your leaves and berries and rinse them. Set aside the berries. Bring a pot of water to a boil. Add leaves, and steep for 10 to 15 minutes. Muddle the berries in sugar at the bottom of a mug. Add the tea and some remaining berries for garnish. Easy peasy.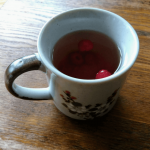 Fresh Red Raspberry Leaf Tea
This red raspberry leaf tea (or more accurately, tisane) uses fresh ingredients for a refreshing and tasty beverage to support women's health, including fertility, pregnancy and postpartum care
Ingredients
2

handfuls

fresh red raspberry leaves

2

cups

water

2

teaspoons

sugar

1-2

handfuls

fresh raspberries, divded
Instructions
Select your leaves and berries, taking care to pick green, whole leaves and firm, red berries.

Snack on a couple berries.

Rinse the leaves and berries.

Boil water. Once water has reached the boiling point, add fresh leaves and boil for 1-2 minutes. Turn off stove and let tea sit for 10-15 minutes, stirring occasionally.

While tea is steeping, muddle raspberries and sugar in the bottom of two mugs. Be sure to reserve some raspberries for the final step.

Add tea to mug, stirring to dissolve sugar and raspberry mix.

Add a few berries for garnish and enjoy!
One final safety note
I love foraging. During this same weekend I harvested ice flower, and plantago. The person I was tromping through the woods with harvested sumac, lobster mushrooms, chicken of the woods and more.
When harvesting plants for consumption, be 100% sure that the plant you're harvesting is what you think it is. If there is any doubt, don't harvest it. It's a simple as that.
Interested in more? Sign up for the weekly newsletter!
Disclaimer: I am not a veterinarian and any interventions with your animals should always be discussed with your vet. I am an acupuncturist in the state of Minnesota, and the information falls within my scope of practice in my state. However, unless I have directed you here as your homework I am probably not your acupuncturist. The information in this post is for general purposes only and does not constitute medical advice. As always, check with your own acupuncturist or primary care provider before making any lifestyle changes. This post does not create a patient-practitioner relationship and I am not liable for any losses or damages resulting or relating to the content in this post.
Resources and links
A more refreshing Red Raspberry Leaf Tea
Featured image and cover image by Irina Iriser via Pexels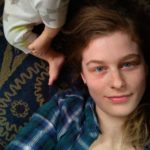 Jessica Gustafson is a licensed acupuncturist in St Paul, MN specializing in women's health and fertility. She loves working with patients through the Health Foundations Birth Center on Grand Avenue in St Paul as well as doing home visits in the Twin Cities area. Check out the services page for more information!
​
​Follow Reverie Acupuncture on Facebook, Pinterest and Instagram for updates!