Type A people have it rough.
It's not that the world is hard on Type A people. The world at large loves Type A people. They are doers and movers and shakers. Type A people are hard on themselves (which is probably why they're more susceptible to heart disease and stroke.)
Type A people just keep hustling, digging deep into yang energy and using its rocket fuel to start businesses, create art and move forward in everything.
Type A people don't know how to stop.
Imagine being in the North Woods of Minnesota. Sunlight warms the wooden porch floor. The sounds of water lapping on the shore and children playing follow the breeze through the open windows. It's 80, and beautiful and you're on your laptop because you won't. stop. working.
That's Type A.
Because the Type A definition of relaxation is speed boats out on the lake, wakeboarding, water skiing and high energy water sports. It's wiring together fireworks and cooking for 100 people.
Type A people are all about the hustle.
I'm here to tell you that America is Type A. And we need to turn it down a notch.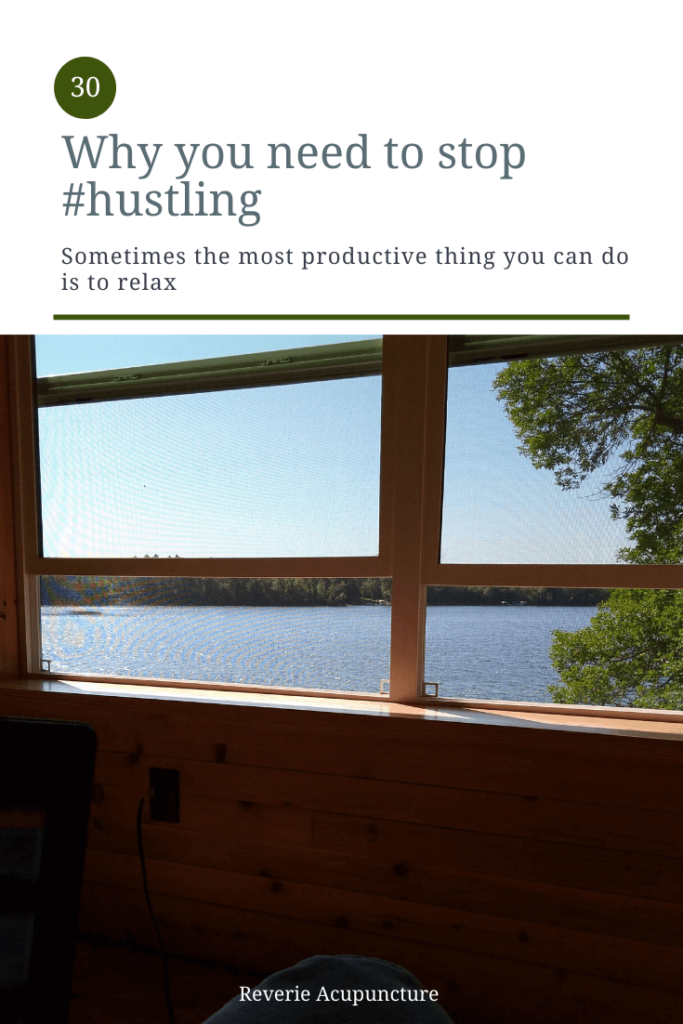 The information in this post is for general purposes only and does not constitute medical advice. This post may contain affiliate links. For more information please see my privacy policy.
#hustlehard
For those of you who have been following me for awhile you know that I've been on an Instagram kick. So I'm going to use Instagram to demonstrate this point.
As of writing this blog post, the #hustle hashtag has 14.1 million posts. The #hustlehard hashtag has 2.2 million. This is on a social media platform that is renown for pictures of delicious food and laid back lifestyles. Instagram is the epitome of the highlight reel social media platform – it's cultivated images showing the best of your personal brand to the world. And we seem to think that #hustle belongs in our highlight reel.
In fact, hustling has made it into other areas of our life. We can have a #healthhustle and a #lifehustle. It's all "hustle".
What is hustle?
According to Google, hustle is busy and energetic movement, as in the "hustle and bustle of a big city." It's yang, it's aggressive, it's forward thinking and (theoretically) forward moving – it's Type A.
So what is busyness?
Also according to Google, it simply means to keep occupied. To always be doing something. Hustling is to never stop working, and doing.
But being busy isn't synonymous with being productive.
Being busy
What would it be to #hustlehard 24/7?
It would be to never sleep. Never eat. Never stop to take a breath, to think, to plan. If nature hustled 24/7 there would never be a night, never be a winter, never be a rainstorm. Think about what would happen to the world if it was all sunshine and heat?
Drought. Famine. Death.
Same with your life. You need yin in your life. You need to sleep. You need nourishment. Yin and yang may be in opposition, but they are also complementary – they need each other.
Yang is growth. Yin is stasis. But yin is nourishment, and being in opposition to yin, yang is depletion of that nourishment. Yin and yang are completely interdependent and cannot be separated because the separation of yin and yang lead to death. Together they make a whole. Separate, they are nothing.
So what are we actually accomplishing when we #hustlehard 24/7? It turns out that it's not very much. Entrepreneurs who glorify the 70, 80 or even 100 hour work week would do well to have a good look at the research.
Parkinson's Law
Parkinson's Law is the theory that "work expands to fill the time available for its completion." If we give ourselves 5 hours to complete a 1 hour task it will take us those 5 hours. And those 5 hours will feel like work. They will feel like hustling. This is because busyness isn't about being productive. It's merely staying occupied.
Ezzie Spencer would refer to this as "less effective yang." It's still yang energy and bustle but it's not doing anything, and it's using up your resources for nothing.
But if we give ourselves 2 hours to complete what some consider a 4 hour task, we will get more done. There's even a chance that you could actually complete it. This gives us more time for rest and restoration during the rest of the week.
Giving ourselves 100 hours to be busy a week and no time to rest just means that we're expanding less work into longer periods and wearing ourselves out.
The effects of overwork on the body
Way back in this fertility post I talked about kidney energy being the foundational energy of the body. That when we deplete qi and blood our body starts to recruit kidney energy which is hard to get back.
The results of recruiting our kidney to fuel our hustle look like:
Early menopause
Hormonal disturbance
Erectile dysfunction
Insomnia or poor sleep
Anxiety and stress related mental health issues
Depression
Diabetes
Heart Disease
If the point of working is to enjoy life, we should probably make sure that our bodies are in a state to enjoy it in our off time.
The solution to busyness
So what can we do to resolve this? Sometimes we've set up our lifestyles in such a way that we're locked in to our hustle.
The simplest solution to busyness is mindfulness.
When you're sitting down at work, as your body how it feels to move on to the next task. Are you finding yourself pushing your way through, slogging your way through document after document? Do you need a 30 second stretch break? How long have you been putting off that bathroom break?
Checking in with your body regularly will get you more in tune with what it and your lizard brain needs to keep you functioning optimally.
​
And if you're worried about how it's going to impact your work day, don't. A recent study in Sweden found that a six hour work day, as opposed to an eight hour work day resulted in more efficiency and happiness. While it wasn't super effective for employers, it was amazing for employees.
For the skeptics who side with employers I would also point out that effectiveness at tasks diminishes after 6 hours. Most Americans with 8 hour work days are getting less than 8 hours of work done. So don't feel bad about taking that bathroom break.
A more effective hustle
If you really want to step up your hustle in a balanced way, try monotasking.
Monotasking is working on one thing at a time. Multitasking makes us less productive, more prone to errors and more easily distracted.
Using your yang to fuel one task (perhaps by using Parkinson's Law to your advantage) will allow you to get your work done during your yang time and give you some time for recuperation afterwards.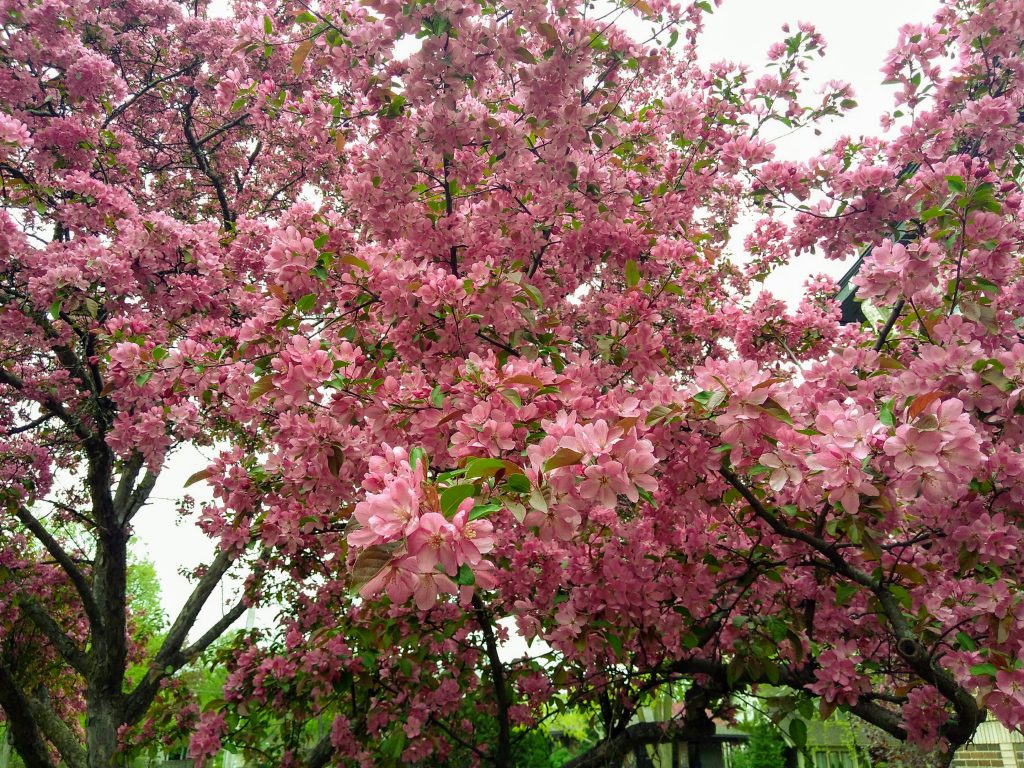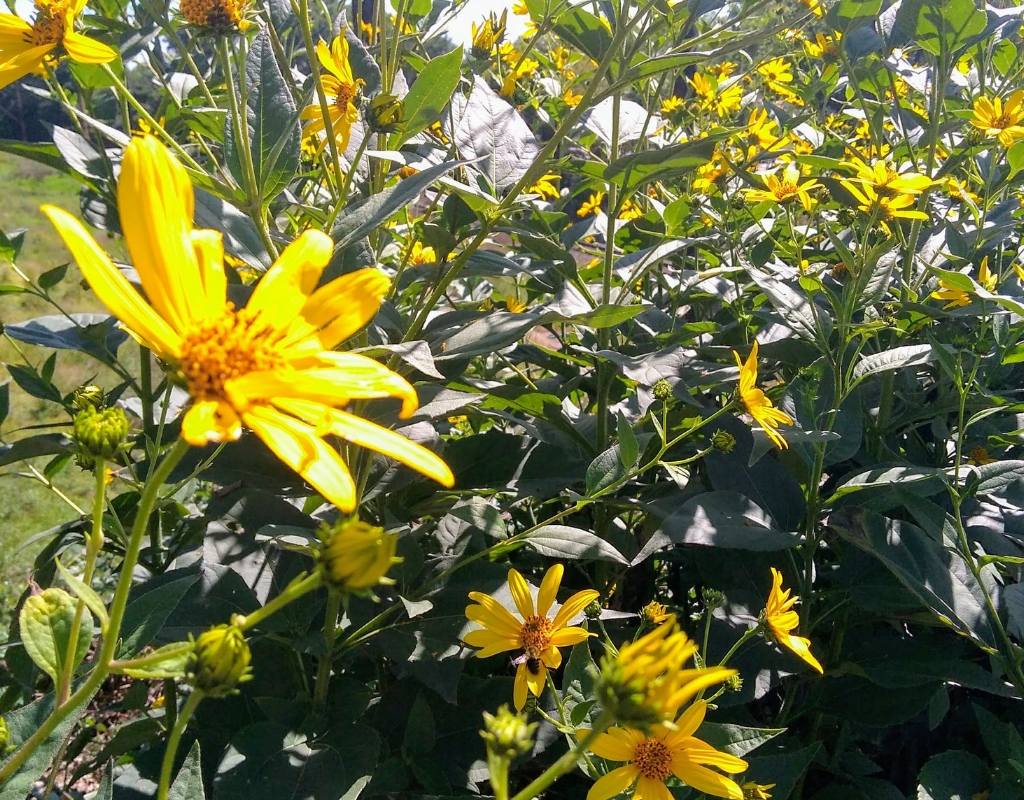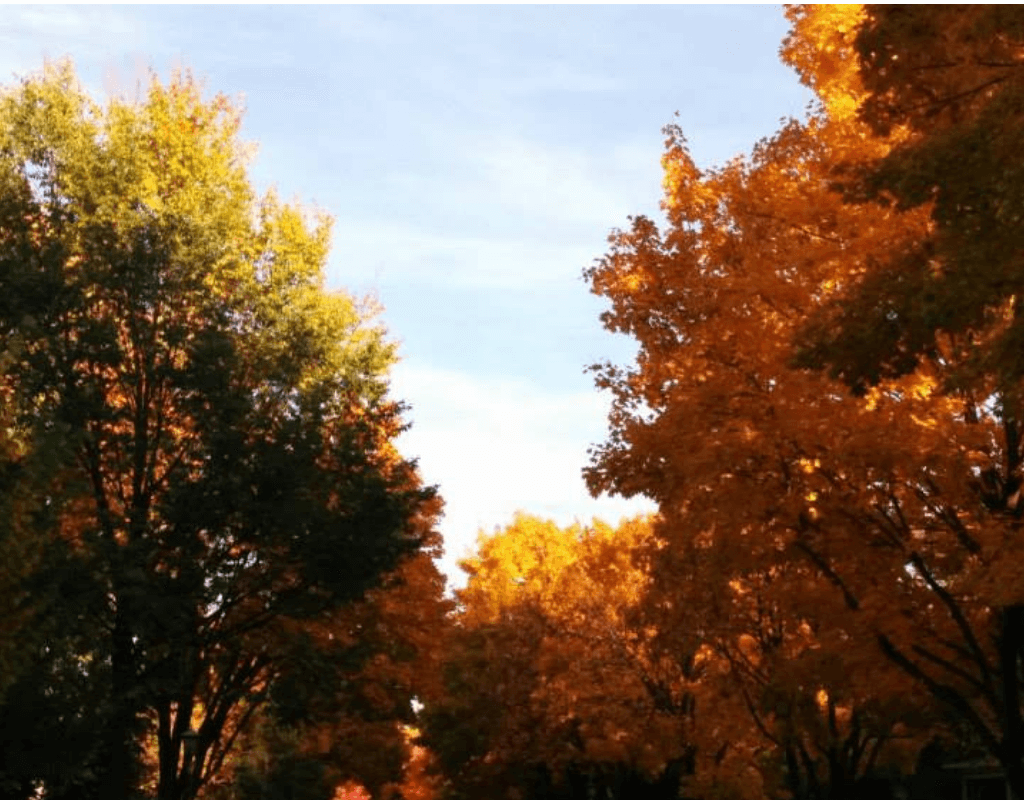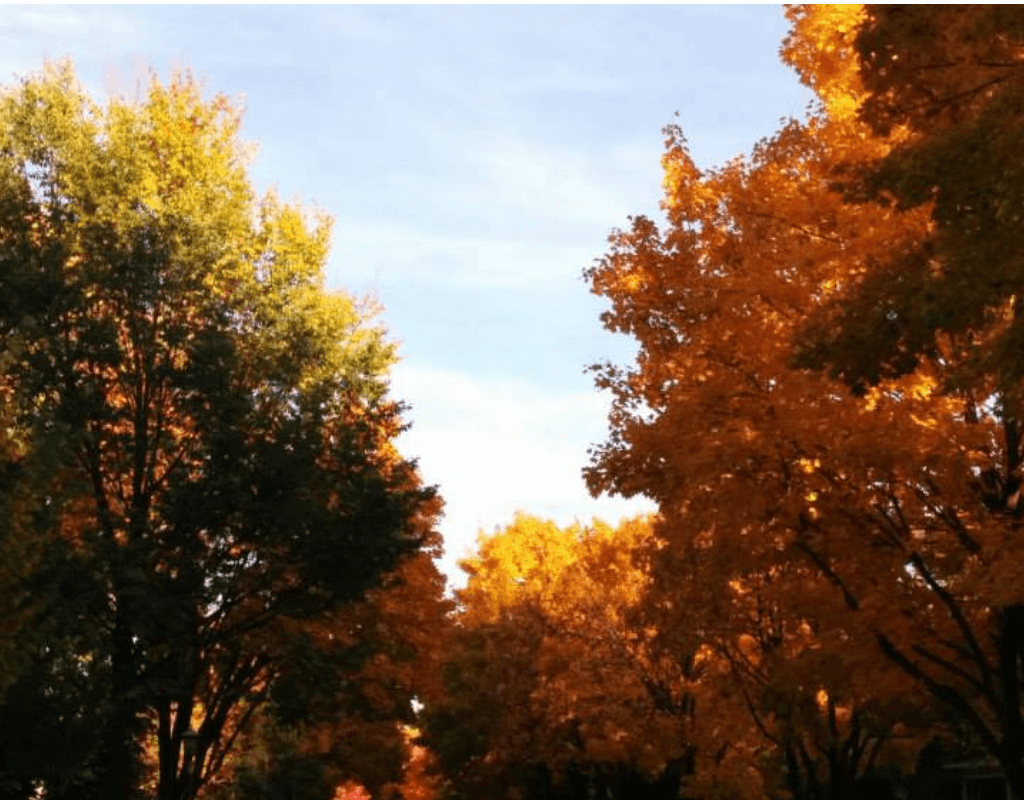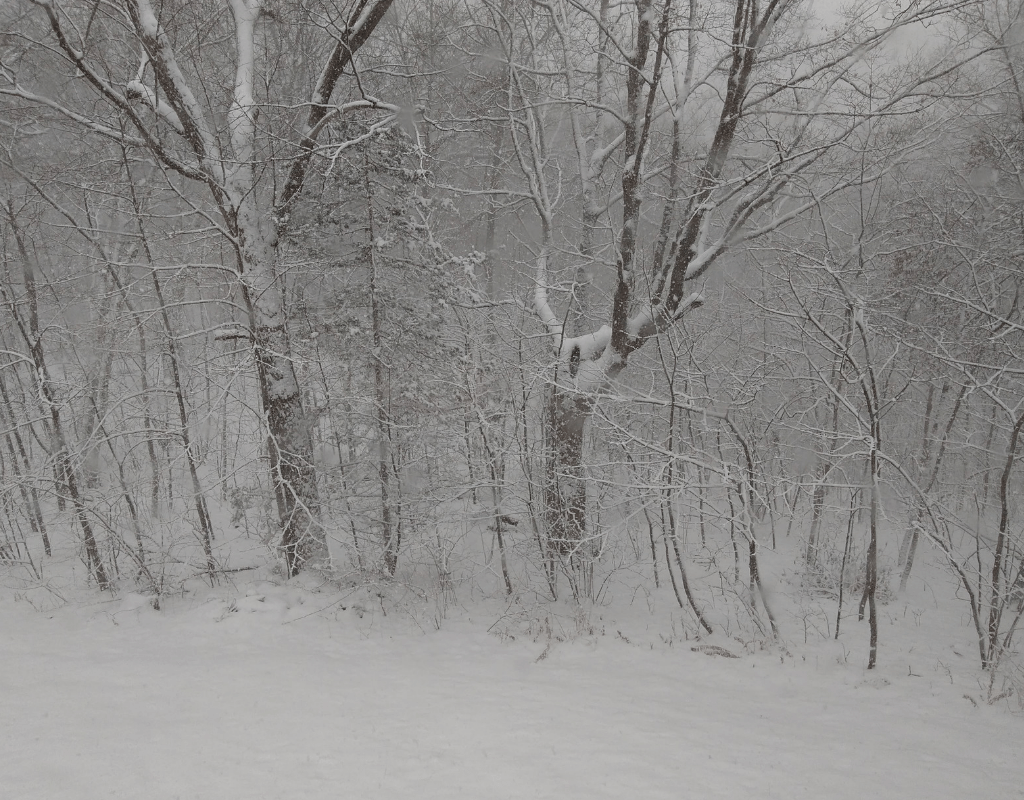 Epilogue
While I was working on this blog post, I was sitting on that North Woods porch, watching the boats on the lake. In fact, this was my view: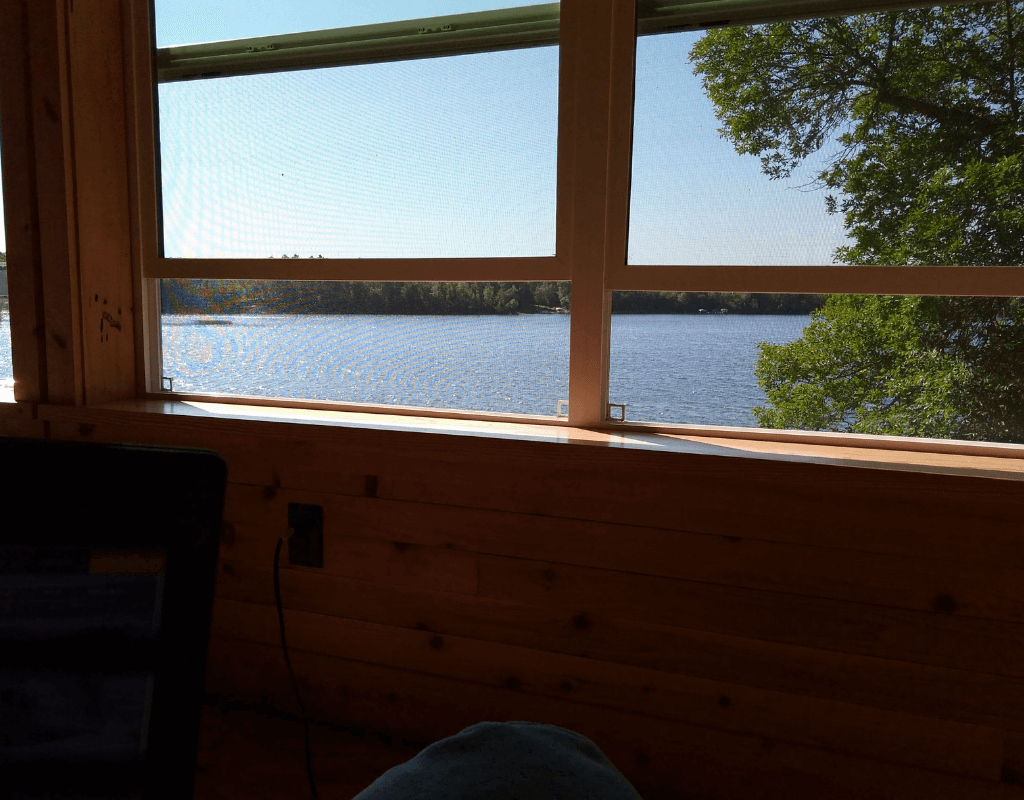 Gorgeous, right?
I was going to post a completely different blog today but it just wouldn't come. So I asked myself why I was making myself sit down and work instead of going out and enjoying the breeze. After all, the blog is a side-project for my business. It's something that I just do for fun.
It all came back to hustle, and that's where this post came from. We got home on Sunday and I told myself that I would work on it on Monday. Then Monday came around and I realized that I had used all of my energy all weekend trying to socialize with over 100 in-laws. I had nothing to give to my work. So I embraced yin, all day.
This morning I was able to sit down, set a timer (Parkinson's Law!) and get this finished and polished up while my daughter finished her nap. I don't feel depleted, I don't feel drained and the best part?
It didn't feel like a hustle. It just felt like doing.
I hope that this blog post inspires you to find some yin in your hustle. Because you need it. Trust me.
Rediscover your yin
Resources and links
Follow @reverie_acupuncture on Instagram
​Entrepreneur.com on the 6 hour work day
​
Fortune.com on the 6 hour work day
​
Monotasking on INC
Let me help you find your yin: schedule online today
Disclaimer: I am an acupuncturist in the state of Minnesota, and the information falls within my scope of practice in my state. However, unless I have directed you here as your homework I am probably not your acupuncturist. The information in this post is for general purposes only and does not constitute medical advice. As always, check with your own acupuncturist or primary care provider before making any lifestyle changes. This post does not create a patient-practitioner relationship and I am not liable for any losses or damages resulting or relating to the content in this post.​​​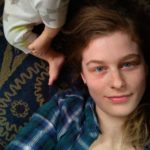 Jessica Gustafson is a licensed acupuncturist in St Paul, MN specializing in women's health and fertility. She loves working with patients through the Health Foundations Birth Center on Grand Avenue in St Paul, at Naturally Well in White Bear Lake, and doing home visits in the Twin Cities area. Check out the services page for more information!
​
​Follow Reverie Acupuncture on Facebook, Pinterest and Instagram for updates!