Four weeks ago we had a snow storm.
Two weeks ago we had a 70 degree Saturday.
But now we're finally turning back towards winter weather.
I know that it can be disappointing for those of you who don't like winter or cold weather, but just like the heat of summer is necessary to grow food, the cold of winter is necessary for the world to rest.
The last two week marked the Beginning of Winter and now we can build off the work we've done to support our kidneys as we move into the Lesser Snow seasonal node.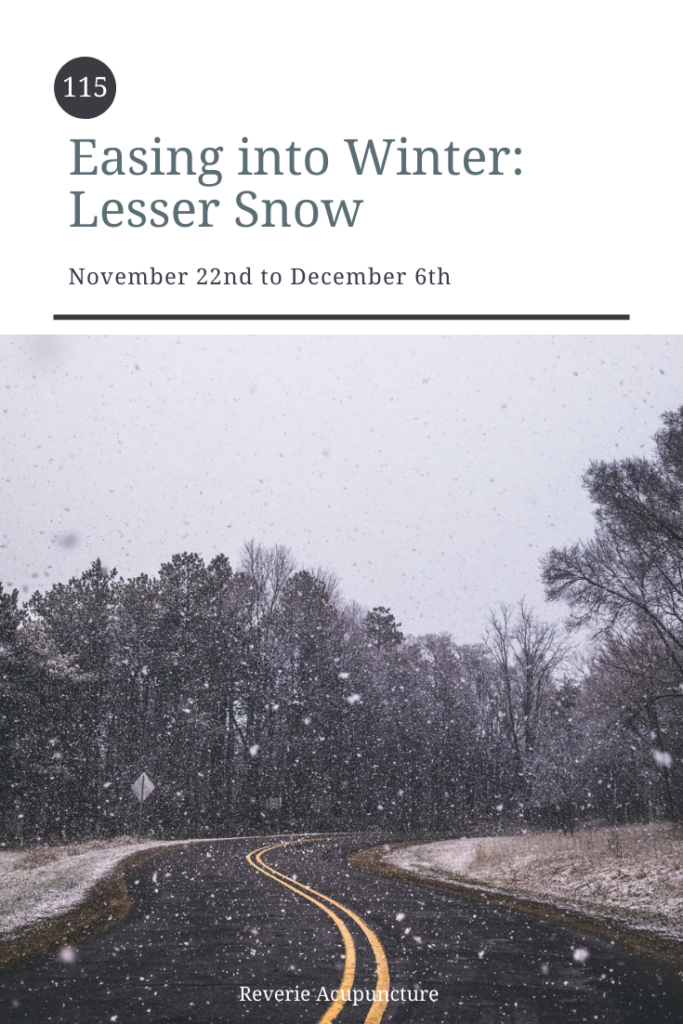 The information in this post is for general purposes only and does not constitute medical advice. This post does contain affiliate links, for which I will receive a small commission at no additional cost to you. For more information please see my privacy policy.
Seasonal nodes are a unique concept. They're basically like a mini-season that lasts approximately two weeks.
In Chinese Medicine, these two weeks are an important opportunity to take specific actions to support overall wellness and prevent illness in the coming months.
But, because of how seasons are determined in Chinese medicine, I need to be very clear about one thing right off the bat: we're about two weeks into winter.
Yeah, I know – we're not even to winter solstice yet.
But here's the thing:
The heaven has eight weather terms (i.e. the Beginning of Spring, the Spring Equinox, the Beginning of Summer, the Summer Solstice, the Beginning of Autumn, the Autumnal Equinox, the Beginning of Winter and the Winter Solstice), and the earth has the distribution of the five elements to be the guiding principle to breed all things.

Huang Di Nei Jing Su Wen Chapter 2
You cannot logically have 8 nodes, 4 "beginnings", 2 solstices, and 2 equinoxes if the beginnings and the astronomical events are the same events. So, if you forget the Western seasonal starts and map out the Eight Weather terms evenly across the year, you get this: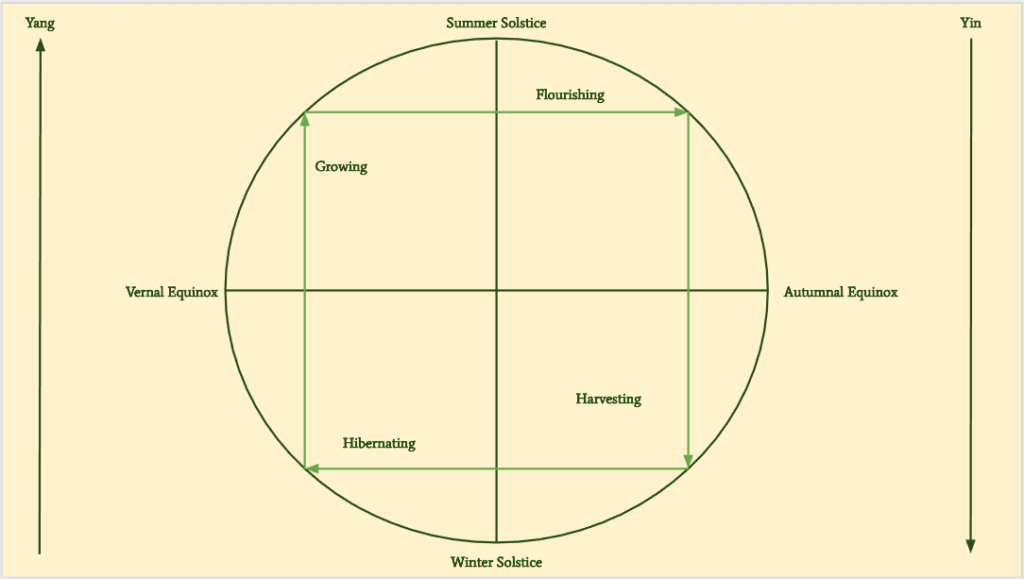 And right now, we're just about a third past where the season of harvesting becomes the season of hibernating.
The Lesser Snow Seasonal node – 小雪
The Lesser Snow seasonal node is called 小雪 or xiǎo xuě in Mandarin. It is the first seasonal node after the Beginning of Winter Seasonal Node.
It runs from November 22nd to December 6th and marks the beginning of "taking winter seriously." Most places that experience winter start to see a sharp turn towards cold weather around this period of time meaning that implementing the recommendations for this seasonal node now will set you up for success later on.
Recommendations for the Lesser Snow Seasonal Node
Even though it is unseasonably warm for Minnesota right now, that doesn't mean it's warm. Keep in mind that the rest of the world pulls out coats and sweatshirts about 20 degrees Farenheit before we do.
We have a skewed idea of what constitutes cold and because of this, Minnesotans tend to come in with a lot more conditions related to Cold and Wind than those patients who moved here from warmer states. So, I know that it doesn't really feel like it yet, but:
Pull out and wear your cold weather gear
If you stick around long enough, you'll learn the Cold Weather Clothes Mantra too – hats, socks, scarves, and sweaters! Wearing cold weather gear helps to protect yang. A general rule of thumb for all preventative medicine is to not make your body work harder than it has to. That includes basic functions like keeping you warm.
Get a moxa treatment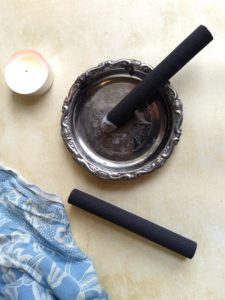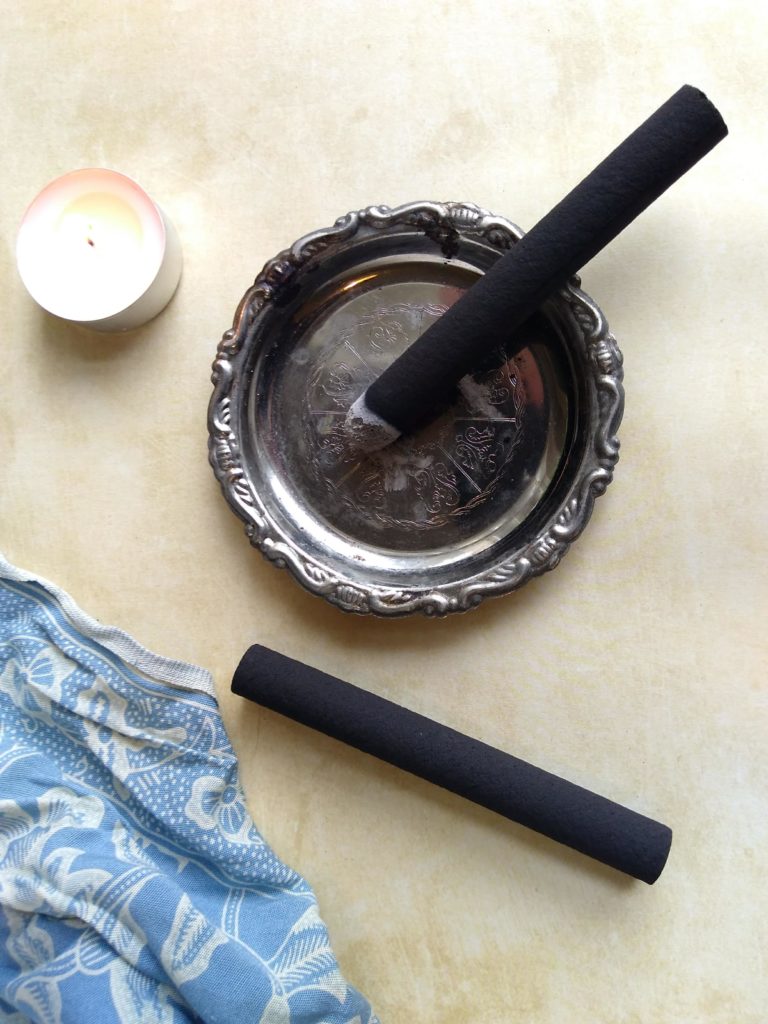 This seasonal node is one of the best times to nourish your kidney yang, in addition to protecting it.
Moxa is the chinese herb ai ye known here in Western countries as mugwort. Moxibustion is the burning of mugwort to add warmth or energy to a point, channel, or area of the body.
While I tend to mostly use it to help a parent's body have room for a breech baby to turn or to help a postpartum person recover from birth, moxibustion has tons of applications besides these.
Moxibustion is the yang to acupuncture's yin and is just as versitile.
You can schedule an at home appointment for moxibustion, or a private appointment at the Linden Hills location for a smokeless moxa appointment. (Books reopen in 3 days!! You can either get on the waitlist here or follow me on IG to get updates).
If you're not in the Twin Cities, find a practitioner on the NCCAOM's Find a Practitioner directory.
Use food to support your yang
Eat warm breakfasts with warming herbs – think oatmeal and congees with ginger, cardamon, and other holiday spices.
If you're ever confused about what kind of spices to use in cooking to warm and nourish your yang, think about what your Grandma seasoned your apple cider and your holiday cookies with.
Food therapy for winter isn't limited to Chinese Medicine, it's just that CCM (classical Chinese Medicine) is the "language" that I'm used to talking in. All cultures have developed seasonal dishes that reflect the changes in the world around them and support your health through those changes.
However, if you're adding hot or heavy foods they should be balanced with foods like fruit, dark leafy greens, grains, beans and seaweed to prevent your diet from becoming unbalanced.
Get cozy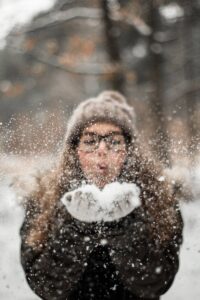 I think Meik Wiking's book "The Little Book of Hygge"(affiliate link) has been out for long enough that you've probably heard of the concept of hygge or intentional coziness.
If not, the basic tenants of hygge are connection, candles, and coziness.
Now that the days are getting colder and the nights are getting longer, light candles at night, read books, and get cozy. Snuggle under blankets. Chill with your family.
It may not be Chinese medicine, but hygge practices are incredibly therapeutic in the winter because they preserve yang and support your shen, your emotional energy.
Between getting cozy, staying warm, and eating nourishing foods you'll be pretty well set for the next couple weeks. But if you want to add a kidney nourishing daily practice, you can also pick up the DEPTH meditation.
I based this meditation guide off the kidney and water meditations I give patients while they are on the table or to take home for homework. It's an easy to memorize meditation that can be fit into your lifestyle.
It can be a 60 minute meditation, or you can visualize while you do dishes or as a quick reset between Zoom calls.
Pick up your copy today by clicking the button below.
Resources and Links
Previous winter posts and other related posts
Season of Stillness
Beginning of Winter
Winter Solstice
Small Cold
Great Cold
Water Element: Foundations in the Depths
Kidney Yang Disharmonies
Kidney Yin Disharmonies

Acupuncture 101: How to Talk to Your Acupuncturist
NCCAOM's Find a Practitioner directory

The Little Book of Hygge by Meik Wiking (affiliate link)
Featured image and cover photo by Travis Rupert via Pexels

Disclaimer: I am an acupuncturist in the state of Minnesota, and the information falls within my scope of practice in my state. However, unless I have directed you here as your homework I am probably not your acupuncturist. The information in this post is for general purposes only and does not constitute medical advice. As always, check with your own acupuncturist or primary care provider before making any lifestyle changes. This post does not create a patient-practitioner relationship and I am not liable for any losses or damages resulting or relating to the content in this post.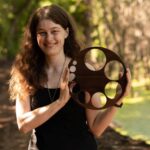 Jessica Gustafson is a licensed acupuncturist in St Paul, MN specializing in women's health and fertility. She loves working with patients through the Health Foundations Birth Center on Grand Avenue in St Paul and doing home visits in the Twin Cities area. Check out the services page for more information!
​
​Follow Reverie Acupuncture on Facebook, Pinterest and Instagram for updates! Please follow and like Reverie Acupuncture!