How's your posture right now?
Do you remember your drive in to work today?
What did your lunch taste like?
How many of those questions are things you didn't even think about until you read the words?
We spend so much of our time in mindless routine, thinking the same thoughts and preforming the same actions and we don't even realize it.
Mindful eating is a way to change that. By becoming fully present in such a mundane activity, we can habituate ourselves differently.
Food is more than nourishment. It had a look, a feel, a taste, a smell, and a sound. And by engaging all of your senses in the consumption of your food you can change your world just by training yourself to truly perceive it.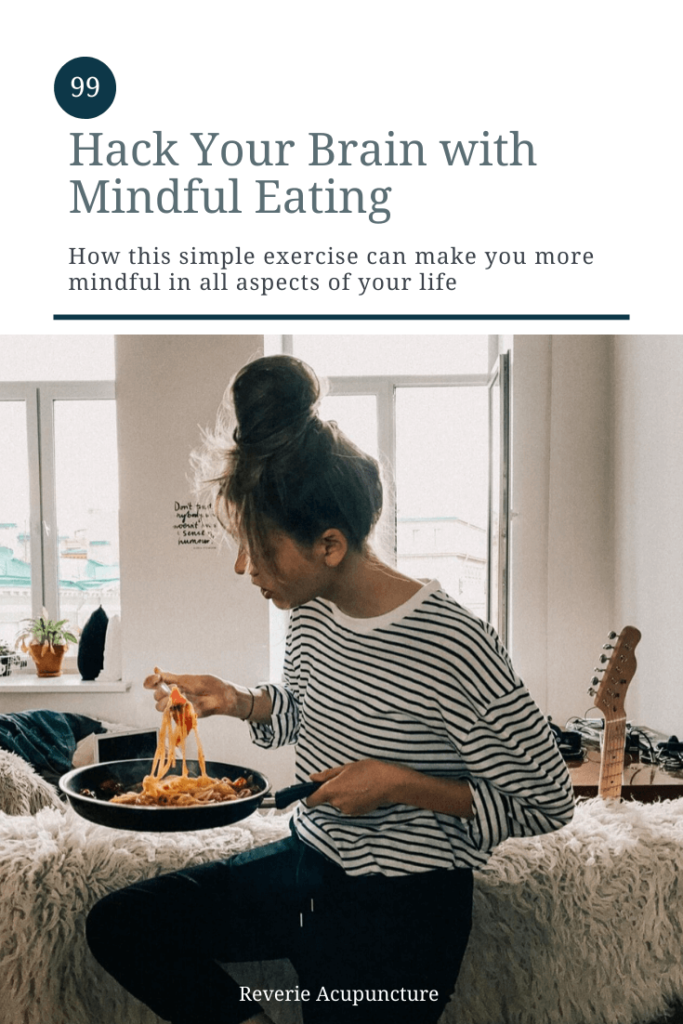 The information in this post is for general purposes only and does not constitute medical advice. This post does contain affiliate links, for which I will receive a small commission at no additional cost to you. For more information please see my privacy policy.
Ever since my two favorite podcasts moved exclusively to Spotify, the auditory landscape of my commute has changed drastically. No more dark humor about true crime, conspiracy theories, and politics. Now it's all business, mindset, and health.
One common thread I've found across podcasts, regardless of it being an old archived episode from six years ago or a new release, is that humans are creatures of habit, both in thought and action.
We have up to 60,000 thoughts per day and 95% of those thoughts are the same thoughts we had yesterday. 85% of those repeated thoughts are negative. And unless we've been diligent about consciously changing our thoughts, they're pretty much the same thoughts as the ones we were having last year.
Since thoughts drive actions we are, for the most part, going through the same actions day after day without realizing it. And it's that lack of conscious acknowledgment that mindful eating addresses.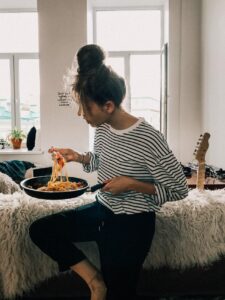 Everyday mindless action
Possibly one of the most horrifying examples of mindless action that the 84.6% of us with driver's licenses experience is highway hypnosis.
Highway hypnosis is the phenomenon of driving from one place to another, and upon arriving you have no memory of your commute whatsoever.
Your brain made sure you stopped at stop signs (probably), used your turn signal (maybe), checked your blind spot (perhaps) and were at least mildly aware of potential dangers on the road.
But your brain labeled your entire drive as "unnecessary information". It's something you do so often that it doesn't need the resources of thought and willpower that a novel experience does. So instead of focusing its processing power on your habitual drive to work, it shuts down until it's needed.
Highway hypnosis is just one example of many mindless actions we take in a day.
In order to stop taking mindless actions, we need to make them conscious. In order to make them conscious, we have to practice thinking about the things we do habitually. The easiest place to practice mindfulness with habitual action is with another action we do every day as a matter of survival: eating.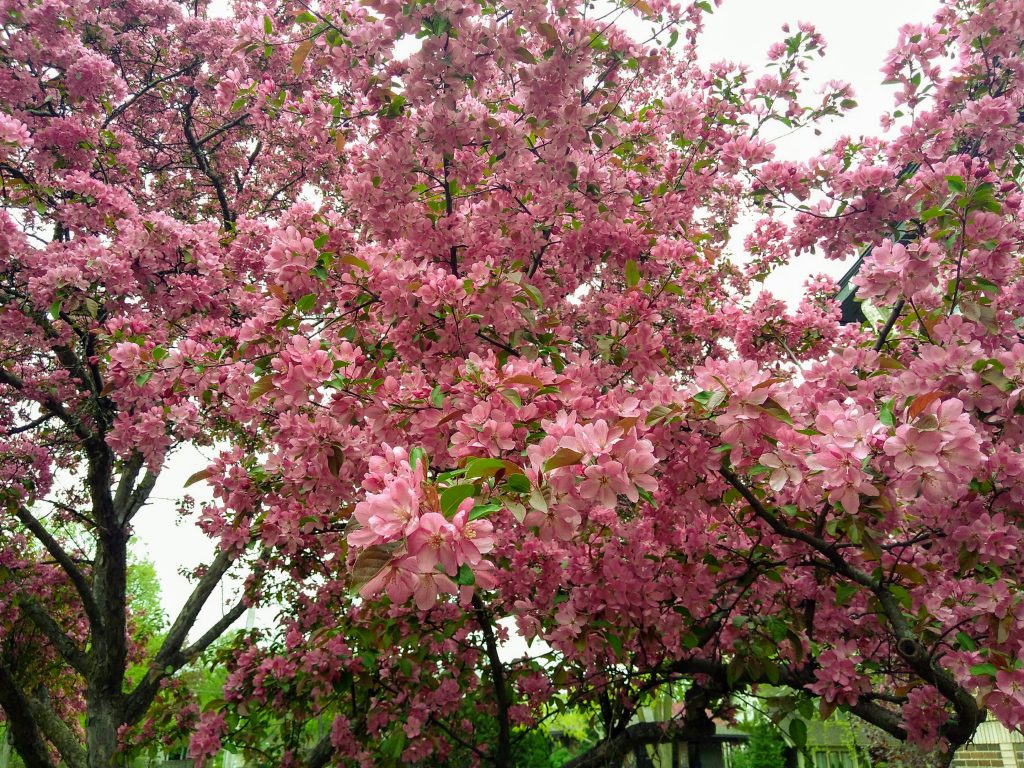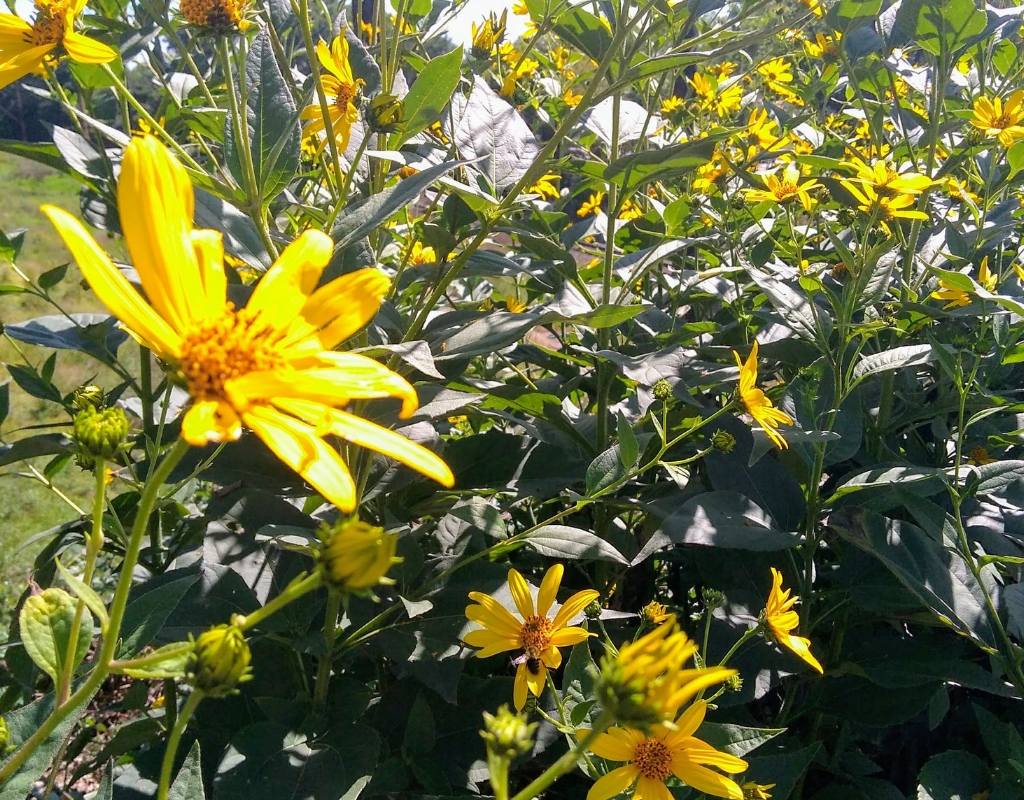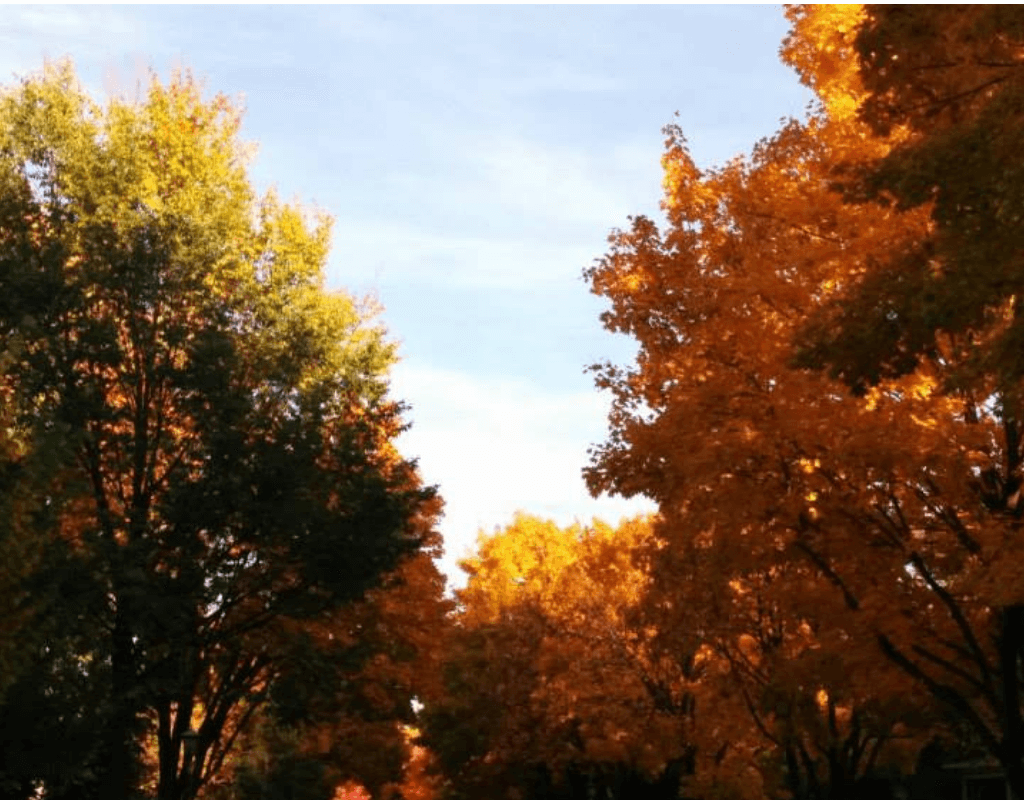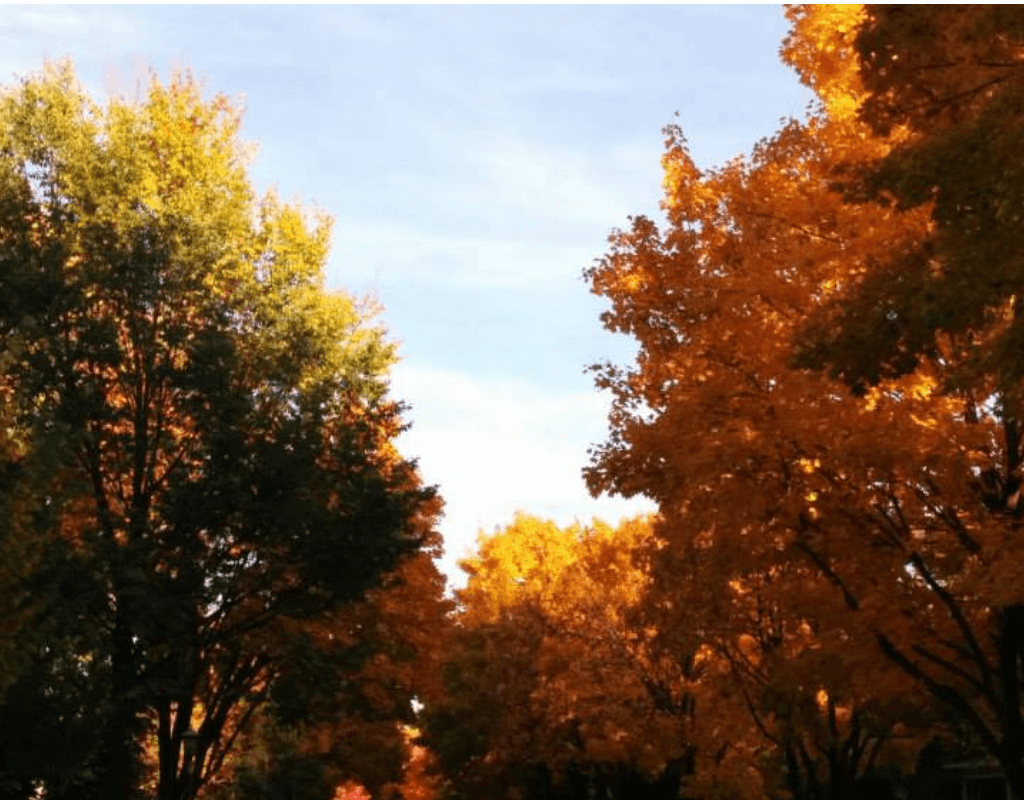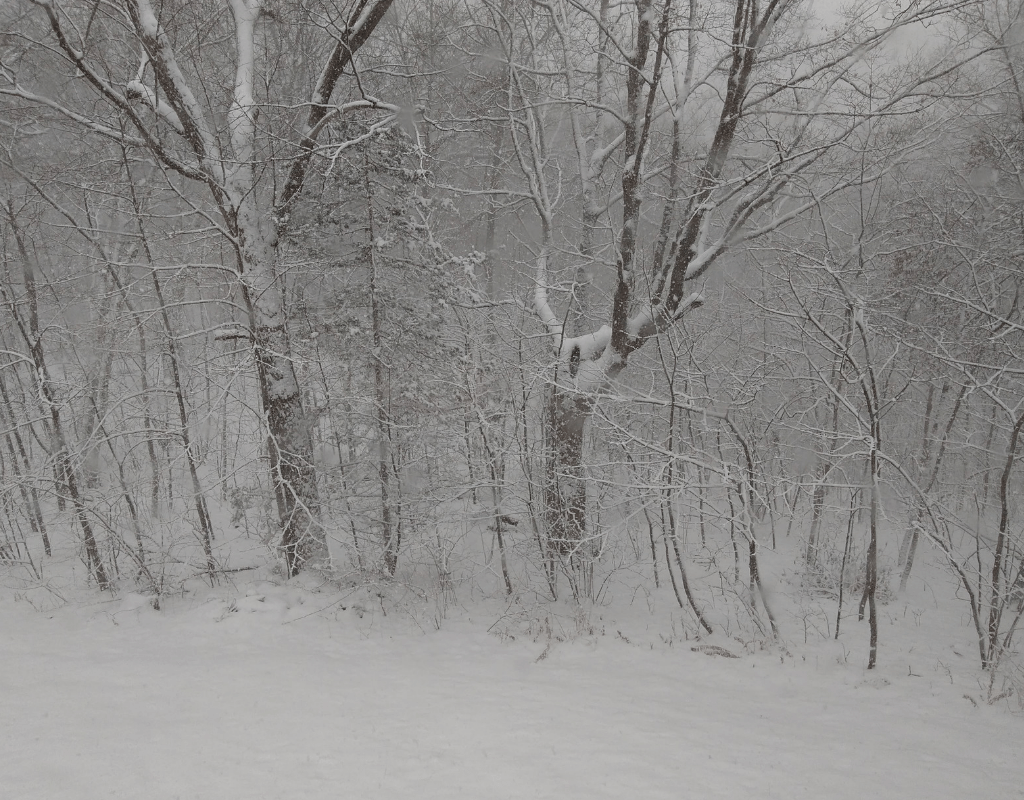 Making mindfulness a habit
Without touching the engineering that goes into creating snack foods that trigger mindless eating habits, the sheer psychology of not needing mental processing power to eat is why we can plow through a bag of Cheetos or a sleeve of cookies in one sitting. We're simply not thinking.
Mindful eating intentionally changes that.
By engaging all of our senses in the process of eating, we ensure that we're fully in the moment, rather than being engrossed by whatever is on Netflix.
This mindful eating exercise or "Mindful Snack" is courtesy of my friend and partner in yogic crime Nicole Hendrickson of Revive You Yoga in Minnesota.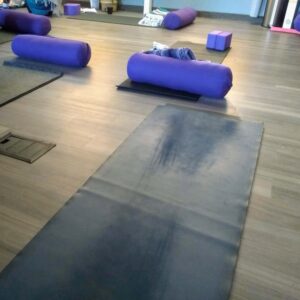 At the end of our yin yoga and acupuncture workshops, Nicole encourages everyone to grab a snack from the counter. Then we all sit and go through this exercise, thoroughly engaging all of our senses from a grounded, post-yoga-and-acupuncture space.
It's an amazing practice and you should definitely try it.
Here are the basics of "Mindful Snack."
Mindful Snack
Hold your food in front of you. Look at it, appreciate it. What thoughts, feelings, or memories are associated with it.
Smell it. Memory is strongly linked to smells. What memories are triggered when you smell your food?
Lick it once. Use your tongue to feel your food and introduce yourself to the taste.
Take a bite and chew it ten times on one side of the mouth.
Take a bite and chew it ten times on the other side of the mouth. Notice the differences in how it tastes on this side.
Bite it let it sit on the center of your tongue for a moment and just feel its presences before chewing a swallowing.
Eat your delicious snack.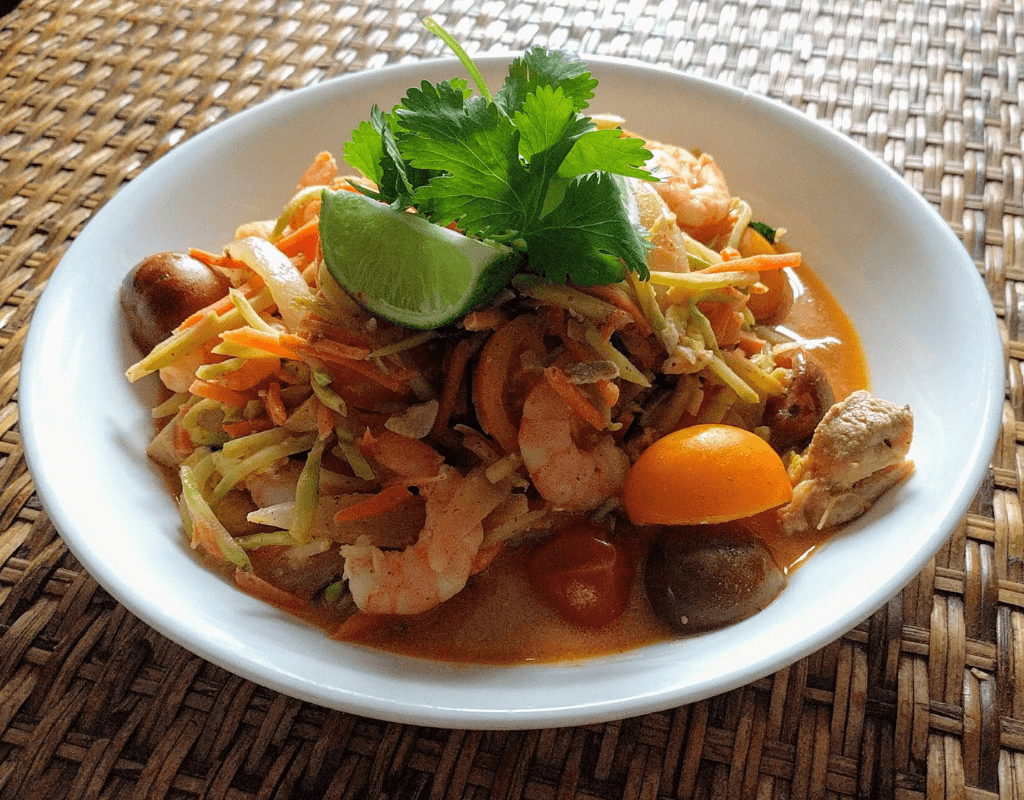 The magic isn't in the meditation
This mindful eating exercise is a great start to a practice that will serve you well for the rest of your life.
But in writing it out, I noticed it lacked the magic it has in class. While all the science and psychology is present and sound, without Nicole it lacks a bit of sparkle. You aren't thinking about the first time you smelled chocolate or smirking at the idea of toddlers licking the whole world.
So, for the full Nicole Hendrickson experience to help you tap into the present moment you're going to have to come to a workshop.
If you want to reset your nervous system with yin yoga, harmonize your rhythms with acupuncture, and fully engage your senses with a clementine or a sweet, click the button below and reserve your spot in the next workshop. We're adding new ones all the time and I don't think you'll regret it.
Resources and links
A Huge Chunk of Your Day Is Just Mindless Habit
Mind Matters: How To Effortlessly Have More Positive Thoughts
Why You Don't Remember Your Commute
Nicole Hendrickson of Revive You MN
Yoga and Acupuncture events in the Twin Cities with Revive You MN and Reverie Acupuncture
Featured image and cover photo by Daria Shevtsova from Pexels
Disclaimer: I am an acupuncturist in the state of Minnesota, and the information falls within my scope of practice in my state. However, unless I have directed you here as your homework I am probably not your acupuncturist. The information in this post is for general purposes only and does not constitute medical advice. As always, check with your own acupuncturist or primary care provider before making any lifestyle changes. This post does not create a patient-practitioner relationship and I am not liable for any losses or damages resulting or relating to the content in this post.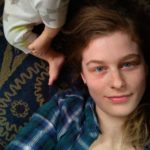 Jessica Gustafson is a licensed acupuncturist in St Paul and White Bear Lake, MN specializing in women's health and fertility. She loves working with patients through the Health Foundations Birth Center on Grand Avenue in St Paul, at Naturally Well in White Bear Lake, and doing home visits in the Twin Cities area. Check out the services page for more information!
​
​Follow Reverie Acupuncture on Facebook, Pinterest and Instagram for updates! Please follow and like Reverie Acupuncture!