Gone are the days of walk-in only appointments at Reverie Acupuncture! Hooray!
Don't get me wrong – I love that I'm able to offer that flexibility going forward for patients who just need to drop in. But being able to guarantee patients an appointment time is something I've been wanting for months.
For those of you on the newsletter list, you know that online scheduling just went live recently. I have chosen a practice management software called Acusimple. Acusimple will allow you to view documents relating to your treatment online, message me on a HIPAA compliant and encrypted system, and book online. It's specifically designed for acupuncturists and their patients and in the past couple weeks of learning the system I've been very pleased.
But with any new change comes confusion and we have already hit a couple of snags with the process. With so many online booking programs available, it can be hard to keep track of what to do where. I will lay out a step by step process to clear up any confusion about booking.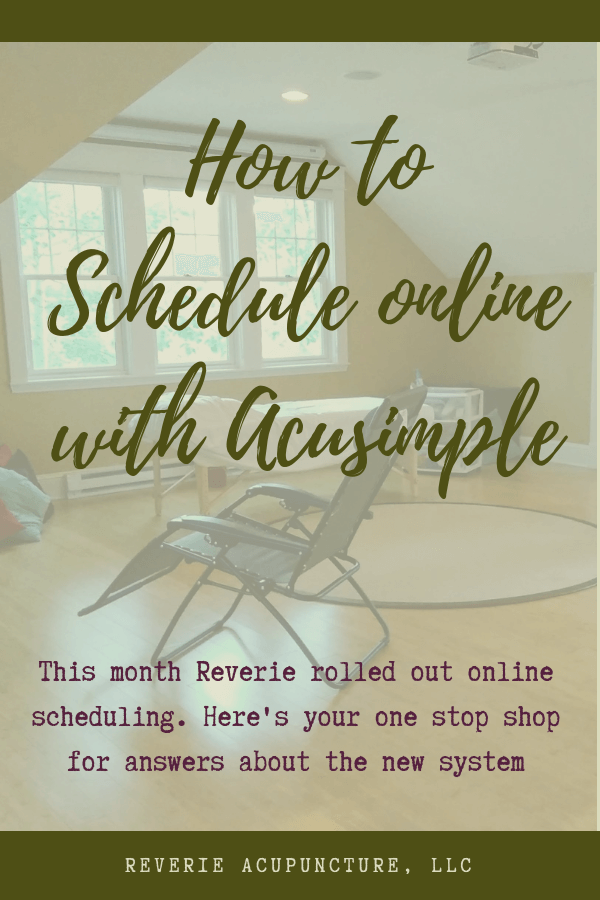 The information in this post is for general purposes only and does not constitute medical advice. This post may contain affiliate links. For more information please see my privacy policy.
Click 'Schedule Online'
On the home page, the services page, and many blog posts, there is a button or a link that will take you to scheduling. Click the button and it will take you to the Acusimple patient portal:
You can also find a link in the blog sidebar, the website footer, my Instagram profile, and on my Facebook page.
Make an account or sign in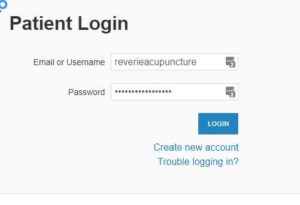 If you're an existing patient, check your email to see if you've received an invitation to the patient portal. If you haven't, you'll need to create a new account.
If you're a completely new patient, click "Create new account" and follow the prompts.
Select the service that fits your needs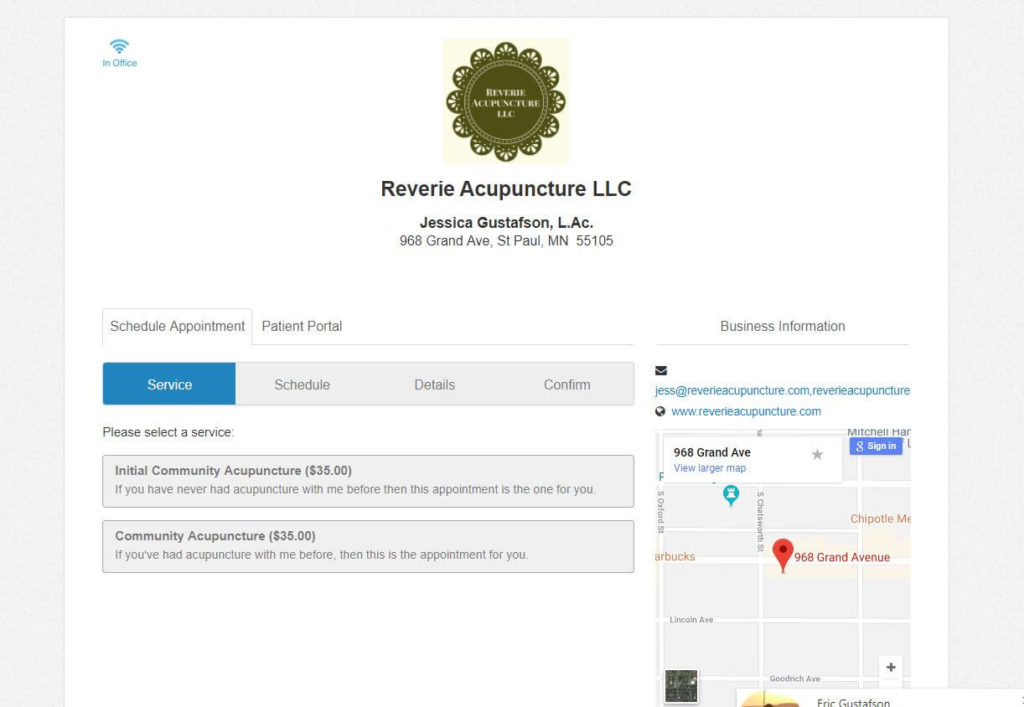 If you've never seen me before for acupuncture, you will need to select "Initial Community Acupuncture". This will let know that you'll need to fill out your intake paperwork. If you have seen me before, select "Community Acupuncture."
For now, these are the only services that are bookable on the site. For all other services listed on the services page, please contact me through the patient portal for an encrypted email or through the contact me page.
Select the date and appointment time
Available dates are highlighted in light blue. As of April 2018, community acupuncture dates are Wednesday and Friday evenings from 5 to 8. Appointments are available at 5, 6 and 7 with walk-ins taken on a first come, first serve basis at the half hour. The only guaranteed appointment times are those scheduled online.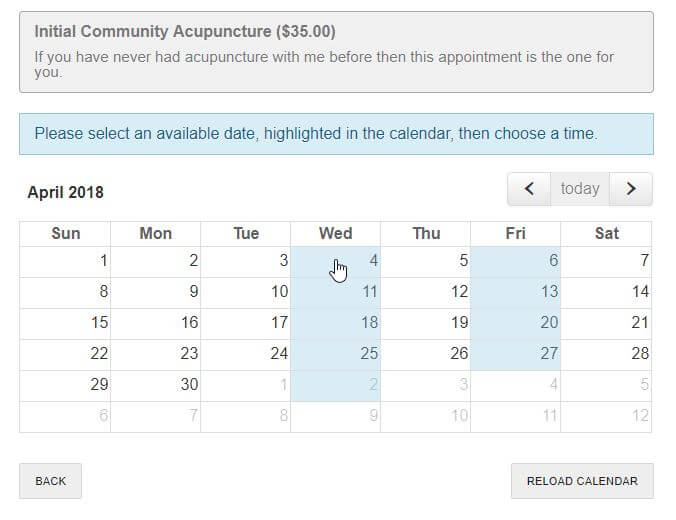 After selecting your day you'll be taken to another screen to select an available time.

If there are no times available in a slot, the system will say 'no appointments.' Once you have selected your appointment, it will be temporarily held for 8 minutes until you confirm. This page will allow you to read the cancellation policy and attach an optional message.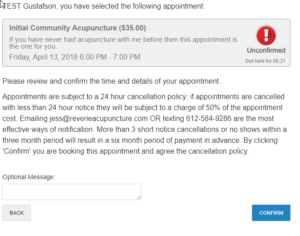 Once you have confirmed your appointment the slot is yours! Check you email for your confirmation and if this is your first visit, make sure to fill out the required paperwork in the patient portal.
More questions?
If you have more questions about this tutorial, send me a message.
And if you're ready to schedule, click the button below. See you in clinic!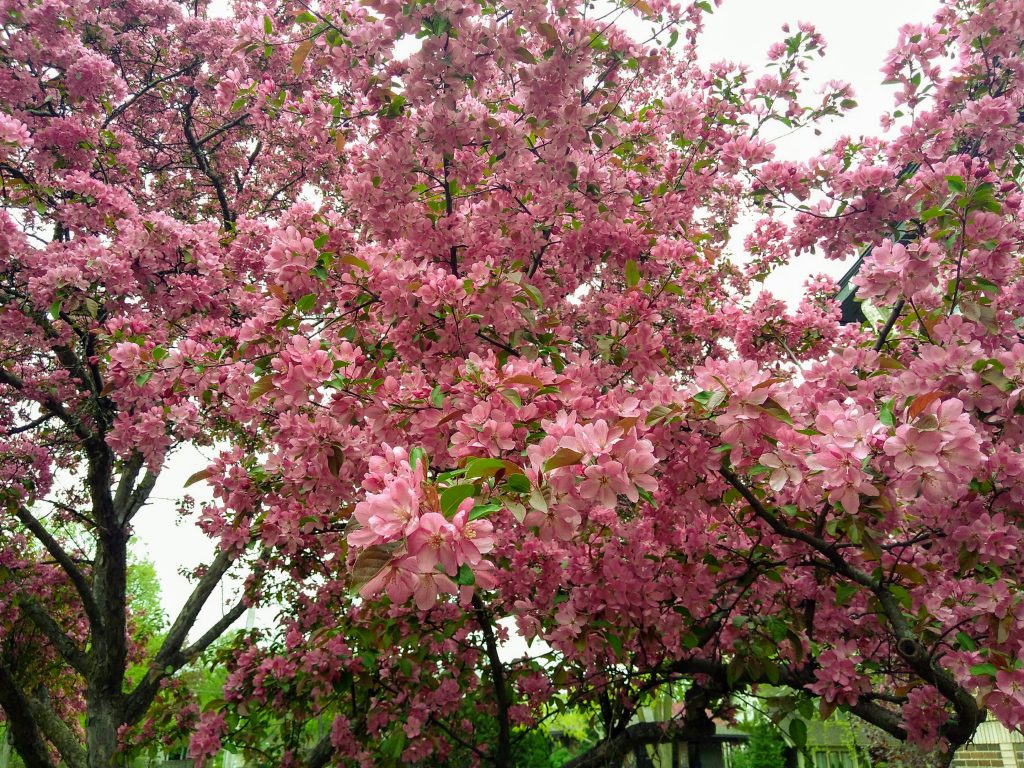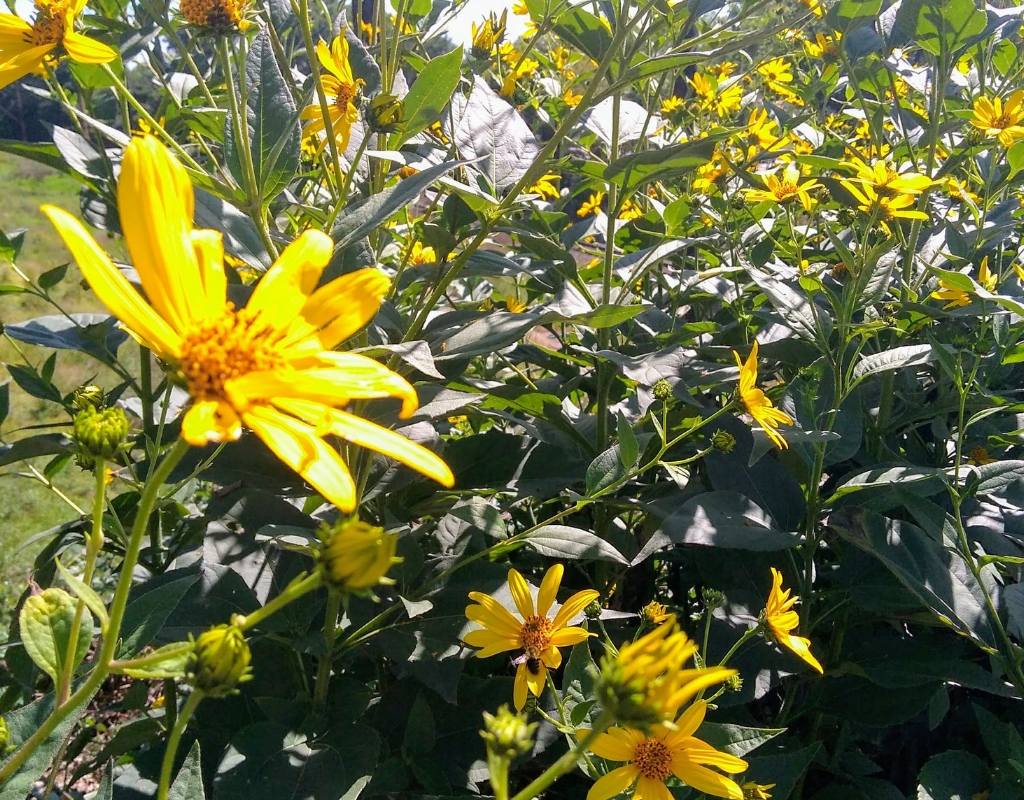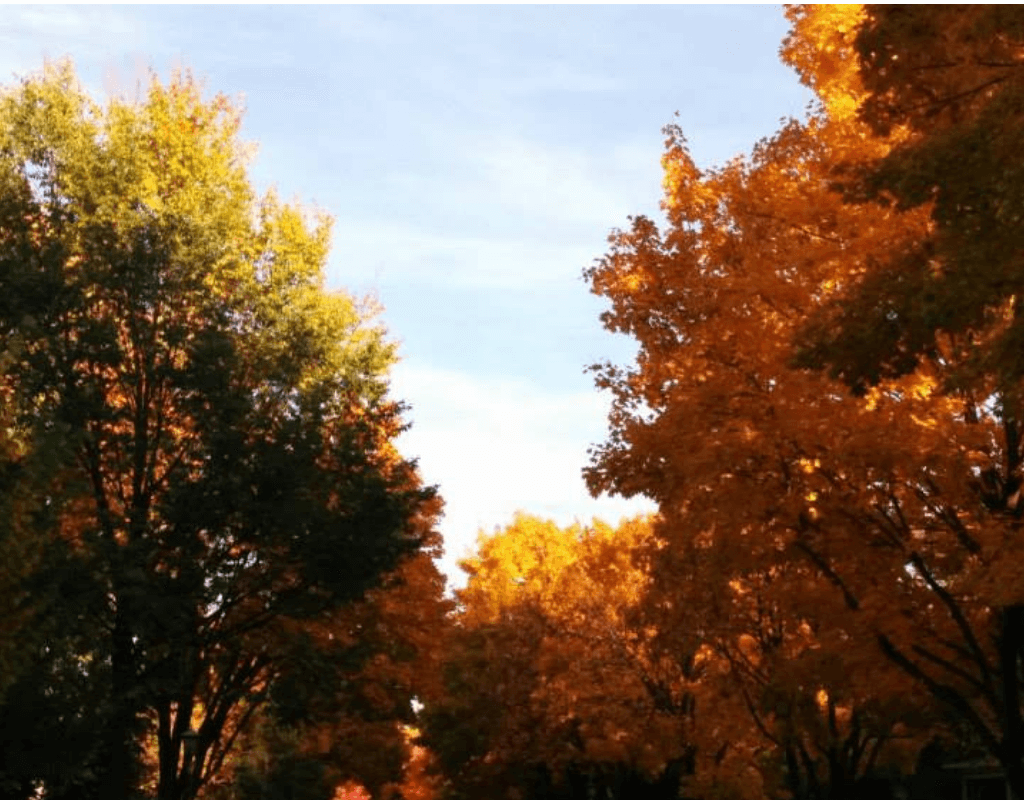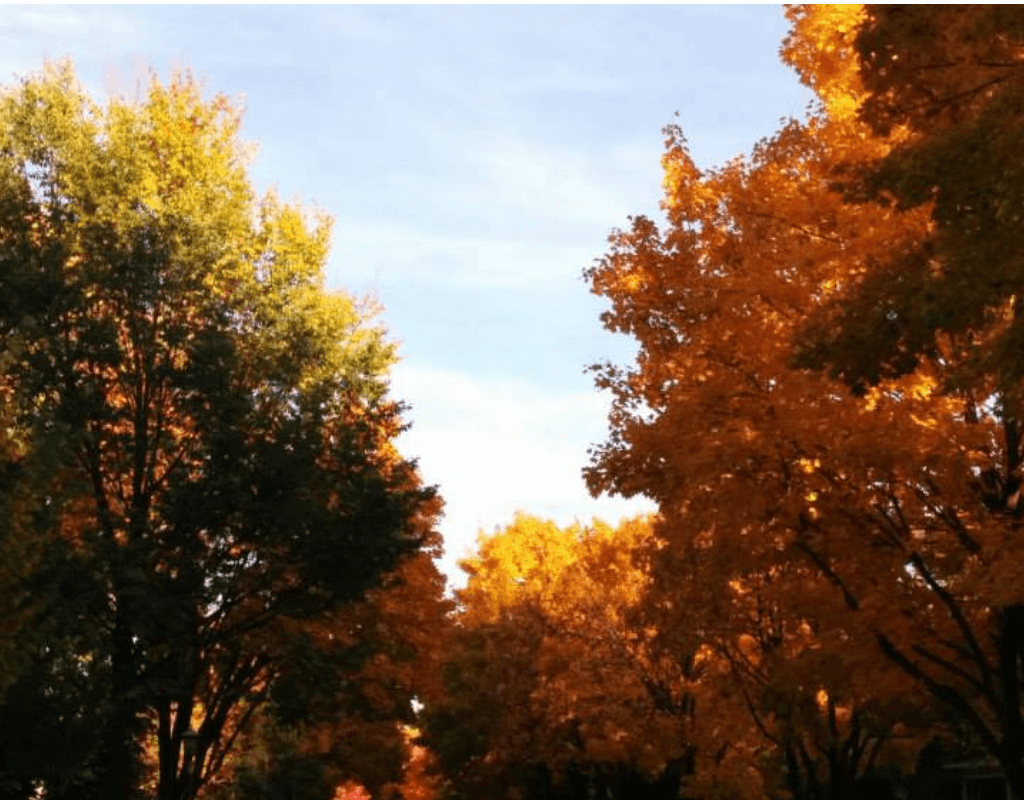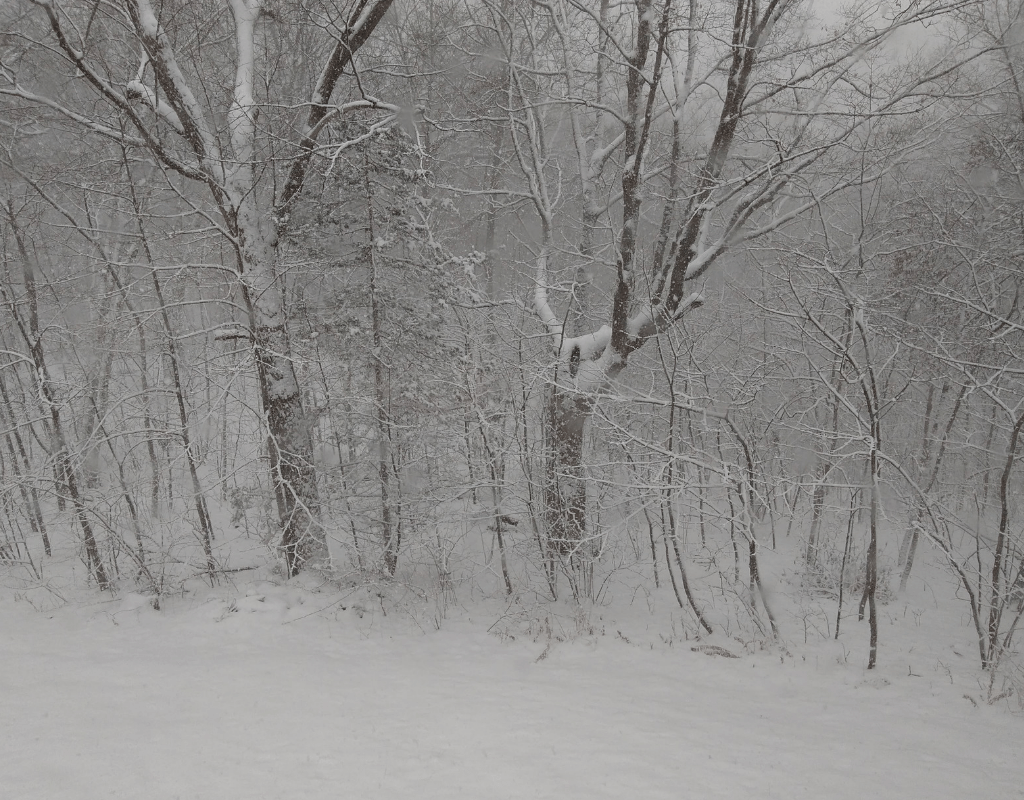 Disclaimer: I am an acupuncturist in the state of Minnesota, and the information falls within my scope of practice in my state. However, unless I have directed you here as your homework I am probably not your acupuncturist. The information in this post is for general purposes only and does not constitute medical advice. As always, check with your own acupuncturist or primary care provider before making any lifestyle changes. This post does not create a patient-practitioner relationship and I am not liable for any losses or damages resulting or relating to the content in this post.​​​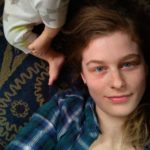 Jessica Gustafson is a licensed acupuncturist in St Paul, MN specializing in women's health and fertility. She loves working with patients through the Health Foundations Birth Center on Grand Avenue in St Paul as well as doing home visits in the Twin Cities area. Check out the services page for more information!
​
​Follow Reverie Acupuncture on Facebook, Pinterest and Instagram for updates!