When we start on a new leg of a wellness journey, it always seems we start as the Fool in tarot.
This time, this path – THIS will be the answer.
We have a smile on our face, a bag on our shoulder, and off down the path we go.
What we always seem to forget is that every healing journey means looking squarely into our darkness.
Sometimes that is reliving traumatic events with a therapist.
Sometimes it's leaning into a contraction.
Sometimes it's quieting ourselves and listening to what our bodies are saying during a struggle with infertility or dysmenorrhea.
We shy away from the darkness because the darkness is painful.
But here's the thing: just like with a contraction during labor, the only way out is through.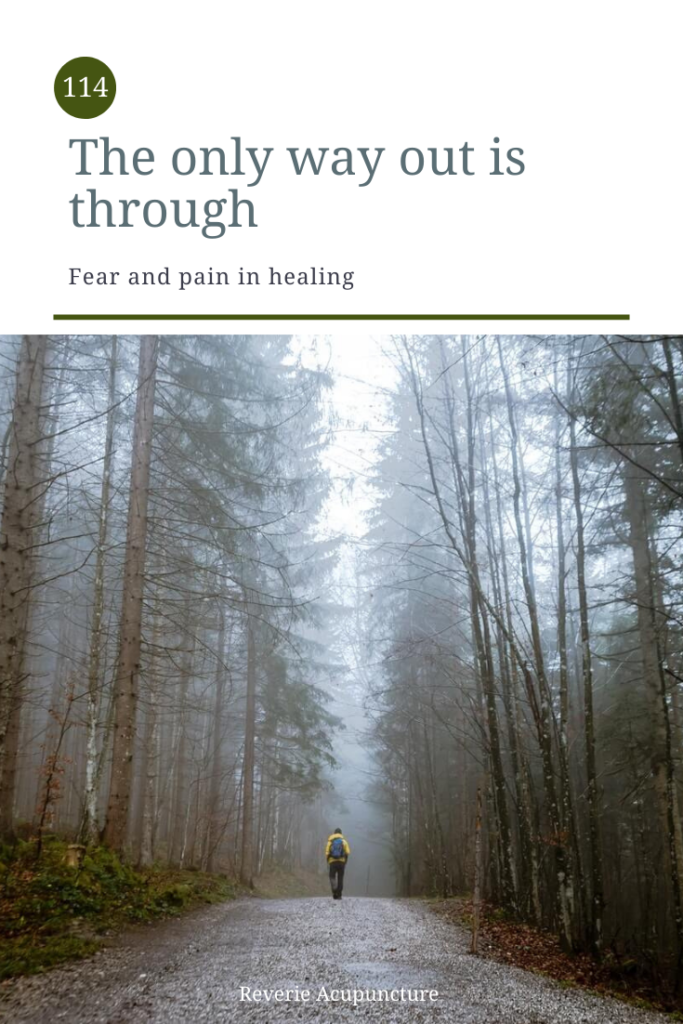 The information in this post is for general purposes only and does not constitute medical advice. This post does contain affiliate links, for which I will receive a small commission at no additional cost to you. For more information please see my privacy policy.
Pain is always a message. Learning to listen to and understand that pain is the only way to address it.
I'm not saying that merely acknowledging pain removes it from your life through willpower alone.
But if you've been ignoring back pain for years, listening to it may bring you to the acupuncturist, massage therapist, or even the surgeon you need for improved quality of life.
If you've been ignoring emotional pain for years, understanding that it's trying to tell you something may bring you to the therapist you need to finally unpack and process your traumas.
And, as with many of my patients, you've been disconnected from your menstrual cycle because you've been told for years that your pain, your irregularity, and your emotional upheaval is "normal". This externally induced disconnect has kept you from addressing the pain points that can lead to the breakthrough you need.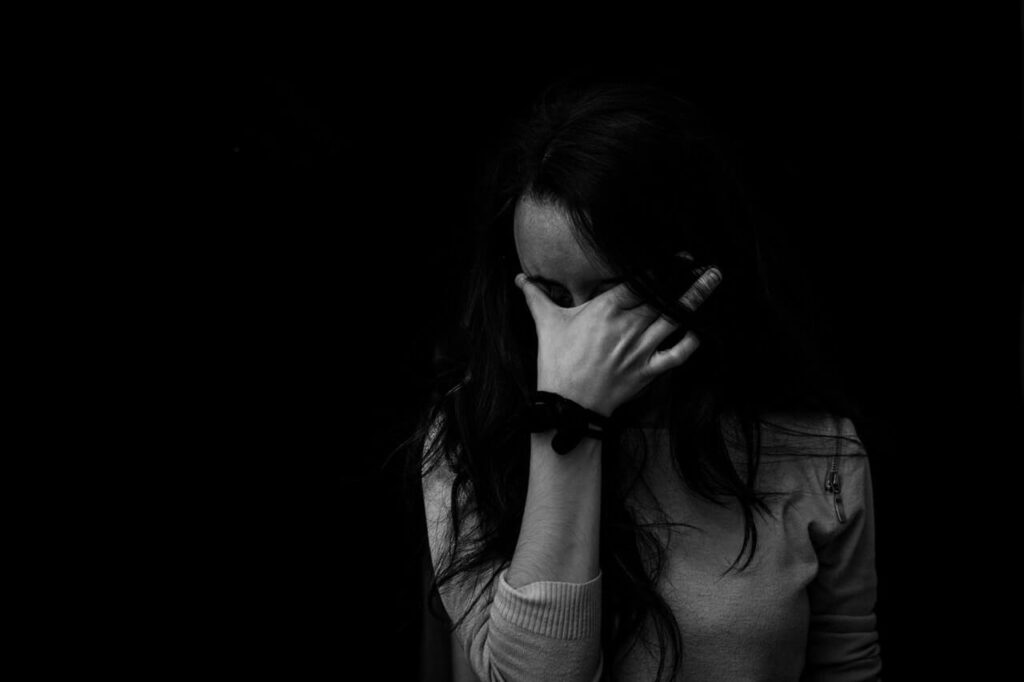 Some actionable advice for healing
It's all well and good to say, "Face the pain; the only way out is through." but that by itself is about as useful as telling someone who is trying to conceive or waiting to go into labor to "just relax."
That's not what I'm about. That's not useful. That's not actionable.
I get it.
Pain is scary.
Pain is uncomfortable.
You may not feel ready.
But you have options.
1. Nothing is a one treatment fix
Trade secret here: there are no magic wands. Sorry.
I tell my patients all the time that big problems can't be addressed in one treatment. This is true of all medicine.
Consider back surgery: the surgery itself is the core of the treatment, but it isn't the entirety of the treatment itself.
Doctors usually want to exhaust all possible options before surgery. Massage, acupuncture, physical therapy, rest – try it all, and then we'll book the OR, right?
Then, there's the prep for surgery. The surgery. And then the follow-up care.
Just like the postpartum period after birth, the follow-up period after surgery is almost as important as the surgery itself. If you do not rest when told to rest, do not do your prescribed exercises when told when and how to move, you will be back on that operating table within a decade.
You cannot heal all at once. All medicine takes time.
2. Take baby steps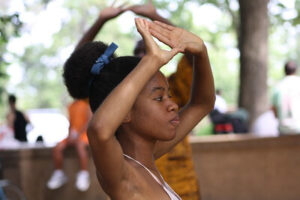 Some types of pain are scarier than others.
It can be a physical fear, like the kind that accompanies deciding to do chemo or surgery.
It can be a financial fear, like when you need care but don't have insurance or are receiving care not covered by insurance like IVF.
It can be a mental fear like addressing trauma.
But all of these are doable if you take them just a bit at a time. And, if you just focus on the steps in front of you, you might find yourself at your goal in unexpected ways. You might even find yourself in an unexpected place, a series of baby steps taking you one healthy decision after another to your destination. It's just that your destination is a different mountain top than the one you originally thought was your goal.
But addressing fear and pain little bits at a time makes them manageable, and each bit you manage gives you the confidence to take bigger and bigger steps.
3. You don't have to do it alone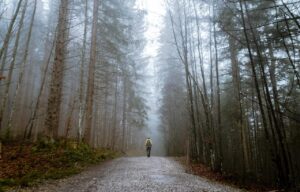 You can have a team. No provider has all the tools. Your internist shouldn't do your surgery. Your surgeon shouldn't do your yearly physical. Your acupuncturist shouldn't do physical therapy. Your physical therapist shouldn't be needling you.
Every member of your team has their expertise and they want to use it for you.
Your health is ultimately your responsibility, yes, but knowing how to take care of a whole being is complicated. That's why every culture around the planet and across time had people who learned how to do it for us.
They wanted to make the world a better place and they were nerds about how we function. I should know, I'm a nerd who learned from the nerds who came before me. So is your massage therapist, and so is your doctor. We are all nerds who care deeply about your health and well-being.
You have enough going on in your life. You don't need to waste mental energy trying to figure out what TCM pattern you have to figure out what herbs to take, what points you need to use, and what technique you should use on them. That's what I'm here for.
You don't need to try to figure out if you need antibiotics or not. That's what your doctor is for.
You don't need to decide if you need surgery or perform it – that's what your surgeon is for.
You do not have to learn the ins and outs of every healing modality you use to benefit from them – you just need to build a team you trust.
What it all comes down to
Healing isn't all sunshine, butterflies, and unicorns.
In fact, most healing is going head first into the things that scare is the most. Stepping back into a tarot metaphor, it's being willing to watch the tower fall because you know that after the Tower comes the Star – hope, renewal, and a new sense of self.
Healing is hard, but facing that darkness pays for itself tenfold in the end.
If you enjoyed what you read here, I invite you to join my newsletter list. You can do so by clicking the button below. When you do, you'll get a free copy of Seasonal Alchemy – my ebook about recognizing the movements of the seasons in the wider world and within yourself.
Thank you and I hope you visit again soon!
Resources and Links
If you would like some actionable advice on how to relax while trying to conceive, check out 5 Ways to Increase Your Fertility by Decreasing Your Stress
Featured image and cover photo by Photo by Gabriela Palai from Pexels
Disclaimer: I am an acupuncturist in the state of Minnesota, and the information falls within my scope of practice in my state. However, unless I have directed you here as your homework I am probably not your acupuncturist. The information in this post is for general purposes only and does not constitute medical advice. As always, check with your own acupuncturist or primary care provider before making any lifestyle changes. This post does not create a patient-practitioner relationship and I am not liable for any losses or damages resulting or relating to the content in this post.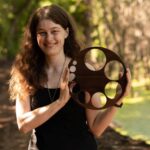 Jessica Gustafson is a licensed acupuncturist in St Paul, MN specializing in women's health and fertility. She loves working with patients through the Health Foundations Birth Center on Grand Avenue in St Paul and doing home visits in the Twin Cities area. Check out the services page for more information!
​
​Follow Reverie Acupuncture on Facebook, Pinterest and Instagram for updates! Please follow and like Reverie Acupuncture!