Working in the field I do, I've heard whispers of seed cycling and oil cycling for the past couple of years. But it wasn't until I consulted on a difficult fertility case last week that a colleague directly recommended it.
Seed cycling is kind of like vaginal steaming – it's on the fringe of accepted reproductive science with no peer-reviewed studies to support the process. But the people who love it love it for a reason. It worked for them.
So, what is seed cycling? How does it work? Can it really be the key to regulating your cycles?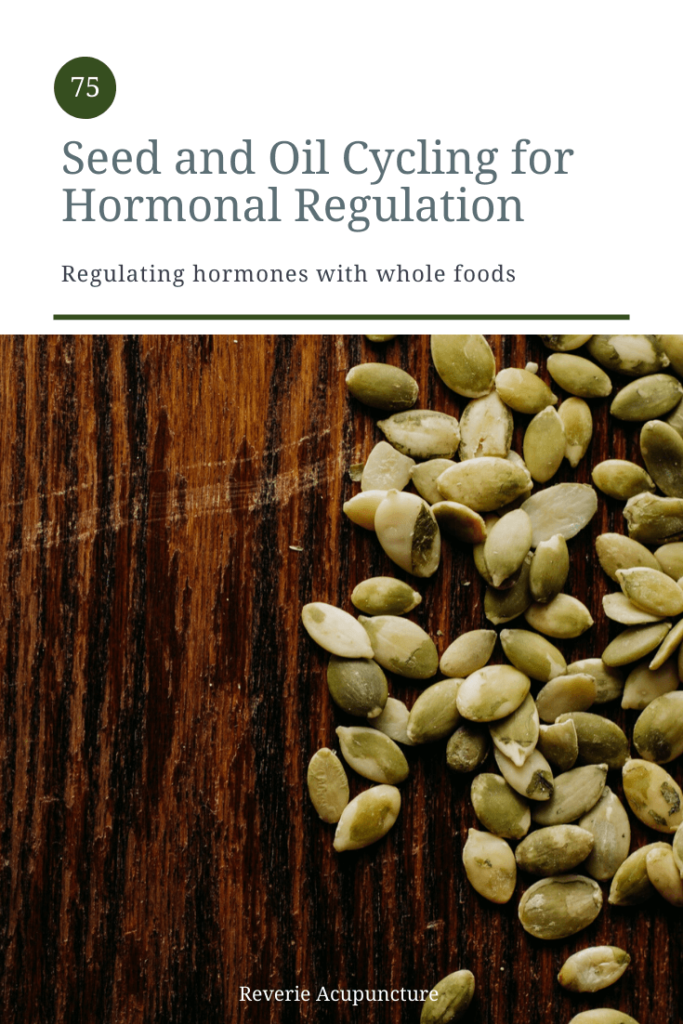 The information in this post is for general purposes only and does not constitute medical advice. This post may contain affiliate links. For more information please see my privacy policy.
The Cycle
Before we get into how to seed cycle and it's counterpart, oil cycling, let's review how your menstrual cycle is defined.
Day 1, the day your cycle starts, is the first day of bleeding. This is not spotting (which can happen before a period, but shouldn't happen in a healthy cycle). The first day of bleeding requires a collection method like a pad or a menstrual cup.
From Day 1 to ovulation, you are in the follicular phase. Your body is preparing to release an egg. We talk about ovulation being "Day 14" but the reality is for most women this isn't the case. But if you don't chart your cycle or watch your fertility signs, Day 14 can be an ok benchmark for the middle of your cycle.
From ovulation to day 1 of your next cycle is the luteal phase. In this part of your cycle, your body builds up the endometrial lining of your uterus – the cushy, nutrient-rich bedding for a fertilized egg to implant in. If your egg is fertilized, it travels down your fallopian tube to the uterus to implant. If not, it doesn't implant which triggers a series of hormonal cascades and you begin to shed your lining and we're back at Day 1.
The Warning
There are side-effects to any treatment, seed-cycling and oil-cycling included. Always make sure to discuss lifestyle changes with your primary care provider. Common side effects of evening primrose oil are headaches and gastrointestinal upset. Your primary care provider may have other warnings.
Dosages of oils can also be discussed with your provider because they may impact other medications and blood clotting.
Many seeds have a lubricative or downward-bearing property in Traditional Chinese Medicine and are often used to treat constipation. Increasing your consumption of seeds may lead to loose bowels.
I'm not writing this post to give you advice or tell you what to do. I am consolidating information so you can make an informed decision and discuss it with your care team.
The Seeds
Seed-cycling uses four types of seeds during specific times of your cycle (or the phase of the moon) to take advantage of their fatty acid and nutrient profile at the most opportune times.
Flaxseed
Flaxseed or ya ma zi is a neutral and sweet seed used for moistening dryness and tonifying blood. While we mainly use it for constipation in Chinese medicine, it's properties of tonifying qi and blood make it ideal for the follicular phase.
From a Western perspective, flax seeds (and many other seeds) contain lignans. Lignans are phytoestrogens – compounds that act like estrogens in our bodies and have anti-oxidant effects. Lignans can block the effect of our endogenous estrogens and environmental estrogens which can have a protective effect against certain types of cancers.
In 1993, a study found that there was a positive and statistically significant impact on ovulation and length of luteal phase in women who consumed flax. Another study in 2000, found a reduction in breast pain at the beginning of the menstrual cycle.
Pumpkin seeds
Pumpkin seeds, or nan gua zi, are also neutral and sweet meaning they are very nourishing and moistening. Pumpkin seeds are mainly used to expel parasites in Chinese medicine but there is a positive and notable impact on breastmilk supply, meaning that their ability to tonify qi and blood should not be ignored.
Pumpkin seeds are high in zinc which means that they may be preferable for male seed cycling (which is a whole different ball game).
Sesame seeds
Sesame seeds come in two varieties: Hei Zhi Ma or Bai Zhi Ma.
Bai Zhi Ma, or white sesame seeds, are cool or neutral. They are sweet like all of the other seeds and they're moistening and heat-clearing. This means that they help support blood and yin and can reduce inflammation. But unlike the other seeds discussed, sesame seeds nourish jing – that difficult to replace essence we store in our kidneys.
Hei Zhi Ma, or black sesame seeds, are sesame seeds that haven't been hulled. They're neutral, so they're easier to digest. They also nourish the blood and moisten dryness, but black sesame seeds support both the liver and kidney systems which as we've discussed are the two systems that are critical for hormonal health.
Black sesame seeds retain their hulls and are therefore higher in calcium and when combined with oil cycling and vitamin D supplementation they can be good for bone health.
I prefer black sesame seeds because of their deeper ties with yin and the liver and kidney systems, but white sesame may be more accessible and more affordable.
From a Western perspective, sesame seeds are used for a similar reason as flaxseeds – their lignans block estrogens.
Sunflower seeds
Sunflower seeds or xiang ri kui zi are neutral and sweet which means they are generally supportive of qi and blood. But what's nice about sunflower seeds is if you have a pattern of cold for your cycle, these seeds warm cold in addition to tonifying qi and nourishing yin. Being able to tweak your seed ratios from a TCM perspective is a benefit of having an acupuncturist and herbalist on your side. 😉
Sunflower seeds are high in selenium which is great for hormone balance in women, but like the zinc in the pumpkin seeds, this mineral is great for seed cycling in men.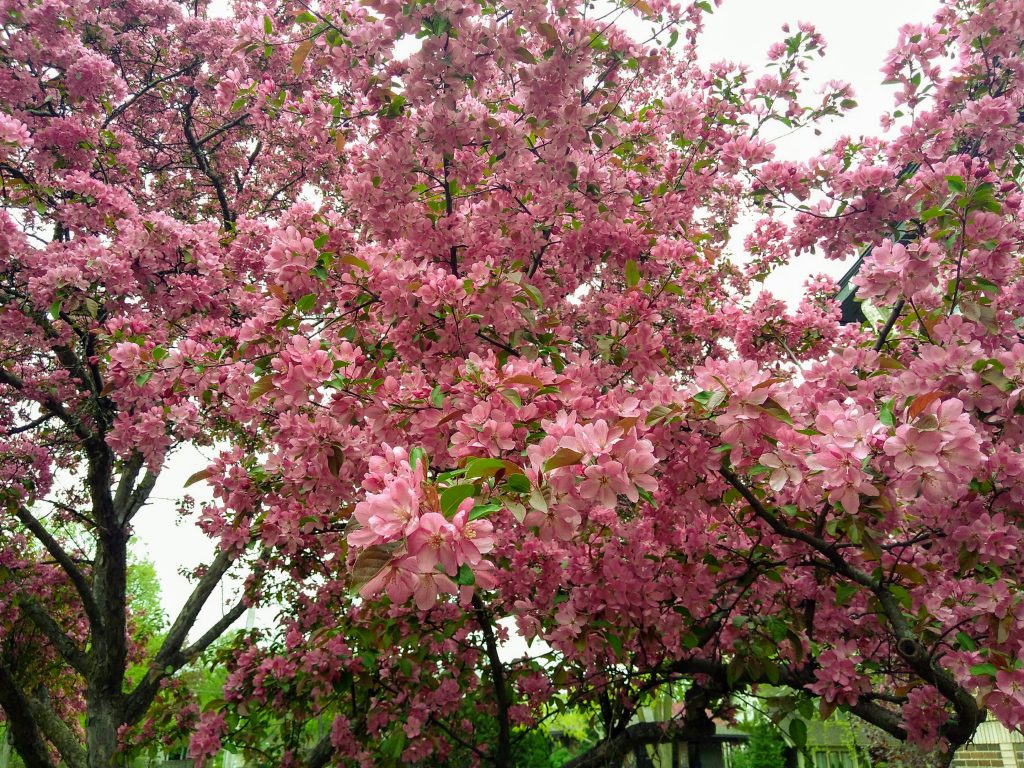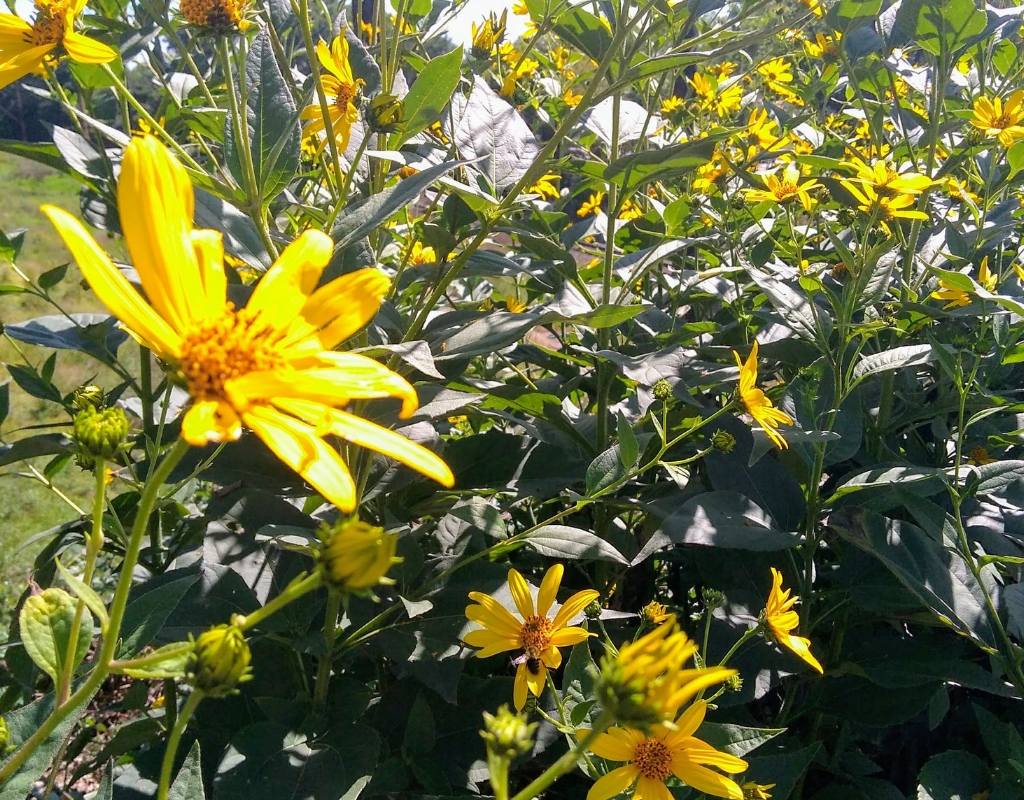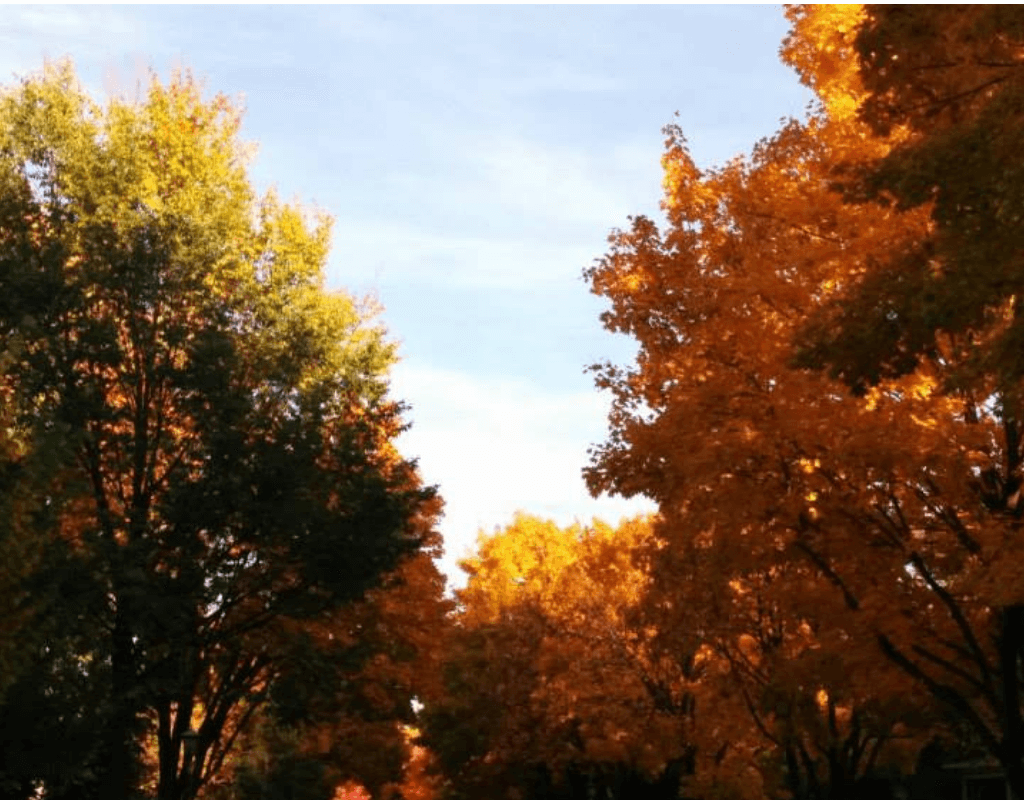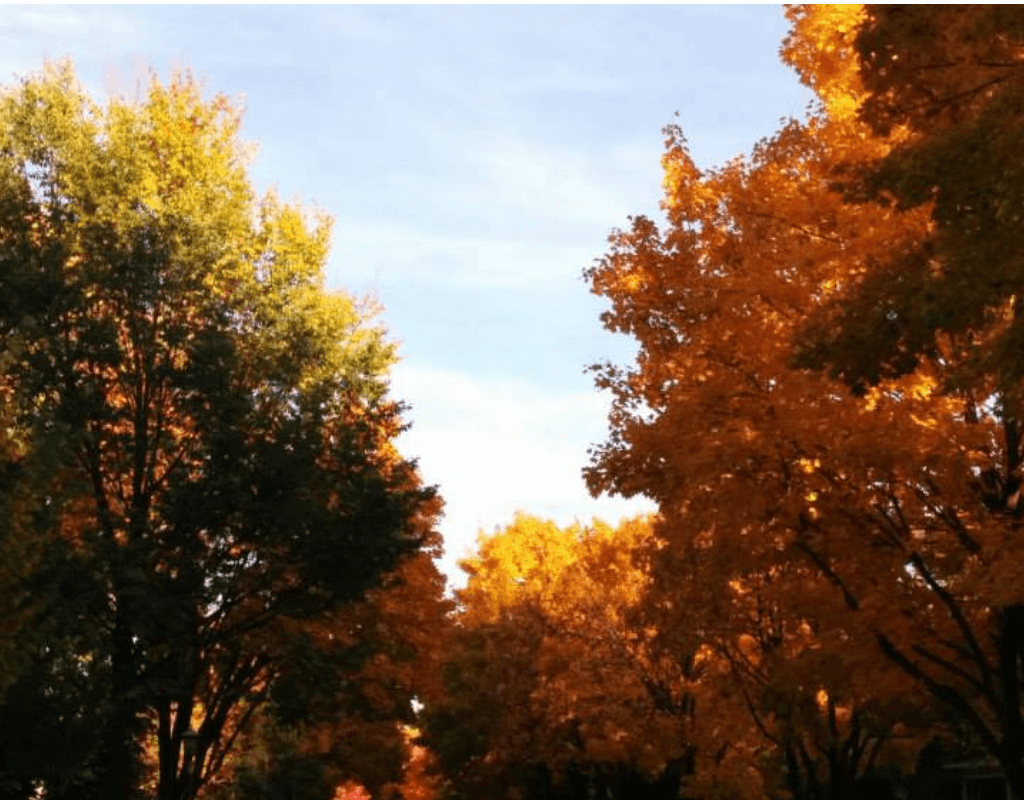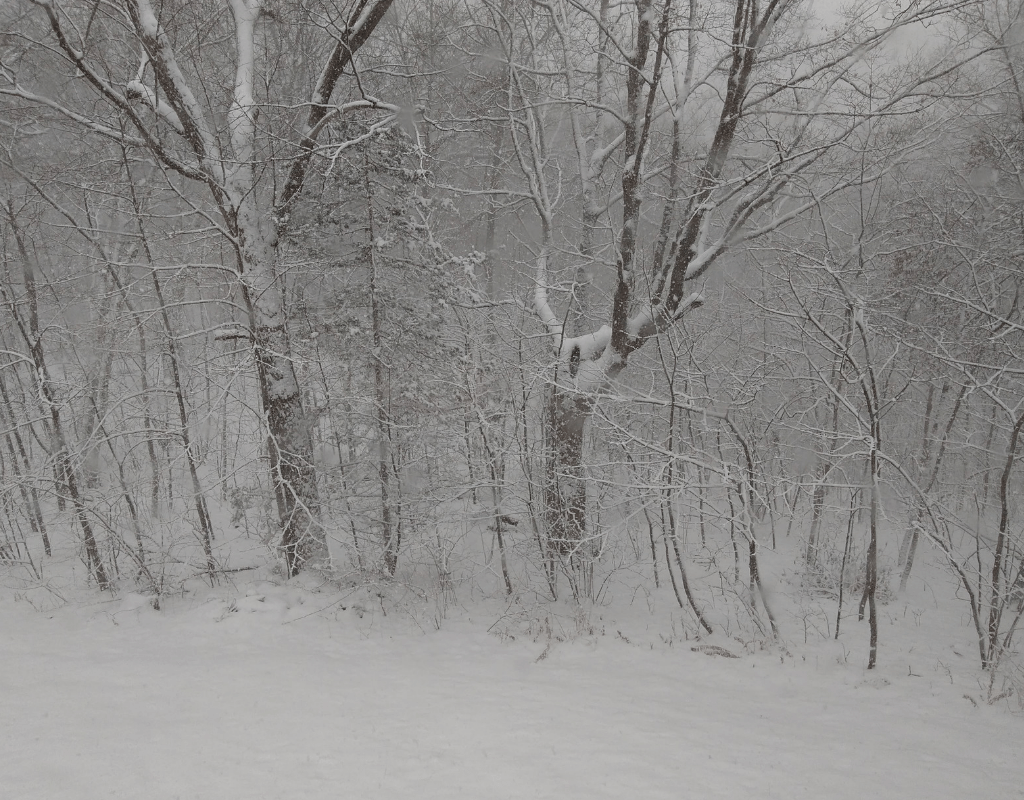 The Oils
The counterpart to seed cycling is oil cycling. If you watched the video above, you got an introduction to oil cycling. But I would like to get into a little more detail here.
A word of caution: these oils should only be used in the way described in this post with the approval of your primary care provider and if you are not actively trying to conceive. Evening primrose oil taken after ovulation can cause slight uterine contractions that can negatively impact a fertilized egg's ability to implant. I will be writing a companion blog to this on about seed cycling specifically for fertility.
Fish oil (or omega-3 oil alternative)
Fish oil and other high omega 3 fatty acid oils that are high in DHA are great to take in general. In fact, high DHA supplements are generally recommended throughout pregnancy. These fats help to form cell membranes, help cells to function, and regulate gene expression which sounds a lot like kidney and jing function to me.
While the benefit of fish oil supplements is up for debate, the protective effect of fish oil is not. Consumption of cold-water fatty fish has been associated with a lower risk of heart disease because of the anti-inflammatory effects of EPA (eicosapentaenoic acid) and DHA (docosahexaenoic acid).
Evening Primrose Oil
Evening Primrose Oil or EPO is rich in omega-6 essential fatty acids, which are critical for the inflammatory process. Conception, menstruation, and birth need inflammation in the short term; acute inflammation is a healthy process. Linoleic acid (LA) and Gamma Linolenic Acid (GLA) are inflammatory, but when balanced with DHA and EPA (from the omega 3 supplements) they can support menstrual health.
LA and GLA are necessary for the body to create prostaglandin E (PGE2). PGE2 helps to regulate hormones, directly acts on uterine cells and cervical cells, and helps with corpus luteum regression. In addition to this, EPO has been shown to reduce systemic inflammation, reduce the symptoms of PMS, increase cervical mucous production, and improves uterine health overall.
The Process
There are varying levels of commitment I'm including here and I just want you to know – the more complicated of a process you commit to, the harder it is to maintain.
Here are some basic tips:
because fatty acids oxidize easily, keep your seeds and capsules in the fridge, preferably in glass containers
you can consume your seeds whole, ground, or buttered each day but if you find daily preparation to be too time consuming, batch your seed prep at the beginning of the week
flax seeds are easier to digest when ground
if the seeds are hard to digest even when ground, you can soak them overnight and then mix them into oatmeal or create a butter
I'm breaking this down into three levels:
1) Excellent start – this is basic seed and oil cycling and will be sufficient
2) Star student – this is if you want to go the extra mile
3) A little bit extra (and after my own heart) – this is if you're a type-A data nerd like me and you're ready to go all-in
Follicular phase
This starts on day one of your cycle, the day you start bleeding.
Excellent start
Consume 1-2 tablespoons of flax or pumpkin seeds daily. Take a fish oil supplement.
Star student
Consume 1 tablespoon flax seeds and 1 tablespoon pumpkin seeds daily. Take a fish oil supplement.
A little extra
Consume 1 tablespoon flax seeds and 1 tablespoon pumpkin seeds daily. Consume 10 to 20 ounces of cold-water fatty fish like sardines, herring, mackerel or salmon per week.*
*Buying canned or frozen fish can help keep costs down.
Luteal phase
This starts at ovulation. Remember, these rules only apply to hormonal regulation and should not be followed by those trying to conceive.
Excellent start
Start on day 14. Consume 1-2 tablespoons of sunflower or sesame seeds. Take an EPO supplement.
Star student
Start on day 14. Consume 1 tablespoon sunflower and 1 tablespoon sesame seeds. Take an EPO supplement.
A little extra
Start on day of confirmed ovulation based off you fertile signs and cycle charting or positive ovulation test. Consume 1 tablespoon sunflower and 1 tablespoon sesame seeds. Take an EPO supplement.
You should begin to notice a difference after three menstrual cycles.
The Moon
One final note about seed and oil cycling for irregular periods.
Sometimes, even when you religiously chart your cycle there is no way to accurately predict when ovulation occurs. In some cases, such as the complete absence of a cycle, you have absolutely no idea if you are even ovulating at all.
In an attempt to remind your body what a cycle looks like, you can seed cycle based on the phase of the moon. Many menstruators with healthy cycles do this already. In a study from 1983, researchers found that 28% of women began menstruation around the new moon compared to 8-12% per other moon phases.
To seed cycle with the moon cycle, treat the new moon like day 1 of your cycle and the full moon as ovulation.
Happy cycling!
Want some guidance from a TCM herbalist? Book an herbal consult today
Resources and links
How to get started with the Fertility Awareness Method
Many of the actions of the seeds and oils were sourced from TCM Clinic Aid
Effect of flax seed ingestion on the menstrual cycle – Phipps, et al, 1999
The Water element: Foundations in the Darkness
Should you really be taking fish oil? – Chris Kresser
The Regulation of Menstrual Cycle and its Relationship to the Moon
Cover photo and featured image by NastyaSensei from Pexels
Disclaimer: I am an acupuncturist in the state of Minnesota, and the information falls within my scope of practice in my state. However, unless I have directed you here as your homework I am probably not your acupuncturist. The information in this post is for general purposes only and does not constitute medical advice. As always, check with your own acupuncturist or primary care provider before making any lifestyle changes. This post does not create a patient-practitioner relationship and I am not liable for any losses or damages resulting or relating to the content in this post.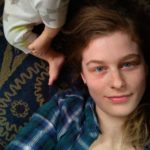 Jessica Gustafson is a licensed acupuncturist in St Paul, MN specializing in women's health and fertility. She loves working with patients through the Health Foundations Birth Center on Grand Avenue in St Paul, at Naturally Well in White Bear Lake, and well as doing home visits in the Twin Cities area. Check out the services page for more information!
​
​Follow Reverie Acupuncture on Facebook, Pinterest and Instagram for updates! Please follow and like Reverie Acupuncture!