Self-care is everywhere these days.
And it should be. Self-care is incredibly important, especially during a time when the world is inside out and upside down.
But as someone who has worked in this industry for a decade I can tell you there are some real problems with how self-care is presented and how it is implemented.
I could write for days on the subject of self-care but I've managed to narrow this down to the three self care myths that are wasting your time, costing you money, and stressing you out.
The information in this post is for general purposes only and does not constitute medical advice. This post does contain affiliate links, for which I will receive a small commission at no additional cost to you. For more information please see my privacy policy.
Self-care Blindness
You know you need to do self-care.
But here's the thing – you're a mom. You're a student. You work full time. You're a business owner.
You have about 900 plates spinning above you right now and if you're completely honest you've gotten pretty good at keeping them all in the air (mostly out of necessity).
It's a delicate harmony.
Then, you see the self-care plate sitting on the stage in front of you and you think to yourself…
…yeah, but I gotta help the kiddo finish their math for tomorrow…
…those dishes haven't been washing themselves…
…I need to make an appointment with the family doctor to schedule everyone's physicals (and discuss my family's terminal case of Dish Blindness)…
You know that if you try to bend down to pick up that self-care plate, everything is going to come crashing down.
So, you do the same thing everyone else does: you ignore it. Leave it on the stage. You develop your own terminal case of Self-Care Blindness.
If it feels like I'm seeing through you right now, it's because I am you. I "function" best when life is going a million miles per hour and I can't slow down enough to notice how tired I am, how much my back hurts, and that I've eaten pizza rolls for dinner far too many nights this week.
But, years as an acupuncturist has taught me that you cannot ignore the laws of nature.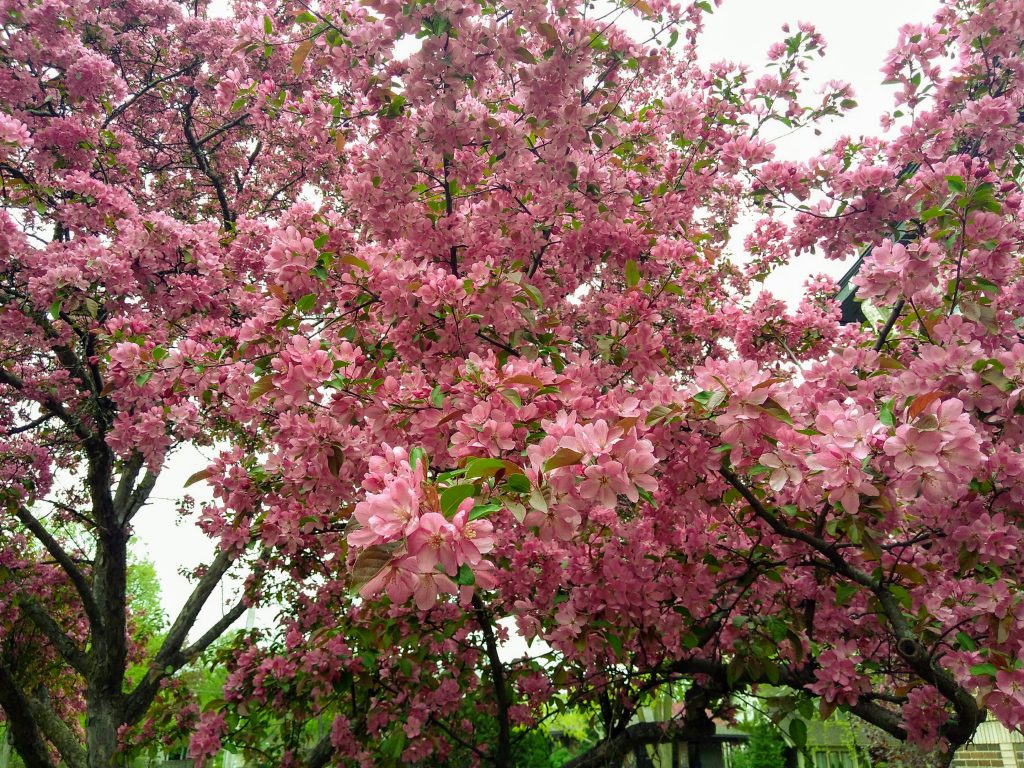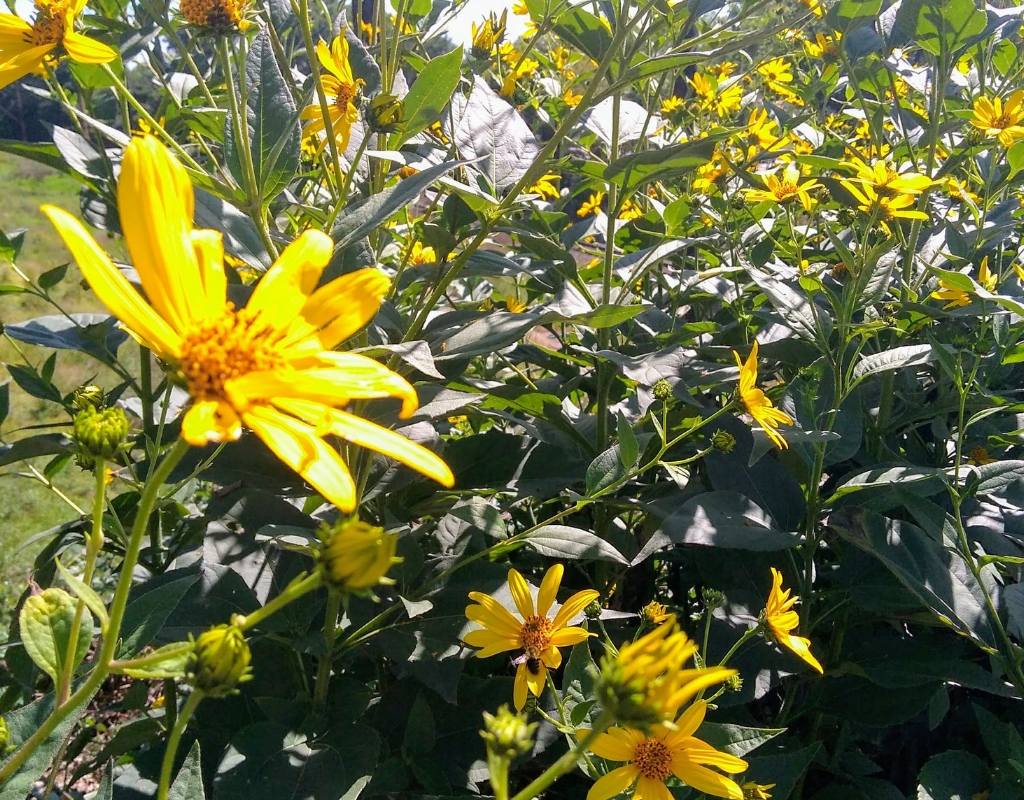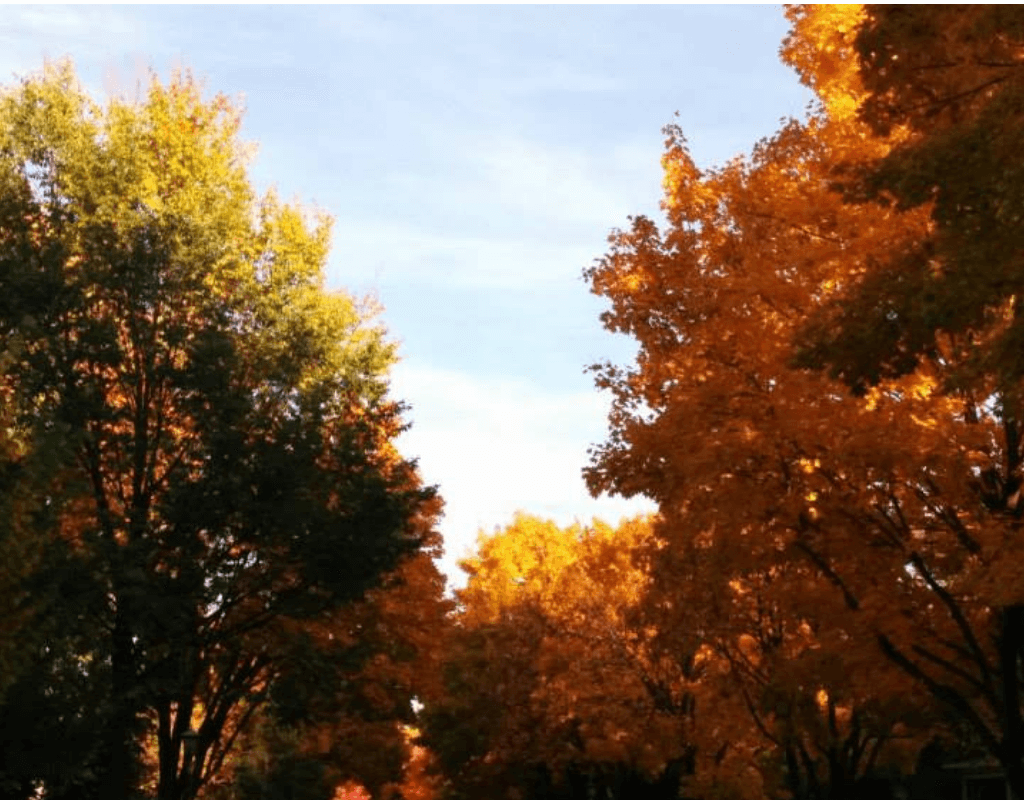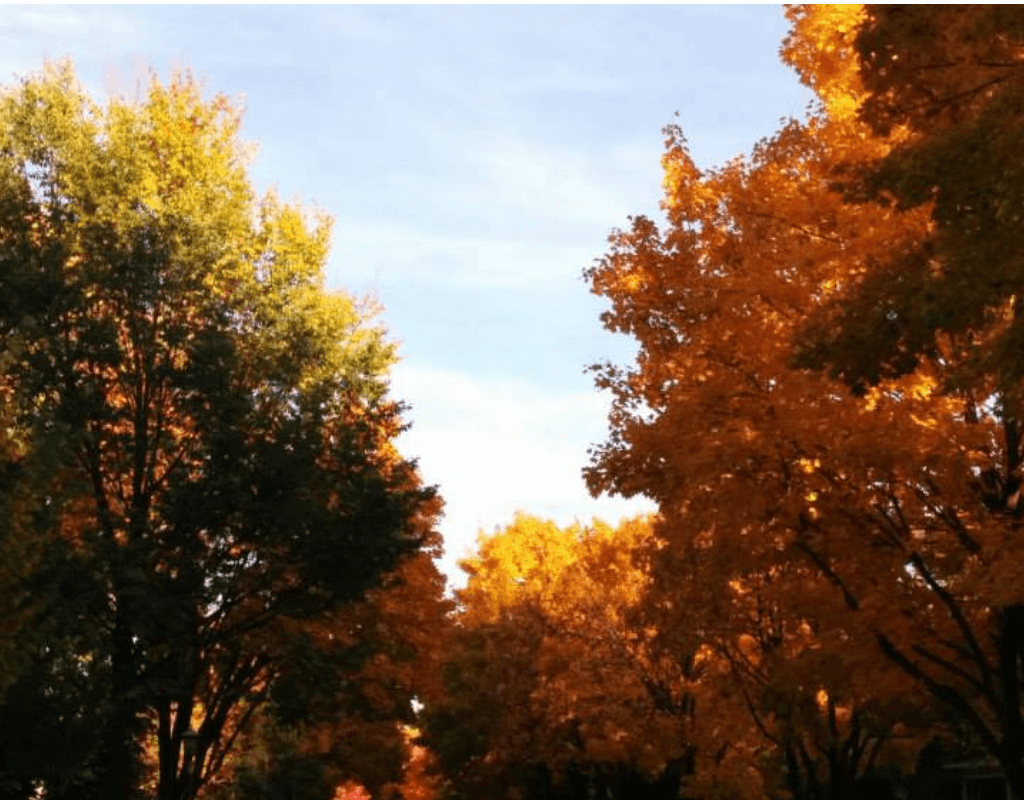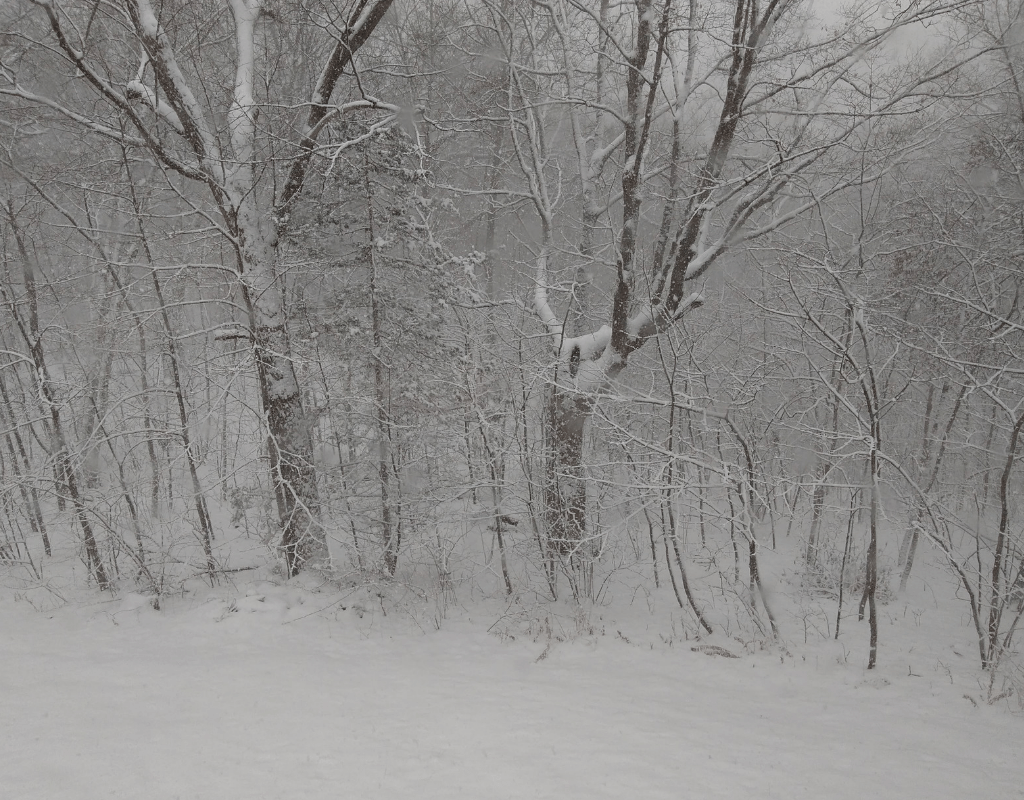 Yang must transform into yin
There are six principles of yin and yang. We aren't going to go into detail about all six, but what you really need to know for this blog is the 5th principle: at some point, usually at the height of intensity, one begins to transform into the other.
"As things which have reached their extremes turn to their opposites, extreme cold will bring on heat and extreme heat will bring on cold."

Huang Di Nei Jing Su Wen, Chapter 5
The day can only be day for so long before the sun descends in the sky and we approach night.
The summer can only be so summery until we hit the longest day, and the days begin to shorten again as we fall towards winter.
We can only be so productive or so stressed out before we have to slow down or nature will slow us down.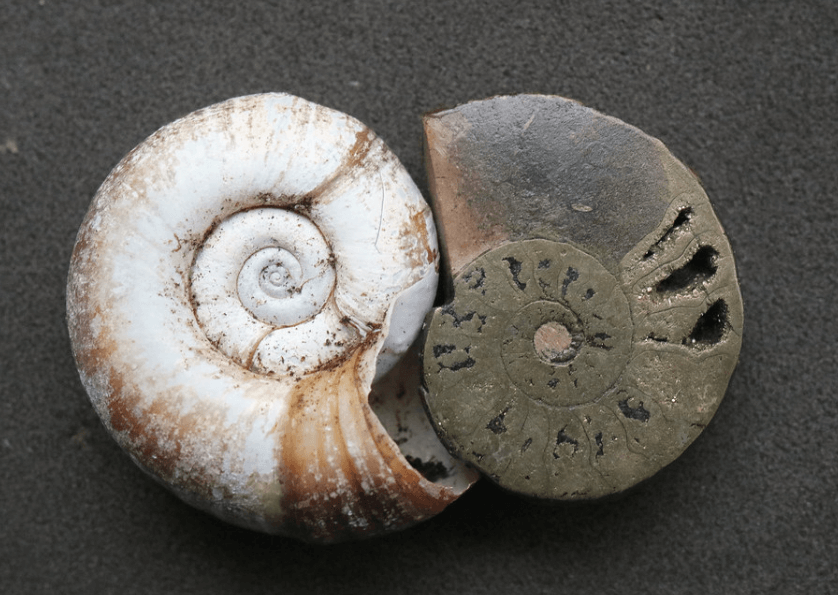 A spoonful of ice cream helps the bitter herbs go down
I had an amazing teacher in school who shaped the way I approach self-care with my patients.
One day, I was observing him in the clinic and he said to his patient:
Take your herbs. I don't care how you take them. Sprinkle them on your ice cream if you have to. You need to get the herbs into your body for them to do the work.
For those of you unfamiliar with Chinese medicine, ice cream is a cardinal sin. It's heavy, it's overly sweet, and it's cold. But here was my teacher saying, "eat this thing that everyone in this profession agrees is objectively bad for you because if you do it with your herbs you're still going to be doing something good."
It was a real-life "spoonful of sugar" moment.
I'm not telling you to put literal herbs on literal ice cream, but what I need you to see is that there are two things here that are true at the same time:
Your self-care-less lifestyle may feel manageable to you now, but it is bad for you in the long run
If you can find something small to do during a normal, not-at-all-self-care activity that gives you a natural, healthy bump of dopamine, oxytocin, vitamins, minerals, physical activity, herbal support, etc. then I want you to do that. Because that little thing is like herbs on your ice cream; it's still something.
But we have to be careful here. Because misunderstanding the harmony of self-care can lead to a slippery slope that every mother reading this will recognize.
Pouring from an empty cup
Last week, one of my friends messaged me about an article she had found that suggested people shift their mindset around household chores to turn them into self-care.
Please know this is not what I'm suggesting.
Chores are chores.
Self-care is self-care.
I am suggesting putting herbs on your ice cream – take something good for you and do it imperfectly. Refill your cup little bit by little bit. Get in the habit of taking imperfect self-care actions. (Put a pin in that.)
It's a dangerous, slippery slope to consider chores self-care. Normally on this blog, I try to stay pretty gender neutral but moms, I'm talking to you right now:
How often has someone treated a trip to the grocery store without your kids like a vacation? "Oh, how did you like your 'you time?' "
Honey, I was buying Cheerios not getting a massage.
Quiet time to work at a café without having to ask people to be quiet is not a break. I am working.
Running errands is not "me-time". I am working for the household.
And no, scrubbing the shower while taking a shower is not an acceptable use of the only (not necessarily guaranteed) quiet time I'm going to get today.
There is a huge difference between tricking my brain into thinking mundane not-self-care activities are self-care and allowing my brain to accept imperfect self-care actions as self-care.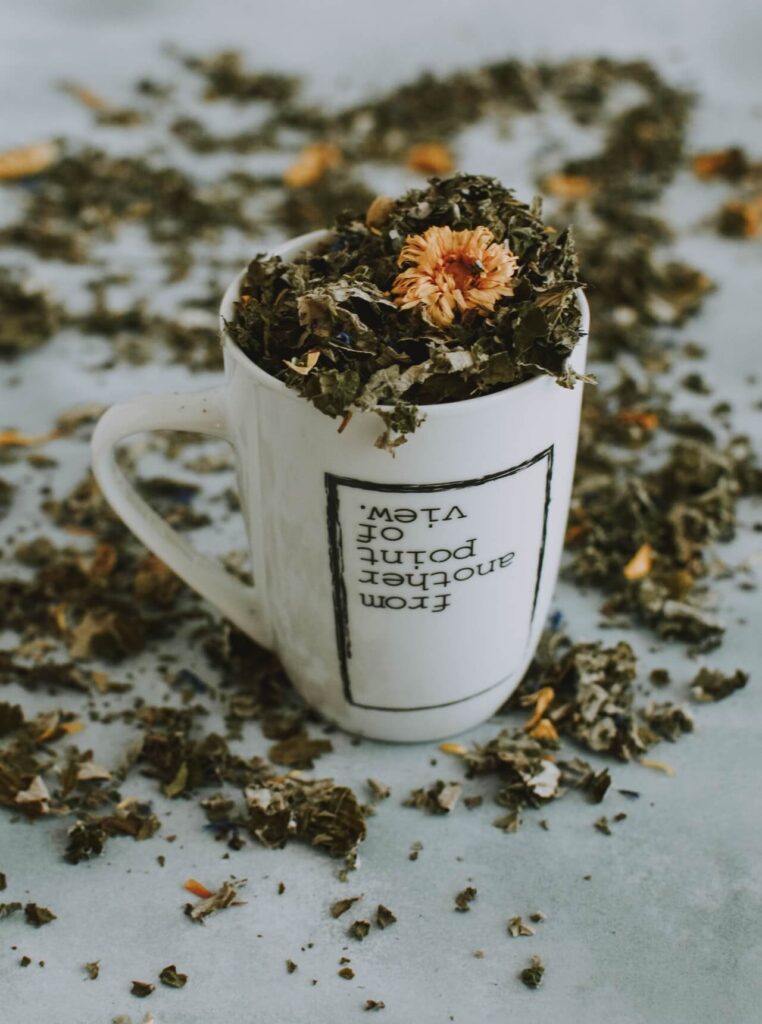 Taking imperfect action
There's this idea in business of launching before you're ready or "taking imperfect action."
This idea applies to self-care, too.
Commutes suck. But if you like learning languages and you get a delightful, healthy dopamine hit every time you get a phrase right with your language learning app, then learn a language while you do your commute.
It doesn't make the commute suck less. If you took the app away it would be exactly the same amount of boring/frustrating/expletive-filled travel you had before.
And, your commute isn't the same as learning the language. They are two very different things. But you are doing something good for you while doing a thing that stresses you out. Herbs on your ice cream.
Imperfect action.
Another example: you're doing dishes and you want to start meditating. With kids trying to do distance learning, zoom calls scheduled sporadically through the day, and everyone home making a mess you can't carve out even ten minutes to sit for a meditation.
So, you learn the framework of a visualization you like from a meditation guide and you do it while you're doing the dishes.
Are the dishes still a chore? Yes.
Is visualization while you do dishes as good as sitting and focusing on the meditation? Of course not.
Were you mindfully breathing through some beautiful imagery that left you feeling a bit better when you were done? Yes.
Imperfect action.
Imperfect action leads to healthy habits
I have talked for years on my blog and newsletter about small steps leading to bigger goals. One extra glass of water per day could lead to healthy hydration in a few months.
Meditation while you do the dishes could lead to a sitting practice a few months down the line.
Imperfect action is what helps you decide what types of self-care are for you and what aren't.
And I can tell you that waiting to take perfect action will lead to complete inaction. The idea that self care must be perfect is rooted in two mindsets that are deeply entrenched in the Western mindset: over-achievement and productivity.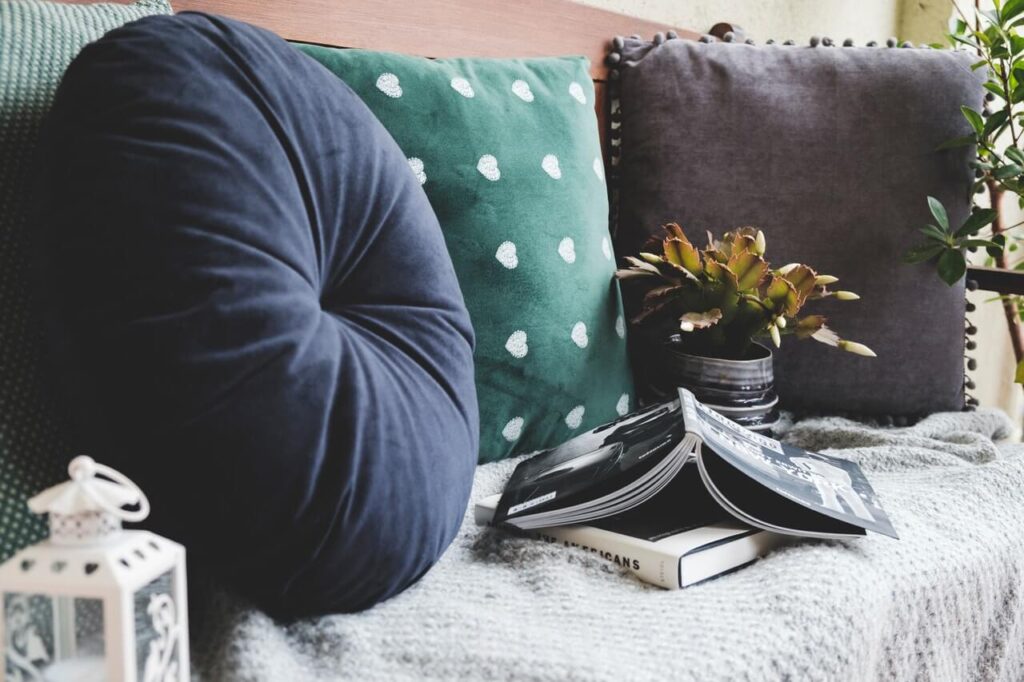 Over-achieving self care
We've technically already covered how productivity is detrimental to self-care: I mean how much more efficient can you get if you're scrubbing soap scum off the wall while taking a shower?
But how is the liver qi stagnant Western obsession with achievement detrimental to self-care?
Because of how we think self-care should look.
We have been literally sold the idea that self-care is expensive. There is an entire industry built around self-care. I should know, I'm a part of it.
What do we think of when we talk about self-care? We think about costly things. Things that cost a pretty penny or since time is money, things that may be free in terms of currency but are costly in terms of time. Things like:
hour long detox baths
expensive detox programs
$100 massages (or, yes, acupuncture treatments)
spa days
face masks
hour long yoga classes
Things that require commitments of time, dollars, and maybe even childcare hours.
There is nothing wrong with these things because they are self-care (except for the detoxes, but that's a whole thing). But if money, time, or childcare are a barrier for you doing your self-care the usual default is to do nothing.
This is because the wellness industry has a vested interest in making sure that you forget that these things are self care, too:
drinking your coffee outside
going to bed early
naps
wiggling your toes in the grass
hanging out with a pet for some scritches and snuggles
installing something like News Feed Eradicator on your browser
I am not saying that a nap is the same as an hour long yoga class or that wiggling your toes in the grass is the same as a massage.
I'm saying that lots of little things you can afford with the time and money you can budget comfortably for self-care can add up to a lot. Doing lots of little "cheaper" things is waaaaaay better than doing nothing because the self-care you "should" do is too expensive.
Progress, not perfection.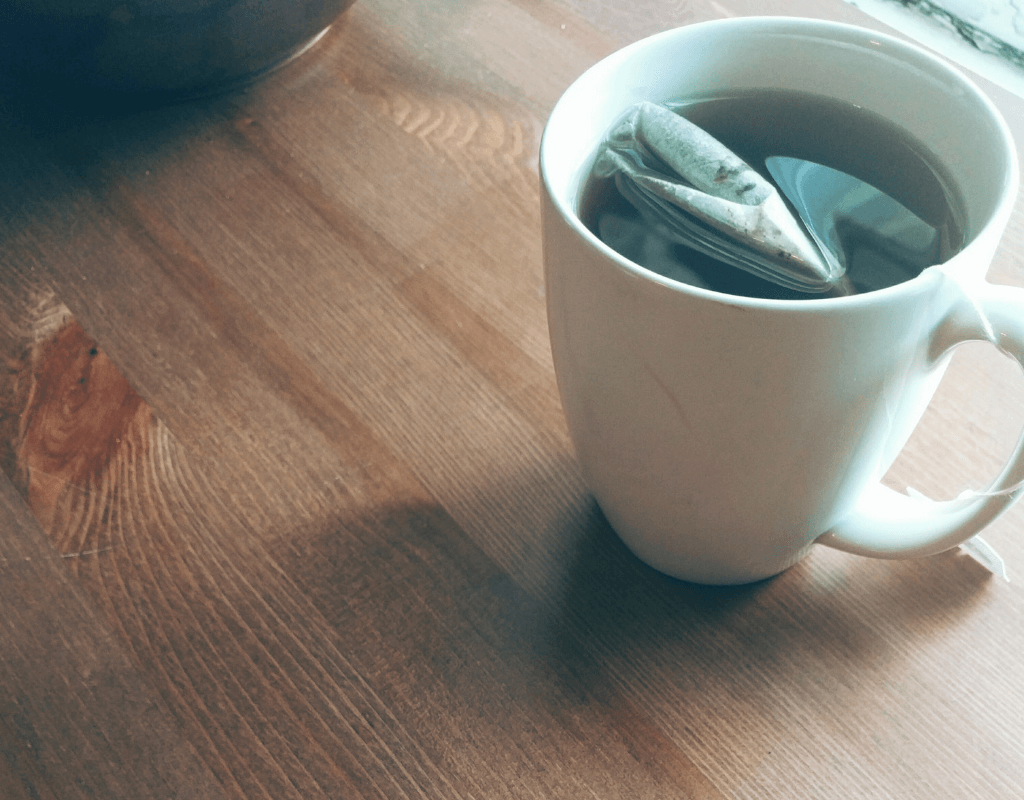 One last myth
Self-care isn't always beautiful. It isn't always positive. It isn't always comfortable.
Sometimes self-care sucks.
I used to think that self-care and health care looked like this: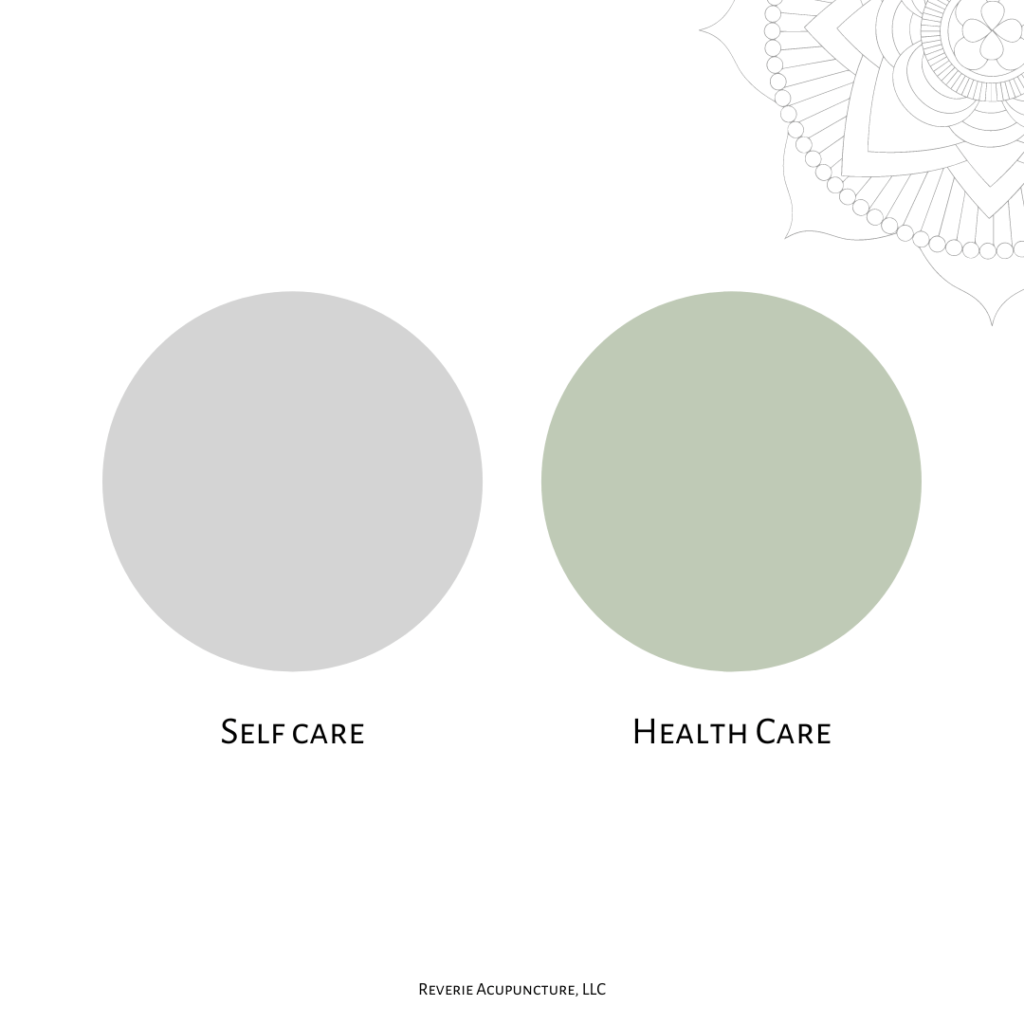 But, what I've found is that self-care and health care actually look like this: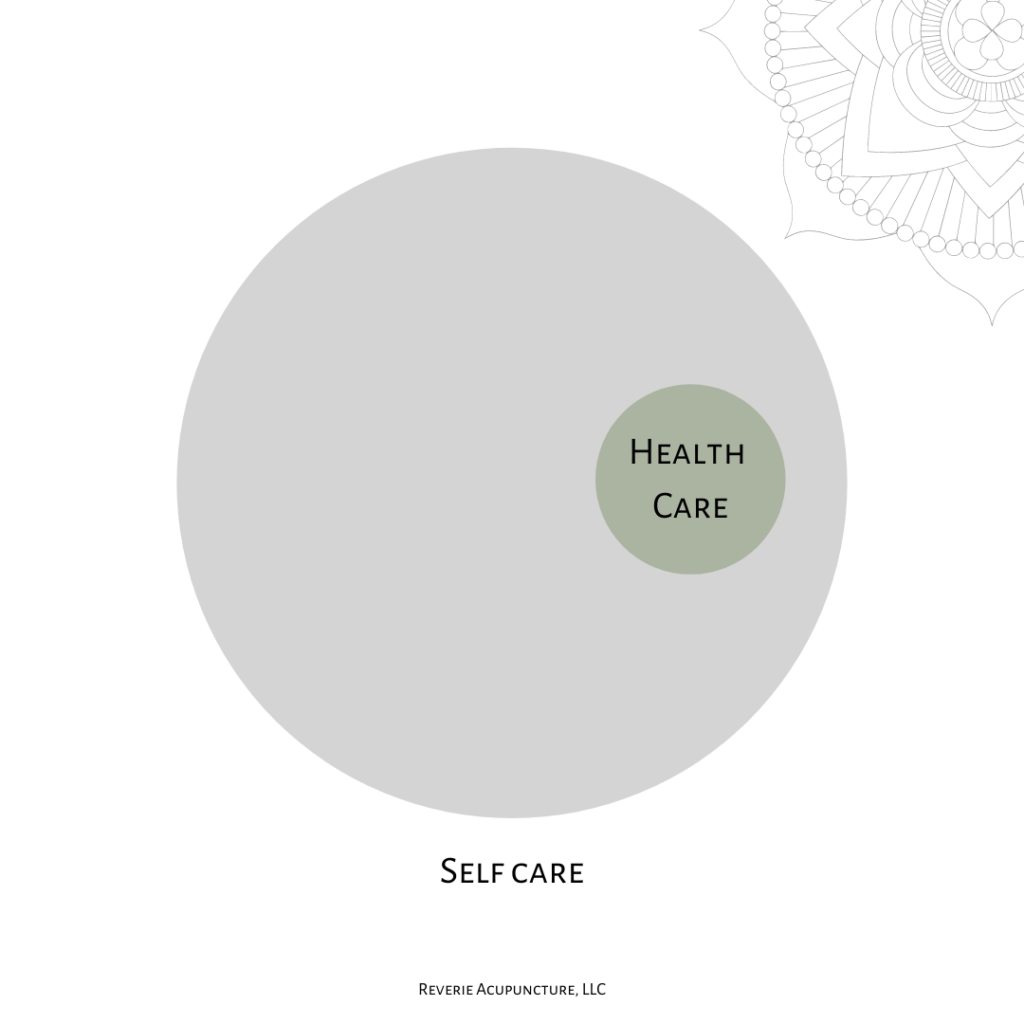 Health care is the bare minimum of what you need to accomplish to function: things like brushing your teeth, going to the doctor, and getting therapy.
And it's important to remember that a lot of people are having trouble getting even this bare minimum, either because there are barriers to access or they just don't have enough spoons.
This is why I like the stepping stone approach to self-care so much: how one person approaches it depends on the individual but the basic framework is:
1) Identify an area they can fit in a small improvement
2) Attempt improvement
3) Analyze results
4) Adjust if needed
Do you have the wherewithal to get out of bed to brush your teeth? No? Can you swish with mouthwash for 30 seconds? Yes? Do that. How do you feel? Think you can do that again tonight?
Want to create a meditation routine but don't have 15 minutes to do a sitting practice? Can you do a visualization while you do the dishes or fold the laundry? Yes? Do that. How do you feel? Can you find some time before bed to try it again with a little more focus?
Self-care isn't going from no self-care to weekly acupuncture appointments.
It's about taking small steps that work for you and fit your lifestyle. It's about continued progress towards your goals. Progress, not perfection.
The Remedies
We've already discussed the remedies but let's do a quick summary
1) Honor the self-care that you do do
Whatever self-care that you do from health care like brushing your teeth to weekly acupuncture appointments, honor it as self-care.
Think of self-care as a person and respect her. When she shows up in your life give her your attention. Let her know you see her. She'll show up more often that way.
DO NOT pretend that actions that aren't self-care are taking care of yourself. Yes, chores are important. Yes, a clean and uncluttered home is better for your health. But don't disrespect self-care like this or you will find yourself doing less and less over time.
2) Don't be perfect
Do I think everyone could benefit from weekly acupuncture and bodywork?
Heck yes, I do. That's why I do what I do.
But that's not an attainable goal for most people. We don't live in a perfect world.
I would much rather have you take little, stepping stone self-care actions every day than wait too long to do a big "perfect" spa day.
Go wiggle your toes in the grass, turn off your Facebook news feed, and mindfully enjoy your cup of coffe.
Progress, not perfection.
3) Put herbs on your ice cream
Remember, I'm not being literal here (because for most of my patients reading this you know I tell you to put them in your coffee if that's what it takes).
The point here is a lot like the one above – it's about taking imperfect action. Doing self-care in non-ideal situations.
Learn a language while you drive. Put a hot water bottle on your belly while you work. Or, try a Chinese Medicine inspired visualization while you do dishes or fold your laundry.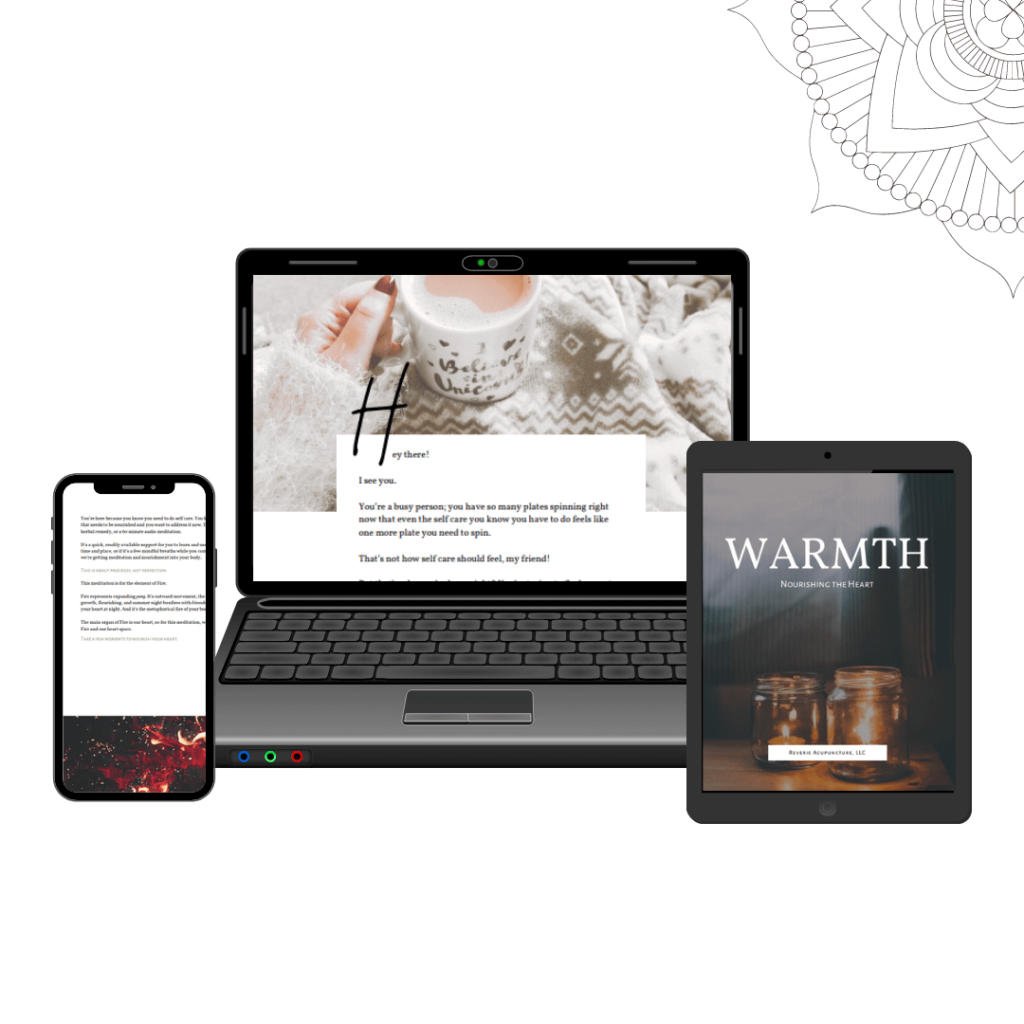 Whatever you choose to do, do it today.
Because honey, you don't need to go another day on the back burner. 🖤
Resources and links
News Feed Eradicator for Google Chrom
Wikipedia Spoon Theory
Cover and feature photo by by Lisa Fotios from Pexels
Disclaimer: I am an acupuncturist in the state of Minnesota, and the information falls within my scope of practice in my state. However, unless I have directed you here as your homework I am probably not your acupuncturist. The information in this post is for general purposes only and does not constitute medical advice. As always, check with your own acupuncturist or primary care provider before making any lifestyle changes. This post does not create a patient-practitioner relationship and I am not liable for any losses or damages resulting or relating to the content in this post.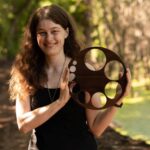 Jessica Gustafson is a licensed acupuncturist in St Paul, MN specializing in women's health and fertility. She loves working with patients through the Health Foundations Birth Center on Grand Avenue in St Paul and doing home visits in the Twin Cities area. Check out the services page for more information!
​
​Follow Reverie Acupuncture on Facebook, Pinterest and Instagram for updates! Please follow and like Reverie Acupuncture!