Services and booking
I offer a variety of services that come together so you get the care and comfort you need.
Let's start by getting to know each other…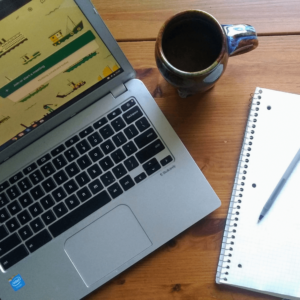 New Patient Interview – $35
This virtual appointment gives us a chance to go over your intake forms before you ever come into the office. Gone are the days of 90 minute appointments that are mostly talking! Cozy up with a cup of your favorite hot beverage and let's chat about what I can do for you.
After completion of this appointment, Acuity will automatically send you an email with an access code to the patient portal.

This appointment is required for all new patients.
Acupuncture services
These appointments are available to be booked during your new patient interview. If you have already completed your new patient interview you can schedule through the patient portal or via Acuity.
For the time being, private in-office acupuncture services are suspended until I can find a suitable location. Private acupuncture services are still available via home visit. If you are interested in in-office private acupuncture appointments, please add your name to the wait list.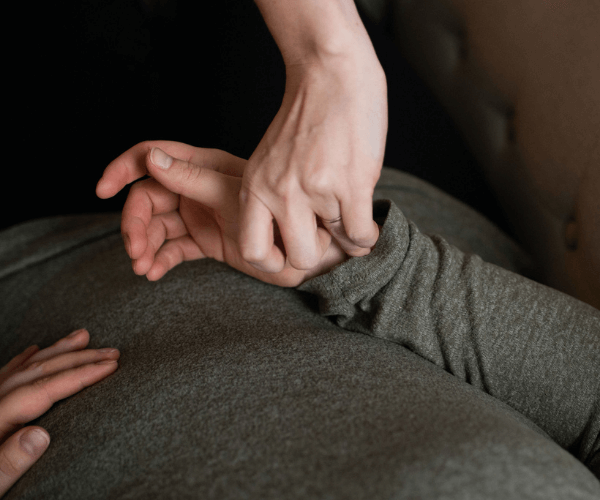 Home Visit – $95
Are you in the Minneapolis-St Paul area? I can come to you so you can relax in the comfort of you home. I will need your address before you can book, drop me a line with where you are so we can talk more.
You will need to complete a New Patient Intake if I haven't seen you in any of my clinic locations before.
You can email me to see if a home visit could work for you by clicking the button below.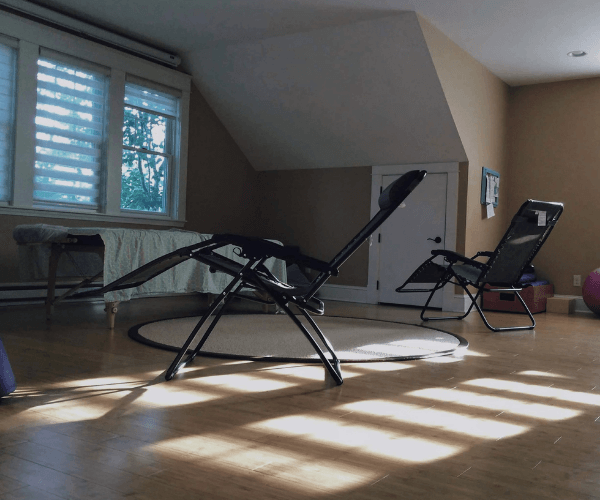 Community Acupuncture – $42
Community acupuncture is located at the Twin Cities Birth Center on Wednesdays and Fridays from 5:00 to 8:00. Street parking. Please remove shoes at door.
Community acupuncture is an affordable alternative to private acupuncture trading 1:1 care for a shared healing space. A sliding fee scale is available upon request. Please ensure you have completed your new patient interview prior to this appointment.

Please note that community acupuncture is a shared space and you will likely be sharing the space with another patient at least briefly. I cannot guarantee that we will have time to discuss adjunct therapies such as herbal remedies or dietary prescriptions.
Testimonials
Here's what some of my clinic folks had to say…
"Working with Jess has been one of the best decisions I've made on the infertility journey. She's helped me understand my cycle, and why things were not aligning. She's given me tools to create the alignment and meditations to help me stay calm. Her treatments are easy and she has a bright, fun attitude!

AK, Preconception, ART Fertility, prentatal and postpartum care
My work with Jess has helped me to better understand myself and my body, and how my emotions, behaviors, and overall health are all connected. Her passion in acupuncture and Chinese medicine is apparent and she is very engaged in helping me reach my health goals. I'm grateful for the progress I've seen!

SF, Wellness
Frequently Asked Questions
What exactly is acupuncture?
Acupuncture is the insertion of sterile, single-use, solid needles through the skin. These needles are put in specific points located all over your body. The most common ones used in community acupuncture are in the ears, the arms and hands, and the legs and feet.
If you're worried about the size of the needles, don't be. They're tiny. While most needles used in a doctor's office are roughly a millimeter wide, acupuncture needles are only a quarter of that. They're designed to be comfortable, not hurt.
How big are the needles?
You can fit 10-40 acupuncture needles inside the tip of the average hypodermic needle (you know, the kind they use for vaccinations). These single-use, sterile needles are designed to be as painless as possible.
How does acupuncture work?
Acupuncture works by stimulating your nervous system, improving your blood flow and amplifying your body's built-in healing capabilities. Acupuncture points tend to be located near "neuro-vascular bundles" (groups of nerves and blood vessels) or in muscle bellies.
Acupuncture can also release your body's natural pain-killing chemicals like endorphins and enkephalins and stress-fighting hormones like oxytocin. This impact on the endocrine system is also how it helps with fertility, cervical ripening, and menstrual regulation.
What do you mean, "liver qi stagnation?" What's wrong with my liver?
Chinese medicine speaks in a different "language" than Western Medicine. For instance, we don't diagnose disease, we diagnose patterns.
A disease is a disorder of structure or function that produces specific signs and symptoms and is not related to a physical injury.
A pattern is a constellation of signs or symptoms that form the root for many possible diseases, which arise before the disease manifests and can predict likely outcomes.
These patterns are often defined by categories of function: "organ" systems or qi, blood, yin and yang imbalances. So if your liver qi is stagnant, nothing is wrong with your liver. I'm categorizing you by pattern so we can treat you appropriately.
Do you accept insurance?
No, I do not. I do take HSA and FSA and, if needed, I can get you copies of your invoice to submit for reimbursement.
What can acupuncture help with?
Acupuncture is part of a comprehensive system of medicine that has been used for over 5000 years. Before the development of modern medicine, this was Asia's primary was to treat everything from minor bumps and bruises to managing the pain of Stage IV cancer.
So it can help with anything.
However, acupuncture and herbs are better for preventative and gentle interventions. It is not a substitute for Western interventions like chemotherapy or setting broken bones.
I see patients for fertility, menstrual regulation, postpartum depression and anxiety, discomforts of pregnancy, cervical ripening, after pains, musculoskeletal pain and so much more.
And a few more kind words…
After a thorough intake over the phone, Jessica had several practical recommendations for me to try with the goal of helping my body get through this process more easily. Within a day or two I noticed that I was feeling improvement in my energy, mental state, and physical symptoms.

Jessica is very genuine, personable, professional, thoughtful, and caring person. I highly recommend her to anyone.

TV, Wellness
I started seeing Jess at the beginning of my pregnancy to ease my ongoing anxiety and help overall mental health. I visited her regularly throughout my 41 weeks and I am so happy I did. I felt relief & my body was working more effectively as a whole. I received acupuncture the evening prior to the 41 week mark & I began having contractions five hours later.

Thank you Jess for helping me deliver my baby the way I WANTED to.

BM, Prenatal, labor prep, and cervical ripening