Just need a quick link to book online? Click below!
Please note – prices for private treatments will be increasing next month and will be effective as of October 1st, 2019. Existing patients can see the new financial and short notice cancellation policy in the patient portal. New patients will have the prices listed in the Financial and Short Notice cancellation intake form. Prices will be updated by the evening of September 30th, 2019.
The price of community acupuncture will remain at $35.
Thank you!
At Reverie Acupuncture, I offer the following services:
Community acupuncture
Private acupuncture home visits
In-clinic intrapartum and postpartum visits
Mother warming postpartum visits
Doula services (coming Fall 2019!)
$35
Community acupuncture is in the upstairs yoga studio of the St Paul Health Foundations Birth Center from 5 PM to 8 PM, Wednesday and Friday evenings.
Appointments can be scheduled through Acusimple. Walk-in appointments can be taken on a first-come, first-serve basis with priority given to scheduled patients. To ensure treatment, please schedule online by clicking the button below:
If you want to know the differences between private acupuncture appointments and community-style treatments, check out this blog post.
Private Acupuncture Services
Outcall acupuncture services
$60-90 + travel fee

Private outcall acupuncture is done in your own home and is great for birthing people on bed rest or for those who cannot make it to community acupuncture.
Intake appointments are $90 + travel fee for a 90-minute session.
This appointment is required for all patients who are not already established with Reverie Acupuncture. If you have already had an intake appointment or have attended at least three community acupuncture appointments, feel free to schedule a follow-up appointment unless you would like the additional time.
Follow up appointments are $60 + travel fee for a 45- to 60-minute session. These appointments are for patients who are established with Reverie Acupuncture.
Please note that due to space limitations, private acupuncture is available only during home visits or postpartum and intrapartum visits to the birth center. There is a $1.10/mile fee for traveling. Please contact me for estimates.
In-clinic intrapartum services
$60 (+$15 for each quarter hour past the first hour)
Intrapartum, or "during birth" acupuncture is a specialized service for a birthing person and is meant to support them through labor. It is most helpful in latent phase or early active phase and consists of bodywork, positioning and gentle needling (if needed.) This appointment is best for established patients and has a recommended maximum of 2 hours.
If requested during community acupuncture hours at Health Foundations Birth Center, this service is available for $35.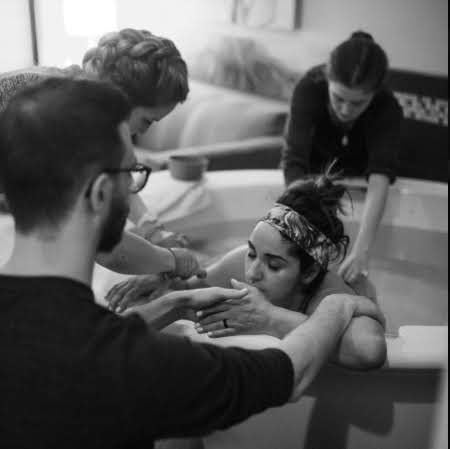 In-clinic postpartum treatment
$60
This is a private visit at Health Foundations Birth Center in the hours immediately after birth. Acupuncture at this time can help with energy and give you a head start on recovery.

The appointment is 60 minutes.
Outcall postpartum visit with motherwarming
$60 plus travel fee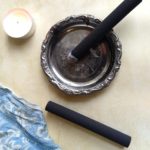 This visit, best done 4 to 5 days postpartum, can help with recovery, milk production, and energy. Mother warming is a moxibustion technique, meaning it involves the burning of moxa sticks. Moxa sticks are compressed sticks of mugwort which burns at a temperature helpful in stimulating the nervous, circulatory and endocrine systems.
The appointment is 60 minutes. There is a $1.10/mile fee for traveling. Please contact me for estimates.
Doula Services
I am pleased to announce that I will be offering doula services in the Fall of 2019! If you are interested and would like to keep up to date, sign up for my newsletter by clicking the button below.
Financial Policy
I do not take health insurance, but invoices are billed with 24 hours. I am more than happy to email you the invoice and the notes from your session for you to submit to your insurance. Many patients will use their HSA or FSA cards but a note of caution: sometimes Square will reject HSA or FSA cards. Since payment is due at the time of service, please make sure to have another form of payment available should your HSA or FSA card not go through.
I accept cash, checks, and credit cards. Returned checks are subject to an additional $30 fee.
Cancellation Policy
Appointments are subject to a 24-hour cancellation policy: if appointments are canceled with less than 24-hours notice they will be subject to a charge of 50% of the appointment cost. Some exceptions apply: if a birthing person goes into labor and is cancelling a cervical ripening or birth prep appointment, they will not be charged for the cancellation.
Please contact me at the time of cancellation for other exception details.
The most effective means of cancellation is through the patient portal and can be done at any time of day. You may also email me at jess@reverieacupuncture.com
More than 3 short notice cancellations or no shows within a three month period will result in a six month period of payment in advance.
If you are more than 15 minutes late for your appointment, I may attend to another patient before I get to you. If you are the last appointment of the day and arrive after 7:30 we will reschedule. You can always send me a quick email to let me know if you're going to be late.
Walk-ins are not subject to any cancellation fees but no walk-ins are taken after 7:00 and priority is always given to scheduled appointments.