Traditional medicine for modern times
Using ancient wisdom to support birthing people and their families, from preconception through postpartum
Humans have always been scientists. For millennia we have used trial and error to create, tweak, and improve everything from physics to medicine. These ancient scientific systems formed the basis of our traditions and these traditions that have survived this long have done so because they work.
Traditional Chinese Medicine is no different. 5000 years of trial and error produced a rich medicine ideal for preventative care. It includes many modalities including herbalism, acupuncture, cupping, bodywork, breathing techniques and so much more.
I use Traditional Chinese Medicine and the framework of seasonal change to help birthing people and their families move through the seasons of life.
If you're tired of the cookie cutter model of medicine where everyone is supposed to fit a template of ease or disease then a holistic or functional model might be for you. I use holistic medicine in the following ways: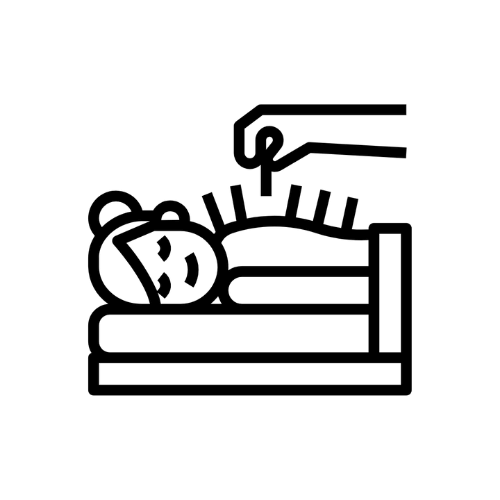 Acupuncture
Acupuncture is the use of single-use, sterile, small-as-a-hair-on-your-head needles to stimulate blood flow, lymph drainage, and nervous system impulses (which we call qi and blood)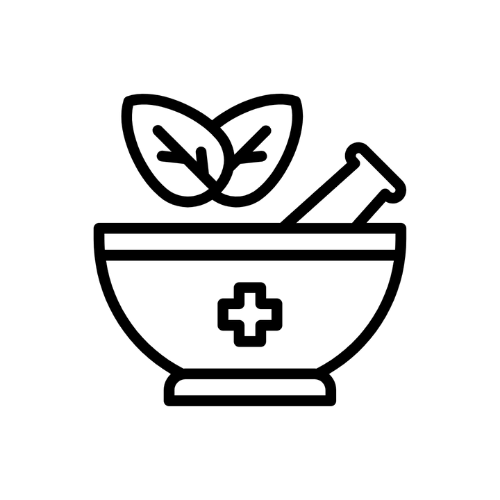 Herbalism and plant allies
Traditional Chinese Medicine relies heavily on herbs in combinations called "formulas". But flower essences and diet changes can be helpful for many conditions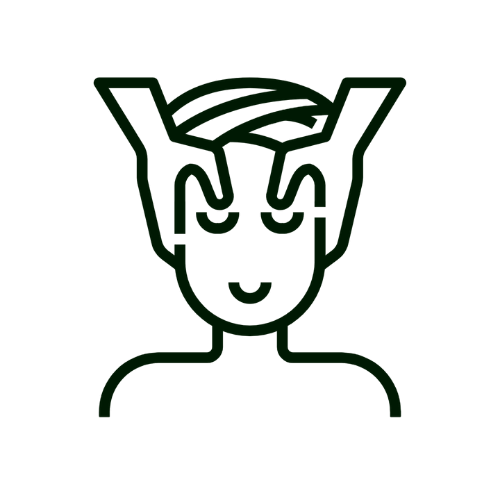 Massage and bodywork
The traditional bodywork associated with Traditional Chinese Medicine is called Tui Na. I also use Western physical techniques Swedish massage and Trigger Point and energetic work like Craniosacral and Reiki.
Please note that all in person services are suspended until further notice for the health and safety of the patients at Health Foundations. Booking for virtual appointments will allow for proper screening and keep new families and their little ones safe and happy.
When the sages treated a patient, precaution was always emphasized. They did not treat those already ill, but treated those who were not yet ill.

Now, when drugs are employed for therapy only after a disease has become fully developed, when [attempts at] restoring order are initiated only after disorder has fully developed, this is as if a well were dug after one is thirsty, and if weapons were cast when the war has already broken out. Would this not also be too late?
Nei Jing Su Wen, Chapter 2
Acupuncture
Initial intake
$110
90 minute private treatment
For new patients
Detailed intake with health history
Additional bodywork, cupping, or moxa if needed. Cost of herbs not included.
Follow up
$75
60 minute private treatment
For established patients
only
Detailed intake and acupuncture treatment
Cost of herbs not included

Follow up deluxe
$110
90 minute private treatment
For established patients
only
Additional bodywork, cupping, or moxa if needed.
Cost of herbs not included


Home visits are available for an additional $1.10 per mile from the Health Foundations location
Community acupuncture is offered at the Health Foundations location Wednesday and Friday evenings from 5 to 9 PM. Community acupuncture has a sliding fee scale of $35-50.

Community acupuncture differs from private acupuncture in that:
* it is done in a shared space so there are limitations regarding privacy
* herbal and dietary consults are limited due to time constraints
* bodywork is limited in all cases except for cervical ripening/"labor induction" appointments
* scheduled appointments are prioritized over walk-ins (As of 3/14/2020 walk-in appointments are suspended until further notice)
Take Their Word for It
Jess is a wonderful provider who gives you a feeling of ease, and wields her needles with care and love for her patients and real concern for their health. Even if you are hesitant I would encourage potential clients to reach out and ask Jess any questions that are holding you back, she is very open and welcoming to all questions.
AA
General wellness
I had been having chronic issues like night sweats and jaw pain. The treatments and the guidance on managing my symptoms has reduced my jaw pain greatly and I've been free of nights sweats since making the recommended changes to my diet.
I would recommended Jessica because she has a wonderful combination western and eastern health styles and uses them to help you better understand your body and the treatments needed to help you heal.

MM
Hormonal imbalance and musculoskeletal pain
Thanks to (near) weekly visits for about 2 years, I am much more aware of how my body is affected by the food i put in it, and I am much more aware of the cycles my body goes through. Acupuncture has helped to balance my digestion, have a more regular reproductive cycle, and helped me through a healthy and balanced pregnancy.
AW
Anxiety, fertility, and pregnancy care
Herbalism and plant allies
Diet therapy consult
$75
60 minute appointment
Discuss diet and lifestyle changes based on Traditional Chinese Medicine diagnosis
Follow-up care plan emailed after appointment.
Ideal for patients who do not want needling and would like to harmonize through dietary changes

Herbalism consult
$75
60 minute appointment
Discuss Traditional Chinese Medical formula for your pattern
Follow-up care plan emailed after appointment. Cost of herbs not included.
Ideal for patients who do not want needling and are concerned about herb/drug interactions
Moxibustion treatment
$75
60 minute appointment
Moxibustion to one or more points or channels based on Traditional Chinese medical diagnosis
Take home moxa not included
Ideal for postpartum recovery, optimal baby position, and chronic illnesses related to yang deficiency

Want to have a chat on the phone?

I'm a one woman shop and the interests of uninterrupted appointments with patients, I schedule phone calls via Calendly. If you have questions you need answered before you schedule your first appointment, schedule a chat and I'll give you a call.
For a faster response, send me an email at jess@reverieacupuncture.com. Looking forward to hearing from you!
Massage and bodywork
Massage
$75+
Available in 60 or 90 minute increments
Massage work to help with pain and discomfort, loosen muscles, and move lymph
Swedish relaxation, trigger point, Tui Na, and craniosacral
For new massage patients: please include name of referring practitioner or friend. If you have no referral, please note "No referral" while scheduling and we'll have a quick chat!

Reiki
$75+
Available in 60 or 90 minute increments
Energy work that can be hands on or off that can help with deep relaxation or induce a meditative state
Contact via email for distance Reiki
Usui style, Level 2

Cupping
$40+
Available in 30 or 60 minute increments
A flame creates a vacuum in a glass cup can suction tissue to move lymph and blood and release muscle tension
Cupping leaves marks
Sliding cupping only available in 60 minute treatment

To view the Financial Policies, Short Notice Cancellation Policy, and Insurance Policies please check out that section of the Privacy Policy:
Still not convinced?
Since then starting acupuncture, I have experienced dramatic results in a very short amount of time. More energy, better awareness of my body's needs, better digestion, less painful periods, and smaller hormonal- emotional swings. I am feeling hopeful about conceiving but also super grateful to slow down and get my body realigned first. I highly recommend acupuncture with Jess.


WW
Fertility and general wellness
I started seeing Jess at the beginning of my pregnancy to try and help ease my ongoing anxiety and help overall mental health. She was warm and welcoming but made sure to thoroughly explain everything that she would be doing and why it would benefit myself and my growing baby. I visited her regularly throughout my 41 weeks and I am so happy I did… my anxiety subsided, I felt relief and my body was working more effectively as a whole.
BM
pregnancy support and perinatal anxiety
Toward the end of the pregnancy, Jessica worked to help prepare my body physically for labor which I truly believe contributed to a quick and safe labor/delivery. My last prenatal appointment was at 40 weeks and my water broke a few hours after that appointment. Jessica is knowledgeable, extremely kind, and offers so much encouragement and support. She's truly amazing to work with and I highly recommend that anyone struggling with any aspect of pregnancy consider working with her.
JG
Birth preparation