Have you turned on your air conditioning yet? I don't know what it is about 2020, but a hot and humid Small Fullness seasonal node is not what I expect from Minnesota.
This year is weird. But hey, at least we are getting thunderstorms now.
Last week we entered the second seasonal node of summer and this post will cover the diet and lifestyle changes we should keep in mind as we move more deeply into the season of fire.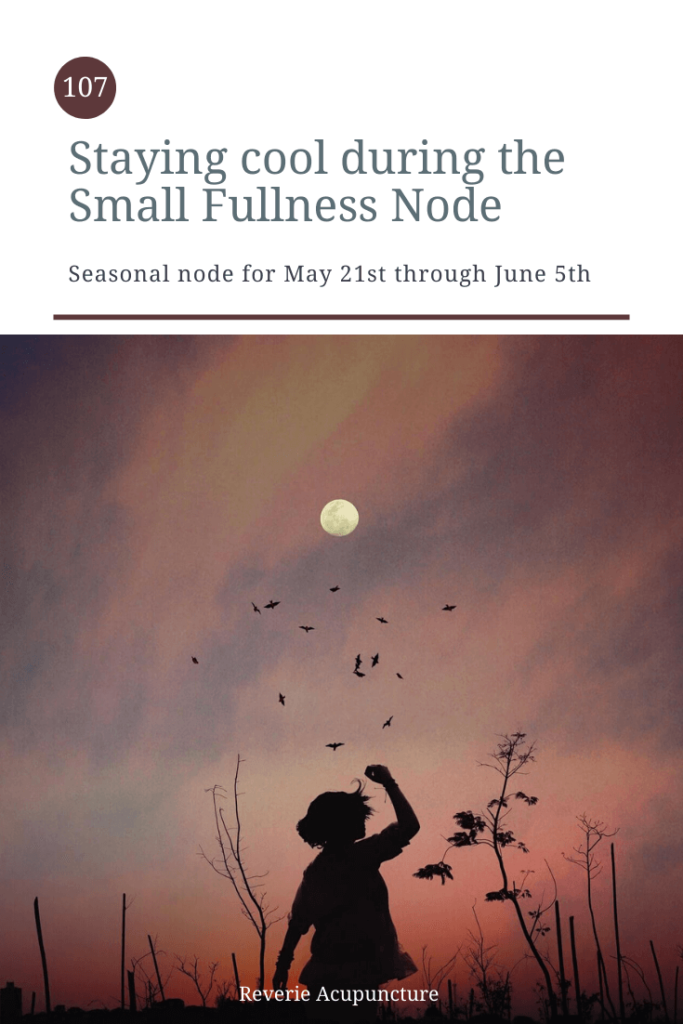 The information in this post is for general purposes only and does not constitute medical advice. This post does contain affiliate links, for which I will receive a small commission at no additional cost to you. For more information please see my privacy policy.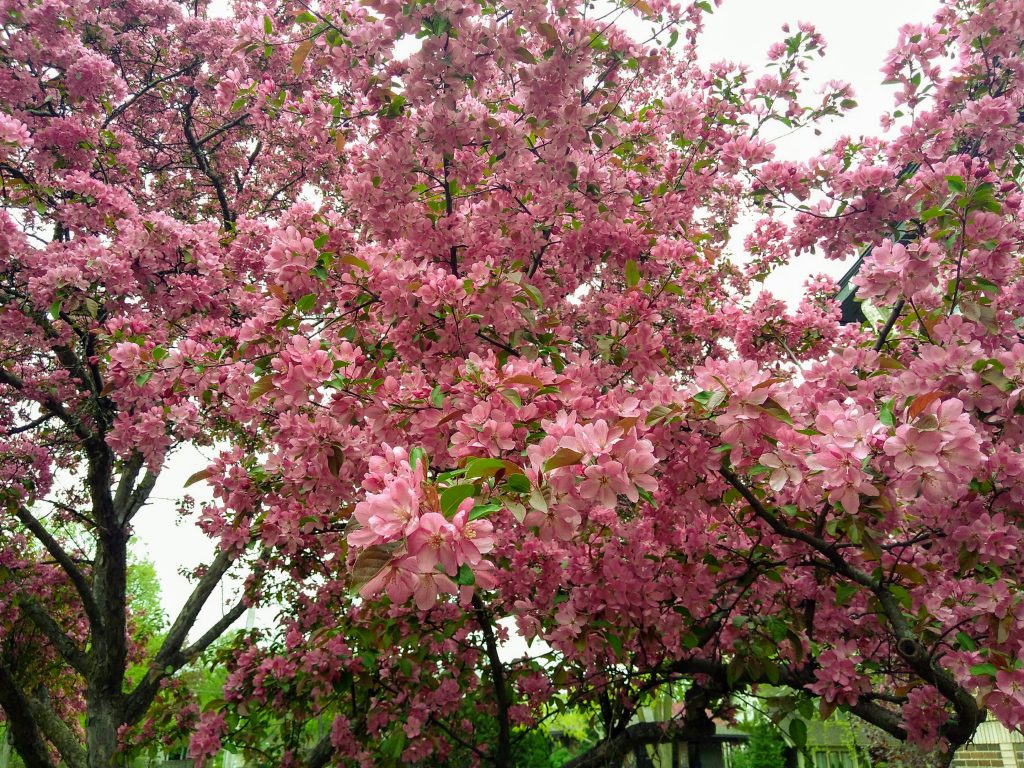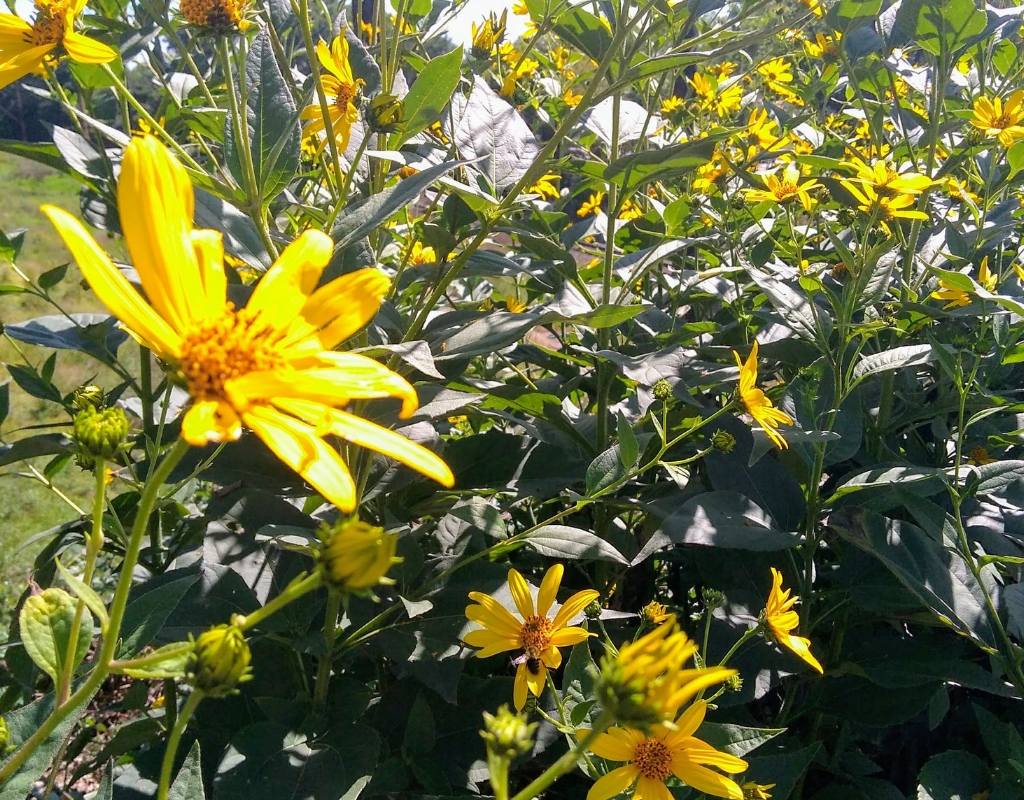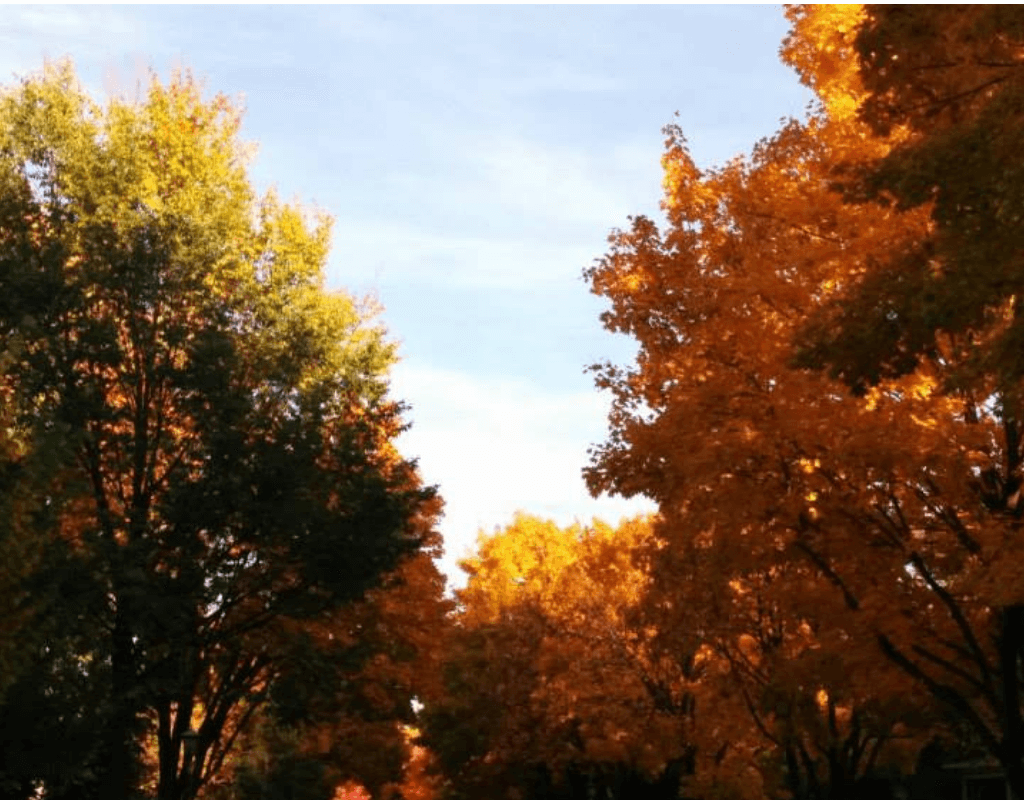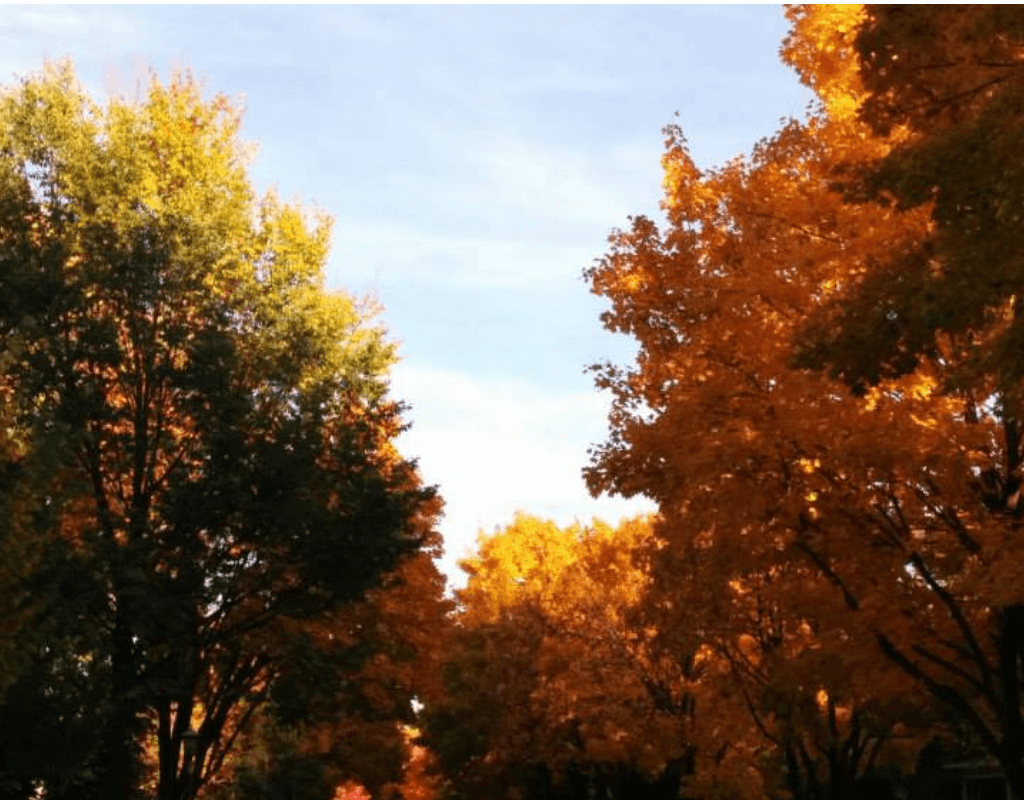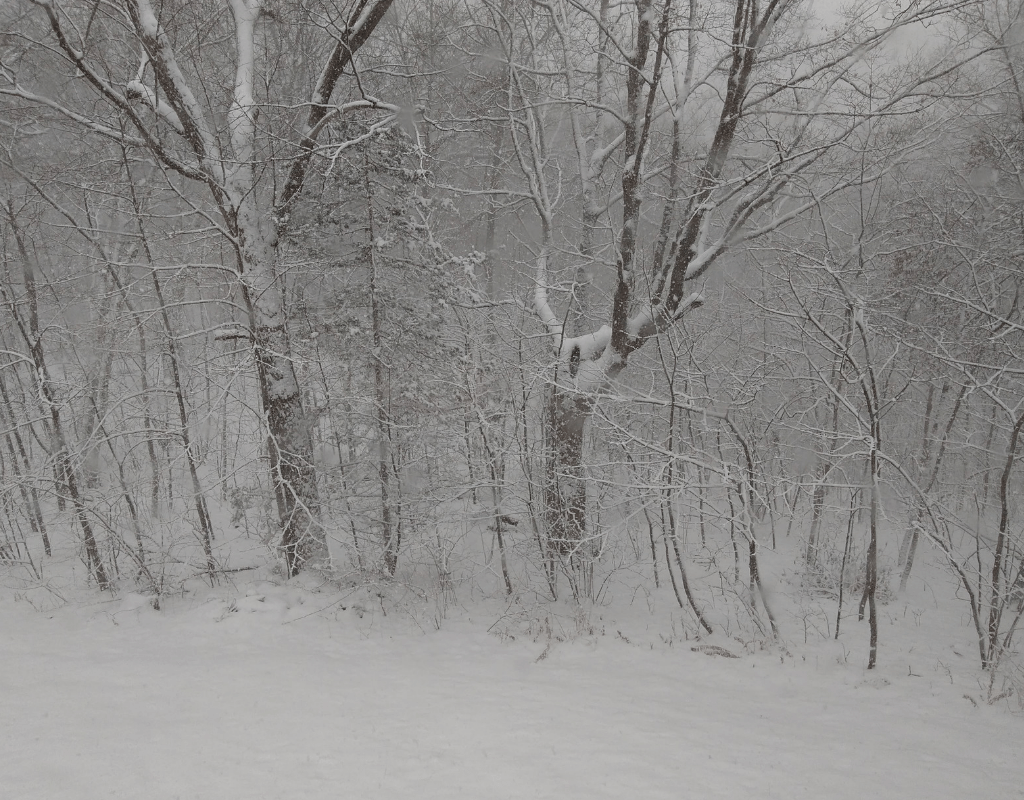 The Small Fullness seasonal node runs from May 21st to June 5th.
If you haven't felt the impact of yang on the weather in your area yet, you soon will as the sun gets stronger and the temperature rises (at least, here in the Northern hemisphere).
And with that increase of yang and heat comes humidity which makes the focus of this seasonal node preventing the accumulation of heat and dampness in the body.
To do that, we start at the same place we did last seasonal node: mindfulness and balanced emotions.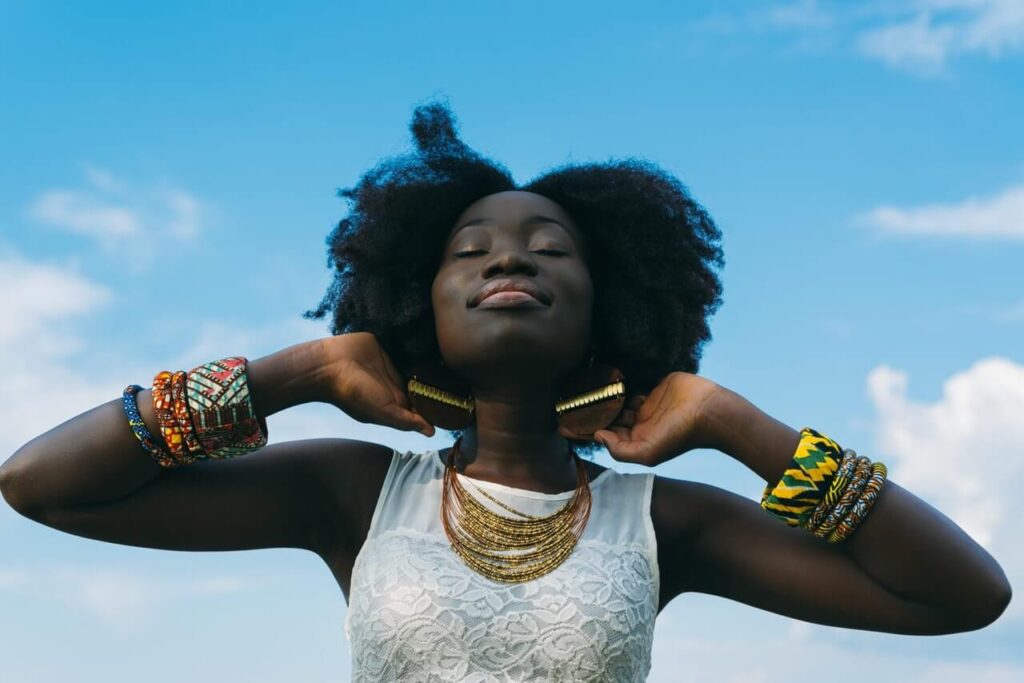 Mindfulness
There isn't a lot to say about mindfulness that I haven't already said at the beginning of summer or in other seasonal nodes.
Mindfully processing emotions – allowing them to exist and pass – is one fo the greatest lessons of seasonal alchemy.
Just like with winter, fear comes. And just like with winter, fear passes. Just like with spring, anger comes. And just like with spring, anger passes.
Resisting experiencing negative emotions only makes them strong. After all, what we resist persists.
Instead, we can acknowledge our emotions as if we were an outside observer – without judgment, but rather with curiosity.
Lao Tzu said that anxiety is living in the future, depression is living in the past, and peace is living in the present moment.
So, if you're spending a large amount of time in any "good" or "bad" emotion, ask yourself what it is trying to show you. Spend some time journaling about it or talking about it with a trusted friend.
Fresh flowers
A great way to shift your attention to the present moment is by bringing nature indoors with fresh flowers.
Flowers are temporary. Flowers are rooted in the present moment and they echo in the impermanence of the seasons in their bloom and fall.
And they're an excellent and hygge way to beautify your space.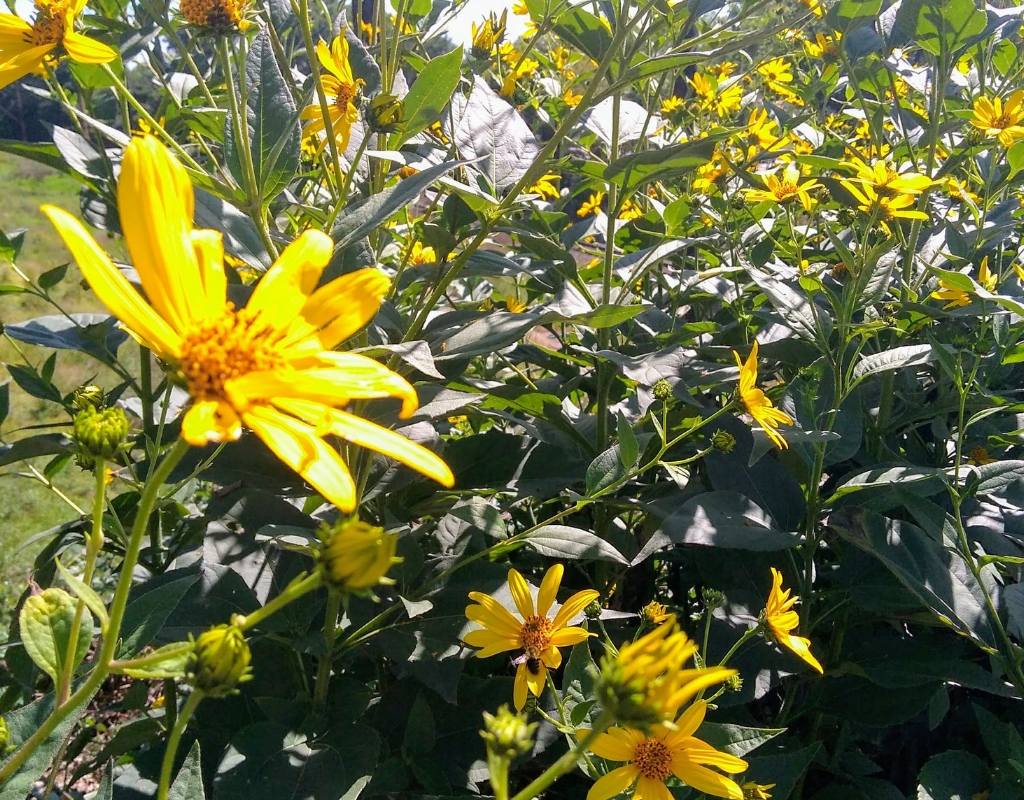 Stay cool
If you recall the beginning of summer post, one of the recommendations for the season is to avoid heavy and greasy BBQ type foods. One of the reasons we're avoiding these foods is because we're avoiding the build-up of heat in the body.
I've talked before about how terms in Chinese Medicine are more about the shape or the idea of the thing, but in this case we're talking about a literal manifestation of heat in the body: inflammation and all of its causes.
Even though we're still having cool nights and some cool days, it's important to avoid the build-up of heat now instead of waiting until midsummer.
Why? Think of it this way:
Your favorite cutting board is sitting next to the stove while you're cooking. You smell warm bamboo and realize, "Oops! Too close to the burner." So, you move the cutting board and it cools down on a different counter with no damage.
But, if you hadn't responded to that smell of warm bamboo – the hint of too much heat – you could have burned your cutting board. And then you'd be sad, like me.
Addressing the causes of heat damage now is like moving the cutting board: you're preventing damage by reacting to the signs.
So ask yourself – what warning signs of excess heat are you seeing that you could address now, either by yourself or with acupuncture and herbs?
Night sweats? Approaching burn out? Anger? Heartburn?
The list of warning signs is pretty long, and honestly you may not need to worry about only excess heat…
Treat acute conditions
Another pathogenic factor or disease-causing element of concern right now is dampness. Remember that dampness is sticky and heavy and that it has a tendency to accumulate other pathogenic factors like one of those sticky hands we used to buy out of the $0.25 machines.
Like heat, we want to address dampness now before we get to the heat of summer because with the heat comes humidity and humidity has the shape of….
Dampness!
So, in other words if we don't address our current levels of pathogenic dampness now the humidity of summer will just be another horrible layer of hot, wet blanket over what we currently have.
Now, you can address dampness like we did in the rainwater seasonal node with vegetable congee and oatmeal but who wants to be heating up their kitchen right now?
Instead, take a side step out of Chinese medicine and into Ayurveda.
An Ayurvedic approach
Check out this seasonal recipe by Kate Schwabacher, L.Ac. MSTCM of Village Acupuncture and Ayurveda out in California.
You can find the recipe on her profile in the caption to this post:
I can't speak to Ayurveda because I'm such a neophyte when it comes to Traditional Indian Medicine, but here's why I know this juice will work so well.
Cilantro (or coriander for those of you across the pond) is warm* but not hot, so it won't aggravate heat conditions OR damage the digestive system. Since it's so easy on the digestive system, our spleens and stomach can focus on processing foods, thus preventing the accumulation of dampness. Also, cilantro is handy for circulating qi, or in other words, keeping all of our body's functions circulating optimally.
Parsley is also warm, but it compliments cilantro's qi moving ability by nourishing blood. In Chinese medicine we say that qi moves the blood, but that blood carries the qi. Neither can function without the other (yin and yang, you see). Parsley is also diuretic, which will help your body directly drain pathogenic dampness.
The apple cider vinegar and honey work together. Vinegar is sour and honey is sweet. When you combine sour and sweet you build yin, or healthy nourishing fluids (like we did in the yin nourishing water).
Intuitively, adding fluids to pathogenic dampness sounds like a bad idea but think about it this way:
Pathogenic dampness is like stagnant water in a river bed. Nourishing healthy, vibrant yin is like a clear rain that raises the level of the water enough that the river can flow again, washing out the stagnant water and freshening the stream.
This is why nourishing yin in pregnancy-induced edema is a better idea than trying to drain dampness – it supports the upcoming labor and hormonal health and washes away the pathogenic dampness.
If you tried it, visit Kate's Instagram post and drop a comment letting her know what you thought!
*Kate did point out that in Ayurveda cilantro is cooling. Herbal energetics are different across traditions which is part of what makes this work so fascinating.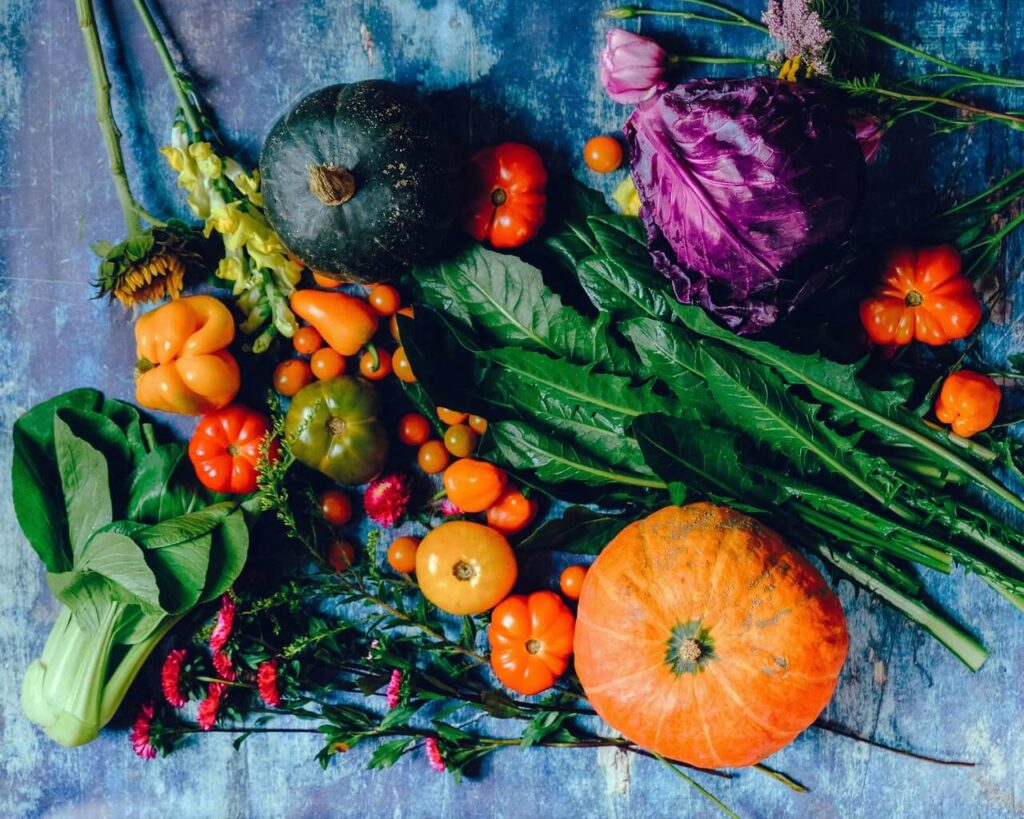 Eating for small fullness
We also want to consider draining dampness with the foods we eat, meaning that there will be a slight shift of focus from the recommendations of the beginning of summer.
We still want to:
But for this seasonal node in particular we want to add foods like beans (especially adzuki and mung beans, but any beans will do), sweet potato, cilantro, and corn.
These foods will help support our digestion while draining excess damp.
It's also a good idea to increase your consumption of room temperature water. Cold water may negatively impact your digestion, but it's a good idea to hydrate well for the same reason it's a great idea to increase yin. We want to be flushing out all of that stagnant, old damp.
Conclusion
The Small Fullness seasonal node is one more step closer to the summer solstice and follows the continued rise of yang throughout the year. However, with heat comes humidity and therefore dampness making it imperative to treat pathogenic accumulations of damp and heat before they cause issues in our bodies.
We can address damp and heat preventatively by eating foods that cool us and drain damp. We can be mindful of conditions that carry the shape of damp and heat and treat them now before they become an issue later in the season.
Like with the Beginning of Summer seasonal node, managing our emotions helps to keep our yang rising at a healthy level. And we can bring flowers indoors as a hygge and natural reminder that like with the seasons, no emotion is forever.
If you liked this blog post make sure to join my free Facebook group, RESONANCE // Seasonal Alchemy for Holistic Health.
Resources and links
Kate Schwabacher, L.Ac, MSTCM of Village Acupuncture and Ayuerveda
Kate's Instagram post for her seasonally appropriate juice
Seasonal foods list for Minnesota, Late May
Living Seasonally in the Summer
Beginning of Summer Seasonal Node
Cover image and featured photo by luizclas from Pexels
Disclaimer: I am an acupuncturist in the state of Minnesota, and the information falls within my scope of practice in my state. Kate Schwabacher is an acupuncturist and Ayurvedic practitioner in California. However, unless I have directed you here as your homework I am probably not your acupuncturist, nor is Kate. The information in this post is for general purposes only and does not constitute medical advice. As always, check with your own acupuncturist or primary care provider before making any lifestyle changes. This post does not create a patient-practitioner relationship for either Kate or I and we are not liable for any losses or damages resulting or relating to the content in this post.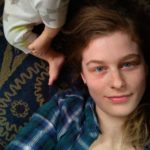 Jessica Gustafson is a licensed acupuncturist in St Paul, MN specializing in women's health and fertility. She loves working with patients through the Health Foundations Birth Center on Grand Avenue in St Paul and doing home visits in the Twin Cities area. Check out the services page for more information!
​
​Follow Reverie Acupuncture on Facebook, Pinterest and Instagram for updates! Please follow and like Reverie Acupuncture!