Summer is here!
"Wait, what?" some of you are saying, "Summer doesn't start until June 20th."
I get what you're saying. Here in Minnesota it feels like we skipped spring altogether. Two weeks ago we had a 2 day blizzard with 20 inches of snow in the Twin Cities. Today we have a predicted high of 76 and the lilac bushes are running to catch up.
But the way we think of seasons is…off. We are disconnected from the cycles of the seasons, the moon and the sun because we run off the calendars in our pockets and the light from our television screens.
It's a shame really. There is so much wisdom that our ancestors – all of our ancestors – had.
Seasonal living and the ideas that come with it aren't only rooted in Chinese medicine.
​Last December I posted a blog on living seasonally in the winter. Now, let's talk about the summer.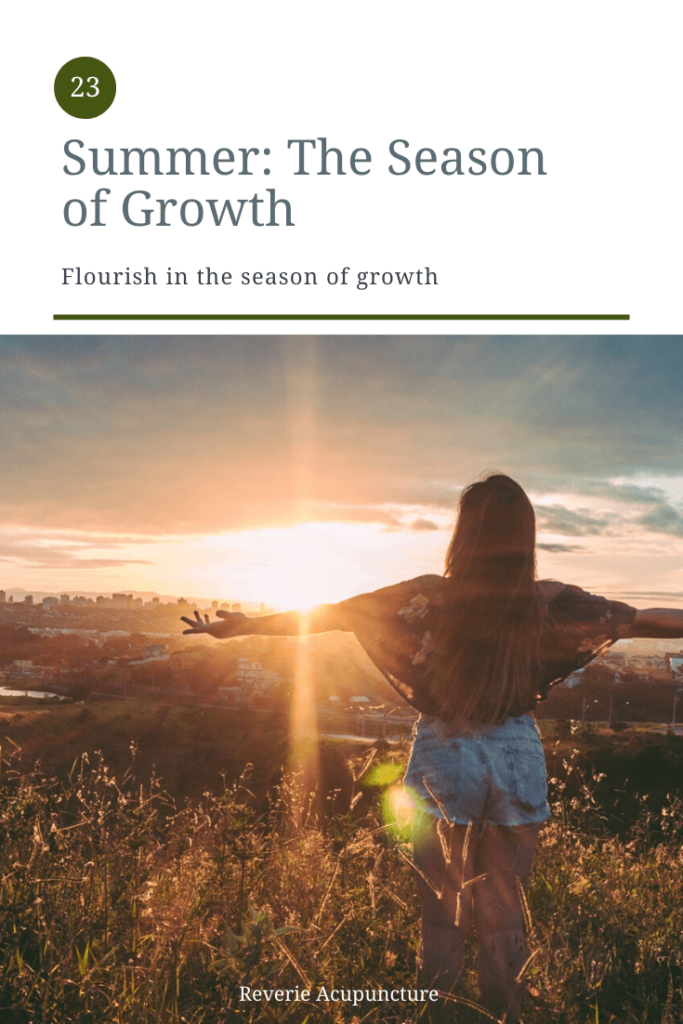 The information in this post is for general purposes only and does not constitute medical advice. This post does contain affiliate links, for which I will receive a small commission at no additional cost to you. For more information please see my privacy policy.
But first, a little back story
Thousands of years ago, we kept track of big picture ideas and plans by watching nature. We figured out how the world worked by watching animals migrate, watching the patterns of birth, growth and death and of course, observing the motions of the celestial bodies.
Our ancestors didn't have access to telescopes, microscopes or thousands of years of collected and recorded data but they were still scientists. They formed hypotheses, and observed, tested, and changed as needed. Based off our current technology some of their conclusions may seem outdated, but the overarching philosophy? The one that spans from the Ancient Celts to the Ancient Chinese? The science is sound.
The basis of elemental theory is that there are small pieces of things that make up other things and balance or oppose each other. In ancient theory these elements usually number 4 or 5 and are discussed in a broader philosophical context. In modern scientific theory the elements are literally the basis of matter.
Our ancestors developed the theory of the elements by watching the sun's movement around the world and even though we use different words, we're all talking about the same thing: the wheel of the year.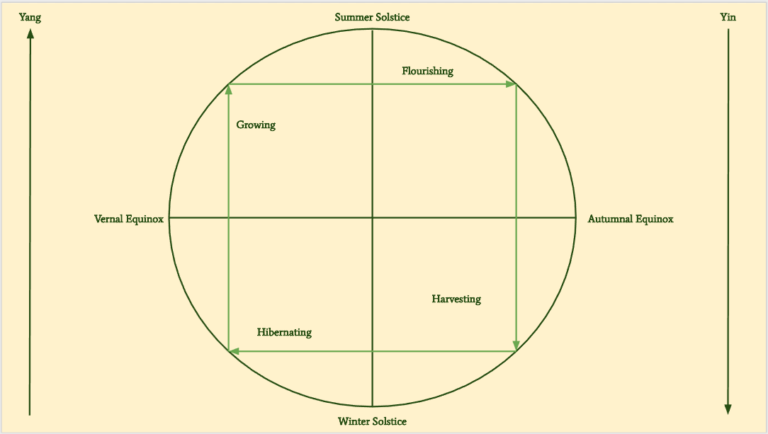 The Wheel of the Year
Years come in cycles. Shocker, I know. Across cultures, we see the year as born in darkness and cold. Yang rises from the yin of the winter solstice up through summer and becomes strongest at the summer solstice. Then it begins to decrease as yin increases until the winter solstice. And around and around we go.
The Nei Jin Su Wen divides this cycle up into the "eight weather terms":
The heaven has eight weather terms (i.e. the beginning of Spring, the Spring equinox, the Beginning of Summer, the Summer solstice, the Beginning of Autumn, the Autumn equinox, the Beginning of Winter and the Winter Solstice) and the earth has the distribution of the five elements to be the guiding principle to breed all things.

Huang Di Nei Jing Su Wen, Chapter 5
Note that there is a difference between the Summer Solstice (Thursday, June 21st this year) and the beginning of summer. Why is it so different in Western cultures if our ancestors observed the same natural phenomena?
​It's not.
You see, the Ancient Chinese aren't the only culture to divide up the year into eight sections.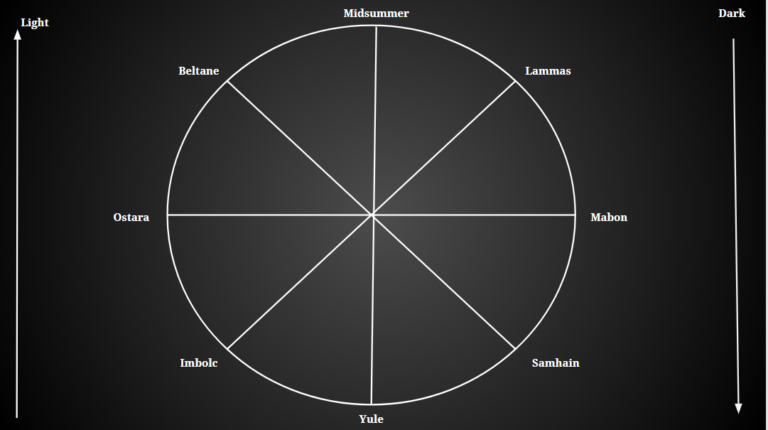 This is how the Ancient Europeans saw the year. The year was born in the dark and cold of the winter solstice or Yule. And than light grew and darkness decreased until the Midsummer or summer solstice. At the summer solstice darkness began to increase and light decreased again until Yule.
​So if we take both ideas and overlay their diagrams we get: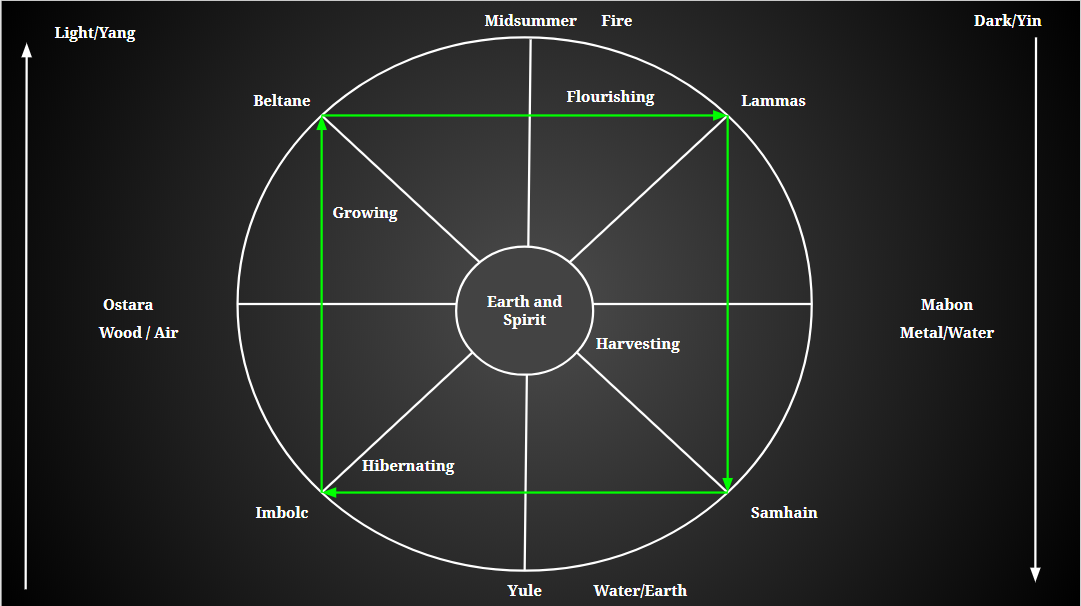 Summer starts May 1st(ish), halfway between Ostara and the summer solstice and lasts until August 1st(ish), halfway between the summer solstice and Mabon, the autumnal equinox. (Don't worry about the elements in the diagram, definitely going to be a later blog post.)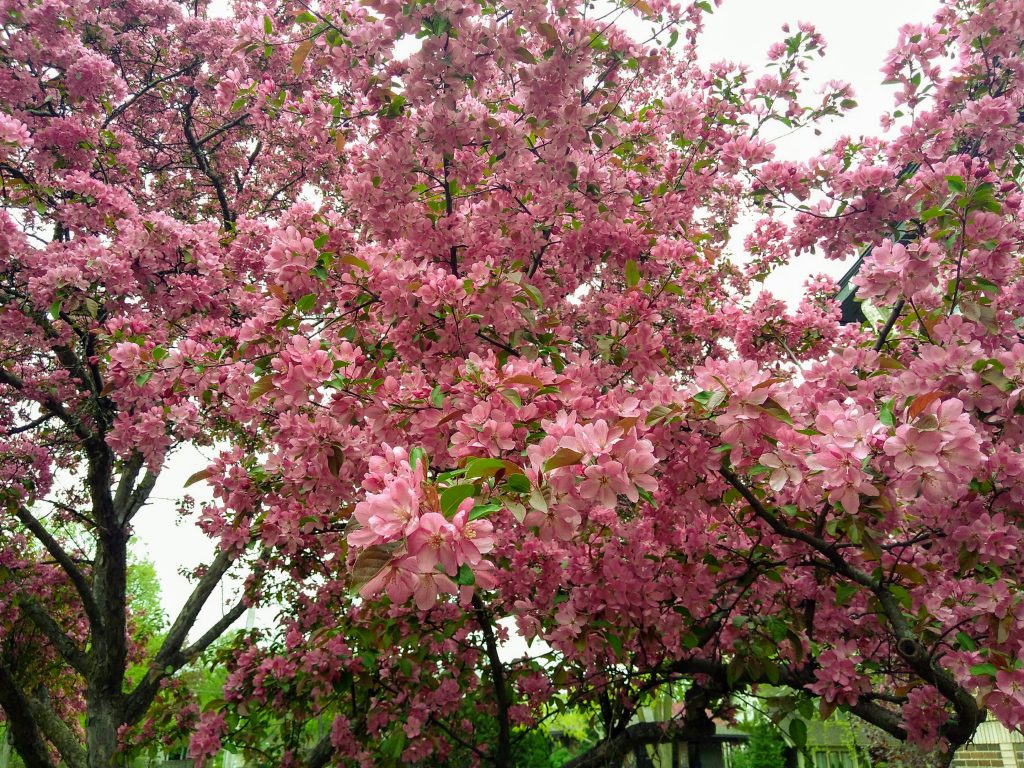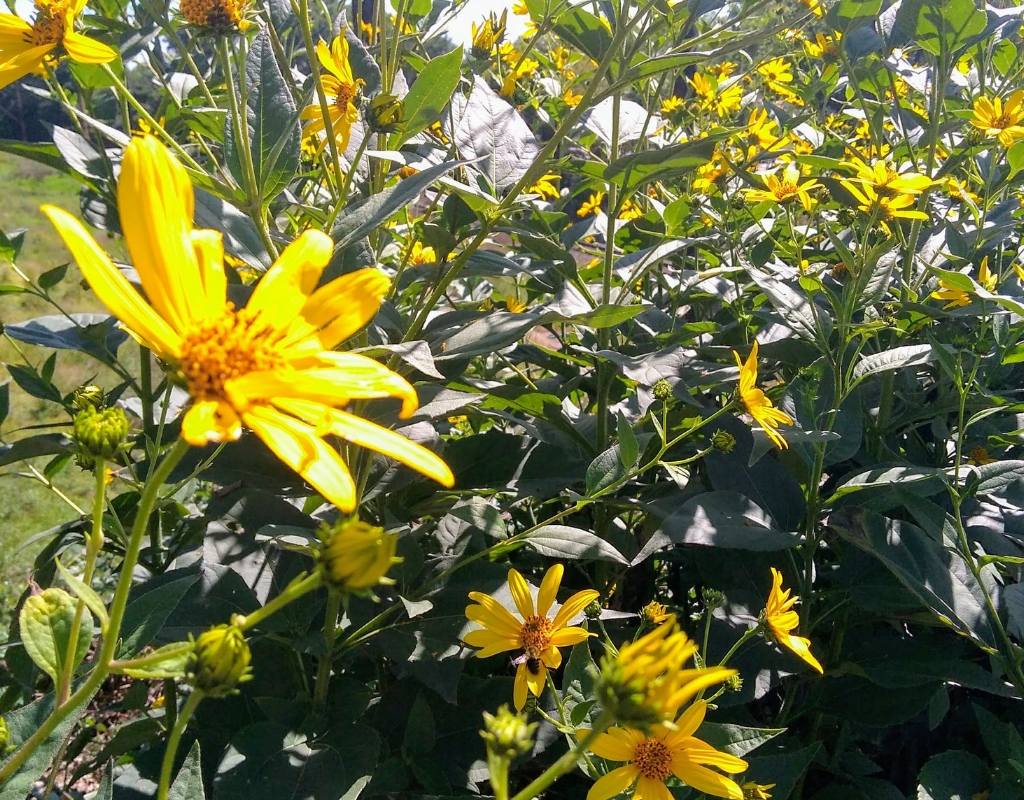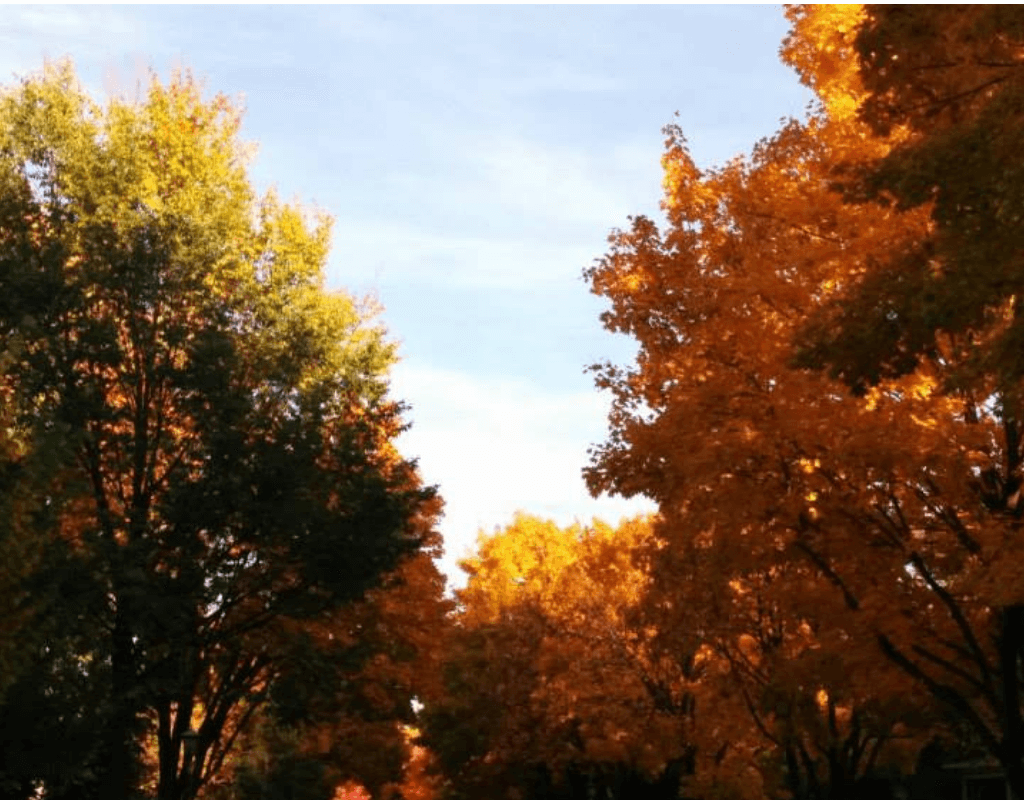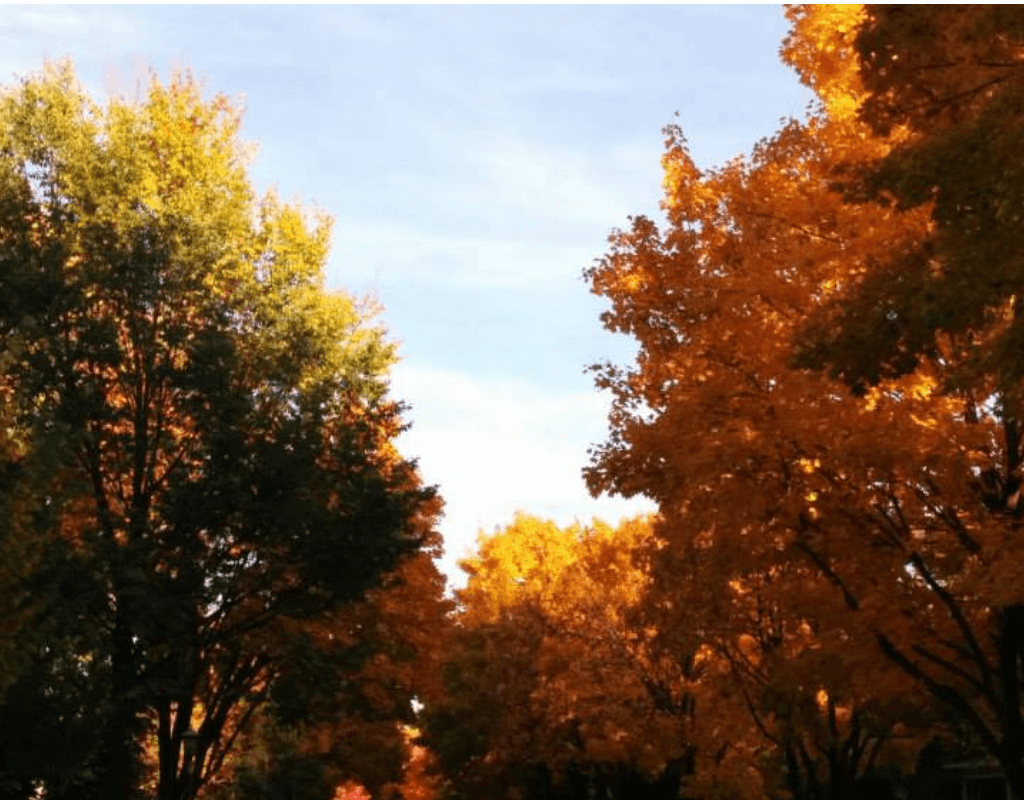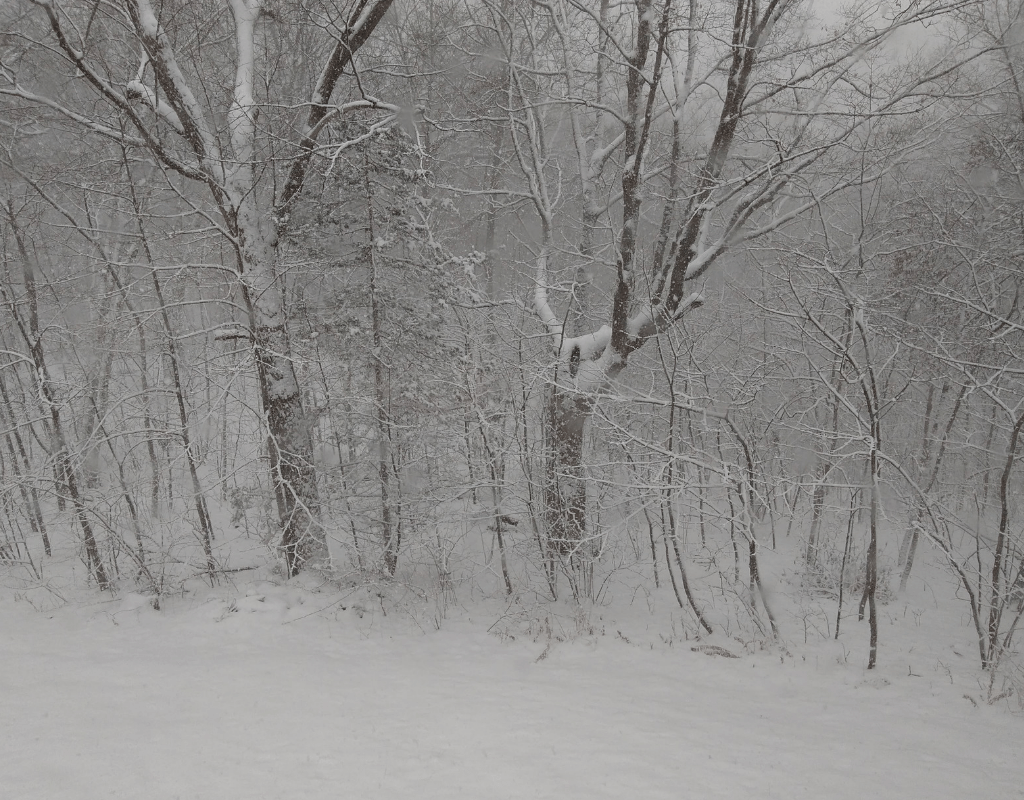 Living seasonally this summer
So if you read all of that, thank you for indulging in my nerdiest passion. I will talk about this to anybody who sits still long enough for me to open my mouth.
If you didn't, that's fine. Just know that summer started May 1st. Saying that summer starts on June 21th is like saying the day starts at noon. Moving on.
Once our ancestors started seeing these patterns they started applying the metaphor of seasonal change to life – to everything.
Both the Ancient Europeans and Ancient Chinese regarded summer as the season of Fire. Since both cultures originated in the Northern hemisphere, summer and Fire are associated with the direction South.
Both associate the season with passion, will, determination and royalty. Fire and summer are love and joy. But they're also joy gone sideways – mania, being scatterbrained, over-caffeinated jitteriness.
The metaphor goes beyond emotion. In a woman's body, summer is early to mid-pregnancy. Or in terms of her menstrual cycle, it's ovulation. That makes summer the best time to nurture both of these functions.
The Chinese also associate fire and summer with the tongue and taste, bitter and burnt flavors, heat (meaning viral or bacterial infections, or inflammation), blood and sweat.
If you can think of it being hot, red, yang, active and masculine? It's summer.
A lifestyle of fire
1. Eat for summer
Summer is the season of fast and fresh foods. This is the time of year for light sautes. Think about eating a hearty chili on the patio in 85 degree weather and 90% humidity. Now imagine a salad instead. That is the feeling you're going for. That clean, crisp, cool feeling that keeps you refreshed.
Eat lots of:
fresh fruits and vegetables of every color
room temperature drinks (ice can slow digestion)
sprouts
cucumbers
lettuces and salads
spicy foods that induce sweating (see below)
Avoid excess:
coffee and caffeinated beverages
alcohol
iced soda
ice cream
heavy meals like pizza or macaroni and cheese
Find more information on eating for summer and fire disharmonies in Paul Pitchford's Healing With Whole Foods (affiliate link)
2. Get out and move

In summer, if one fails to perspire when there should be sweating, the evil energy will be shut inside….

Huang Di Nei Jin, Su Wen Chapter 2
This is the season to get out and sweat. Go for a run, a swim, a hike. Enjoy the warm weather!
3. Sleep
According to the Nei Jing, in the summer we should "sleep when night comes and get up early in the morning". This will help properly realign your internal rhythms with natural rhythms. Just make sure to stop screen time an hour before bed.
The temperature of light that comes from your phone, computer screen or TV is about 6500K and it's almost all short wave, super active, yang blue-light. The temperature of a sunset, a bonfire or a candle is about 1500k, long wave, yin light. Exposing yourself to longer wave light before bed will help your sleep quality by triggering the correct hormonal cascades for night time.
So on that note:
4. Watch a sunset and roast some marshmallows
Spend a calming night inside with a nice candle or a beautiful night outside with a bonfire and meditate on fire.
Or go outside and watch a sunset before you go to bed.
5. Prepare for autumn
If you're the type to get autumnal allergies every year, now is the time to get treated.
6. Work out your anger issues
The summer is a time to try to remain calm. Allowing our anger to get out of control gives more wood (anger) to the fire (mania.) Doing sports to release the heat or learning to meditate to moderate our emotions are two ways of handling the anger.
7. Get out in the sun
The Nei Jing also recommends we get out in the sun. This is one of the only times of year we can naturally boost our vitamin D. Just remember that if you do go out unprotected to try to boost your D levels, only stay out half as long as it would take you to stay pink. That can be as little as 10 minutes for we pale folks. If you're turning pink, you've already done the damage.
​Also remember that sunscreen takes up to 15 minutes to cure, so wait before you hop in the lake.
Follow your gut
Deep down, you know what you need to do this summer. It's not what sounds good to your conscious mind, it's what feels good in your body and appeals to your lizard brain (with some reservations). If your body is telling you to get out and run, do it. If your body is telling you to drink green tea and watch Netflix for the afternoon, do that.
Sometimes it can be difficult to tell the difference between what we want to do and what we need to do. If that's the case, click the button below and schedule an appointment today. We'll get you out in the sunshine in no time.
Disclaimer: I am an acupuncturist in the state of Minnesota, and the information falls within my scope of practice in my state. However, unless I have directed you here as your homework I am probably not your acupuncturist. The information in this post is for general purposes only and does not constitute medical advice. As always, check with your own acupuncturist or primary care provider before making any lifestyle changes. This post does not create a patient-practitioner relationship and I am not liable for any losses or damages resulting or relating to the content in this post.
Resources and links
Check out the other seasonal living blog posts:
Winter: The season of stillness
Healing with Whole Foods – Paul Pitchford (affiliate link)
Featured photo and cover image by Victor Freitas from Pexels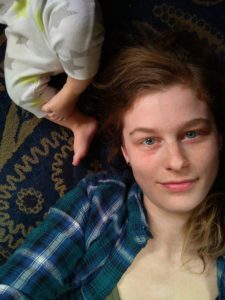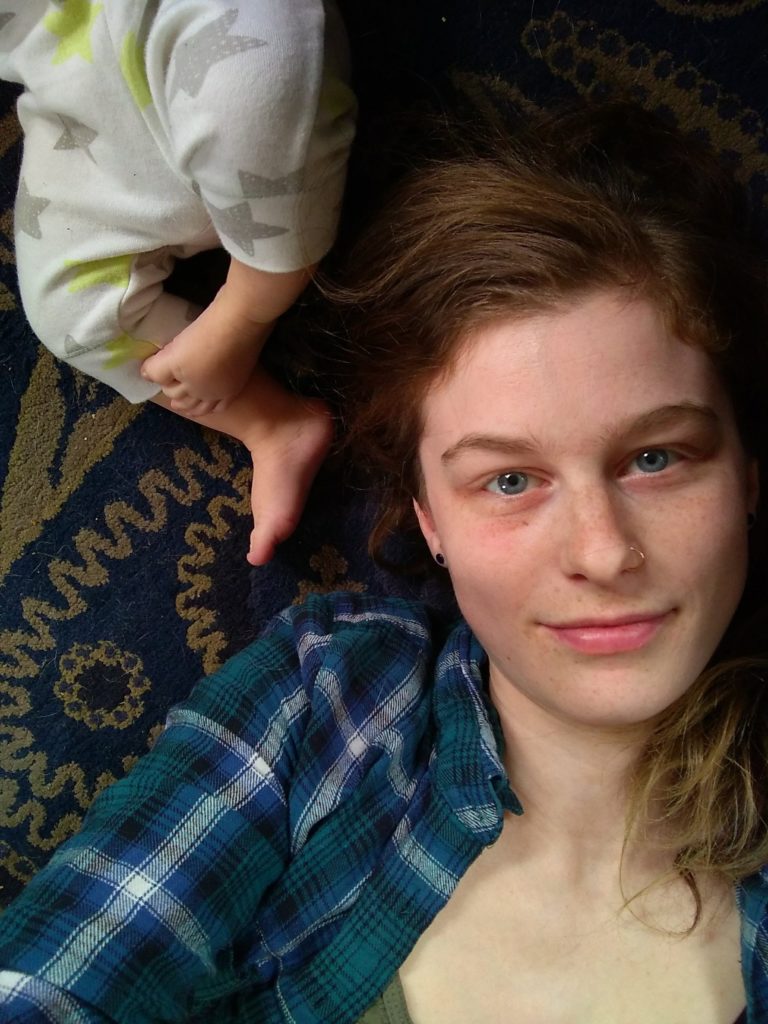 Jessica Gustafson is a licensed acupuncturist in St Paul, MN specializing in women's health and fertility. She loves working with patients through the Health Foundations Birth Center on Grand Avenue in St Paul, Naturally Well in White Bear lake, and doing home visits in the Twin Cities area. Check out the services page for more information!
​
​Follow Reverie Acupuncture on Facebook, Pinterest and Instagram for updates!