Today's round up includes a humorous look at why humans eat poisonous things, toxic positivity, and the forward leaning inversion as well as an exciting massage update for the clinic!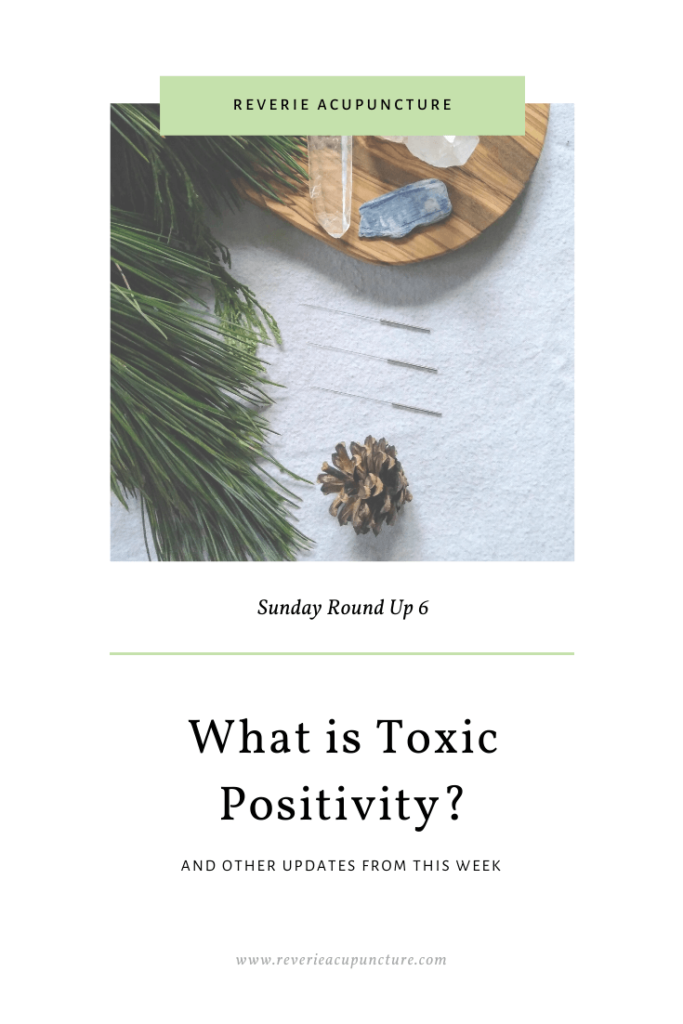 The information in this post is for general purposes only and does not constitute medical advice. This post may contain affiliate links. For more information please see my privacy policy.
There hasn't been a post in a little while and I want to apologize for that. It took a while for me to figure out what plug-in was causing issues on the editing side of my pages but I'm excited to announce that it's fixed.
I'm getting my ducks in a row for getting back into the fray but until I get a nice, meaty blog post typed up please enjoy this Sunday round-up!
We are the poison eaters
Have you ever stopped to think about why we can eat so much food that dogs, cats, and even other humans can't eat?
Humans are incredibly omnivorous and adaptable, able to find food almost everywhere.

That bitter coffee and dark chocolate you like? The bitterness is a red flag to most animals to stay away, this is poisonous.
Mint smells so delicious to us but is toxic to many insects.
Most medicinal herbs are helpful in small doses but the very things that make them helpful can make them toxic to most of the animal kingdom.
Check out this fun, fact-filled post on Tumblr.
Toxic positivity
I got into an internet argument a month and a half ago. Someone I had recently friended in a Facebook group made a comment that all people had to do to be happier was to be happier.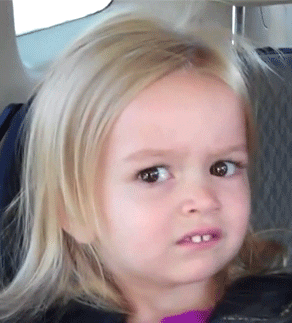 I mean, if it were that simple why would anyone choose to not be happy?
We got into a conversation about how this was a very neurotypical thing to say and how some people's brain chemistry literally wouldn't allow a shift in perspective like this.
About how saying, "You're making the decision to be unhappy" is victim blaming. They disagreed. I left the conversation. ::shrug::
This is toxic positivity. It's the belief that all happiness is a mindset shift away, and (taking it a step further) that your bad attitude or "low vibes" are what is attracting everything you dislike about your life.
Check out this article "Spiritual Gaslighting: the Unhealthy, Inauthentic practice of "High-Vibe" Culture" for more.
Forward leaning inversion
This is one of my favorite pregnancy related exercises. The forward leaning inversion can help with low back pain, hip pain, and tailbone pain and in some cases can help the baby settle into a more optimal position.
Really, I like to think about this exercise as a suggestion: "Look how much more room you'll have if you move just a smidge."
Check out this post on the forward leaning inversion.
The newest seasonal node: Great Snow
December 8th marked a new seasonal node. Check out what it means!
Clinic updates
Finally some updates from the clinic:
Massage
I have been approved for massage in the city of White Bear Lake!
Because of my history as a massage therapist, I was able to take the extra step of applying for a massage license in the city. This means that not only can I do cupping and tui na as an acupuncturist, but I can return to my roots of therapeutic and relaxation massage for those of you who aren't really into needles.
Massage will ONLY be offered to existing patients and referrals only (more on why at a later date) so if you're a current patient get on the schedule!
Yoga and acupuncture events
I've teamed up with Nicole from Revive You MN to offer combined yoga and community acupuncture events. Nicole offers a full restorative yoga class which we follow up with gentle needling while you rest in shavasana.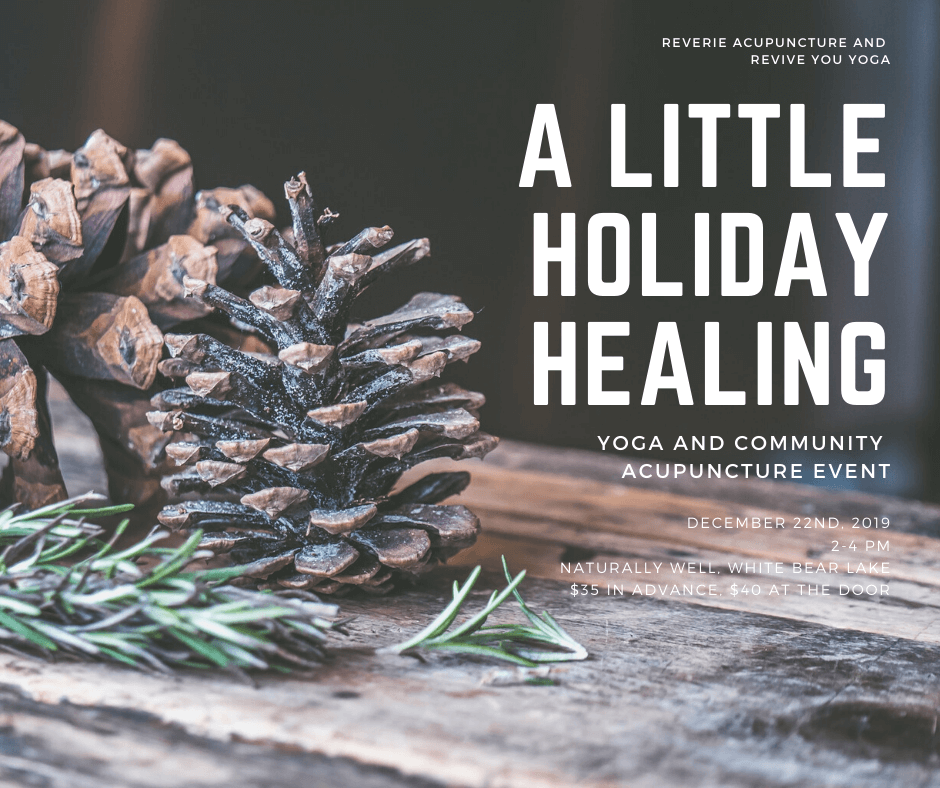 Home for the holidays? A little stressed from holiday shopping? Come and relax with us on a Sunday afternoon for some yoga and acupuncture. Nicole of Revive You yoga and I are here to help you let your stress float away, making room for holiday cheer, memories, and more.

Tickets are $35 in advance, $40 at the door. Click here to reserve your spot. 4 spots are already taken so reserve it before it fills up!
Also, we've scheduled some classes for January and February as well, so make sure to check those out!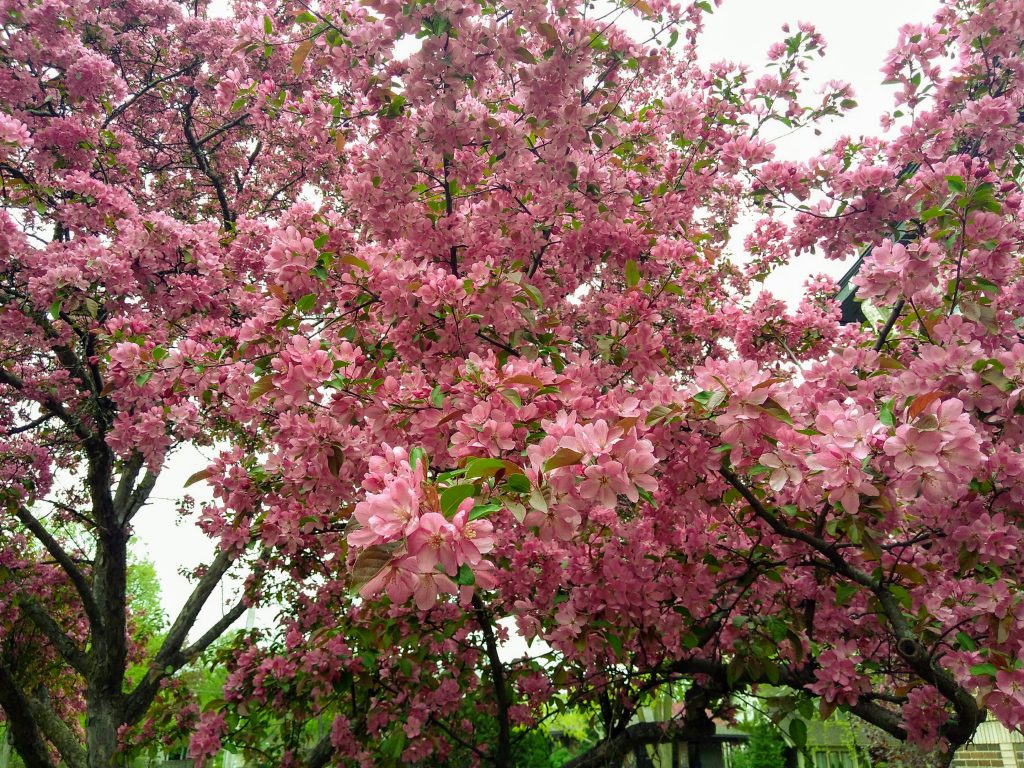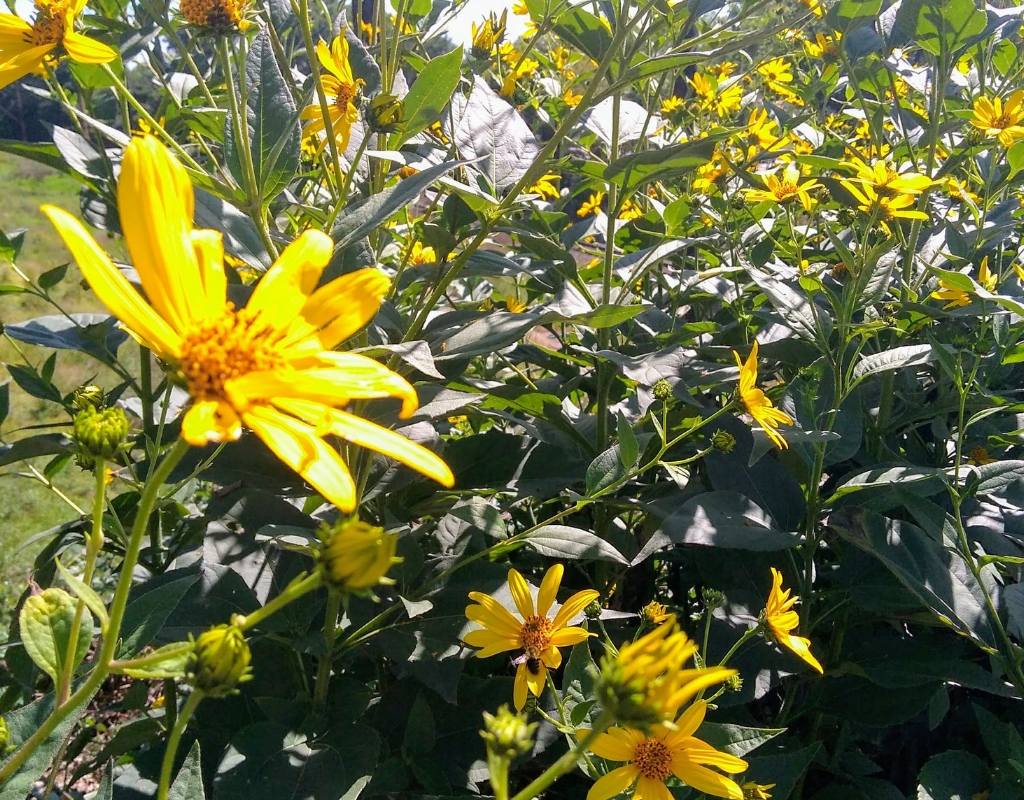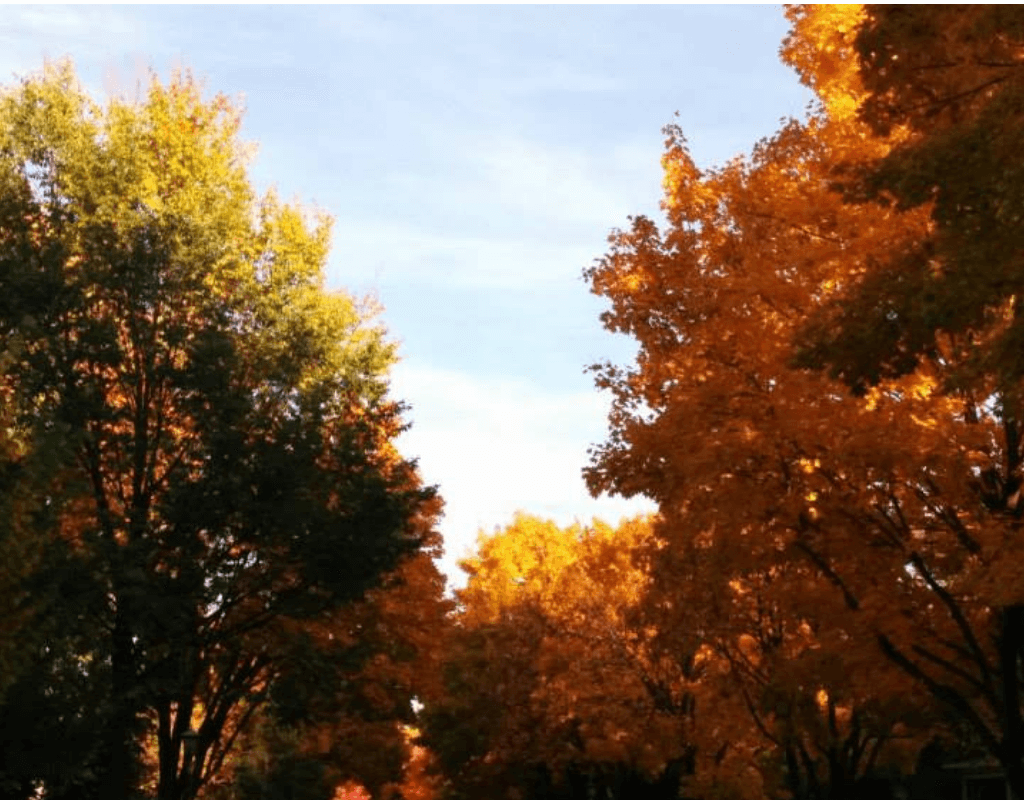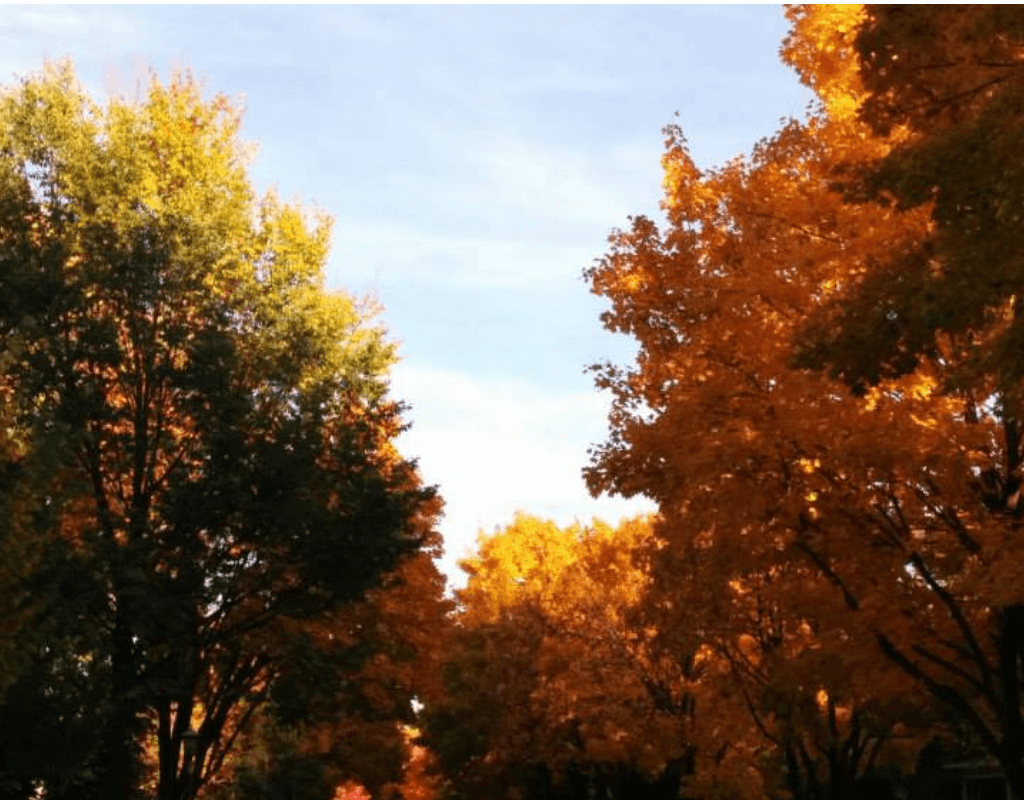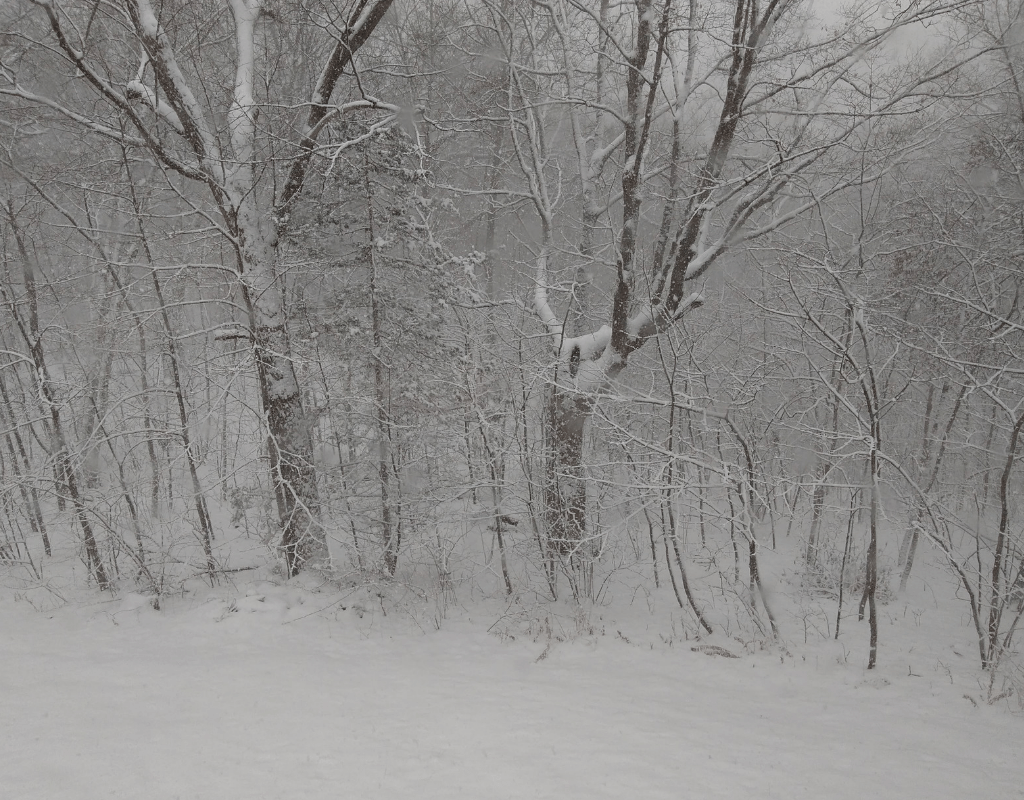 Disclaimer: I am an acupuncturist in the state of Minnesota, and the information falls within my scope of practice in my state. However, unless I have directed you here as your homework I am probably not your acupuncturist. The information in this post is for general purposes only and does not constitute medical advice. As always, check with your own acupuncturist or primary care provider before making any lifestyle changes. This post does not create a patient-practitioner relationship and I am not liable for any losses or damages resulting or relating to the content in this post.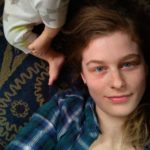 Jessica Gustafson is a licensed acupuncturist in St Paul and White Bear Lake, MN specializing in women's health and fertility. She loves working with patients through the Health Foundations Birth Center on Grand Avenue in St Paul as well as doing home visits in the Twin Cities area. Check out the services page for more information!
​
​Follow Reverie Acupuncture on Facebook, Pinterest and Instagram for updates! Please follow and like Reverie Acupuncture!