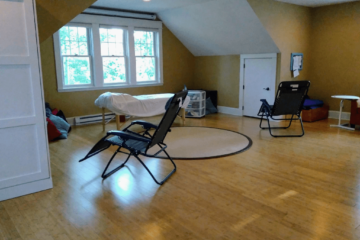 Gone are the days of walk-in only appointments at Reverie Acupuncture! Hooray!
Don't get me wrong – I love that I'm able to offer that flexibility going forward for patients who just need to drop in. But being able to guarantee patients an appointment time is something I've been wanting for months.
For those of you on the newsletter list, you know that online scheduling just went live recently. I have chosen a practice management software called Acusimple. Acusimple will allow you to view documents relating to your treatment online, message me on a HIPAA compliant and encrypted system, and book online. It's specifically designed for acupuncturists and their patients and in the past couple weeks of learning the system I've been very pleased.
But with any new change comes confusion and we have already hit a couple of snags with the process. With so many online booking programs available, it can be hard to keep track of what to do where. I will lay out a step by step process to clear up any confusion about booking.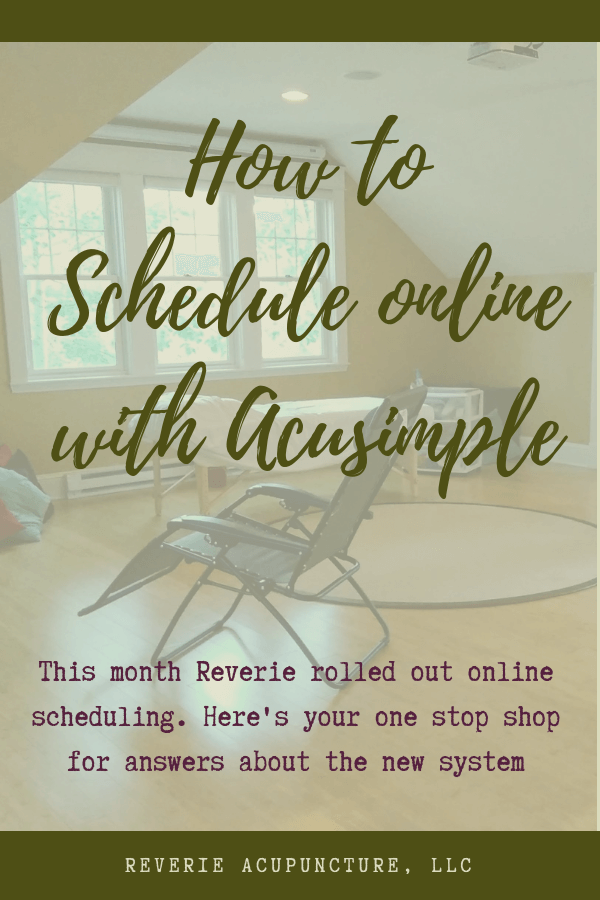 (more…)