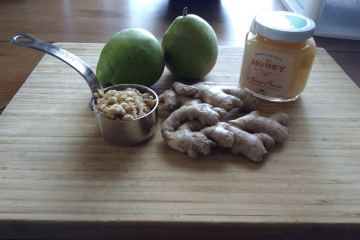 You have finally gotten over this year's flu (with the help of this cold fighting broth, perhaps) and now you have a new battle to fight:
The dry and bloody nose.
Every winter families dig through their storage spaces and garages for their humidifiers with the hopes of fighting off cracked and painful noses and lips. Sometimes we're successful, most times we are not.
I have a solution for you. This simple recipe is a delicious dessert of baked pears and honey can help with the dreaded winter dryness.
(more…)