Four weeks ago we had a snow storm.
Two weeks ago we had a 70 degree Saturday.
But now we're finally turning back towards winter weather.
I know that it can be disappointing for those of you who don't like winter or cold weather, but just like the heat of summer is necessary to grow food, the cold of winter is necessary for the world to rest.
The last two week marked the Beginning of Winter and now we can build off the work we've done to support our kidneys as we move into the Lesser Snow seasonal node.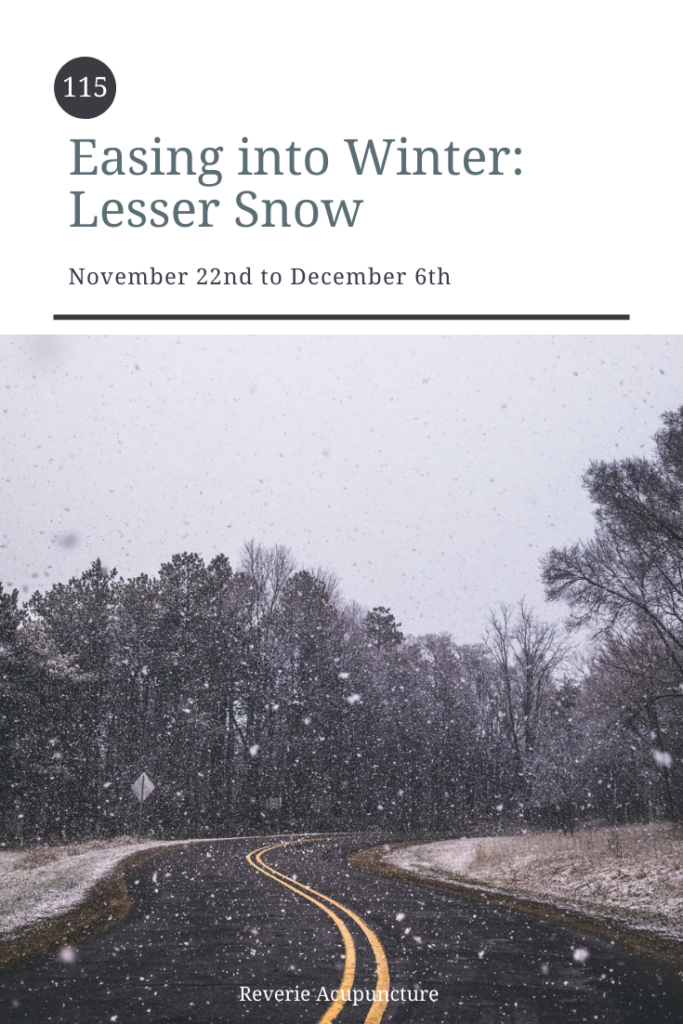 (more…)