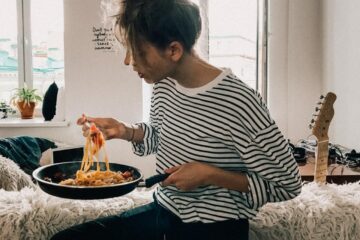 How's your posture right now?
Do you remember your drive in to work today?
What did your lunch taste like?
How many of those questions are things you didn't even think about until you read the words?
We spend so much of our time in mindless routine, thinking the same thoughts and preforming the same actions and we don't even realize it.
Mindful eating is a way to change that. By becoming fully present in such a mundane activity, we can habituate ourselves differently.
Food is more than nourishment. It had a look, a feel, a taste, a smell, and a sound. And by engaging all of your senses in the consumption of your food you can change your world just by training yourself to truly perceive it.
(more…)