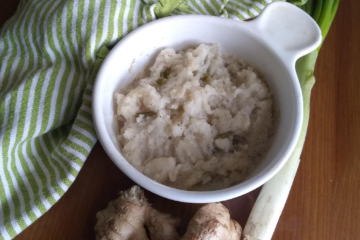 Last week we introduced the concept of seasonal nodes and how tweaking your lifestyle and diet every couple of weeks can not only preserve your health but improve it.
Since the focus of this seasonal node is preserving yang qi by supporting the spleen I thought it would be an ideal time to share a yang tonifying recipe.
Be warned: the recipe is pretty bland (it's mostly rice and water) but if you eat it as is or with some tasty root veggies or eggs, I think you'll find that you'll feel warm from your fingers to your toes in no time.