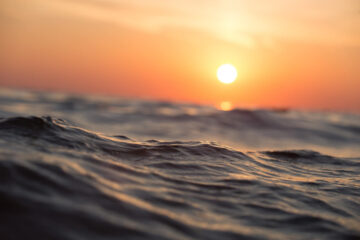 Happy Almost Winter, Minnesnowta!
Any other season of the year and people give me the side-eye for an "early" season greeting. But in winter? Snow can fly as early as September! In fact, wasn't it just last week we got our first flakes?
And even if the snowflakes weren't falling yet, the world around us is settling into a winter rhythm. Everything becomes quiet and still. The leaves have fallen, the grass is hibernating, jars of pickled herring pop up in pantries across the state.
This spring, I broke the element of wood down in two blog posts – one about how things can be categorized as wood from a health perspective and another about how Chinese medicine looks at imbalances in the wood element. I did the same earlier this month for metal and metal disharmonies.
This blog post will be doing the same for this season's element, the element of Water.