Happy Almost Winter, Minnesnowta!
Any other season of the year and people give me the side-eye for an "early" season greeting. But in winter? Snow can fly as early as September! In fact, wasn't it just last week we got our first flakes?
And even if the snowflakes weren't falling yet, the world around us is settling into a winter rhythm. Everything becomes quiet and still. The leaves have fallen, the grass is hibernating, jars of pickled herring pop up in pantries across the state.
This spring, I broke the element of wood down in two blog posts – one about how things can be categorized as wood from a health perspective and another about how Chinese medicine looks at imbalances in the wood element. I did the same earlier this month for metal and metal disharmonies.
This blog post will be doing the same for this season's element, the element of Water.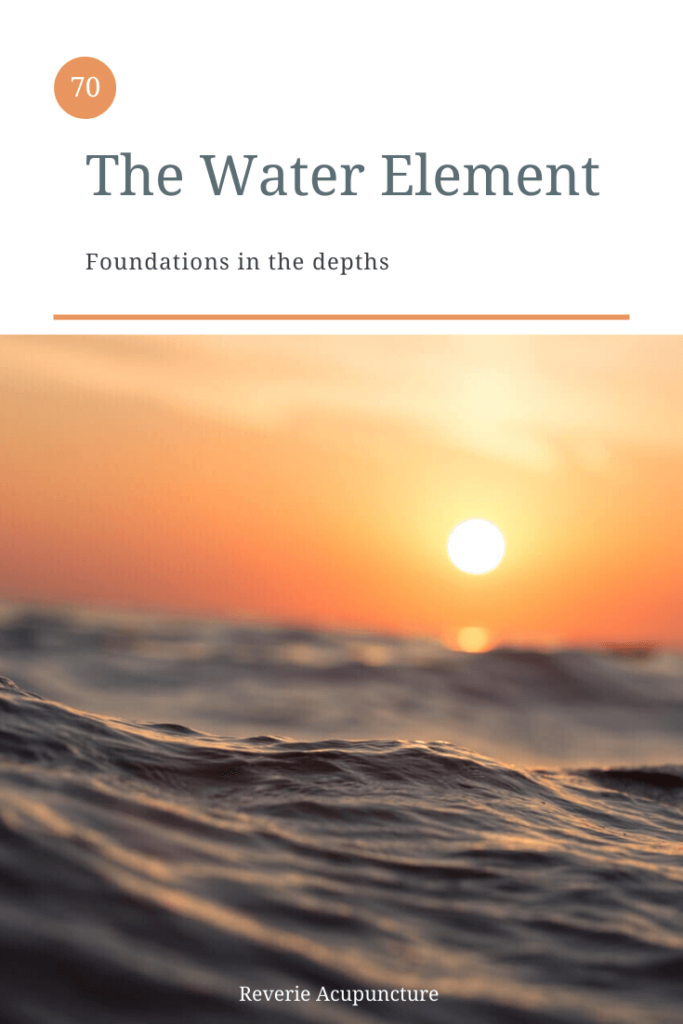 The information in this post is for general purposes only and does not constitute medical advice. This post may contain affiliate links, for which I will receive a small commission at no additional cost to you. For more information please see my privacy policy.
Before we dive into the details, I wanted to review why the elements are associated with certain seasons and actions.
According to the Huang Di Nei Jing Su Wen, Chapter 5, "…the [Heavens] have eight weather terms":
The beginning of spring
The spring equinox
The beginning of summer
The summer solstice
The beginning of autumn
The autumn equinox
The beginning of winter
The winter solstice
From this, we can deduce that the modern, Western tradition of marking the beginning of seasons on equinoxes and solstices is incorrect. We can't have eight weather terms when four would overlap, especially when all seasons are explicitly defined as three months long. (Chapter 2)
If instead, we divide them out evenly throughout the year with the "beginnings" halfway between the equinoxes and solstices we find something really cool – ancient cultures in both Europe and China had the same ideas about the beginnings of seasons AND what they mean.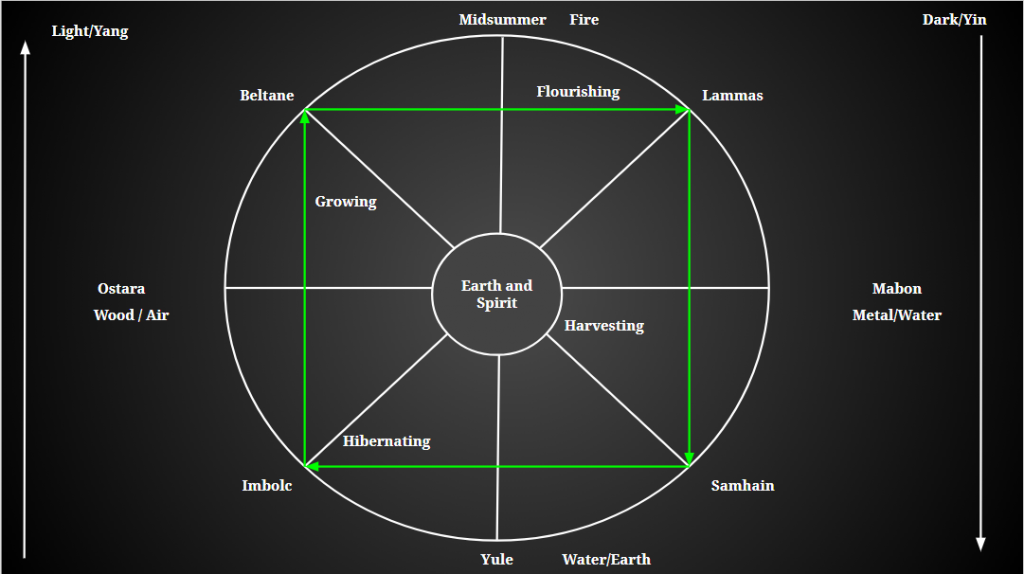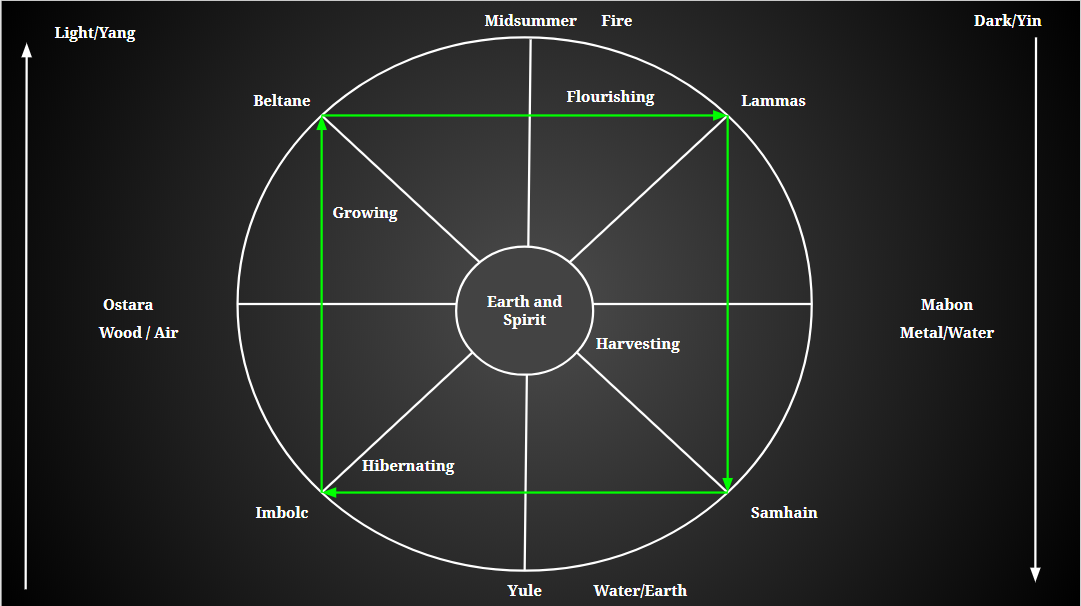 While this crazy syncretism is enough for a blog post of its own, today we're going to focus on the two weather terms of "the beginning of winter" and "the winter solstice" which are times of growing darkness and deepening yin.
The Water Element
In the diagram above, I use the Anglo-Saxxon term for "winter solstice" (Yule) to mark the nadir of the year. To the left and right we have Samhain, "the beginning of winter" and Imbolc, "the beginning of spring" respectively and this span represents "the season of shutting and storing."
The winter solstice is represented by Water because it opposes the firey yang of the summer solstice. This basic harmony between Fire and Water is the basis of elemental theory; two elements controlling each other, in constant flow, neither one dominating the other.
Water is yin. It is cool, nourishing, and dark. It is slow-moving almost to the point of stillness. It's thick and heavy. It is consolidating and palpable.
When we see things in nature, in our bodies, and in our personalities we classify them as "Water."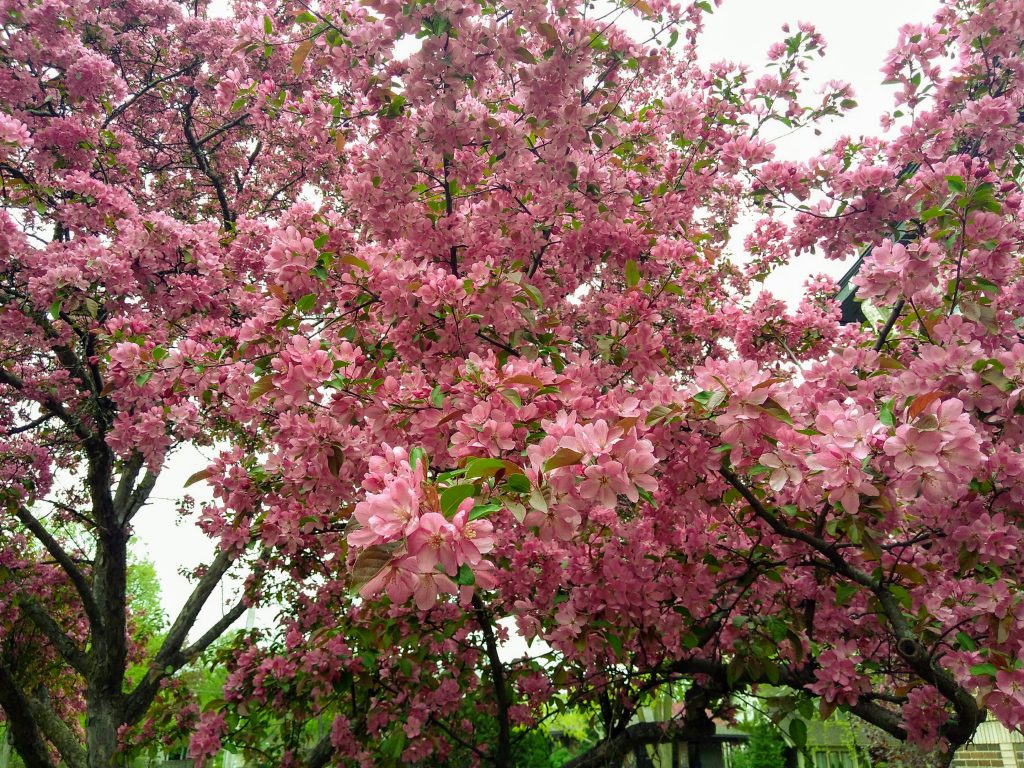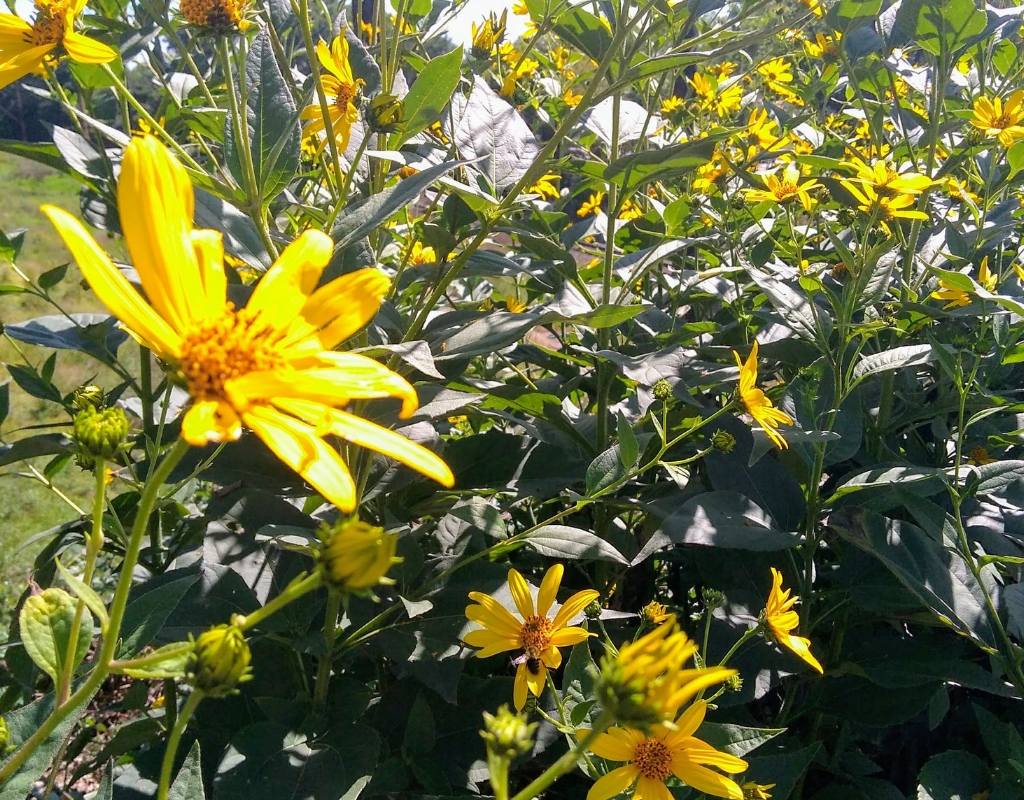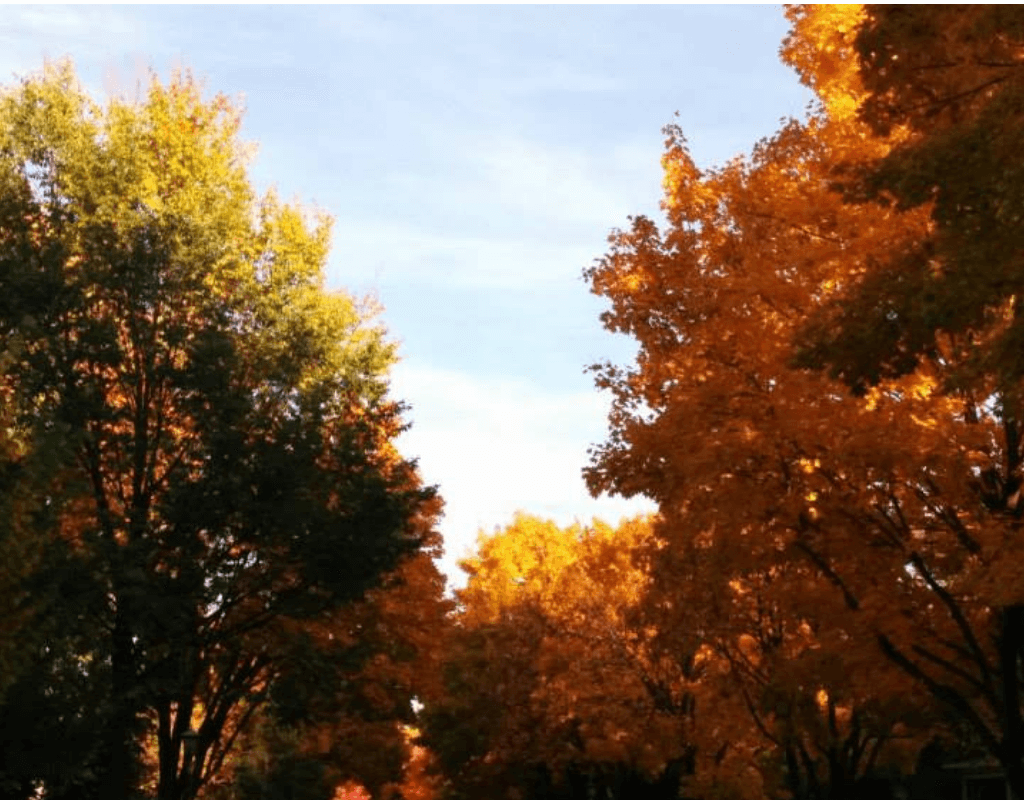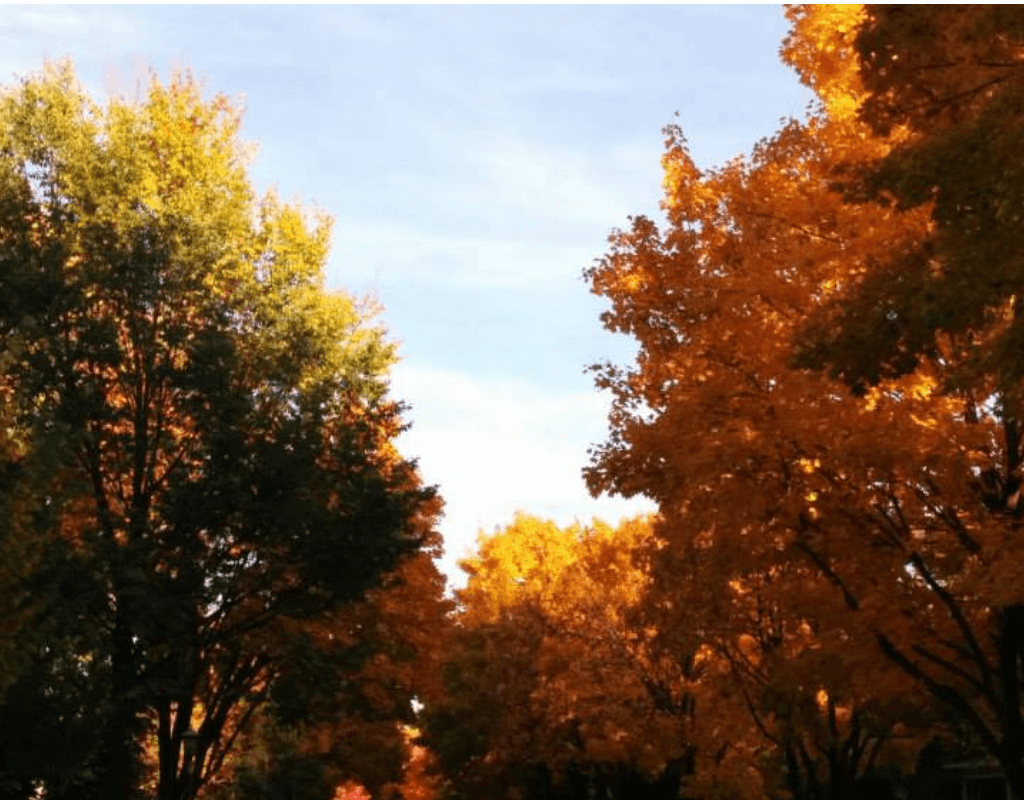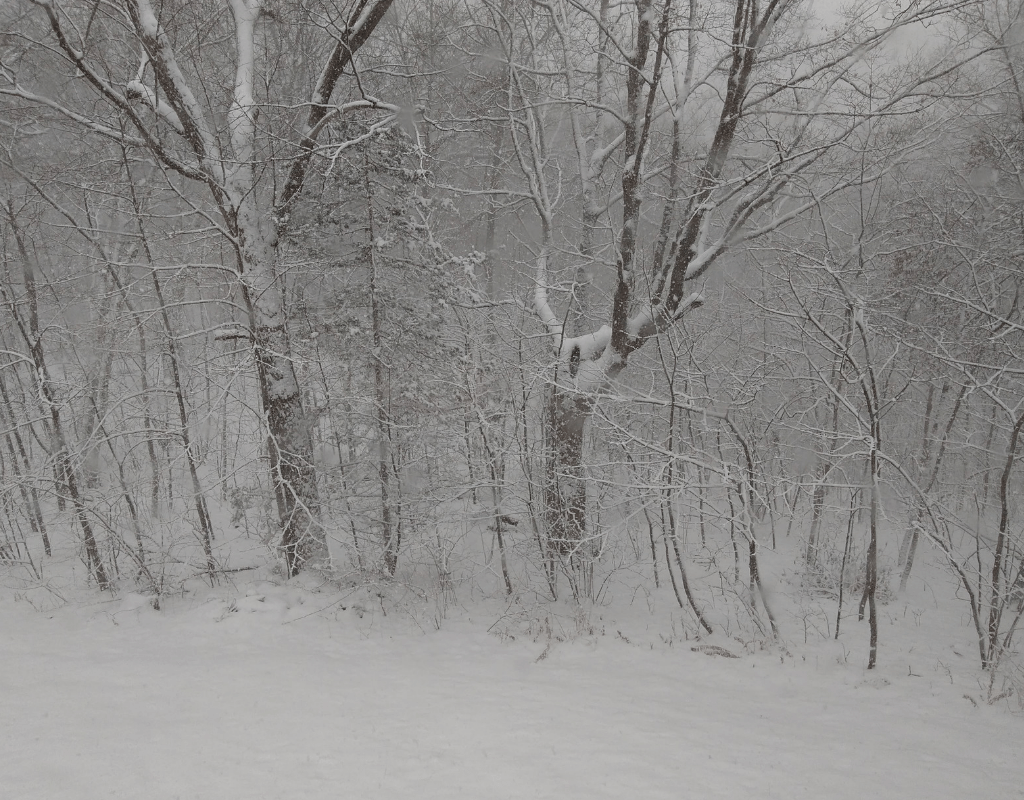 Body
The organ pair associated with water is the kidney and the urinary bladder. The kidney system is the yin organ system and the urinary bladder is the yang bowel.
While we have two kidneys, you'll see me use Kidney as a singular, just like in the Metal blog post I used Lung. This is because when we talk about the kidney system we are very rarely talking about the actual physical organ. This is the case for all organs in Chinese medicine and you'll be seeing it a lot in this post.
Our physical kidneys are located in our mid- to low back. Their job is to filter blood and create urine. From the kidneys run two tubes called ureters which empty into the urinary bladder. Our urinary bladder, which we usually shorten to just "bladder" stores our urine until we have the opportunity to release it as waste.
But the kidneys also release hormones which can trigger the production of more red blood cells, raise blood pressure, or trigger thirst.
The ancient understanding
The physiological understanding of the kidneys and urinary bladder is relatively new. But from observation, ancient doctors and scientists came to many of the same conclusions. They understood that the kidneys determined the flow of water through our bodies and that the urinary bladder stored liquid waste.
But from a metaphorical perspective, they saw that Water organs as something so much more:
The kidney stores essence, and is responsible for growth, development and reproduction
One of the main functions of the Kidney system is its role in reproduction. When treating any reproductive health issue the two main organ systems we focus on are the Kidney and Liver systems.
The liver governs free coursing and helps get hormones to where they need to go, ensuring that the appropriate hormone cascades are happening when they are supposed to. But what triggers those hormone cascades is the kidney system.
When we are conceived the jing or essence of our parents combines to create our essence. We can see how this could be understood (at least in part) as DNA. Jing maps out how we grow in the womb, grow throughout childhood, when we develop sexually, and our likelihood to develop certain health issues.
While our jing doesn't paint the whole picture (because the other half is our lifestyle), the quality of our jing at birth and how fast we use it up is a major determining factor for both our fertility and our vitality.
The kidney governs the bones and engenders marrow
Yin is dense and the densest material in our body is our bones.
As we age and our kidneys deplete, we see a natural weakening of the bones. The discs between our lumbar vertebrae thin and we get low back pain. The cartilage in our knees wears down and we get arthritic knees. Our teeth decay (especially in the age before dentists!) and our bones break more easily.
Marrow, however, doesn't relate just to the marrow in your bones. The ancient Chinese referred to the brain as the "sea of marrow". Our mind and clarity of thought can be attributed to two main organs: the Heart and the Kidneys. Our shen or consciousness resides in the heart. But the engine that drives understanding that input is the same engine that drives everything else – the kidneys.
As we deplete our kidneys, we encounter worsening memory, difficulty following conversations, slowed mental function, and possible vertigo. We can see this in the natural aging process but we can also see it in younger people who overtax their kidneys.
The kidney governs water
This ancient understanding of the kidney comes the closest to the modern and physiological understanding of the urinary system.
The kidneys maintain normal water metabolism in the body. Fluids are passed from the stomach and the kidney determines if those fluids are needed. If they are the fluids are appropriately dispersed and if not, the fluids are passed as waste and stored in the urinary bladder until they need to be released.
The kidney opens into the ears and the two yin and its bloom is in the hair of the head
As we age our hearing starts to diminish and our hair greys and falls out. This is another example of the kidney governing our aging process.
The relation to reproduction in this law is that the kidney opens "to the two yin" – the posterior yin which is the anus and the anterior yin which are our external genitalia.
Kidney yin and kidney yang are the root of the yin and yang of all the organs
When our parents' jing combines, our jing is created. This is the root of everything we will become. It isn't destiny; it can be altered by lifestyle choices, diet, and our environment but it is the foundation of who we are. Everything that develops from this tiny little cell develops from this little bubble of jing. It is the yin and the yang of everything we will become and the source of all yin and yang in our body.
Mind
There are two aspects to the mind here: function and emotion. One bleeds into physiological function – marrow.
The Standard American Lifestyle
Our mind and cognitive function rely on jing to function well. Marrow, or our central nervous system, is supported through postnatal essence (our diet and lifestyle choices) but its foundation is our prenatal essence.
When we spend our younger years pushing past our limits, drinking hard, not eating, and living a rock and roll lifestyle we consume jing faster. As we age we have to compensate by taking it easier on ourselves because our jing isn't at the same level it used to be and once it's gone, the substance that drives our engine is too.
The Standard American Lifestyle (the counterpart to the Standard American Diet) is associated with higher rates of dementia, burnout, adrenal fatigue, and a lower quality of life in old age and it's because of depleted jing.
Fear and the Kidneys
…fear sinks like water and freezes in the lower back and kidneys.

Five Spirits by Lorie Eve Dechar (affiliate link)
The other mental aspect of the kidneys overlaps slightly into emotion and spirit and that is fear.
There are five main emotions in Chinese medicine associated with damage to a particular organ: overjoy (or mania), anger, overthinking, grief, and fear. All emotions are generated by the heart (our seat of consciousness) and circulated by the liver but when they are in excess they damage a particular organ system.
In the organ system fear damages in the kidneys. Fear can manifest acutely as a sudden fright or acute stress syndrome or chronically, like with anxiety disorders or something like PTSD.
Fear scatters qi. When qi is scattered it can't do its job. Fear also depletes essence, descends qi to the lower burner causing things like bed-wetting in children or stress-induced bowel or urinary issues in adults. If our hearts don't have strong enough qi, the scattered kidney qi can disturb the heart causing chronic anxiety and in some cases, creating a positive feedback loop where fear feeds anxiety which feeds fear.
Fear and childbirth
A concrete example of this is the weeks leading up to childbirth. If a birthing person is afraid of childbirth, this fear can slow the conversion of yin accumulation (the baby growing) to yang activity (the process of labor). This is because a birthing person is the source of kidney energy for a growing baby and if that kidney energy is getting scattered, the baby will have a hard time making the necessary changes to start labor.
Fear can also slow labor (which relies on sufficient yin and yang to progress) through what is called the fear-tension-pain cycle. Fear creates anxiety. That anxiety scatters our qi and qi cannot adequately move blood (hormones necessary for labor to progress). This means our blood cannot move to our heart and calm our shen (oxytocin isn't kicking our beta-endorphins into gear) which means we feel more pain. Which makes us afraid, which scatters our qi, and so on and so forth.
Counteracting fear is usually a matter of thinking and reasoning through the anxiety (using Earth to control Water) but in labor, this isn't a great idea – we want to stay out of the thinking brain. So instead we move qi and blood physically. We can change positions, walk around, or try some comfort measures.
Dealing with fear in the short term can be simple – talking to a professional, journaling, or even talking ourselves down from a near miss in traffic. Dealing with long term anxiety is a necessary measure when it comes to preserving our jing and finding a good support team can be key.
Liking what you see here? Sign up for the newsletter!
Spirit
There is a little overlap between mind and spirit here but after years of practicing holistic medicine I've found that the boundaries that we put between "mind", "body", and "spirit" are suggestions. Our emotions impact us physically. Our physical state impacts our emotions. Both impact us spiritually. It's all one – we are a whole being.
The discussion of fear and its impact on our body rolls quite nicely into the last aspect of the kidney we're going to discuss – the zhi.
Just as there are five main emotions in Chinese medicine there are five divisions of spirit. We don't have time to go into the difference between all five, but if you would like an introduction you can check out this blog post here.
The spirit of the kidneys is the zhi. Our zhi is our willpower. It's the force that gets us through our to-do lists as well as the force of our survival instinct and our body's will to keep going. Zhi is the part of our spirit that decides every day to keep us living in a physical body; it keeps our hearts beating, our lungs breathing, and our bodies moving.
Yin and yang will
Like with all divisions in Chinese medicine, there is a yin and a yang aspect to our zhi or Will.
Our yang will is our conscious will. It's what we decide to do – run marathons, start a business, overcome our fears .If it takes grit and gumption, our yang will is behind it.
Our yin will is our unconscious will. This is much more subtle and really only seen when we look back through our lives. It is how we act out fateful little decisions that bring us to where we are without realizing what we're doing, good or bad.
When our yin will and our yang will are aligned we end up with the sorts of lives we dreamed of – successful businesses, written books, and happy families. When they are not aligned, we unconsciously act in ways that can push our conscious desires farther away from us.
We can keep tapping into our yang will to force our lives down the path we think we want, but the extra effort will deplete our jing. It's better to find where our subconscious is guiding us and in what ways we can bring our yin and our yang into harmony.
Conclusion
I hope that this post helped clear up a bit of what I mean when I talk about "Kidneys" in clinic or on Instagram. I really like creating these posts to answer the questions that you have so if there are any topics you would like me to cover leave a comment below or send me an email.
I'll be covering some major imbalances in the kidney system soon, so make sure to subscribe so you don't miss it!
Resources and Links
The Huang Di Nei Jing translation used for this blog post (affiliate link)
The Fundamentals of Chinese Medicine (affiliate link)
The Five Spirits by Lorie Eve Dechar (affiliate link)
Simple wikipedia entry for the anatomy and physiology of the kidneys
Shen: Discovering spirit in the season of stillness
Other season's blogs
Spring
Seasonal Living for Spring
The Wood Element
Wood disharmonies
Summer
Seasonal Living for Summer
The Fifth Season
Seasonal Living for the Season of Change
Fall
Seasonal Living for Fall
The Metal Element
Metal Disharmonies
Winter
Seasonal Living for Winter
Featured image and cover photo by Sebastian Voortman from Pexels
Disclaimer: I am an acupuncturist in the state of Minnesota, and the information falls within my scope of practice in my state. However, unless I have directed you here as your homework I am probably not your acupuncturist. The information in this post is for general purposes only and does not constitute medical advice. As always, check with your own acupuncturist or primary care provider before making any lifestyle changes. This post does not create a patient-practitioner relationship and I am not liable for any losses or damages resulting or relating to the content in this post.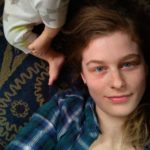 Jessica Gustafson is a licensed acupuncturist in St Paul, MN specializing in women's health and fertility. She loves working with patients through the Health Foundations Birth Center on Grand Avenue in St Paul, at Naturally Well in White Bear Lake, and doing home visits in the Twin Cities area. Check out the services page for more information!
​
​Follow Reverie Acupuncture on Facebook, Pinterest and Instagram for updates! Please follow and like Reverie Acupuncture!