In the last post, I spent a ton of time on a difficult topic: the health risks of mommy wine culture.
We don't like to look at it. We don't like to talk about it. We don't like to hear about it. Just let us have our wine and relax. We worked 98 hours this week and we've earned it.
For some of you, it was a hard read. For some it was eye-opening. And for a few of you, it was "alarmist bullshit." One particular mom said that I should be a part of the solution and not part of the problem. When I asked her what the solution was she said,
The solution is for you to mind what's in your glass and stop worrying about everyone else.
I get it. I do. And maybe if I wasn't a healthcare practitioner, minding my own glass would be easier. However, alcohol isn't good for anyone.
According to the World Health Organization,* "overall there is a causal relationship between alcohol consumption and more than 60 types of disease and injury. Alcohol is estimated to cause about 20-30% of worldwide esophageal cancer, liver cancer, cirrhosis of the liver, homicide, epilepsy, and motor vehicle accidents." Every year, alcohol causes 1.8 million deaths.
Statistic from Balance Your Hormones, Balance Your Life by Dr. Claudia Welsch, affiliate link
The 2015-2020 "Dietary Guidelines for Americans" recommends that if you have never had a drink in your life, that you shouldn't start. Full stop.
So why, then, has #winemom become a growing hashtag? Why has this mommy wine culture simultaneously become a joke and a social movement? And why is it just moms?
Why are we willing to risk depression, anxiety, weight gain, osteoporosis, premature menopause, menstrual irregularity, infertility, systemic inflammation, stomach issues, gingivitis, impaired decision making, heart disease and a wide variety of cancers for the relief of a single glass of wine at the end of the night?
Because it's our only choice.
At some point our society stood up and said that we would rather sacrifice the health and well-being of our mothers than to give them the community and support they need.
The jokes just make us feel better about it.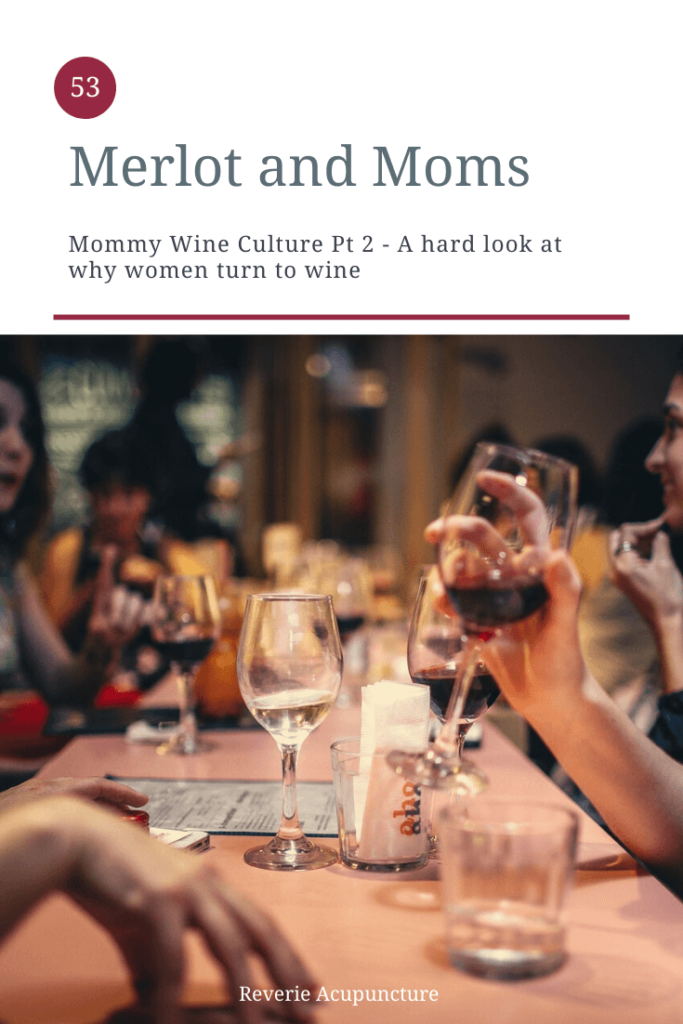 The information in this post is for general purposes only and does not constitute medical advice. This post does contain affiliate links, for which I will receive a small commission at no additional cost to you. For more information please see my privacy policy.
Before we get much further I want to reaffirm that this attitude isn't limited to "mamas". Any primary parent can fall into this trap, whether they identify as male, female, or are non-binary. Because most of mommy wine culture is focused on cis-women I am using "mama" and "mommy" in this post.
Most of the research is also going to be cis-female focused. However, if you are non-binary or a primary parent who was AFAB* this can still apply to you. And if you are AMAB, you can easily slip into "mommy wine culture" too, whether or not you identify as female.
*AFAB – assigned female at birth, AMAB – assigned male at birth
#Winemom
While writing these two posts, I had the opportunity to ask a large group of women what they thought of mommy wine culture. The results were really mixed, which are honestly the best type of results.
I posed the question as "What do you think about mommy wine culture or wine moms? 'Yes way, rosé' or 'I have concerns.' " mainly because it's easier to get responses with binary choices. When I scrolled back through the comments this is what I got: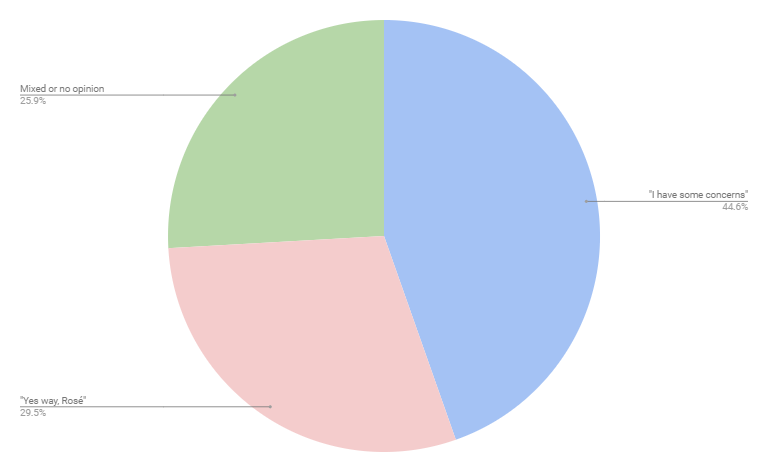 Most of the "concerned" category had comments about the need for escapism, how the jokes are about needing wine (which is an indicator of alcoholism) and how toxic the culture can be.
The "yes way, rosé" category cited the importance of relaxation, community, and the fact that women are judged for everything we do in our society and you can take our alcohol from our well-preserved and relaxed hands.
The "mixed or no-opinion" crowd tended to say things like, "It's none of my business", "I don't drink so I don't get it" or "I'm ok with it in moderation."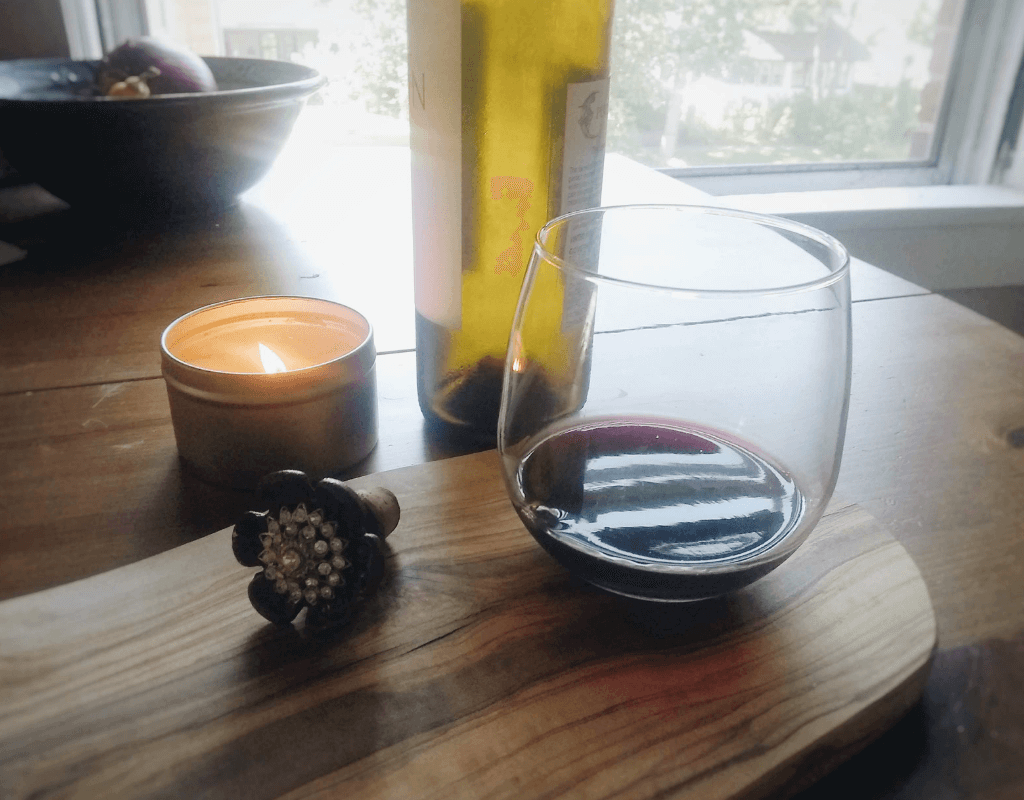 Quick note
I did ruffle quite a few feathers by asking the question, for which I felt really guilty. Many of my readers have never and will never meet me in person but I have a tendency not to know how to ask emotionally charged questions. Mea culpa. I'm in therapy. I promise I'm getting better.
If you're one of those people and you found this post in the Sunday promo thread – I am genuinely sorry you felt judged.
I want to talk about that though because it's a good point. All of these comments are good points because this is a complicated issue. But let's start with the need for escapism.
Nowhere else to go
In the introduction, I linked to a Mother.ly article about the average mom's workweek. For those of us that are parents, this should not be a surprise.
Jokes about moms being unable to shower alone, pee alone, sleep alone, eat hot food, and so many other things people take for granted run rampant. Some of us have accepted it – when you're home all day with a toddler this is your life. When you work all day and come back home to a kid who missed you, this is also your life.
But whether you are introverted or extroverted, solitude is a healthy and necessary coping mechanism for what the Oxford academic refers to as "demanding or irritating social contexts." While loneliness is associated with lower mood, intentional solitude gives us a break from coworkers, stressed-out spouses, and kids being kids.
And when we can't get intentional solitude, what do we do?
Escape.
The danger of escapism
It's one thing if you're taking the glass of wine because you want to enjoy it. But if you're taking it to medicate then it's no longer serving the purpose of relaxing but rather sedating and numbing.

I can see how this would be very triggering for mothers that are using this and don't want people to tell them what they can and can't do. Having the glass of wine is a type of control.

Dr. Karin Tomesh, DAOM LAc
There is a difference between taking a break and needing to escape.
Taking a break is a positive form of self-care that results in us feeling healthier and happier at the end of the day. If that means a glass of wine and we're making the decision to have the wine complement our relaxation it's a healthy choice.
The need to escape is a way of numbing or checking out. Instead of complementing a cozy evening of Netflix or a night on the porch, alcohol becomes the means to relax. When alcohol becomes the way you relax and escape it's a red flag.
But, it's not a red flag about you or your choices. It makes me ask, why do you feel the need to escape?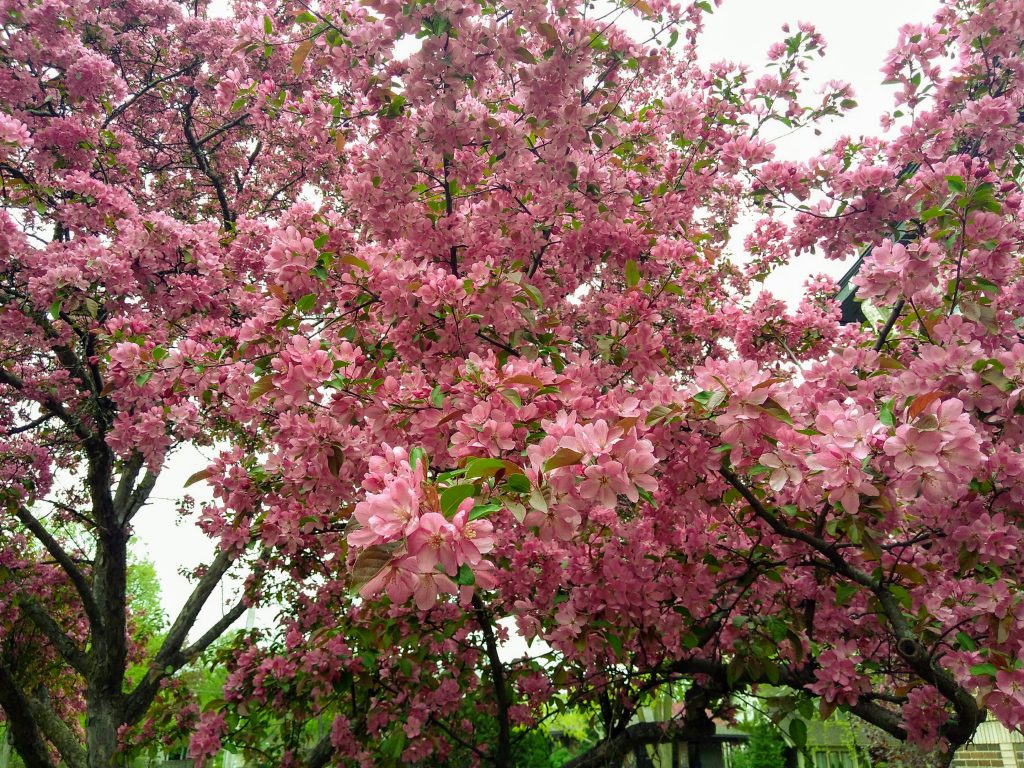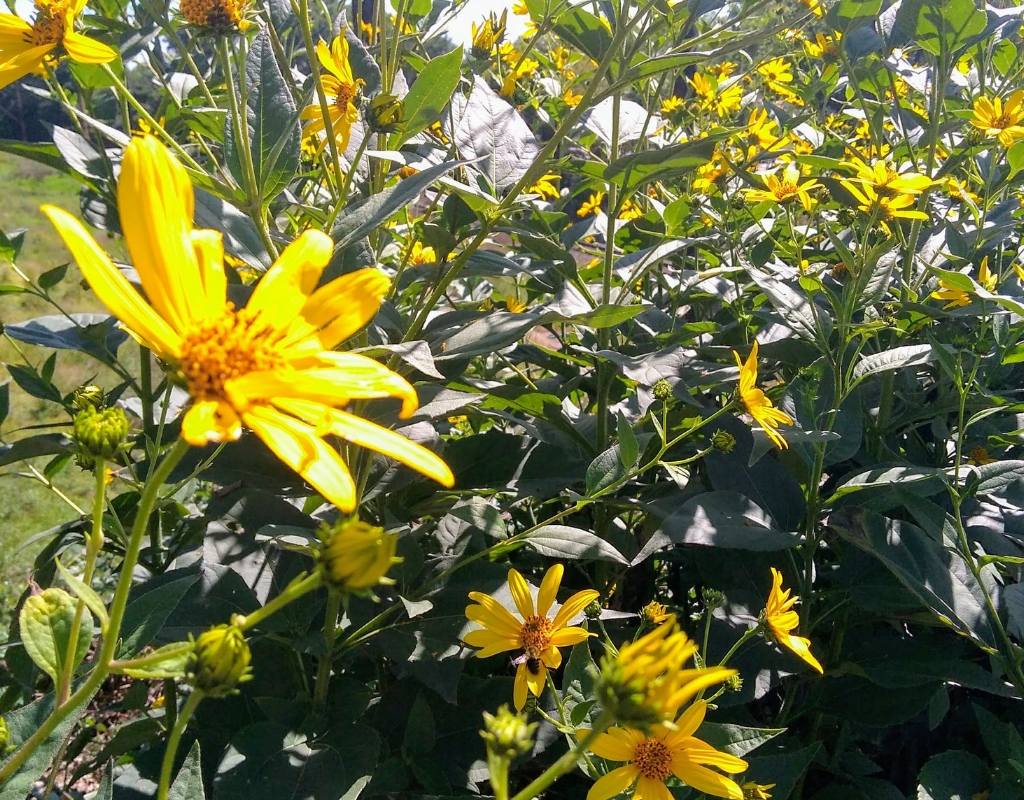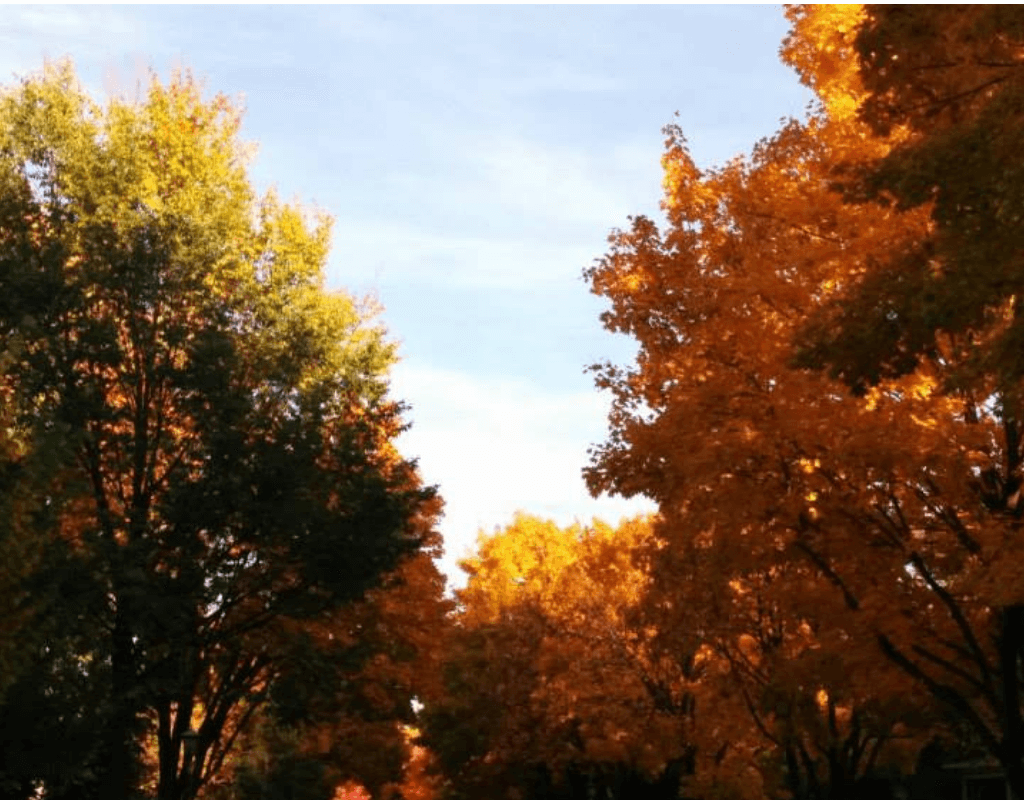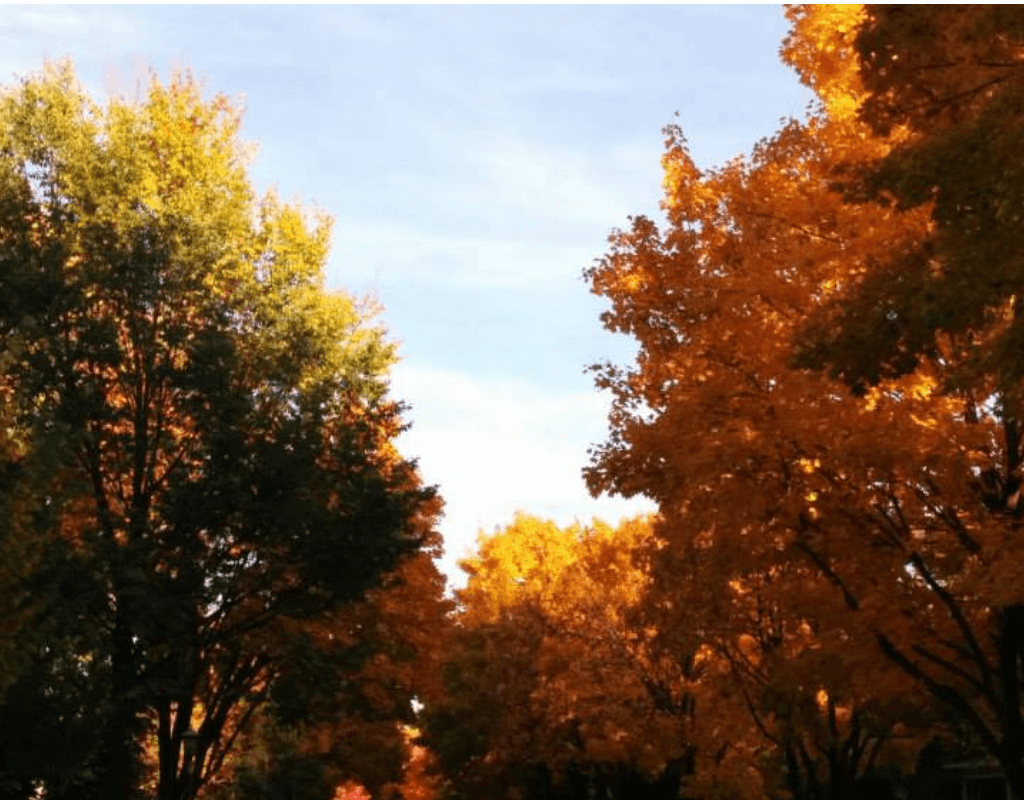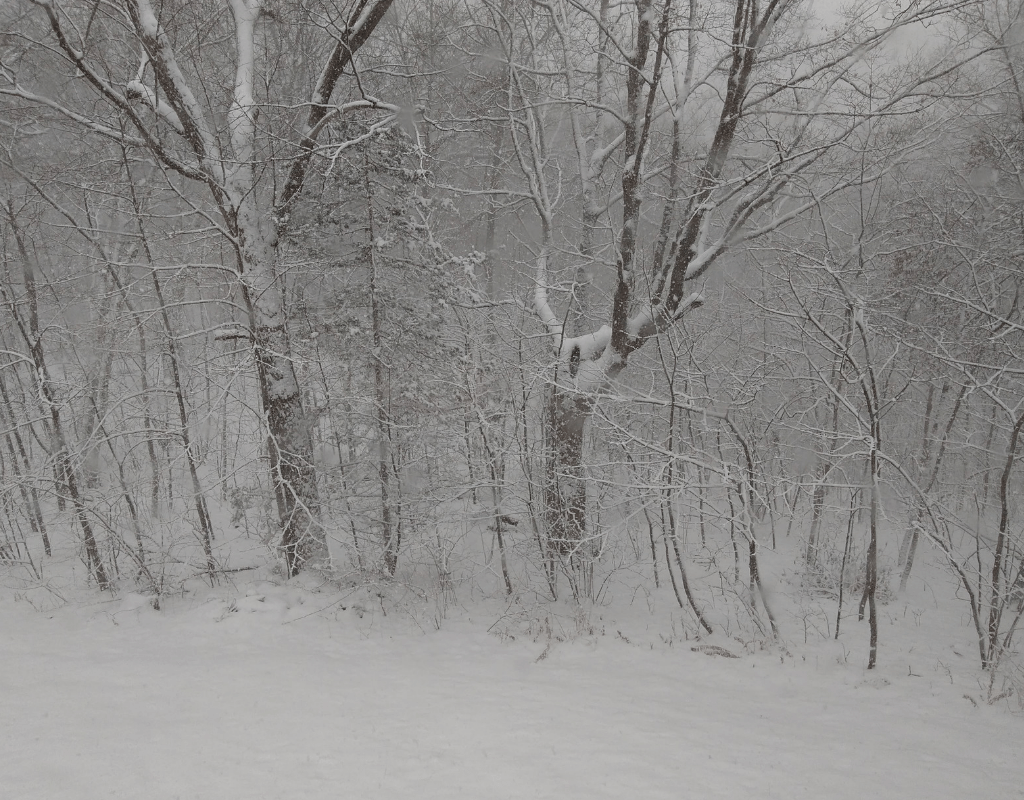 The common thread
Both sides of this issue had a common thread – community.
The " yes way, rosé " side argued that it was a way to bond with other parents who felt the same way.
The "I have concerns" side argued that it sounded like these moms didn't have enough support.
And frankly, they're both right.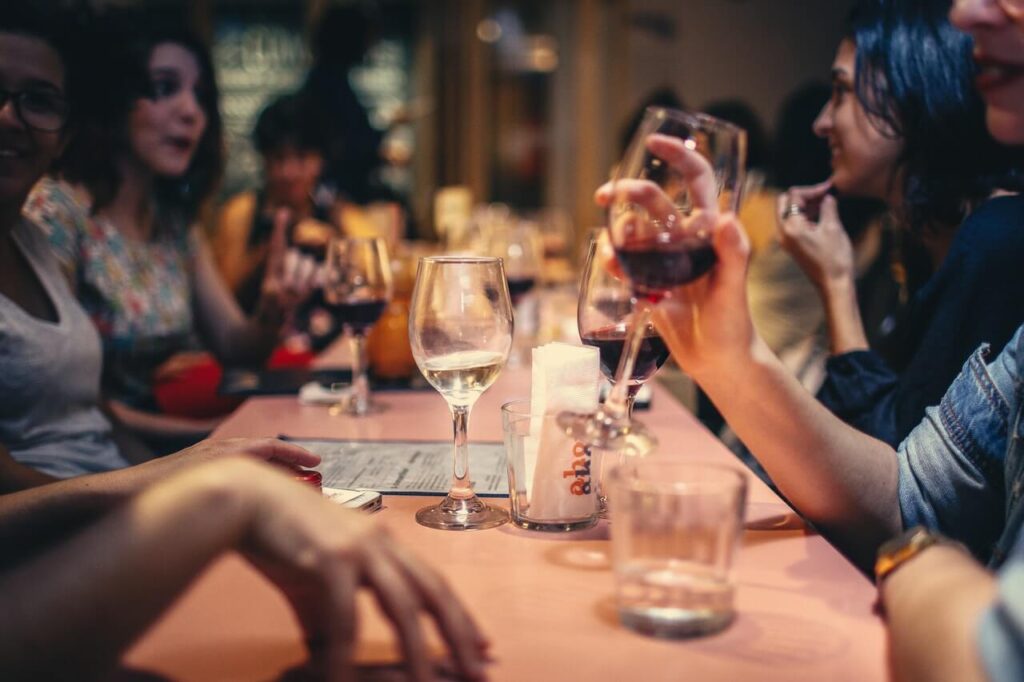 We need to be seen
There is something different about the conversations mothers have with each other. We can talk to spouses, therapists, doctors, and friends and still feel unheard and unseen. What we need is someone who can empathize.
According to Theresa Wiseman, there are four critical components of empathy.
Perspective-taking
Staying out of judgment
Recognizing emotion in other people
Communicating that recognition
While some people who haven't been parents are very good at empathizing, a natural source of empathy is other primary parents. Brené Brown puts it pretty succinctly in this video:
"Hey, I know what it's like down here. You're not alone."
Imagine being in the throes of postpartum depression and a friend invites you over. You are child-free for the first time in months. You're chatting, you pour a glass of wine and as your inhibitions start to fade so does your emotional wall and out pours everything.
This is so hard.
I don't know if I can do this.
I'm such a terrible mom.
I keep messing up.
And instead of getting an offer for a prescription, a clinical nod and a note in the computer, you get, "Girl, I feel you. It's the same here."
You are validated. You are seen. And you leave feeling genuinely supported.
We all absolutely need more of that sort of community. And from everything I have ever seen in the wine mom hashtag, this is what people are looking for. It is a lighthearted, tongue-in-cheek comment on, "This is hard. I need a break. I can see you need a break. Let's take a break together."
So that's one reason to escape: we are escaping into each other. We are finding empathy in a group of people who understand how hard this is and what we're running from.
This need for a break brings us to the next topic:
We need to be supported
Now, I realize that I'm pretty high on a soapbox right now, but let me dust off my postpartum care soap box and stack it on top:
We don't take care of mothers postpartum and the postpartum period is a heck of a lot longer than most people think.
It can take a healthy person two years to recover from birth. Someone who was already taxing their adrenals and endocrine system can take up to three years.
We stop screening for postpartum depression at our child's six week checkup, despite the mountains of evidence that PPD and PPA (postpartum anxiety) can arise anywhere in the first year of our new parenting journey.
Because of the lack of family leave, birthing parents are left at home alone as soon as they get home and their own maternity leave can be non-existent. Then we add non-breastfeeding friendly workplaces, the cost of childcare and the fact that the 40-hour workweek is not meant to be wrapped around managing a home, and that's how primary parents get a 98-hour workweek.
But everyone around us is making jokes about not sleeping, so we laugh with them because that's what we're supposed to do. Everyone asks us how happy we are, and we say "So happy!" because that's what we're supposed to say.
We're not supposed to be sad. We're not supposed to be touched-out. We're not supposed to be resentful that our partner gets to sleep through the night. We're supposed to be smiling because children are supposed to be our ultimate fulfillment (which is a whole different blog post).
So we don't ask for support because we feel like we're failing. Or we don't ask because the mental load of knowing what to ask for is too much. We're drowning; we don't have enough hours in the day, so we medicate with caffeine to compensate for our lack of sleep. And we medicate with alcohol at night to turn our brain off, because it's the only thing that is left for us to do.
We need to not be judged
So now we're getting to the last reason primary parents are turning to mommy wine culture for support.
Wine moms don't judge.
Honey, they know what you're going through. Haven't had a shower in a week? They get it. They know seven trendy styles of mom bun for your hair. Leggings for pants? Here's a place to get them on sale. Wine for dinner? Glasses are more portable than plates.
The mommy wine culture doesn't take well to cattiness. It embraces the sardonic and dry humor of "Harm none, but take no shit." Judgment is not accepted in mommy wine culture.
And you know what?
Good.
Because until we have a safe place to go to, mothers everywhere need this outlet.
So I also understand why so many women bit back at my question. I can absolutely understand how my question felt like I was trying to take this one, last illusion of support from them.
They have fought tooth and nail for something supportive and non-judgmental and they finally came across a community that can empathize with them, see how they aren't supported and won't judge them for needing an escape, even if it comes at the cost of their health.
Treat the real issue, not the symptom
Did you know that when you take cough medicine it does nothing for the actual virus itself? Cough medicine just makes your life more tolerable so you can continue being a productive member of society. But you're still sick and your immune system is doing its work below the surface.
We can't treat mommy wine culture by telling women they shouldn't drink or by accepting it as the norm and turning it into a joke. The impact of alcohol on estrogen dominant people is a virus, and these solutions are cough medicine. They're just bandaid solutions. The underlying problem is still there.
If we truly care about the health of the primary caretakers of our culture, we have to take a hard look in the mirror and ask:
How can we cultivate a supportive community that doesn't revolve around alcohol? How can we show up for primary caretakers for the entire postpartum period (which, by the way, is up to two years)?
What can we do to reduce the mental load on primary caretakers? How can we be better partners, friends, and medical providers?
Where is our judgment actually coming from? Is there someplace dark and out of the way we can shove our opinions?
Because these three things are the issues. The virus is how we have chosen to treat postpartum people. Not alcohol. And to properly treat this virus, the cure is going to have to come from the community.
Did you like what you read? Sign up for the newsletter!
Resources and Links
Mommy Wine Culture, Pt 1 – Alcohol and Estrogen
This is why you're tired: Motherhood is equivalent to working 2.5 jobs, study says – Heather Marcoux, Mother.ly
Balance Your Hormones, Balance Your Life by Dr. Claudia Welch (affiliate link)
Fact Sheets – Alcohol Use and Your Health – CDC
Direct link to the Dietary Guidelines
The 23 Most Wine Mom Things That Have Ever Happened – Luke Bailey, Buzzfeed
Better Off Alone: Daily Solitude is associated with lower negative affect in more conflictual social networks – Oxford Review
The Four Attributes of Empathy by Theresa Wiseman
Postpartum depression and the baby blues
You should have asked by Emma
Cover photo and featured image by Helena Lopes from Pexels
Disclaimer: I am an acupuncturist in the state of Minnesota, and the information falls within my scope of practice in my state. However, unless I have directed you here as your homework I am probably not your acupuncturist. The information in this post is for general purposes only and does not constitute medical advice. As always, check with your own acupuncturist or primary care provider before making any lifestyle changes. This post does not create a patient-practitioner relationship and I am not liable for any losses or damages resulting or relating to the content in this post.​​​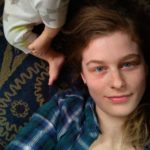 Jessica Gustafson is a licensed acupuncturist in St Paul and White Bear Lake, MN specializing in women's health and fertility. She loves working with patients through the Health Foundations Birth Center on Grand Avenue in St Paul, Naturally Well in White Bear Lake, and doing home visits in the Twin Cities area. Check out the services page for more information!
​
​Follow Reverie Acupuncture on Facebook, Pinterest and Instagram for updates! Please follow and like Reverie Acupuncture!