Fireside yoga and acupuncture
Deepen your yoga practice. Expand your treatment possibilities.
Rest. Restore. Breathe.

All classes cancelled until further notice. Stay safe. Stay home.

$35 (bring a friend and you both save $10)
It's hard to find time for self care.
Between work, home, school events for the kids, and after school events for the kids, our to-do lists are far too packed to make ourselves a priority.
We find ourselves pushing that yoga class and that acupuncture appointment further and further down the list, thinking that once all the proper boxes are checked we'll finally be able to take time for ourselves.
Nicole and I see you. We know you. We see and know you because we are you. We know what it's like to need to make time for ourselves so that we can show up in a better way for the people that depend on us.
So, we put our heads together and crafted the ultimate night of self care. One hour of yin yoga followed by a short community acupuncture session to fill your cup, align you with the cycles of the world around you, and finally check the most important box on your to-do list: you.
Each class has the following format:
CLEANSE // We cleanse with sage to clear blocks and allow the yoga practice and acupuncture the space to work
YIN YOGA // Nicole leads a one-hour gentle yoga practice appropriate for complete beginners to move and restore tired bodies
ACUPUNCTURE // Jessica gives a short seasonally appropriate treatment designed to deepen the healing your yoga practice started and align you with the rhythms of the world around you
MINDFUL SNACK & TEA // Nicole ends the class by grounding with a mindful eating meditation, some tea, and room for discussion about the day's practice
All of this for only $30.
Are you ready to take some time for self care?
Who are we?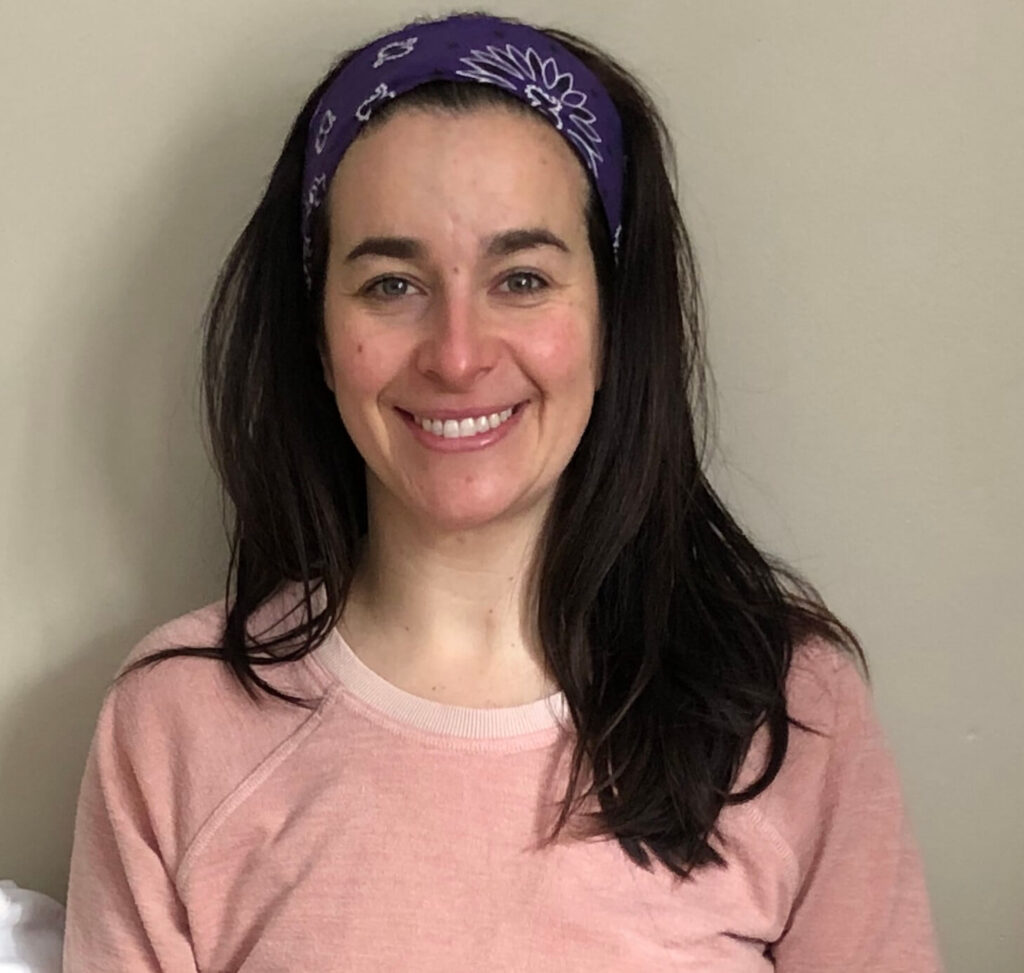 NICOLE HENDRICKSON , RYT //
As an intensive care nurse and paramedic for the last 15 years, Nicole Hendrickson, Yoga Teacher (RYT 200) has practical knowledge and many tips and tricks that students can relate to. Nicole also has a background in athletic training and emergency medicine experience in the management of injuries to allows for exciting training.
JESSICA GUSTAFSON, L.AC //
Jessica began her work in healing with an AAS in Massage Therapy from Northwestern Health Sciences University. She continued on to get a Masters of Oriental Medicine from Northwestern, and maintains Diplomate of Oriental Medicine training through the NCCAOM.
Her passion for aligning with the rhythms of the seasons, the cycles of the moon, and the day help her patients with fertility issues, pregnancy discomforts, postpartum recovery, and more.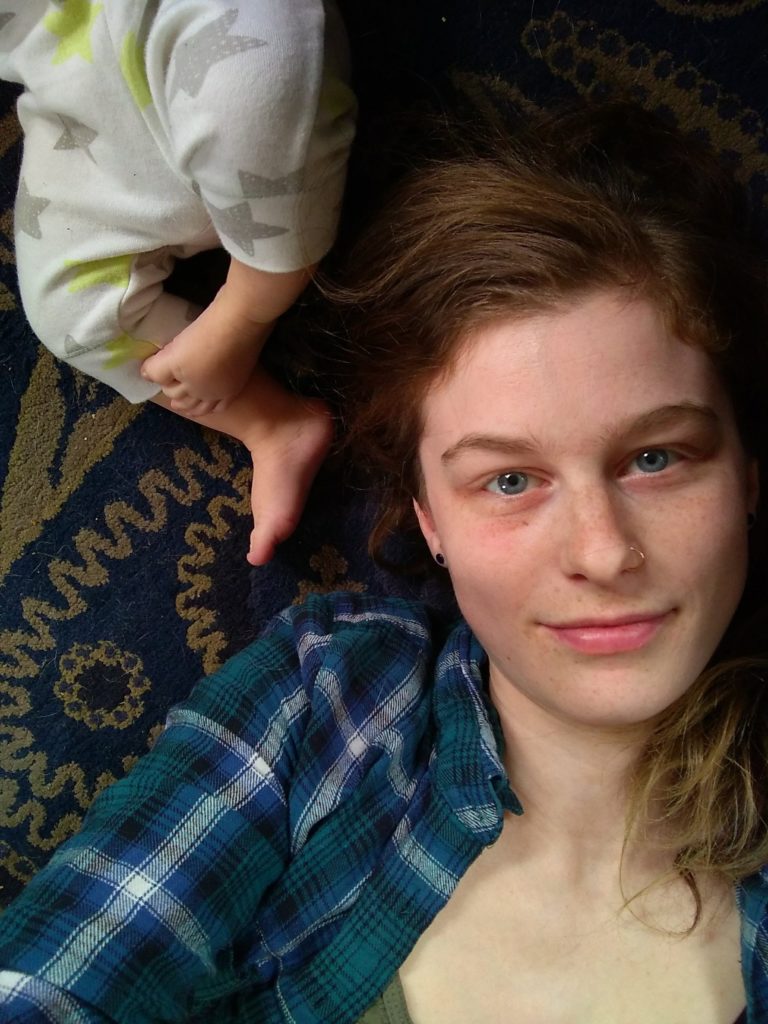 Who this class is for:
beginners to yoga
newcomers to acupuncture
those looking for a gentle, relaxing yoga practice
those looking to align more deeply with the cycles of the world around them
those who need to connect more deeply to the quiet within, so they can be more present for those who depend on them
Who this class is not for:
people looking for a yoga flow or high intensity workout
people looking for a full, personalized acupuncture treatment
children (but check out Nicole's Kid's Yoga on her website)
What others have had to say
I enjoyed your class – it was relaxing, mindful and gave my body a nice stretch .
Bridget
I love the fireplace!
Lindsey
---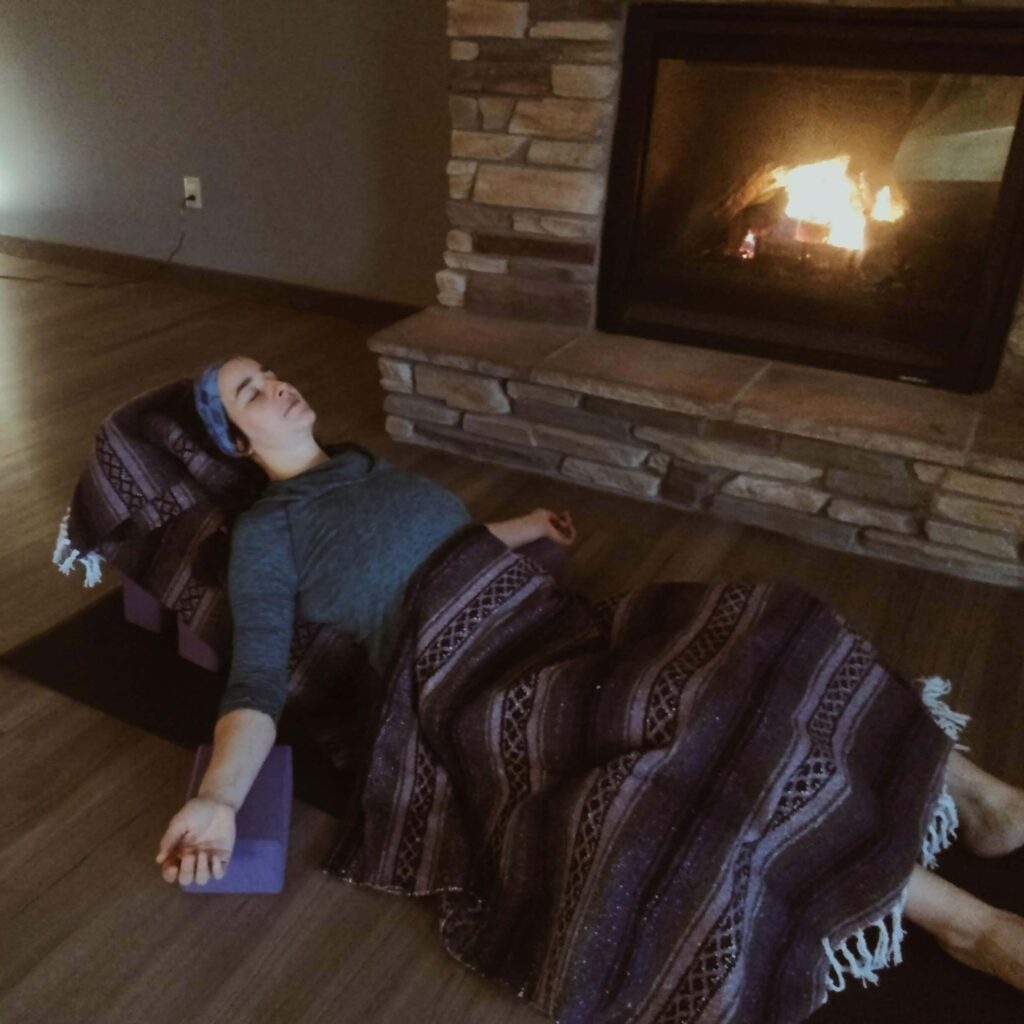 Classes are held in the Fireplace Room of the Naturally Well clinic in White Bear Lake, MN
Each class in only $35 at the door for 2 full hours of self care and self love. But if you bring a friend you pay only $50 for the both of you (that's a savings of $20!)
---
Frequently Asked Questions
These are some common questions and concerns we've gotten about the yoga and acupuncture class:
I've never done yoga before. Can I take this class?
We would love for this class to be your introduction to yoga! No experience is necessary to participate. Nicole will guide you into the appropriate positions and gives plenty of options for all sorts of bodies and experience levels.
I've never had acupuncture before. What is "community acupuncture"?
Community acupuncture (as opposed to private acupuncture) is acupuncture given in a shared space as opposed to a private treatment room. Jessica chooses 2-3 points in the face, hands, and feet to complement Nicole's yoga practice.
What should I wear?
Please wear comfortable clothes that are easy to move in and pants that can be pulled a few inches above the ankle.
What should I bring?
Your wonderful self! The Naturally Well Fireplace Room has yoga mats, bolsters, blankets, and blocks.